You might have been using Chrome for a quite some time now but there is a good chance you are not taking its full advantage. Chrome's maximum potential lies in the power of its extensions. Below I have gathered 7 Chrome extensions that will enable you all to realize Chrome's full potential. You will not find these extensions in similar lists on other websites; I hope you find them to be useful to your computer usage.
Give the list a thorough reading, try out any extension you are interested in, and let me know in the comments how they worked out for you. You are welcome to share if you know more useful chrome extension which our readers/viewers may like. Do you want to be the first one to know the latest happenings at SmashingApps.com just subscribe to our rss feed and you can follow us on twitter and do not forget to become our fan on facebook as well.
1. Shareholic
Shareholic is a Chrome extension that eliminates the need to install multiple Chrome extensions for multiple social media networks. By installing this single Chrome extension, we can share interesting material we find online to a multitude of websites and networks including Facebook, Twitter, Buzz, and Delicious. Certain email servers are also supported which enable us to email the links directly to specific recipients.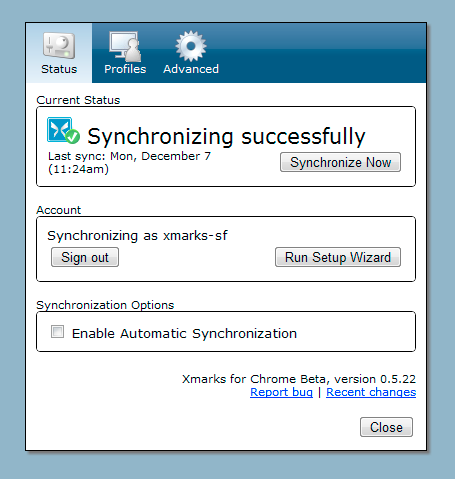 If your work involves frequently shifting from another browser to Chrome and vice versa, then one of the biggest problems you face is constant bookmarks synchronization. You need a solution that synchronizes bookmarks across multiple browsers. Xmarks Bookmarks not only performs that function, but also makes your bookmarks available online so that you can access them from any computer with an internet connection.
3. Chromepad
Chrome users who need to take notes regularly off websites they visit most probably do this by employing Notepad. While Notepad does offer great simplicity, opening it means going over to its shortcut and opening a separate window. Chromepad eliminates that procedure and places an icon in Chrome's address bar which drops down a window where we can take and store all our notes.
4. RemindMe
Personally I often lose track of time while working on the computer and need to be reminded of all non-computer tasks. For Chrome users who face the similar problem, RemindMe is the best remedy. Using it we can set custom reminders; a reminder includes a title and the time after which we are to be reminded of it. This extension is a nifty way to ensure we do not lose track of the real world and any task while working on our computer. For professional bloggers working under deadlines, this extension can work as a great countdown clock.
5. TooManyTabs
As the number of open tabs increases, reading their titles becomes increasingly difficult. This makes it quite hard to find and open the tab we need to view. TooManyTabs presents our tab in a cascaded manner which makes it easier to find our tabs. The arrangement can be changed by the user to suit his/her preferences. This extension is a must-have for people who like having many tabs open at the same time.
6. zoomZOOM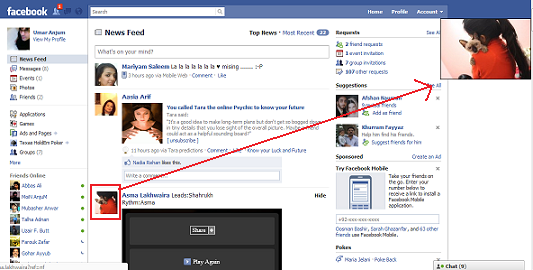 If there is a picture on a webpage which is too tiny for clear viewing, we often need to click it. Clicking it redirects us to the page hosting the image in its original size; loading that new page takes considerable time. To eliminate that time, zoomZOOM can be used. With zoomZOOM installed, whenever we hover our mouse pointer over a small image, it is enlarged and shown at a corner of the screen. zoomZOOM works on a number of websites include Facebook, deviantArt, and Flickr.
7. Chrome SEO
Chrome SEO is a must-have Chrome extension for all professional bloggers and webmasters. Often we employ separate SEO (search engine optimization) tools for each SEO service; however Chrome SEO incorporates a large amount of such SEO tools within itself. It packs a wonderful array of useful SEO which will greatly serve all webmasters.