People have been using avatars for as long as I can remember. Be it any web forum or a social networking website it has always been fun creating Avatars that looks like you and represent yourself. One of the most widely used Avatars were the South Park characters which people used all over the internet by making them look like yourself. For those who are looking to create an Avatar for themselves let's look at 7 fun and cool ways of creating avatars that represent you and your ideas.
You are welcome if you want to share more ways to create avatars that our readers/viewers may like. Do you want to be the first one to know the latest happenings at SmashingApps.com, just subscribe to our rss feed and you can follow us on twitter and follow us on Digg as well to get updated.
If you are an Android fan or just someone who finds the Android avatar really cool, Androdify is an app that will let you take that little green Android avatar and turn it into yourself, your friends, your family or anyone. You just need to download the app for which you will need to sign-in with an account with which there is an Android phone associated. The app comes for FREE, so get started.
Do you remember the Atari days when the graphics came in eight bit? well Eightbit.Me is a website on which you will be able to create an eight bit avatar of yourself. You just need to sign-in with your twitter account and visit the website on your iPhone and the website will walk you through easy steps to make a cool eight bit avatar of your choice. It's for FREE.
ThatsMyFace takes your avatars to real life. What you need to do is upload a Front Photo and a side photo (optional). The website will give you an image of yourself in 3D which you can edit to change race, age, gender or even face cuts. Once you are done with the changes just choose a product you want your face on. You can have custom action figures, 3D portraits and masks, ornamental heads and papercrafts. These products will cost you from $10 to $129 and all of the come in 24-bit true colors.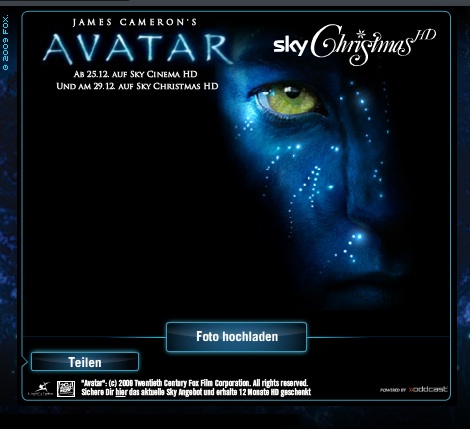 Avatarizedyourself is a really cool website that lets you make avatar of yourself. The avatars that we all fell in love with from the movie of James Cameron's Avatar. The website comes in German language so you should either know German or you can use the Google Translate to understand it. To create an avatar just upload your picture and position it using the guidelines given and create. It's for FREE.
ClayYourself is a cool website that lets create an avatar just like an animation out of the clay cartoons. To create your clay avatar just go to the website and click on get started. The websites will take you step by step starting from letting you choose gender, head shape and skin tone. Then you choose a set of eyes, eye brows, a nose, lips, hair style, beard if you have chosen male and earrings & necklace if you have chosen a female. Then you choose a head wear, eye wear, shirt design and color and you are done. It is for FREE.
MPChange is a fun website where you can upload a picture of anyone and change them by adding from a range of selection of moustache, beard, female hairstyles and different head wear. The picture has to be frontal, expressionless, can only be in JPEG format and should not be bigger than 1 MB. Once you have uploaded a suitable picture the website will make a 3D image of it and will let you change it the way you want. Once done just take a picture of your customized face and save it to your computer. Using this website won't cost you anything.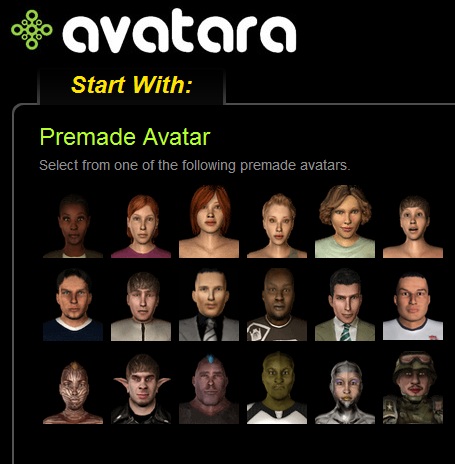 If you are looking to create a cartoon clone of yourself from your photo avatara is the right website for you. To use this website you need to log in using your facebook account or just create a new account with your e-mail address. Once signed in you, just upload a front faced picture of you in which you have your nose pointing towards the camera with a mouth closed relaxed expression. Your eyes should be wide open and looking straight ahead. The picture should have your entire face and your glasses should be removed. The picture should also be taken in a way that no hair is covering the forehead. Once uploaded a proper photo you can clone yourself into a cartoon of yourself.
SmashingApps.com participates in various affiliate marketing programs and especially Amazon Services LLC Associates Program, which means we may get paid commissions on editorially chosen products purchased through our links to any of the linked sites from us.