Do you own a website or blog? Does your job involve search engine optimization of any sort? If you answered yes, then Firefox should be your default internet browser. I say this because of Firefox's amazing array of add-ons to make life easier for bloggers and webmasters.
If you need some convincing, then read on my gathered list of 5 add-ons which will greatly help you do your job once you switch over to Firefox. If Firefox is already your default browser of choice, then just read each entry carefully and see how each add-on can enhance Firefox for your web tasks.
You are welcome if you want to share more must have firefox extensions that our readers/viewers may like. Do you want to be the first one to know the latest happenings at  smashingApps.com just subscribe to our rss feed and you can follow us on twitter as well.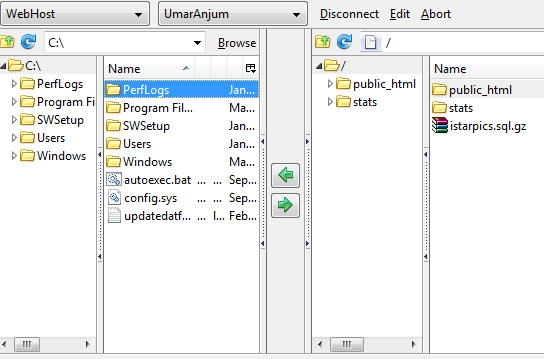 If you are not using FireFTP, then there is a good chance that you are using a full-fledged FTP client (because lightweight ones simply do not offer complete FTP features). FireFTP however, is one light FTP client in the form of a Firefox add-on. Along with transferring your files quickly and efficiently, FireFTP also includes more advanced features such as directory comparison, syncing directories while navigating, SFTP, SSL encryption, search/filtering, integrity checks, remote editing, drag & drop, and file hashing. The best part is that is does not slow down Firefox at all.
This extension is a must-have for anybody whose work involves search engine optimization. SeoQuake obtains and investigates many important SEO parameters of the internet project under study. We can save these parameters for future work and compare them with the results obtained for other competitive projects.
A website's name is a very important factor to consider while creating a website. We cannot simply think of a name, we have to check for its availability as well. Doman Availability Search add-on lets us do so easily. Supported TLDs include COM, NET, ORG, BIZ, CO.UK, ORG.UK, MOBI, INFO, TV, WS, IN, ME, US, CC, BZ, CA, CN, EU, and DE.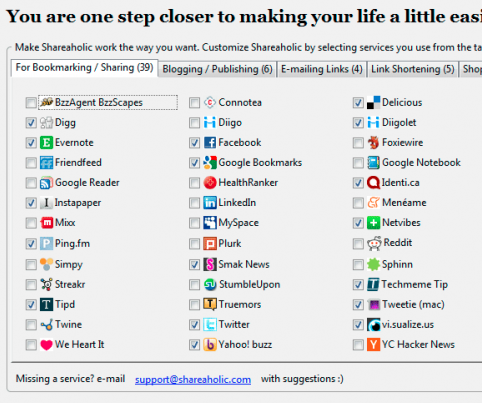 Promoting our site or blog over social media networks could not get any easier with Shareaholic. It is an award-winning add-on that has been downloaded over 1 million times by people looking for a customizable, light-weight method of sharing virtually any web page. The supported range of networks is more than impressive and we can share on them with simple mouse clicks.
Finding out about the location of a site can be helpful in eliminating doubts regarding security. On the Firefox address bar, Flagfox places the country flag of the currently open website's server. We can click on this Flag to pull up a geographical map of that location and other information regarding the site such as the city and IP address.