Web developers and designers are often in need for HTML5 text editors. This post is for them as here we are showcasing 10 HTML5 text editors specially compiled for web designers and web developers. Text editor is one of the most important tools for the web developers as well as for the designers.
In this post, we are presenting a list of the best HTML5 text editors that are completely written for the web. Thanks to HTML5 technology, now we can update our text editors to the most recent versions and take full advantage of their capabilities. In this post, we are showcasing an irresistible and great collection of free and fresh 5 HTML5 text editors for web developers and designers.
—————-Recommendations, Please continue reading below—————-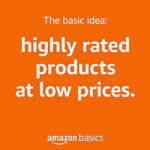 Highly rated daily-life products at low prices Shop Now
From bedding to office furniture and supplies, from kitchen accessories to health & fitness, from storage to travel bags, the amazon basics provides hundreds of daily use products at amazingly low prices with having highly rated consumers feedback. Click here to learn more >>>
Type in your HTML code and see it rendered in realtime. Then style it with CSS. You can use any of the HTML5 or CSS3 tags your browser supports.
The world's most advanced browser HTML5 based WYSIWYG editor lets you experience a whole new way of editing. It's faster than existing technologies and offers unprecedented WYSIWYG functionalities.
Mercury is a full featured HTML5 editor. It was built from the ground up to help your team get the most out of content editing in modern browsers.
Popline is a HTML5 Rich-Text-Editor toolbar. Popline is inspired from popclip. Compared to traditional RTE, popline will float around the selected text.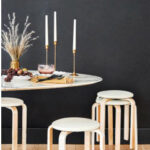 —————Recommendations; Please continue reading below————— Space-saving Furniture Shop Now
If you want to maximise space in your home, office or home-office with flexible furniture that collapses, folds, and stacks to fit every room, you can click here to see the wide range of space-saving furniture. Click here to learn more >>>
This tiny (5KB, < 200 lines) jQuery Bootstrap plugin turns any DIV into a WYSIWYG rich-content editor.