Charts and graphs are the best ways to represent information and the relationship between two interlinked entities. Not only do charts and graphs inform visitors about the trend or relationship you want to show them but also add a visual connection with the visitors.
Several online tools to create charts are available that help you create comprehensively designed flowcharts and graphs that are worth a thousand words. Check them out and let us know what you feel about these tools.
Create bar chart online tool piechart graph without applet bar graph creation make a bar graph image for your report- create make save for free chart data input chart
Cacoo is a user-friendly online drawing tool that allows you to create a variety of diagrams such as site maps, wire frames, UML and network charts.
With LucidChart you can you can create and publish customized flowcharts. It's very easy to use and has a decent free option which includes 5 MB storage for your documents.
Mindomo is a versatile Web-based mind mapping tool, with this tool you can create, edit mind maps, and share them with your colleagues or your friends.
With Bubble you can create colorful mind maps online, Share and work with friends, Embed your mind map in your blog or website.
Grapher is an online chart creater but only bar graph with limited features is available.
With Hohli Charts you can generate dynamically charts.
MGraph is a very useful online tool for plotting simple Graphs.
A useful online tool for creating A stacked area chart, complete with labels and a legend. Also includes a line and two bars.
With your free account from ChartGizmo you can now create charts for your website, blog and social network profiles. ChartGizmo may be useful for those who need to visualize financial, scientific or other type of data.
Here you will find five different types of graphs and charts for you to consider for your use, with this tool you can work online right from your browser.
The OWTChart Generator is an on-line tool to be used to produce charts. A GIF image of the chart that you specified will be displayed on the screen.
with DrawAnywhere you can draw, modify and share flowcharts and other diagrams easily. This online solution has the power and look & feel of a desktop application. Export your diagram as an image file (jpg, png, etc) or a pdf file.
You can collaborate with your colleagues in real-time. All collaborating parties can chat and design flow charts at the same time. Flowchart.com does not require any software download, it works with your favorite browser such as: Firefox, Microsoft Internet Explorer, Opera, Safari, Konqueror, Google Chrome.
Fooplot is a veru useful online tool for creating Charts & diagrams.
With FusionCharts you can draw charts and diagrams easily.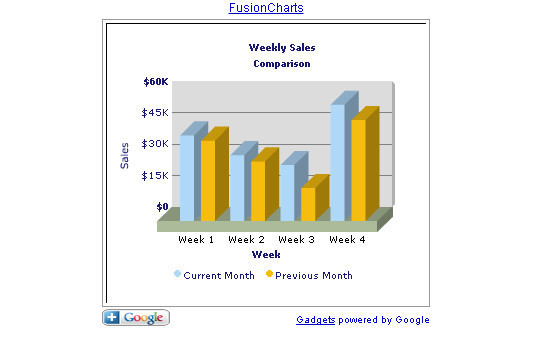 LovelyCharts is a free online diagram editor that allow you create chart and diagram freely on the web browser.
With Gliffy you can easily create professional-quality flowcharts, diagrams, floor plans, technical drawings, and more.
SimpleSeating has the power of expensive desktop seating chart applications, but on the web and without the learning curve. With just a mouse and a web browser you'll be organizing your guests via drag-n-drop controls within minutes. Print out your seating arrangement or share it online.
Online mind mapping software for innovative people and businesses.
Plotr is a lightweight charting framework, it draws simple and effective charts. It's free, and there is no use of Flash.
PlotKit is a Chart and Graph Plotting Library for Javascript. It has support for HTML Canvas and also SVG via Adobe SVG Viewer and native browser support.
Create enjoyable and captivating Flash Charts from your web browser.
Track-n-Graph is a FREE web-based service for friends, family, and co-workers to track and graph information.
With Online Chart Generator you can create amazing 3D graphs instantly in few seconds.
DIY Chart is a Web-based, simple and powerful online tool to create interactive charts and graphs from static or dynamic data which may be generated using any scripting language.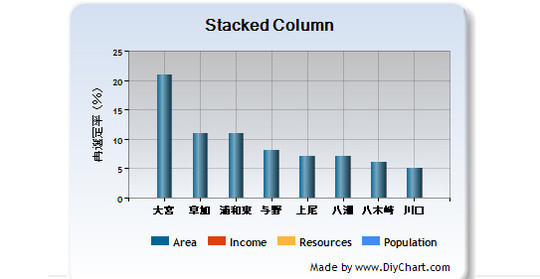 Chartle.net tears down the complexity of online visualizations – offers simplicity, ubiquity and interactivity online chart generator.
Create a graph online quickly. Create bar graphs, line graphs or pie charts. Simply choose your settings, paste your data in the Chart data area and hit the create button.
JS Charts is a JavaScript based chart generator that requires little or no coding. With JS Charts drawing charts is a simple and easy task, since you only have to use client-side scripting (i.e. performed by your web browser).
This tool creates a pie charts based on the data you provide. All you have to do is to type your data and the name of the categories. The tool wiil deliver a pie chart with the corresponding percentages for each category.
A simple tool that creates color pie chart.
With CSS Chart Generator you can create easily amazing charts.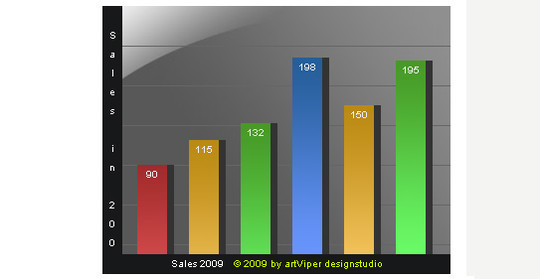 Google chart API and chart generator tool.
Google chart tools are powerful, simple to use, and free. Try out our rich gallery of interactive charts and data tools.
With iCharts you can create interactive charts online in minutes. Create and share with ZERO programming.
Creately is a powerful online Organizational Chart software for creating quick and easy Organizational Charts, Department & Team Org Charts and even Photo Org Charts.
with yUML you can create and share simple UML diagrams in your blogs, wikis, forums, bug-trackers and emails.
SlickPlan is a web-based sitemap/flowchart generator that allows for the creation of free sitemap and flowchart design. SlickPlan was handcrafted with PHP/MySQL and jQuery by the Dayton website design team at Atomic Interactive.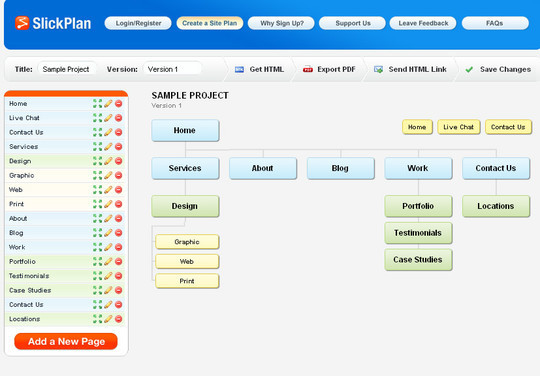 Charts is a very useful iPhone app with this you can create and manage all kind of charts, i.e charts to track and monitor your expenses, weight, mileage and more.
This editor allows you to use amCharts as a web service. This means that all you need to do is to configure the chart and paste the generated HTML code to your HTML page.
The Pie Chart Maker is a free tool that allows you to create your own pie chart. You can customize many features of the chart including the number sections for your chart as well as the sizes of each section.
On Onlinecharttool.com you can design and share your own graphs online and for free.
Highcharts is a charting library written in pure JavaScript, offering intuitive, interactive charts to your web site or web application. Highcharts currently supports line, spline, area, areaspline, column, bar, pie and scatter chart types.
Create a Google chart in seconds.
JGraphpad is very easy-to-use, feature-rich and standards-compliant open source graph component available for Java. Any browser, no login, fully functional, completely free, includes real time collaboration.
yEd is a powerful diagram editor that can be used to quickly and effectively generate high-quality drawings of diagrams.
Graphviz is open source graph visualization software. Graph visualization is a way of representing structural information as diagrams of abstract graphs and networks. It has important applications in networking, bioinformatics, software engineering, database and web design, machine learning, and in visual interfaces for other technical domains.
XML/SWF Charts is a simple, yet powerful tool to create attractive web charts and graphs from dynamic XML data. The XML source can be prepared manually, or generated dynamically using any scripting language (PHP, ASP, CFML, Perl, etc.).
SmashingApps.com participates in various affiliate marketing programs and especially Amazon Services LLC Associates Program, which means we may get paid commissions on editorially chosen products purchased through our links to any of the linked sites from us.