Today, social media is more than a platform for friends to meet. Businesses all over the world are taking advantage of social media platforms to market their goods, services, websites, tools or wares. Thousands of people use social media and spend many hours a day on different social media such as Facebook, Twitter, Google+, Pinterest and so on. Social media is a powerful platform to market your goods and services whether you are running a big business or have just started up a small business. Social media is a sure way to success.
In this round up, we are presenting for you some useful cheatsheets and infographics for social media marketers especially. These infographics and cheatsheets will help you learn more about trends in social media and how you can give your brand an increased exposure and let your message spread all over the world. Enjoy!
The Most Thorough Social Media Dimensions Cheat Sheet Ever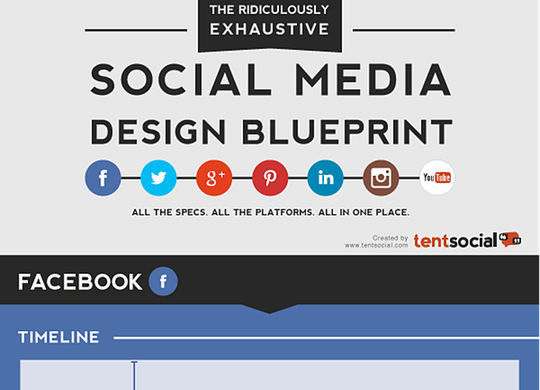 Pinterest: How eTailers Can (and Should) Use it to Their Advantage
The Ultimate Social Media Size Cheat Sheet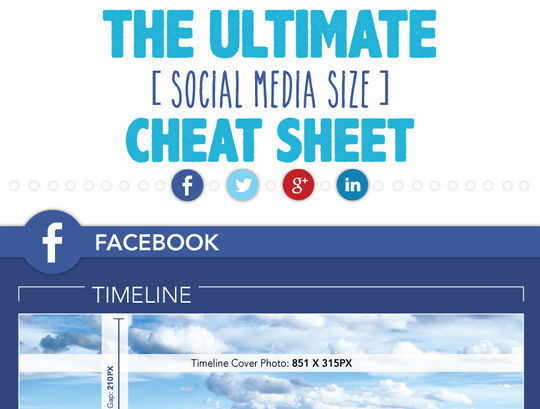 Social Media Networking Site Cheat Sheet
A Complete Cheat Sheet for All Social Media
Social Media Sizing Guide for Designers and Marketers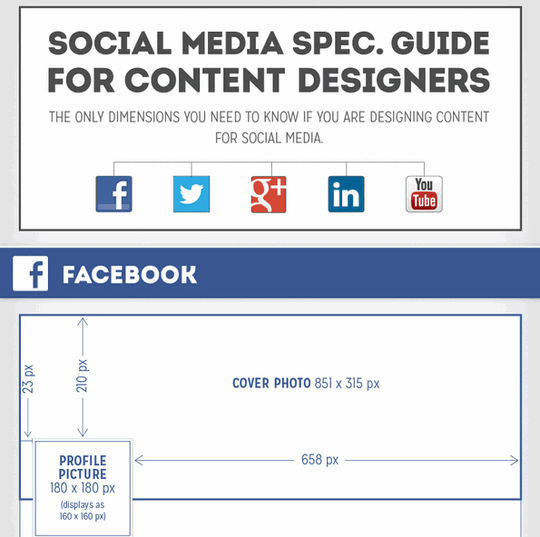 Leveraging Social Media to Showcase Your Expertise
Email Marketing Knocks Out Social Media in 5 Rounds
Social media is going corporate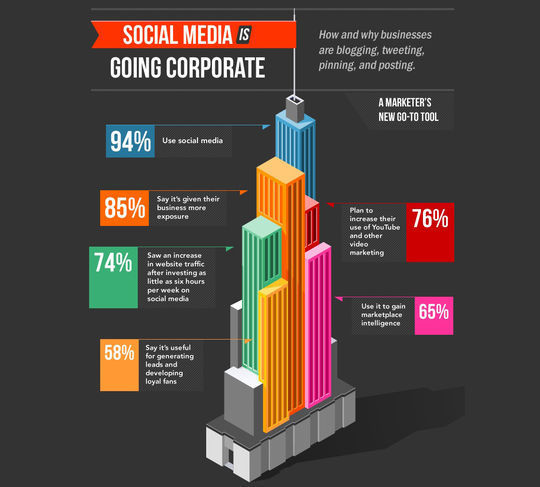 Choosing The Most Effective Social Media Platforms
Your Cheat Sheet for the New Facebook Page Timeline Design
Complete Social Media Design Cheat Sheet
Google Plus Design Cheat Sheet 2013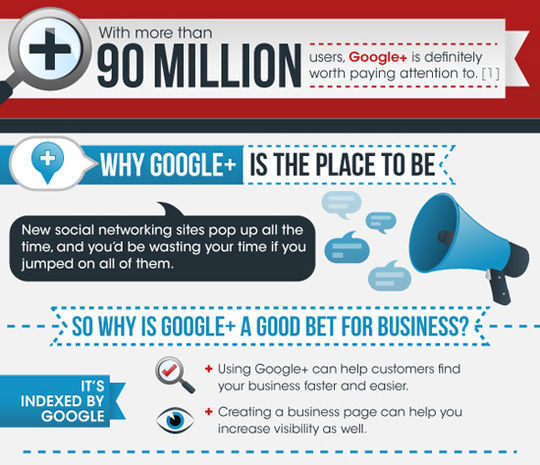 The Viral Marketing Cheat Sheet
Social Media vs Traditional Media
What Today's Social Landscape Can Offer Small Businesses Tomorrow
The Noob Guide to Online Marketing
The Psychology of Social Commerce
Social Media For Business In Two Camps: Too Much and Not Enough
Copywriting Cheat Sheet: How to Write for Email, Social and the Web
How to Show Your Clients the Value of Facebook in 7 Easy Steps
Why and How Consumers Like and Subscribe
Your Cheat Sheet for the New Facebook Page Timeline Design
The Top Benefits Achieved in Social Media in 2013
How Much Time, Money Do Small Businesses Spend on Social Media?
Manage Social Media the Easy Way in 2013
Why Your Business Must Go Social?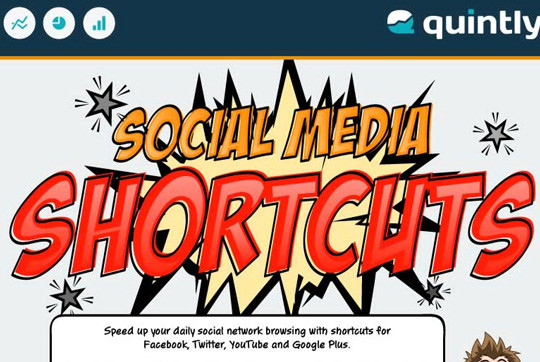 How To Get More Likes On Facebook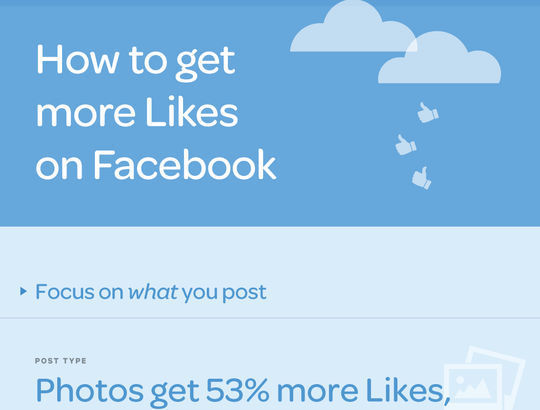 10 Strategic Mistakes On Twitter
Social Spam: What It is and How to Avoid It
Pinterest Images Cheat Sheet Infographic