I believe that strong advertisement is a fastest way to convey the message to the audience and if they are attractive as become inspiration for others so it's more useful. Sometimes they are just an advertisement but some companies works very hard to make their promotional / advertisement campaign very unique, striking and successful. There must be innovation and creativity involve in any successful creative advertisement campaign. Today, I am sharing another post of Extremely Creative Advertisments I have Ever Seen in which I have collected 39 extremely creative advertisement images. I am calling this collection as "39 Masterpieces of Creative Advertisements".  Maybe most of you guys already had a look at some of these but we tried to make this compilation very inspiring, interesting and entertaining for everyone and specially for our exclusive readers. Just take a look at them.
All the images below are copyright of their respected owners and creators. This post is about just to show their creative ideas and inspiration wonders to the world.
Maybe if you are interested in to take a look at
17 Beijing 2008 Olympic Advertisements
42 Extremely Creative Advertisements I have Ever Seen!
28 Extremely Creative Advertisement I have Ever Seen!
17 Digital Image Illustration Which You Probably Never Seen Before!
15 Digital Photo Manipulation From Flickr To Get Inspiration
Monster.Com – Stuck in the wrong job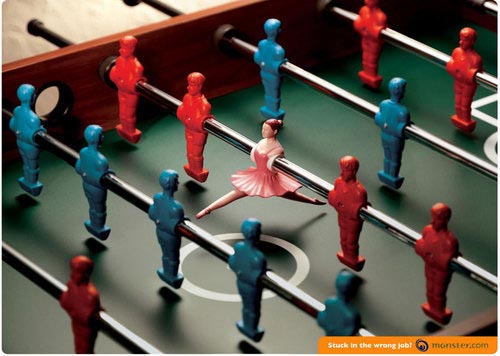 FIFA World Cup South Africa  – The new home of football
Against Abuse Inc – More than 300,000 children are sexually abused in Germany every year.
National Air Cargo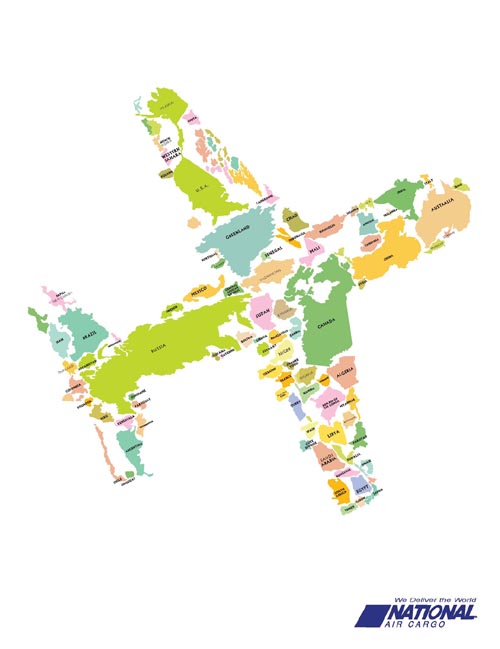 Animal Planet – Authentic wildlife documentaries
Seiko
Burger King
Lexus LX 570: Safety
World Aids Day
Vanish – Daddy, if mommy still doesn't know of Vanish, you better wear this
Reef n Beef
Volkswagen – Relax while working
Obesity is Suicide
Dove – Unstick your style
Nintendo – GameBoy Advance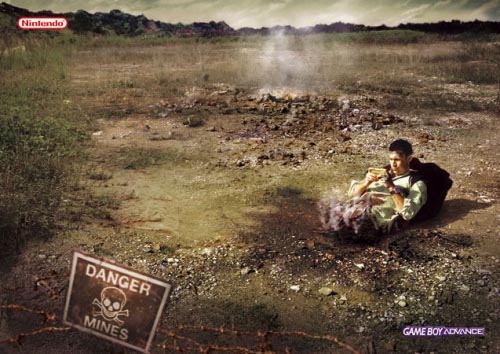 Small screen, small movie
World Heart Federation
Museum of Natural History Stuttgart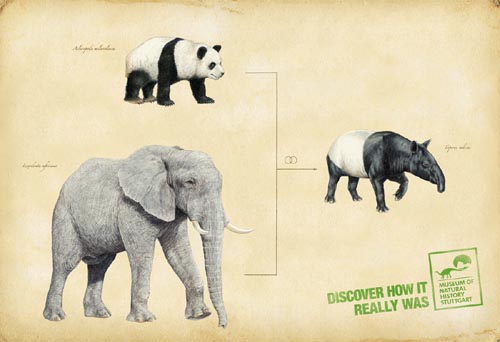 McDonald – Wake up with the premium roast coffee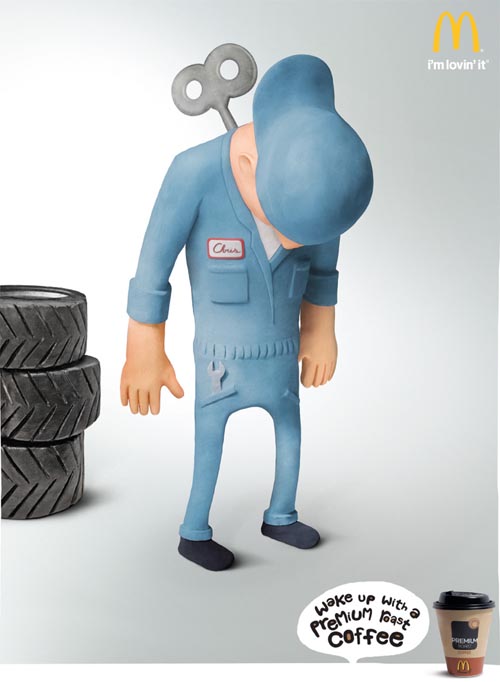 Fiat – Uncover life. Fiat stilo with sky window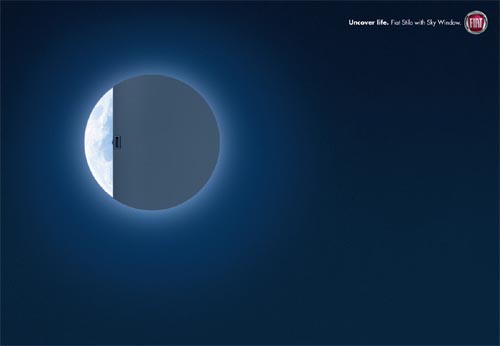 National Geographic Channel
Career Junction – Put your skills to better use
Brandt – Don't let smells mix
Mitsubishi Refrigerators – Keep them fresh, not miserable
Traveller Magazine – Discover a whole new world at your fingertips
Healthier Scotland
Nejma Sunflower Cooking Oil
Paws For A Cause
Braun – Why work when you can create?
KitKat – Have a break, Have a KitKat
Nissan
Dunkin' Donuts – America runs on Dunkin
NSW Police Force – Watch for cars when wearing headphones
Kellogg's – Hello delicious!
Nintendo – GameBoy Advance
BAD Charity Challenge
Heineken
WWF – Save your forests
ADESF – Stop consuming your body