High quality texture, backgrounds and patterns are the most demanded freebies on the internet. Designers love all of those textures that can help their designs to become more beautiful and attractive. We know this very well and SmashingApps is all about to feature all those smashing stuffs that are free and useful for designers. Today, we are going to list down 31 Most Colorful Collection Of High Quality Free Texture Packs. We hope you all will like this collection.
You are welcome to share if you know more free and high quality texture sets that our readers/viewers may like. Do you want to be the first one to know the latest happenings at SmashingApps.com just subscribe to our rss feed and you can follow us on twitter as well.

You may be interested in these older posts
21 Really Stunning Photoshopped Photos For Creative Inspiration
17 Mind-Blowing Digital Painting Tutorials Of Beautiful Girls
27 Eye-Opening and Inspiring Websites Of Top Brands
43 Of The Extremely Creative Wonders Of Macro Photography
31 Incredible Resources And Inspirations For Designers Like You To Discover The Best Of The Web In November
27 Best Places You Should Visit To Get Incredible Web Design Inspiration!
13 Simple And Elegant Free WordPress Themes
21 Extremely Vibrant And Creative Advertisements With Animals
39 Masterpieces Of Creative Advertisements
17 Digital Image Illustration Which You Probably Never Seen Before!
15 Digital Photo Manipulation From Flickr To Get Inspiration
23 Awesome Photos That Look Like They're Photoshopped But Are Not
21 Simple But Impressive Corporate Web Designs Of Top Brands
This is a set of 4 beautiful texture 2300 x 3000 pixel size of 300 dpi images.
A beautiful set of vintage grunge textures with a size of 500×400 pixel size.
A beautiful collection of 10 Bokeh high resolution textures of 2000 x 1500 pixel size.
High-Resolution Grungy Paper Textures
In this texture pack, you will find 6 large-scale, high-resolution (2592 x 3872 pixels) textures that are available to you for free for any personal or commercial purpose.
A colorful and beautiful set of scrapbook style large textures.
A beautiful set vintage style textures.
Ultimate Grunge Pack: 40 High-Res Textures
These are 40 grunge textures to help you in the search for that perfect texture for your designs.
These 20 textures of 100×100 size. Some of the partly made from scratch and partly altered paper scans.
This is a set of 6 colorful textures of 800 x 600 pixel size in .png format.
A set of original scrapbook textures in 408 × 327 pixel size.
A beautiful set of 10 light textures in 800 x 600 pixel size.
A beautiful set of 3 broken glass textures.
A set 15 miscellaneous textures of various style in 400 × 248 pixel size.
A nicely designed beautiful set of 8 paper textures.
High-Res Red Rocks Texture Pack
There are 6 textures included in this texture pack. Each image is large-scale (2,896 x 1,944 pixels) and high-resolution, so it'll give you the ultimate flexibility in usage. You can scale them down to fit your artwork or just take certain areas of a texture that you're interested in.
This is a set of color grunge textures of 566 x 400 pixel size.
This set has random large textures, one layout base texture in it's different stages, and some large patterns.
This set contains 4 large candy and scrap texture.
A beautiful set of spiral book-style 4 textures in 1024 x 768 pixel size.
A nice and beautiful set 10 high-res (2000 px) photos of homemade paper textures.
A beautiful set of 5 rust textures with a size of 499×402 pixel size.
A nice set of 10 dirty textures of1024 x 768 pixel size.
A fabric style 3 large scanned textures.
A colorful set of 4 textures in 2000 x 3000 pixel size with 300 dpi image.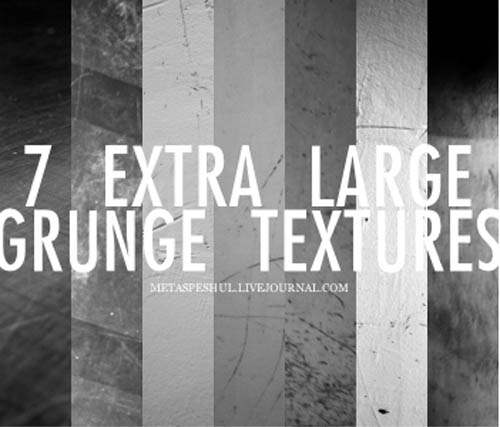 A nice set of 7 extra large grunge textures.
A set of 9 large cloud textures.
A beautiful collection of 5 colorful textures in 700 x 500 pixel size.
A set of 8 older paper textures.
A set of 5 large painted textures.
A beautifully designed 10 big textures of notebook.
An attractive collection of rotten light large textures in 1440 x 900 pixel size.
All the images and textures are copyright of their respected owners and creators. This post is about just to show their creative ideas and inspiration wonders to the world. Please contact us if anyone want to remove their work.