This is one of the very best list of its kind where you can find the simplest online web designer's tools that are developed for designers and may be very helpful for you as well when you want to get your work done or just for fun. I hope web designers will like this list, but you can also use them and will love them whether you are an office worker, a manager, a supervisor, a student, a home user, etc. Most of them are not very well-known, but they are really amazing in respect to their features. This is the list of 23 Brilliant Web Apps To Simplify Designer's Work Life. Just take a look at them and share your thought's here.
You are welcome to share more Useful web tools that will be helpful for web designers and our readers/viewers may like. Do you want to be the first one to know the latest happenings at SmashingApps.com just subscribe to our rss feed and you can follow us on twitter as well.
An easier and faster solution for cross-browser testing. You can preview and test your web pages on leading browser and operating systems. This will help you get your results in real time, from virtually any computer connected to the internet.
Color Scheme Designer generates color schemes of several types. Every scheme is based on one (base) color, which is supplemented with additional colors making together the best optical imperession.
PHPanywhere is a new online service that's changing the way people develop on the web. They enable users to develop and maintain their php/html projects online using any standard web browser.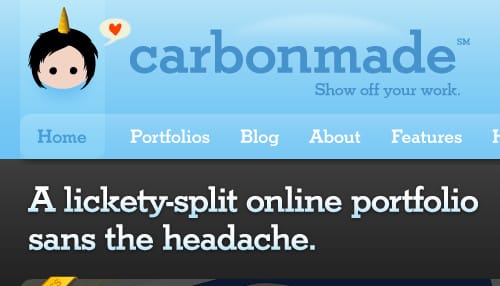 With Carbonmade, you can manage your online portfolio with a variety of tools that allow you to change how you display your work. The core idea behind the design of Carbonmade is to keep your images or video at the forefront.
Posterous lets you post things online fast using email. If you can use email, you can have your own website to share thoughts and media with friends, family and the world. You can attach any type of file and they'll post it along with the text of your email.
With iPlotz you can create clickable, navigable wireframes to create the experience of a real website or software application. You can also invite others to comment on the designs, and once ready, you can then manage the tasks for developers and designers to build the project.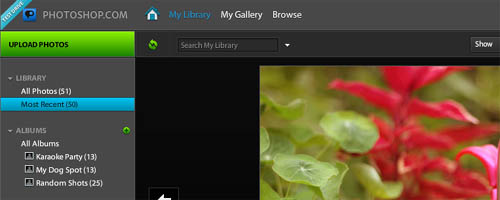 This is your online photo sharing, editing and hosting resource. You can upload, organize, edit, store (up to 2GB free) and share your photos.
The Typetester is an online application for comparison of the fonts for the screen. Its primary role is to make web designer's life easier. As the new fonts are bundled into operating systems.
Pict is a free image hosting service that lets you upload and share your images with one click.
You can upload images up to 3.5Mb, JPG/PNG/GIF formats supported, it has automatic image resizing, multiple uploading & much more.
Font Burner is the easiest way to add great fonts to your website. Just pick one of over 1000 quality fonts, add a chunk of code to your site, then sit back and admire your beautiful typography.
A collection of free icons that can be colored and reduced in size to your taste. If you are a happy site or blog owner, you will be able to pick icons that will fit right into your design.
Verb is a user focused task management and sharing application. If you have things that need to be done, then this is for you. Verb was built with individuals and small teams in mind. It is the perfect solution for freelance designers and coders who want to manage themselves and their collaborations.
CurdBee is a safe and secure web-based billing application. You can use it to send clients invoices and then collect payments via PayPal or Google Checkout, billing them easily in the currency you choose. It's so simple, you won't believe it till you see it.
EmailTheWeb is the only web-based service that allows you to email any web page to any one. The entire web page is emailed in a flash and is captured as it is now. Your recipient will see the same exact page as you.
MyFontbook is an unique online font viewer that helps save designers time by providing a number of tools to view installed fonts quickly and easily. Unlike a classic font management tool, MyFontbook is platform independent and can be used freely through any web browser.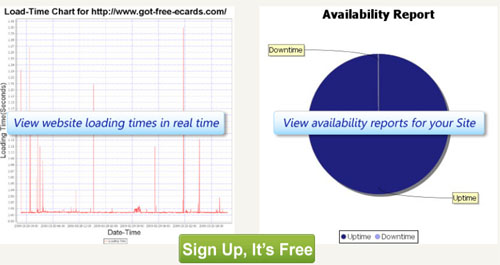 Having a good uptime is essential for the success of your website. 247webmonitoring will monitor it 24X7 from their servers and notify you whenever it goes down. This will check your website every 15 minutes to know it is up. They will send you notification by email or SMS when it goes down. So you can quickly fix the issue and you can stay happy. This way you can relax and focus on your core business. In future, you will also find out how fast your site is from different location.
This is a brand new site that allows you to check out how your website looks in the most popular resolution formats. It's all powered by Ajax & PHP so no need to download anything. Using ViewLike.Us is perfectly free.
Tracer is a brand new way to generate more visits and page views. You can get credit when content is copied from your site. It will help you to measure and understand user engagement and Improve your search engine ranking.
Picnik makes your photos fabulous with easy to use yet powerful editing tools. Tweak to your heart's content, then get creative with oodles of effects, fonts, shapes, and frames. It's fast, easy, and fun.
Go2Convert is a set of free web based tools that allow you to convert, resize a picture without having to install any software on your computer. It is not meant to be a complete Image editing software package. It is meant to be an easy to use solution to convert, resize your pictures and digital photos without the need to learn a complex software package. Once you convert, resize an image, you can choose to copy image's URL or download it directly to your computer – It doesn't get easier than that.
ShowDocument is a free service for online meetings with fully synchronized co-browsing of any document. It is a quick and simple way to share a document with other people at the same time. It is a web collaboration platform that lets individuals have a free online meeting. It is an alternative to various commercial desktop sharing applications. One can easily upload any file and during the session mark it up with a pen or a highlighter tool in addition to a text box tool and eraser.
This is an online calculator that can help you easily covert pixels, to EM, to percent or to points.
A simple online usability test that helps you identify the most prominent elements of your user interfaces.
SmashingApps.com participates in various affiliate marketing programs and especially Amazon Services LLC Associates Program, which means we may get paid commissions on editorially chosen products purchased through our links to any of the linked sites from us.