Here, we have come up with yet another useful list of Android widgets, and this time we are focusing on clocks and calendar widgets. Android platform is getting popular all over the world and is one of the reasons of the popularity of smartphones. Widgets basically are the iconic feature of the Android Operating System that are used in order to dress up the Android devices home screens. Or you can say that widgets are used to personalize Android devices for your use.
Widgets are there not only for improving the functionality of your Android devices but also to make them look pretty awesome as well. These days, widgets are designed in a pretty stylish manner without compromising on their functionality. Here is the complete list for you. Feel free to share your opinions with us via comment section below. Enjoy!
—————————–Recommendations; Please continue reading below——————————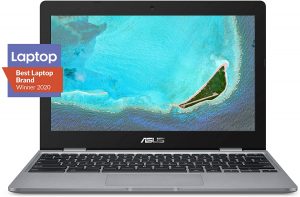 ASUS Chromebook C223 11.6″ HD Laptop Shop Now
This Asus HD Laptop is an amazon's choice for 'chrome computer laptop' is reviewed by 980+ reviewers that is available at only $249.99. It is ready for productivity and performance while being on the go or travelling, with speedy performance, robust security, and convenience for the user. This laptop has Lightweight 2.2 pound body and with thin and premium metallic finish for a sleek appearance having 11.6 inch HD 1366×768 Anti-Glare Display. The machine is powered by the Intel Celeron N3350 Processor (2M Cache, up to 2.4GHz) for fast and snappy performance including 4 GB DDR3 RAM; 32GB eMMC hard drive; No CD or DVD drive with it. Learn more about this product >>>
Opensource digital style clock widget. Based around the Cowon D3 clock.
Minimalistic Text is a widget app that displays information in a minimalistic way. It can be configured to display time, date, battery and weather information. The layout of the widget is highly customizable through the layout editor.
DashClock is a replacement lock screen clock widget for Android 4.2+ phones and tablets. It also exposes additional status items called extensions.
Are you running Android 4.0 or later? Please check out also Zooper Widget for more complex customization! Small (<200kb), fully configurable and extremely battery efficient WIDGET with clock, weather, battery status, world clock, uptime, network status and much more.
Free 14 Square & Circle Jelly Bean Clocks Widget with 7 Colors: Black, White, Holo Blue, Green, Red, Pink, and Yellow.
MIUI Analog Clock in 3 sizes, 4×3, 2×2, 1×1. Touch to launch Alarm Clock.
Neon look, glowing and great feel. Combination of analog and digital clock. Plus! It has complete yet useful additional information.
MIUI Evolution Reload Digital Weather clock widget with Calendar, Time, System info,weather & forecast A Digital Clock widget with size 4×2.
A digital, text or word clock widget with many options.
Lock screen widget support added for 4.2 devices, Most logic for desktop clock & live wallpaper already in app.
Super sexy, liney home screen clock with the date and today's weather.
Simple digital clock widget for your homescreen. The power of this widget is in variety of customization options.
D-Clock Widget is simple digital clock widget.
A minimal date & time UCCW widget, Widget showing current date, date of week and current time.
—————————–Recommendations; Please continue reading below——————————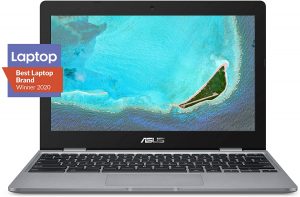 ASUS Chromebook C223 11.6″ HD Laptop Shop Now
This Asus HD Laptop is an amazon's choice for 'chrome computer laptop' is reviewed by 980+ reviewers that is available at only $249.99. It is ready for productivity and performance while being on the go or travelling, with speedy performance, robust security, and convenience for the user. This laptop has Lightweight 2.2 pound body and with thin and premium metallic finish for a sleek appearance having 11.6 inch HD 1366×768 Anti-Glare Display. The machine is powered by the Intel Celeron N3350 Processor (2M Cache, up to 2.4GHz) for fast and snappy performance including 4 GB DDR3 RAM; 32GB eMMC hard drive; No CD or DVD drive with it. Learn more about this product >>>
This widget calendar is analog of standard calendar widget, support a lot of configuration options: Different skins, Possibility to choose which calendars to show, Font style and background customization, Show or hide current day of month