There are many online file converters out there for designers and developers, but getting by good ones is not that easy. That is why I am sharing 11 Excellent Online Converters That Can Help You Convert Files And Formats. Read each entry in the list and see which one suits your needs best.
You are welcome if you want to share more online converters that our readers/viewers may like. Do you want to be the first one to know the latest happenings at SmashingApps.com, just subscribe to our rss feed and you can follow us on twitter and follow us on Digg as well to get updated.
You can convert web pages to elegant printer friendly PDF. It will also help you to save, read, and print dDirectly from your Browser. There is an option to control page size (Letter, Legal, A0-A9, B0-B10, +more), control orientation (Landscape, Portrait), Control PDF Mode (Color, Gray). If you want, you can exclude web page images or background to optimize printing. You can also use it as Chrome Extension or Firefox Add-On.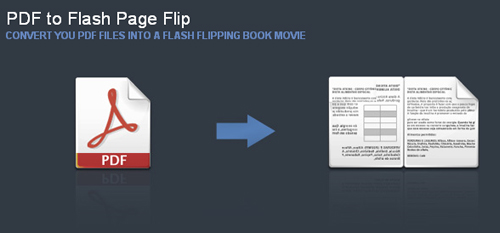 This online tool will help you to convert your pdf files into a flash flipping book movie. This interesting tool will make your pdf visually more attractive and interactive.
With this online font converter you can convert even exotic font file formats into another format. They support most font file formats common on Mac or PC.
Free Online OCR is a free service that allows you to easily convert scanned documents, faxes, screenshots and photos into editable and searchable text, such as DOC, TXT or PDF.
This free online file converter lets you convert media easy and fast from one format to another. They support a lot of different source formats, just try. If you can't find the conversion you need, you can contact them. They will try to help you.

You can create animated GIF online for free, Just upload your pictures or grab them from Flickr or Picasa Web, make avatars or funny animations and post it to MySpace, HI5, Facebook, eBay, Orkut, Bebo, Digg, QQ, Friendster, etc. To use this tool you do not need flash installed on your system.
Brickify is an awesome tool that turns your images into bricked out awesome.
RoboVoice is a text-to-speech service, that can help you to listen web pages. You may open a one page, starts to play a long text from it, and continues surfing in a new browser window.
CMYK Converter is a small application designed to make converting your images between RGB and CMYK colour profiles easy. It is aimed at non-professionals who may not have the desktop tools available. CMYK Converter uses the AppleRGB and US Web Coated SWOP colour profiles for converting.
Neevia Document Converter makes it possible for anyone to instantly convert many of the file formats that are used daily to PDF or Image. You do not need need to install anything on your computer. Simply upload the file and select your delivery method.
If you ever want to convert your pdf files into JPG file for any reason, then you can anytime use this pdf to jpg conversion tool.