Many skilful people are involved in the web development industry to meticulously design and develop websites that can suffice the prime notions and requirements. Web development field is a massively growing technology and with its advent, it has been considered as a full time profession and professionals all across the globe are excelling in it. Such professionals work day and night and designed numerous toolkits to customize the framework to furnish an easy platform.
In this post, we are sharing with you some of the best Bootstrap UI editors that can help you achieve astonishing results in customizing framework flawlessly. Do let us know what do you think about this compilation. Feel free to share your opinions and comments with us via comment section below.
—————————–Recommendations; Please continue reading below——————————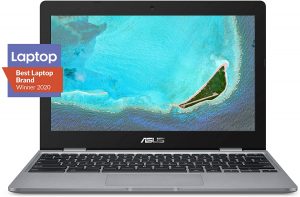 ASUS Chromebook C223 11.6″ HD Laptop Shop Now
This Asus HD Laptop is an amazon's choice for 'chrome computer laptop' is reviewed by 980+ reviewers that is available at only $249.99. It is ready for productivity and performance while being on the go or travelling, with speedy performance, robust security, and convenience for the user. This laptop has Lightweight 2.2 pound body and with thin and premium metallic finish for a sleek appearance having 11.6 inch HD 1366×768 Anti-Glare Display. The machine is powered by the Intel Celeron N3350 Processor (2M Cache, up to 2.4GHz) for fast and snappy performance including 4 GB DDR3 RAM; 32GB eMMC hard drive; No CD or DVD drive with it. Learn more about this product >>>
Create your frontend code simple and quickly with Bootstrap, using our Drag & Drop Interface Builder.
A free Bootstrap editor and builder that also includes Bootstrap snippets, templates and examples using Javascript, CSS, HTML5 and jQuery.
Kickstrap seamlessly combines Bootstrap with top-tier web technologies. It's so advanced, it can run an authenticated, database-driven web app without a native backend.
Generate your own Bootstrap color scheme from an image and customize to your taste.
BootSwatchr is the only Bootstrap customizer to support Right-To-Left language display. This feature is not included in any version of Bootstrap.
The simplest app to prototype with Twitter Bootstrap 3. For free.
Generate beautiful Twitter Bootstrap themes using the Adobe kuler / COLOURlovers color scheme.
A WYSIWYG Editor built for Bootstrap. It offers a nice and elegant way to edit and beautify html with Bootstrap ready content/snippets.
Awesome features like contextual typeahead and colorpicker help you make your custom bootstrap 3.1 themes quickly and easily.
Create unique web design with Twitter Bootstrap. Kw: themes, templates, styles. generator. customize.
—————-Recommendations, Please continue reading below—————-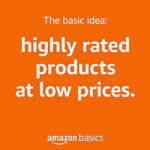 Highly rated daily-life products at low prices Shop Now
From bedding to office furniture and supplies, from kitchen accessories to health & fitness, from storage to travel bags, the amazon basics provides hundreds of daily use products at amazingly low prices with having highly rated consumers feedback. Click here to learn more >>>
Design elements, playground and code snippets for Bootstrap HTML/CSS/JS framework.