You must be known to the WordPress feature that you can assign different tasks to your team members. In these administrators, author, contributor, subscriber and regular users are included, they all perform their own tasks according to their abilities and boundaries, for example contributors can only edit their posts but editors can edit everyone's posts.
On the other hand, you want to have the improved control over user management, below are listed some of the WordPress plugins that will help you modify, extend or adjust the abilities for diverse roles in your website, which will allow users doing their tasks effectively and efficiently.
—————-Recommendations, Please continue reading below—————-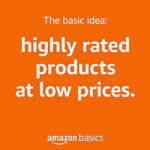 Highly rated daily-life products at low prices Shop Now
From bedding to office furniture and supplies, from kitchen accessories to health & fitness, from storage to travel bags, the amazon basics provides hundreds of daily use products at amazingly low prices with having highly rated consumers feedback. Click here to learn more >>>
User Role Editor WordPress plugin makes user roles and capabilities changing easy. Edit/add/delete WordPress user roles and capabilities.
This plugin track records of wordpress user login with set of multiple information like ip, date , time, country , city, user name etc.
CRM & Lead Management for WordPress by vCita
CRM for WordPress that helps you capture more leads and manage customer relationships effectively.
New User Approve allows a site administrator to approve a user before they are able to login to the site.
Instant switching between user accounts in WordPress.
A user, role, and content management plugin that makes WordPress a more powerful CMS.
The powerful and easy-to-use tool to improve security and define access to your posts, pages and backend areas for single blog or multisite network.
Advanced content editing workflow in WordPress through the use of section editing groups and permissions.
The most advanced protection against sploggers and spam users registration, is fully WordPress,WordPress MU ,BuddyPress and bbPress 2.0 compatible.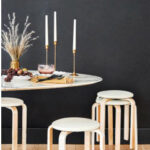 —————Recommendations; Please continue reading below————— Space-saving Furniture Shop Now
If you want to maximise space in your home, office or home-office with flexible furniture that collapses, folds, and stacks to fit every room, you can click here to see the wide range of space-saving furniture. Click here to learn more >>>
Adds action links to user table to approve or unapprove user registrations.