WordPress survey plugins provide a better medium to interact with the blog reader. With these plugins, bloggers ask different questions to their readers and get their feedback and opinion about the blog. This also helps in establishing a connection between the blog and its readers. In this way, bloggers can successfully interact with their readers. This not only increases the chances of improving readership and visitors but also give them a feeling of trust that their opinions are valued.
In this post, we are presenting 10 superb and free to use WordPress survey plugins that will allow you to display an online survey or poll on your blog. Do let us know what you think about this compilation. Feel free to share your opinions and comments with us via comment section below.
Use a full option polling solution to get the answers you need. YOP Poll is the perfect, easy to use poll plugin for your wordpress site.
Add a powerful & easy-to-use polling solution to your site. Create beautiful polls that boost time on site and drive traffic to your site.
Create polls with as many questions with choices of answers has you like. Each answer can have a color associated to it. Make answers mandatory or not. Add polls to post and pages with shortcode. Easy to setup and use.
Wedgies are polls you can embed on your WordPress page. Engage your audience by asking them a question via Wedgies.
WebEngage Feedback, Survey and Notification
Get feedback and resolve support queries. Conduct short surveys. Display push notification messages. Love your customers? Get WebEngage now!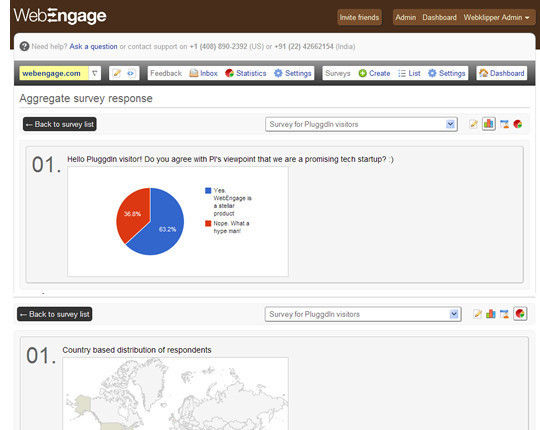 WordPress + LimeSurvey = A perfect combination of blog fully capable of managing surveys.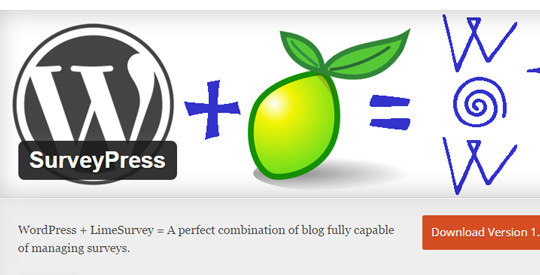 Adds an AJAX poll system to your WordPress blog. You can also easily add a poll into your WordPress's blog post/page.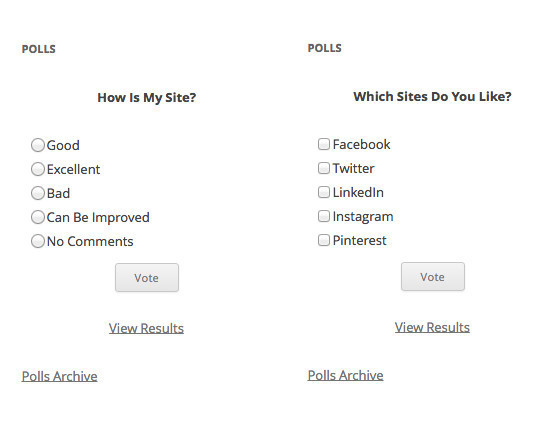 Use the WordPress Simple Survey plugin to easily create surveys, quizzes, polls, and questionnaires and track the results. The plugin creates a seamless experience for the user; no loading and reloading of webpages. The browser-tested plugin uses responsive design, so it functions beautifully on any size screen.
Add multiple polls to your website. Automatically popup new polls in an ajax window if a user has not yet seen that poll.
Pinnion is the all-in-one plugin for presenting surveys, quizzes, polls, or feedback on your blog, website,and through apps.
SmashingApps.com participates in various affiliate marketing programs and especially Amazon Services LLC Associates Program, which means we may get paid commissions on editorially chosen products purchased through our links to any of the linked sites from us.