In this round up, we want to share with you a collection of 10 free to use chat applications for your websites. Adding a chat application to your ecommerce website provides live support for your customers because it lets them communicate with you via texting or messaging and in some cases through audio and video calls as well.
With chat application installed in your website, you can get real time feedback from your customers and can improve your services. Here, we are presenting some chat applications that are free to use and they can easily integrate to any website. We hope that you will like this collection. Share your opinions with us via comment section below. Enjoy!
Firechat is an open-source, real-time chat widget built on Firebase. It offers fully secure multi-user, multi-room chat with flexible authentication, moderator features, user presence and search, private messaging, chat invitations, and more.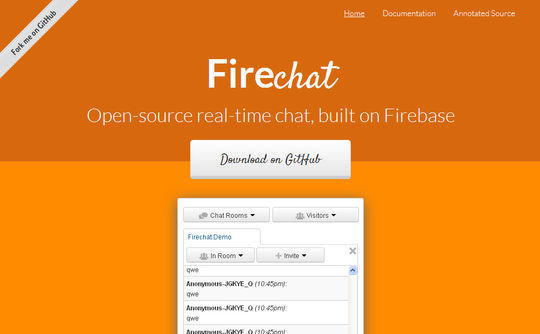 Need a live free chat for your website? phpfreechat is made for you. Your visitors can thus discuss through public and private chat rooms. In addition, the interface is customizable on desktops, tablets and smartphones to fit your website design.
Candy is a JavaScript-based multi-user chat client.
Scrollback hosts rooms that can be easily embedded on any website.
Converse.js is an open source webchat client, that runs in the browser and can be integrated into any website.
Cryptocat uses modern web technologies to provide easy to use, accessible encrypted chat with your friends, right in your browser.
This plug-in provides a simple chat system integrated into your blog.
Balloons.IO is a web multi-room chat server and client ready to use. It's built with the help of node.JS, Express, Socket.IO and Redis. Balloons uses PassportJS for authentication with Twitter and Facebook.
Mibew Messenger (also known as Open Web Messenger) is an open-source live support application written in PHP and MySQL. It enables one-on-one chat assistance in real-time directly from your website.