Are you looking for some free to use rich text editors? Well, if your answer is yes, then you are lucky enough to land on the right page. In this round up, we are presenting 10 excellent rich text editors that are free to use. With the help of rich text editors, you can edit and enter text within web browser. Such editors are used in several ways that allow entry of user-generated and formatted content.
We hope that this list proves to be the best for you. Feel free to share this list with your friends as well and also let us know what you think about this compilation. Here is the full list. Enjoy!
—————————–Recommendations; Please continue reading below——————————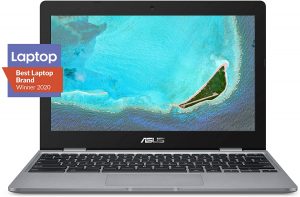 ASUS Chromebook C223 11.6″ HD Laptop Shop Now
This Asus HD Laptop is an amazon's choice for 'chrome computer laptop' is reviewed by 980+ reviewers that is available at only $249.99. It is ready for productivity and performance while being on the go or travelling, with speedy performance, robust security, and convenience for the user. This laptop has Lightweight 2.2 pound body and with thin and premium metallic finish for a sleek appearance having 11.6 inch HD 1366×768 Anti-Glare Display. The machine is powered by the Intel Celeron N3350 Processor (2M Cache, up to 2.4GHz) for fast and snappy performance including 4 GB DDR3 RAM; 32GB eMMC hard drive; No CD or DVD drive with it. Learn more about this product >>>
CKEditor is a free, Open Source HTML text editor designed to simplify website content creation. It's a WYSIWYG editor that brings common word processor features directly to your web pages. Enhance your website experience with this community maintained editor.
markItUp! is not meant to be a "Full-Features-Out-of-the-Box"-editor. Instead it is a very lightweight, customizable and flexible engine made to meet the developer's needs in their CMSes, blogs, forums or websites. markItUp! is not a WYSIWYG editor, and it never will be.
NicEdit is a Lightweight, Cross Platform, Inline Content Editor to allow easy editing of web site content on the fly in the browser.
TinyMCE is a platform independent web based Javascript HTML WYSIWYG editor control released as Open Source under LGPL. TinyMCE has the ability to convert HTML TEXTAREA fields or other HTML elements to editor instances.
A free cross-browser WYSIWYG editor that's packed with every rich-text editing feature you need to make your content management system that much better.
jQuery TE is a jQuery plugin. It is a lightweight (19.5 KB) and very useful HTML editor. And it works with WYSIWYG model.
Most importantly, it can be integrated into your system in 1 minute. And you can modify it as you want in terms of interface. Even you can change the css classes.
You are searching a unbloated Rich Text Editor for JQuery ? You are at the right place!
A simple, light weight, extensible WYSIWYG HTML Editor built on top of jQuery. This component allows you to easily display a WYSIWYG HTML Editor in place of any TextArea DOM Elements on the page. The minified script alone is 9.17kb; CSS and Images it's a total of 25.9kb.
uEditor is flexible and easy to use. As for widgEditor, the generated code is clean and valid (though you should verify it after form submission) and it's possible to use a custom sylesheet for rendering in WYSIWYG mode among other things.
You can also extend its functionnalities thanks to an easy-to-use plugin system.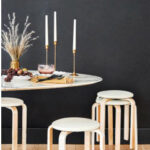 —————Recommendations; Please continue reading below————— Space-saving Furniture Shop Now
If you want to maximise space in your home, office or home-office with flexible furniture that collapses, folds, and stacks to fit every room, you can click here to see the wide range of space-saving furniture. Click here to learn more >>>
Whizzywig is easy. It lets people create rich, formatted text through a web form. It actually creates xhtml, but you need no HTML knowledge to use it. If you can use a word processor or email, then you can use this. Try it in your page – copy the following and paste it anywhere into your page: