Here is another collection of some jQuery plugins and this time we are showcasing 14 fronted jQuery plugins for you. These plugins have become quite popular among the developers in a very short period of time. Furthermore, all these plugins are very easy to implement and configuration will take only few minutes.
We hope that collection proves to be the best for you and you will find these plugins useful for you. Do share your opinions with us via comment section below. Here is the full collection after the jump. Enjoy!
jInvertScroll – A lightweight jQuery horizontal Parallax Plugin.
A simple, yet customizable quick/live search jQuery plugin.
Slidebars is a jQuery plugin for quickly and easily implementing app-style revealing, overlay and push menus and sidebars into your website.
Replicating and improving the lightbox module seen on Medium with fluid transitions.
matchHeight makes the height of all selected elements exactly equal.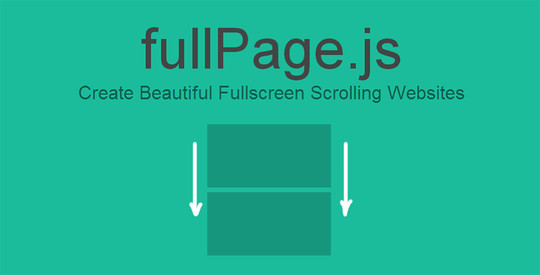 Responsive Tabs is a jQuery plugin that provides responsive tab functionality. The tabs transform to an accordion when it reaches a CSS breakpoint. You can use this plugin as a solution for displaying tabs elegantly on desktop, tablet and mobile.

AnoFlow – Responsive lightbox gallery plugin for jQuery
Tiny jQuery plugin to deal with responsive image delivery. Think responsive.io minus the cdn.
Image Lightbox Responsive Touch Friendly
This jQuery plugin will align text on any curve.
jQuery Flip-Quote creates a pull-quote from a text quote found in the document that flips once it's scrolled into view.
jQuery plugin for in-place image cropping (zoom & pan, as opposed to select and drag).
jQuery.Keyframes generates and plays CSS3 keyframes quickly and easily allowing you to concentrate on the content of your project whilst cutting down code.
Making your visitors wait while your website is loading is a big no-no for any website. the reason is quite simple; and that is many people get bored and choose a website that loads faster and move to that website. Therefore, as a designer one should not make viewers wait. However, sometimes waiting is apparently inevitable. under such circumstances, it is important to make people still want to visit websites even if its takes a little bit more to load.
Fortunately, there are many solutions for this, and one of them is loading effects that keep your visitors waiting while the website loads. Though, they are not commonly used but that could be an edge. Here is the complete list of some creative loading effects for your websites. We hope that you will find them useful for you. Enjoy!
Spin.js dynamically creates spinning activity indicators that can be used as resolution-independent replacement for AJAX loading GIFs.
Looking for some jQuery Accordion plugins? Then, here is the ultimate collection of 14 jQuery Accordion plugins that can be very helpful for you in developing menus, slideshows, content sliders, sidebars and many more. We have compiled this post to help our developer fellows so that they can show the vital information on their websites very easily. These plugins will help them in making their website more visually appealing and interactive.
Here is the complete collection. Feel free to share your opinions with us via comment section below. Your comments are always more than welcome. Enjoy!
liteAccordion – a horizontal accordion plugin for jQuery.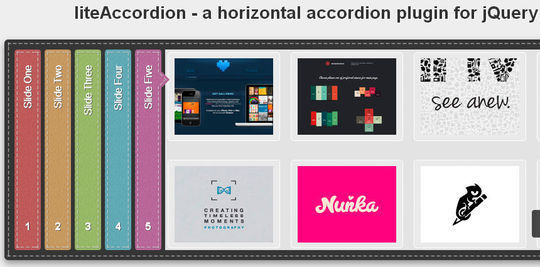 If you have a lot of content or a very long menu on your website, the use of accordion may be a good option for your layout. This plugin was created to be of easy setup.
Javascript Accordion Menu Wizard
Javascript Accordion Menu is an image based site navigation menu. Scriptocean Accordion Menu Wizard supports horizontal and vertical accordion menus.
Finally a lightweight accordion that is built with scriptaculous and works properly in every browser.
Displays collapsible content panels for presenting information in a limited amount of space.
zAccordion is a horizontal accordion plugin for jQuery.
I actually made the plugin to serve as a menu, but it could also work as a regular accordion for displaying different types of content within a page.
Flat jQuery Accordion Menu Tutorial
In this post We will be showing how to create a two level, jQuery accordion menu.
The Nested Accordion plugin provides support for unlimited number of levels.The plugin could easily be customized and used with any website.It allows multiple instances of the accordion on the same page.
How To Code a Vertical Accordion Nav Menu with jQuery
In this tutorial We will demonstrate how we can build a simple vertical navigation accordion menu using CSS3 and jQuery techniques.
Vertical accordion menu using jQuery and CSS3
A sleek vertical accordion menu for your next website/app.
Flexible Slide-To-Top Accordion
In this tutorial we'll be creating a simple responsive accordion that, when opened, will slide to the top of the viewport and reveal the content by fading it in.
How to Create Accordion Menu in Pure CSS3
In this tutorial we will learn how to create an accordion menu in pure CSS3.
Here we have come up with another fresh and exciting collection of jQuery plugins. This time we are focusing only on the recently released jQuery plugins that are new and you might not be aware of them. So, if you love to have a good collection of useful jQuery plugins, then do not forget to browse through this collection. All the plugins presented in this collection are free to use and very useful. They will not only speed up your workflow but will also make your design more user friendly.
To wrap it up, they are all free to download, so dig in. come, take a peek, and choose your pick. Leave us a comment and let us know what you think about this compilation. Have a look and enjoy!
Lightweight, Simple, Styleable jQuery + CSS Dropdown Menu Plugin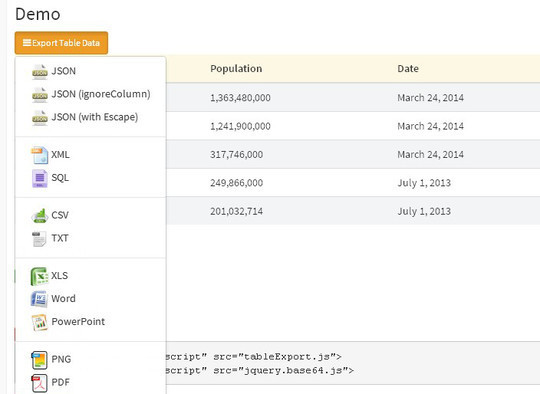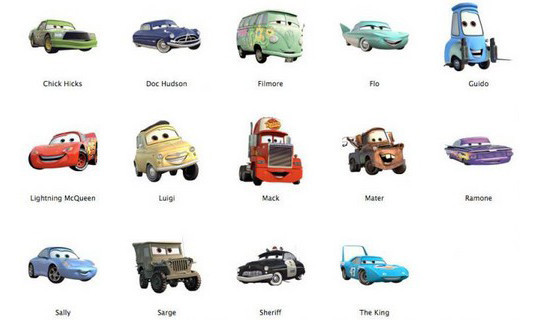 Izilla jQuery Touch Menu Hover
Devrama Slider – jQuery Plugin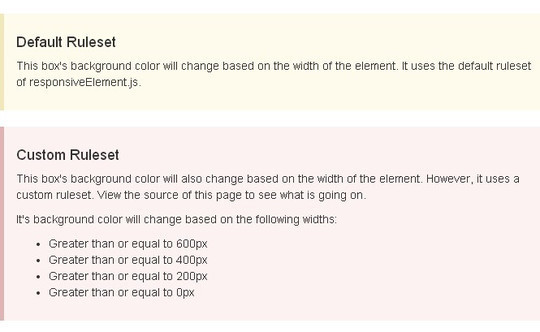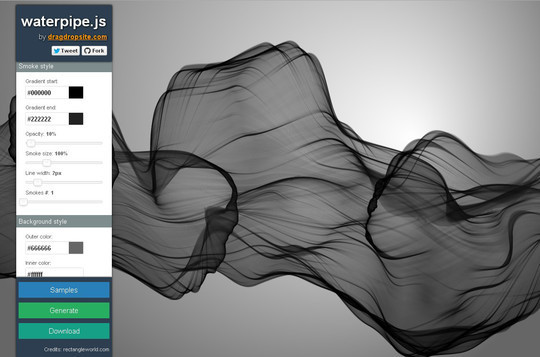 jQuery File Upload – jQuery UI version
Noty –A jquery Notification Plugin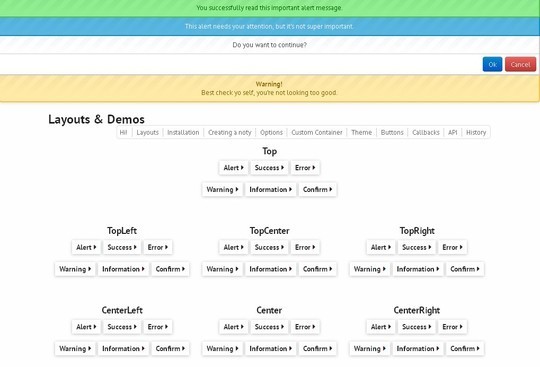 This time around, we thought to compile some really cool and awesome jQuery countdown timers for you. jQuery is fast and simple and has been designed to simplify the client side scripting of HTML. It has been used all over the world. Here, we are featuring 15 really awesome and brilliantly designed jQuery countdown timers for you that you can use in a variety of ways.
Here is the full collection without any further ado. Feel free to have a look and download your favorite countdown timer. Also, let us know what you think about this collection. Your comments are always more than welcome. Thanks.
A countdown widget for your web page that displays the remaining as a flip clock or simple numbers.
TimeCircles is a simple yet attractive jQuery plugin for creating a countdown or count up timer with cool looking circular design.sss
Beautiful jQuery Countdown Timer Plugin
A jQuery Countdown Timer Plugin that make it easy to create a coming soon page with a cool Countdown Timer.
Scoreboard Style Countdown Plugin
Countdown is a cool and simple jQuery plugin for creating a mechanical scoreboard style countdown timer to display the remaining time in seconds, minutes, hours and days to any date.
The countdown functionality can easily be added to a division with appropriate default settings, although you do need to set the target time. You can also remove the countdown widget if it is no longer required.
Plugin kk countdown counts down to specific dates in the future.
Simple jQuery Digital Countdown Timer Plugin
Yet another jQuery timer plugin used to display a digital countdown counter/timer to a given time. It also has the ability to execute a function when the counter is finished.
Vintage Flip Clock Jquery Countdown Timer
Flipcountdown is a lightweight and fast jQuery flip clock plugin used to create an animated & vintage-style clock, countdown, or timer on your website.
Customizable & Themeable Countdown Timer
dsCountDown is a simple jQuery plugin for creating a customizable & themeable countdown timer which supports both local and server time (PHP script required). The plugin has the ability to count down in days, hours, minutes, and seconds to any time defined in the javascript.
Extremely Lightweight jQuery Countdown Timer
DownCount is a lightweight and fast jQuery plugin which helps you create a countdown timer with custom alert text and timezone support.
Modern Circular Jquery Countdown Timer
Final Countdown is a cool jQuery timer plugin used to countdown in seconds, minutes, hours and days to any date time, with a ring-style countdown indicator. Ideal for creating a modern coming soon & in construction page for your upcoming project.
Animated And Reponsive Jquery Countdown Timer
mbCoimingsoon is a responsive jQuery counter plugin that allows to count down in seconds, minutes, hours and days to any date, with a simple flip animation and callback support.
Customizable Countdown Timer For Jquery
jQuery countdown is a simple plugin for creating a customizable countdown timer which supports standard/compact formats or custom layout.
Jquery Countdown Timer And Digital Clock Plugin
Time To is an easy-to-use and high customizable jQuery plugin for creating Countdown Timers or Digital Clocks with a lot of options and Callback support.
jQuery is here for quite a sometime and it really makes life easier for the web developers and designers. The web development industry has been revolutionized by the advent of jQuery. Designers all over the world are taking advantage of this new technology and creating brilliant stuff quite quickly. It is nothing less than a blessing for the developers and this is the reason of its ever increasing popularity all over the world.
In this compilation, we are presenting 12 stunning jQuery tutorials that will help you learn jQuery new techniques easily and quickly at your own pace. We hope that you will like this collection and find these tutorials useful for you. Here is the full collection after the jump. Enjoy!
Building a Simple Reddit API Webapp using jQuery
A CSS3 Animated Modal Window Image Gallery jQuery Plugin
Fancy Image gallery jqFancyTransitions
In this round up, we have put together 12 best jQuery flipbook plugins for you that are the most popular interactive animation shortcuts in the recent days. With the help of flipbook or page flips effects, website owners can effectively present their product catalogs, sales brochures and content in visually appealing and eye catching manner. Moreover, flipbook effects gives the overall website design a new dimension.
In this compilation, you will find 12 best jQuery plugins for creating flipbook effects. We hope that you find this collection useful and will use these plugins in more creative way. Feel free to share your opinions and suggestions with us via comment section below. Enjoy!
A jQuery plugin that will create a booklet-like component that let's you navigate through its items by flipping the pages.
FlipPage is a jQuery plugin that creates the illusion of turning the pages of a book.
This plugin builds an image gallery made as a book.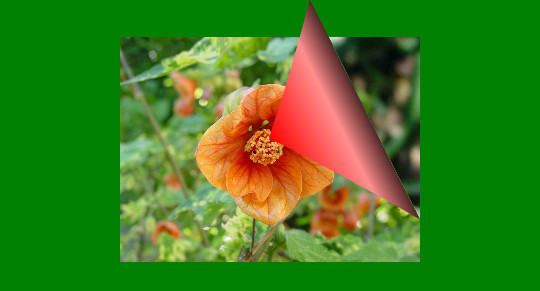 Creating a Flipbook Image Slider
Here we will be Creating a Flipbook Image Slider with CSS3 3D Transforms and jQuery.
Moleskin Notebook With Jquery Booklet
Here we will show you how to use and customize the brilliant jQuery Booklet Plugin by talented Will Grauvogel.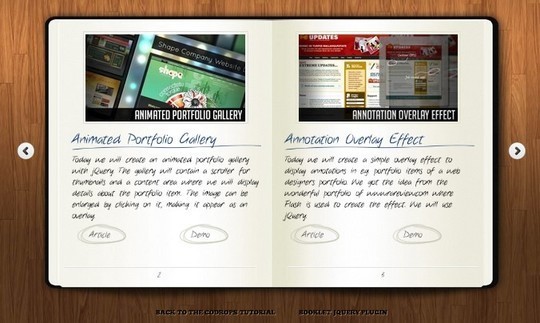 A tutorial on how to create a fullscreen pageflip layout using BookBlock. The idea is to flip the content like book pages and access the pages via a sidebar menu that will slide out from the left.
Booklet is a jQuery tool for displaying content on the web in a flipbook layout. It was built using the jQuery library.
Portfolio Flipping Slider Using Jquery And CSS3
In this tutorial We are going to share about how to displaying our portfolio grid with flipping slider effect for pagination using jQuery & CSS3 Transform.
Flippy is a cross-browser flip effect plugin for jQuery which allows you to flip whatever html element you want. It now supports rgba colors.
An experimental page layout that let's you navigate pages by swiping or dragging as in a booklet, inspired by Flipboard.
Flip is a jQuery plugin that will flip easily your elements in four directions.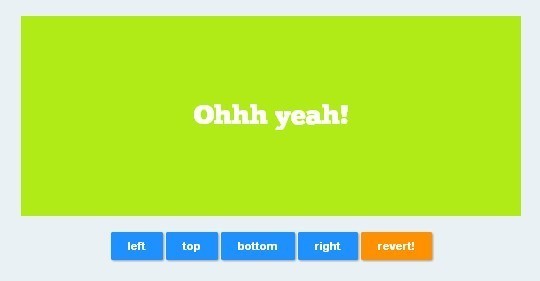 Metro JS is a JavaScript plugin for jQuery developed to easily enable Metro interfaces on the web.

Tutorials are the best way to learn new techniques and new programs not only for the beginners but also for the experienced professionals who want to polish their skills. In this compilation, we have listed down 14 jQuery tutorials especially for programmers. jQuery is the most famous and most widely used programming language all across the globe. It is fast and extremely versatile giving developers and programmers complete command. If you want to learn jQuery or just want to polish your jQuery skills, then this collection is for you.
Below, we have 14 best and detailed tutorials and plugins about jQuery and how to use it to achieve excellent results. We hope that you will find this collection useful for you. Enjoy!
ALS – Any List Scroller is the jQuery plugin by musings.it to scroll any list, of any dimension, with any content. Try it.
A simple plugin that "sticks" an element to the top of the browser window while scrolling past it, always keeping it in view. This plugin works on multi-page sites, but has additional features for one-pager layouts. Scroll down to see it in action.
Responsive-Text is A jQuery plugin to set font sizes responsively based on its' container width. Use jQuery responsiveText to have scalable headlines, build responsive tables and more.
Toolbar allows you to quickly create tooltip style toolbars for use in web applications and websites. The toolbar is easily customisable using the twitter bootstrap icons and provides flexability around the toolbars display and number of icons.
imagefill-js is a jQuery plugin to make images fill their containers and also be centered .Its a potentially useful tool for Responsive Web Design.
Tipue drop is an open source and responsive. search suggestion box jQuery plugin.
A jQuery plugin that turns a one-line div into a sweet color swatch.
gridster.js is a jQuery plugin that makes building intuitive draggable layouts from elements spanning multiple columns.
Tumblr blogs are now-a-days mostly used to share images, audio and short notifications etc. It becomes very helpful if you can use Tumblr as a service to display those posts on your website.
Here we would like to share with you a little jQuery plugin that creates an image slider which gives more information when clicked on. I've also included a bunch of built-in animations for the modal windows giving some pretty cool effects.
Yet another jQuery plugin for tabs, lightweight, easy to use and with some extra features.
A jQuery plugin that uses canvas to create a 'screen print' offset effect on an image, by altering the pixel data.
Textillate.js combines some awesome libraries to provide a ease-to-use plugin for applying CSS3 animations to any text.
A jQuery calendar plugin that uses HTML templates.
Are you looking for some stunning jQuery slideshows? If your answer is yes then look no further; because here we are presenting 10 truly beautiful and stunning websites that showcase full screen jQuery slideshow. These websites show that you can also integrate jQuery slideshow in such a way that it can cover the whole screen while presenting the content of your website in a very nice and visually alluring manner.
Here is the complete list after the small jump. We hope that you will like this collection and find these websites useful for you. We just have compiled this collection for your inspiration only. Do let us know what you feel about this collection. Enjoy!
SIDEWAYS–jQuery Fullscreen Image Gallery
A simple, yet elegant fullscreen image gallery created with the jQuery library and CSS. The gallery features fullscreen images in various modes and custom scrollbars.
jQuery HTML5 Fullscreen Slideshow
This jQuery plugin lets you create fullscreen galleries where the slides are shown on the entire screen using the fullscreen APIs provided by Firefox 10+ and Chrome 15+ (and possibly Safari 5.1+).
Simple jQuery Fullscreen Image Gallery
A fullscreen image gallery made with jQuery and CSS. The gallery features fullscreen images in various modes and custom thumbnail scrolling script.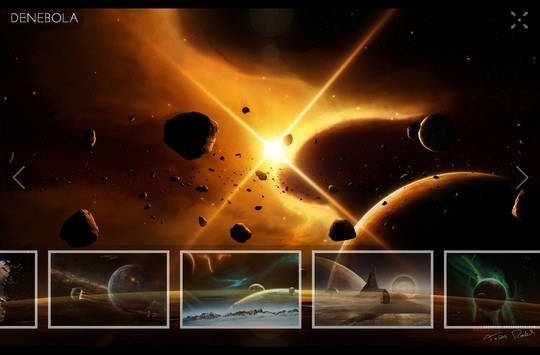 Supersized Fullscreen Slideshow
Supersized is a fullscreen background slideshow built using the jQuery library.
Advanced jQuery background image slideshow
Here you will learn how to create a beautiful advanced jQuery background image slideshow.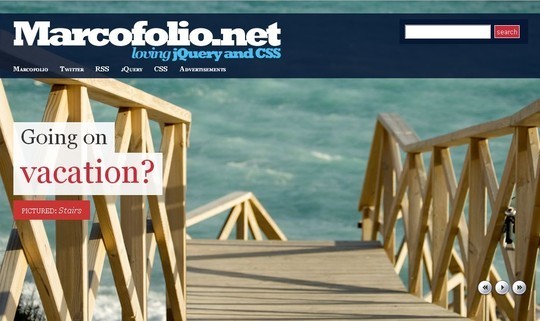 PhotoSwipe is a FREE HTML/CSS/JavaScript based image gallery specifically targeting mobile devices.
Fullscreen Video Slideshow With Bigvideo.JS
A tutorial about how to create a slideshow-like fullscreen video background using BigVideo.js, a jQuery plugin for big background video.
Animated Fullscreen Background Image Slideshow
Here With the help of some small HTML, nifty CSS and loads of jQuery, we're able to create an animated fullscreen background image slideshow.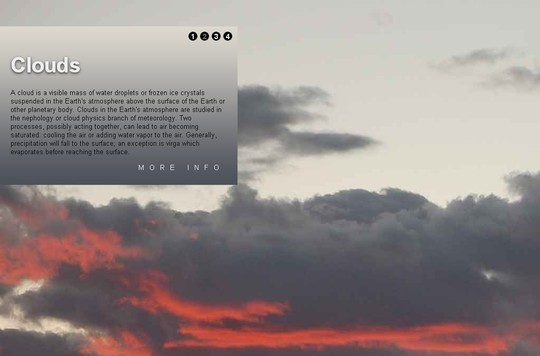 Fullscreen Slideshow With Html5 Audio And Jquery
In this tutorial we'll create a fullscreen photo slideshow to illustrate a New York picture series. We will add sounds with the HTML5 audio element in order to give life to the gallery and try to recreate the ambient of this vibrant city.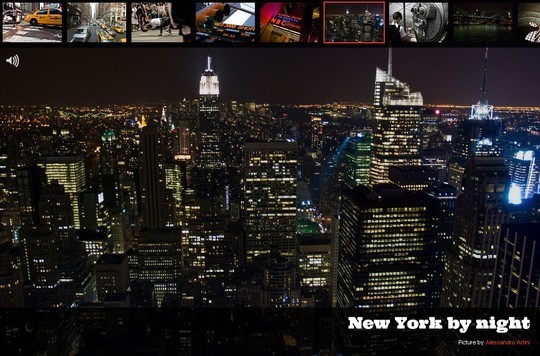 Full Screen Image Slideshow is a cool slideshow that uses jQuery and PHP to display large images from a directory automatically and using the entire browser window as its canvas! Thumbnails of every image is shown at the bottom of the slideshow for easy viewing on demand.
Another amazing and wonderful collection of jQuery and CSS3 for you is presented here. In this collection we are showcasing 40 jQuery and CSS3 loading animation and progress bar plugins and tutorial. One thing keep in your mind that CSS3 animations are not yet supported in old browsers so you have to try modern browsers if you want to see the live action of these outstanding plugins. With loaders and progress bars users know that something is still going on that's why loaders and progress bars are very essential for users.
With these loading animations and progress bars you can make your web application and websites more stunning and eye-catching. All these jQuery and CSS3 loading animation and progress bar also help you to enhance the performance of your websites or web application. This is the reason loaders and progress bars are very famous and trendy these days. Take a look and let me know what you think.
Animated Progress Bar in 4 Lines of jQuery
Beautiful CSS3 And jQuery progress Bar
Smooth Progress Bar Loading Effect
Animated Skills Diagram with Raphael
Creating & Styling Progress Bar With HTML5
Animated Progress Bars with CSS3
The Facebook loading animation
Flickr Style Loading Animation
CSS3 Loading Spinners Without Images
QueryLoader2 – Preload your images with ease
Automatic Page Load & Ajax Request Progress Bar
Google Like jQuery Slim Progress Bar Plugin
jQuery Ajax Loading Overlay with Loading Text
Buttons with Built-in Loading Indicators
Form Submit Buttons with Built-in Loading Indicators
Automatic Page Load & Ajax Request Progress Bar
Form Submit Buttons with Built-in Loading Indicators
Real Time Hints & Progress For Forms
jQuery Plugin For Detecting Image Have Been Loaded
Tiny jQuery Plugin For Animated Loading Spinners
Simple and Customizable jQuery Loading Animation Plugin