Widgets
Comment section is one of the most important parts of any blog, and improving the comment section of your blog both design wise and functionality wise will also pay you off. Improving the comment section becomes even more crucial if you are running a huge blog with many visitors and commentators. In this case, you need to improve the design, ease of use, features and even the security of comment section of your blog.
Here, we have listed down 40 top and very useful WordPress plugins that can improve your comment section. And it is once again our pleasure to share with you what we have gathered from all over the web so to help you with your masterpieces. Click through and feel free to download.
( Download )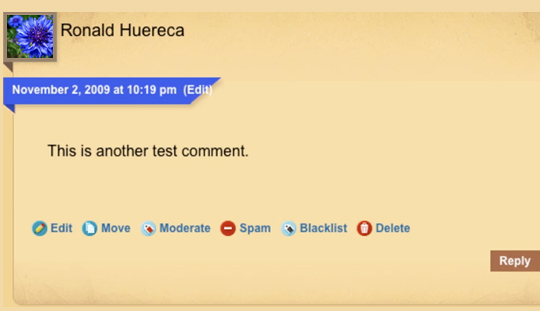 ( Download )
( Download )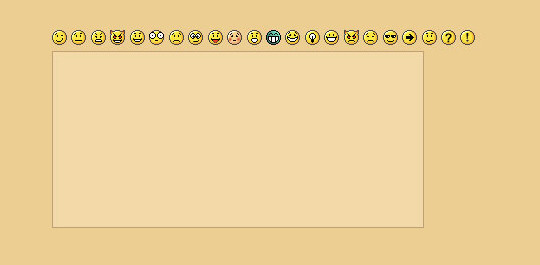 ( Download )
Kau-Boy's Comment Notification Plugin
( Download )
( Download )
( Download )
( Download )
( Download )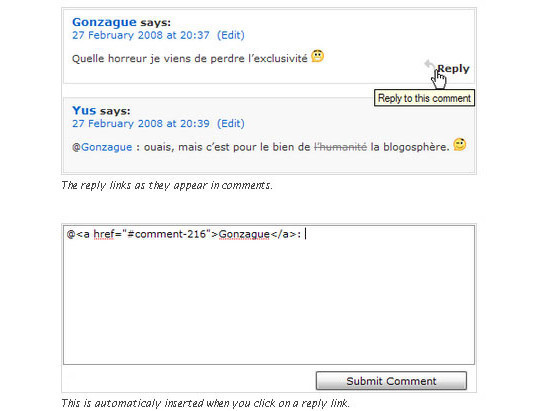 ( Download )
( Download )
( Download )
Comment Approved Notifier Plugin v2.0
( Download )
( Download )
( Download )
( Download )
( Download )
( Download )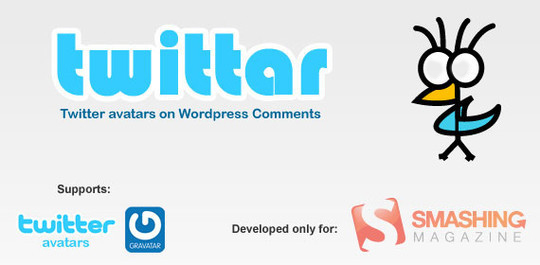 ( Download )
( Download )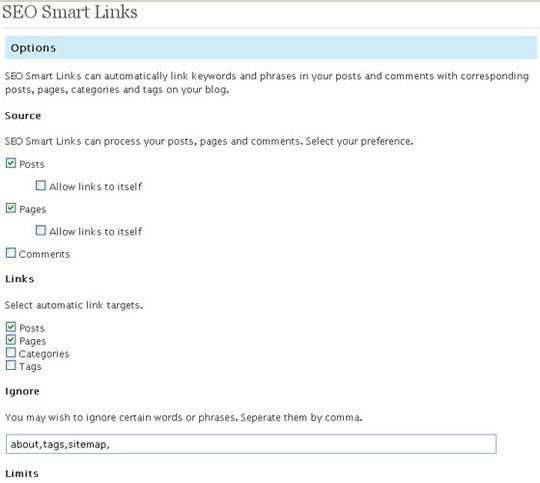 ( Download )
( Download )
( Download )
( Download )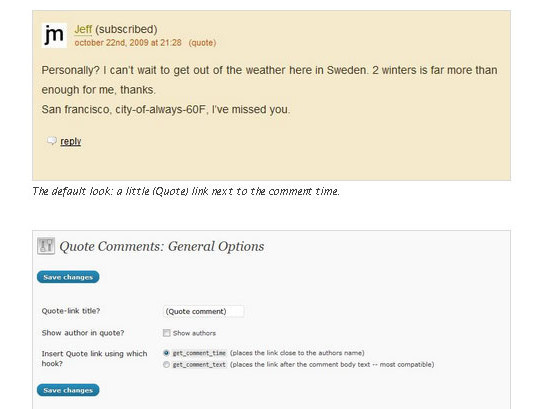 ( Download )
( Download )
Greg's Threaded Comment Numbering
( Download )
( Download )
( Download )
( Download )
Subscribe to Double-Opt-In Comments
( Download )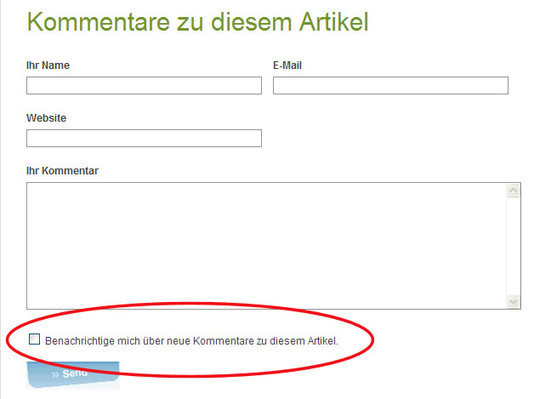 Comments Evolved for WordPress
( Download )
( Download )
( Download )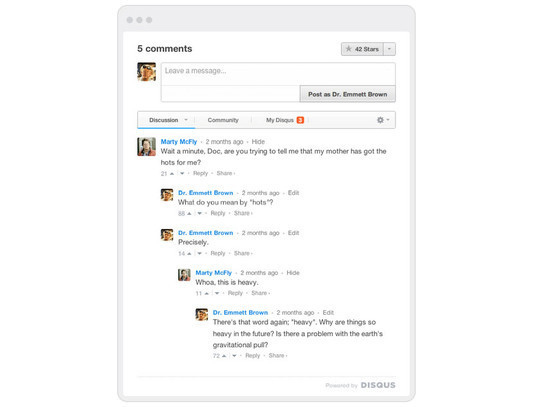 ( Download )
( Download )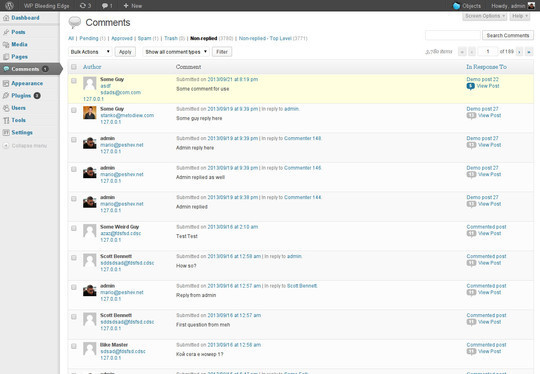 ( Download )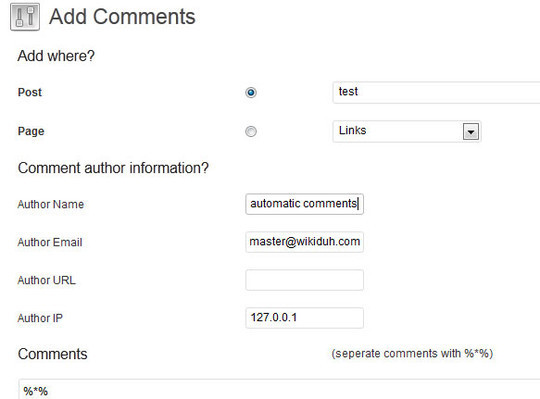 Social Sharing, Social Commenting and more!
( Download )
( Download )
( Download )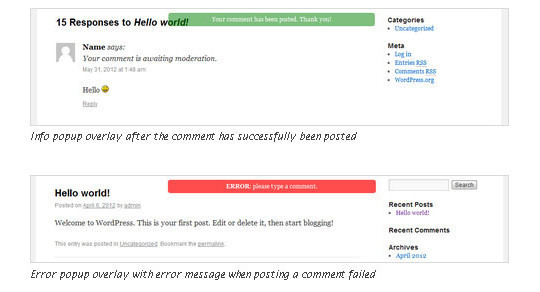 ( Download )
( Download )
( Download )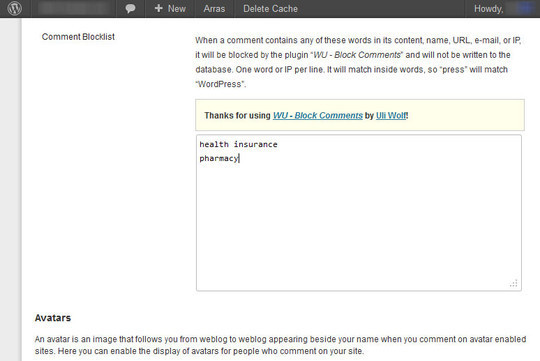 Today, we are showcasing 12 best social sharing plugins for the WordPress. If you are a blogger then WordPress is the best option for you and if you want more traffic on your blog then you should use social media sites. By using different social media websites, you can share your content with millions of users and thereby can get huge traffic on your blog. Your online earning can also be increased by using social media sites.
We hope this list would be of great assistance for the bloggers or writers. Enjoy this amazing collection everyone and feel free to share your opinions and comments with us via comment section below.
AddThis Share Buttons help drive traffic to your site by helping visitors share, bookmark and email your content to over 330 services.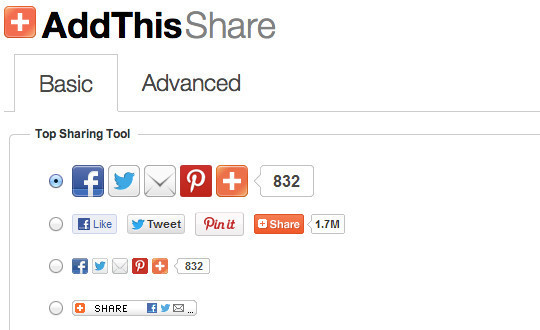 Share Buttons and Social Analytics
Social Charge your Content with ShareThis – features Social Analytics, CopyNShare, Open Graph Sharing, and the Hovering Bar!
Adds an attractive social bookmarking menu and related content widget to your posts, pages, index, or any combination of the three.
Easy 2 Use Plugin 2 Show SocialMedia Icons That Floats,Can Configure Social Icon Design,Order & Size at Plugin Settings, Suport Widget & Short.
Automatically publishes your new blog content to Social Networks. Auto-updates Twitter,Facebook,Linkedin,Tumblr,Diigo,Delicious.
Po.st boosts social sharing, provides detailed analytics and monetizes the sharing that is already happening on your site.
Super lightweight, simple, nice, modern looking and effective social sharing and following buttons and icons on your site without the extra burden.
Allow your visitors to comment and login with social networks like Twitter, Facebook, Paypal, LinkedIn, LiveJournal, OpenID, VKontakte, Google, Yahoo.
Let your users share via their accounts on popular social networks such as Facebook, Google, Twitter, LinkedIn, Vkontakte and over 80 more!
Share buttons for WordPress including AddToAny's universal sharing button, Facebook, Twitter, Google+, Pinterest, StumbleUpon and many more.
Adds links to all of your social media and sharing site profiles. Tons of icons come in 3 sizes, 4 icon styles, and 4 animations.
Slick social share buttons adds facebook, twitter, google +1, linkedin, digg, delicious, reddit, stumbleupon, buffer and pinterest pin it social media.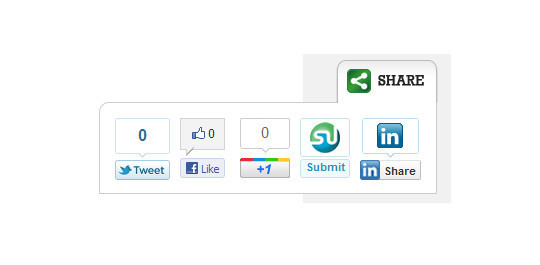 In this round up, we are presenting a wonderful compilation of 40 most useful WordPress email newsletter plugins for you. Adding newsletter widget to your website is one of the best plugins that you can include on your website. Such widgets allow you to connect with a particular consumer base on a regular level. Companies always find it a plus point to maintain a regular contact with their clients via bulk emails.
Therefore, we though compiling email newsletter widgets would be worth watching. So here we go. Below is the list of all 40 useful email newsletter plugins that you can include in your WordPress website. To wrap it up, they are all free to download, so dig in. come , take a peek, and choose your pick.
YITH Newsletter Popup gives you the ability to have a floating popup with a newsletter form in any theme. It also supports WooCommerce products.
Gather subscribers, manage them in separate newsletters, send follow-up emails, send broadcasts, send blog post deliveries all in one plugin.
Ultimate newsletter plugin. Works with 3rd-party newsletter services like Aweber and YMLP. includes sign-up checkboxes, widget forms and form shortcode.
ALO EasyMail Newsletter is a plugin for WordPress that allows to write and send newsletters, and to gather and manage the subscribers. It supports internationalization and multilanguage.
Easily create, send, manage and track your newsletters and emails right from WordPress.
Jamie's WP Arrow Newsletter Subscriber
A Widget to add an Arrow newsletter subscription form.
Constant Contact Signup Form is a WordPress plugin for Constant Contact emailers.
Easy form integrated with MailChimp lists. Signup tabs, form templates, analytics and tracking tools. MailChimp Form is maintained by ContactUs.com
Full plugin management and sending newsletter.The plugin also sending links your new articles and new pages to your subscribers.
Sitewide Newsletters is a WordPress MU plugin that allows site administrators to send an email message to all users.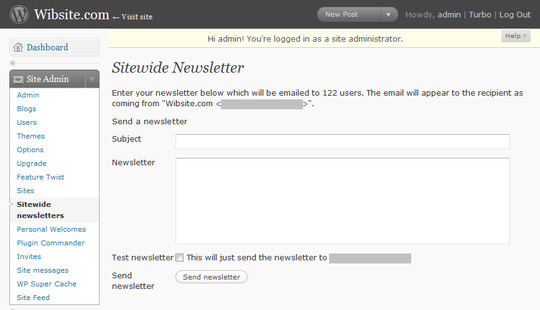 Powerful, easy to use, and easy to customize subscription and newsletter plugin
This plugin is a simple newsletter plugin. It can show opt-in form, save opt-in email and name, and send emails to your opt-in list. It also have import and export email data ability.
The WordPress mailing platform
Add a real newsletter to your blog. In seconds. For free. With unlimited emails and subscribers.
The MailChimp plugin allows you to quickly and easily add a signup form for your MailChimp list.
Sometimes you need a easy way to send mails. Who Registered, Commented, Subscribed to your blogs. now it's as easy as installing this plug-in.
Send newsletters, post notifications or autoresponders from WordPress easily, and beautifully.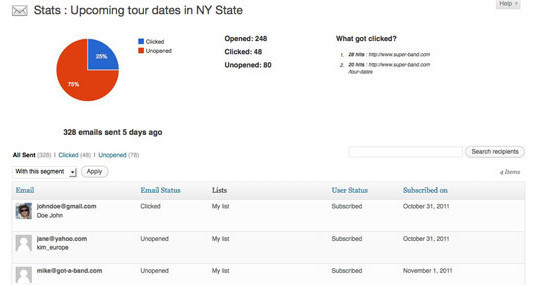 Knews Multilingual Newsletters
Finally, newsletters are multilingual, quick and professional: Create and send automated newsletters or through his WYSIWYG editor.
Easy Automatic Newsletter Lite
Collect your blog posts for the past month and send them out at the top of a new month to subscribers. All automatically.
Create and send html, plain text or multipart email newsletters to your subscribers.
Add an email newsletter subscribe/signup form onto your site in seconds. Create, send and track email newsletters without leaving WordPress!
Integrate full featured newsletter tool
The Multi Post Newsletter is a simple plugin, which provides to link several posts to a newsletter. This procedure is similar to the categories. Within the flexible configuration and templating, you're able to set the newsletters appearance to your requirement.
Custom Template Generator for Newsletter.
El plugin de EnvialoSimple te permitirá crear y enviar Newsletters de calidad profesional, en minutos y directamente desde tu WordPress.
Add a registration form on Front-office a newsletter adminer on BackOffice : * manage skins * address book * archives * answers * tracking
Upload and manage pdfs of minutes, agendas and newsletters for your organization.
Easily integrate email marketing with the Contact Form 7 plugin. When users contact you, they get added to your newsletter!
Campayn email newsletter sign-up
The Campayn plugin makes it easy to add subscribe forms for your Campayn lists, or subscribe your commenters to a list.
This plugin allows you to send a simple HTML newsletter to all of your users within WordPress.
Customizable autosended (wp-cron) newsletters for each user, using PHP directly on the newsletter (thought to use user_meta).
BFT Autoresponder and Newsletter
This plugin allows scheduling of automated autoresponder messages, instant newsletters, and managing a mailing list.
VerticalResponse Newsletter Widget
Add a VerticalResponse signup form to your sidebar. Lots of configuration options. Now with custom colors and shortcode support!
Fast Secure Contact Form Newsletter
Easily add your Fast Secure Contact Form submissions to Constant Contact email marketing lists.
Easily add a newsletter subscription form to your site and start collecting email addresses to use with MailChimp, Constant contact or other third-party bulk-mailer program! Complete with email management admin panel.
Add a ShortBurst newsletter sign up widget to your WordPress website or blog.
Sendit is a friendly and easy newsletter and mailing lists plugin for WordPress, born to make newsletter delivery management a great experience.
Allows you to create a custom newsletter box for your MailWizz EMA application.
MailUp newsletter sign-up form
Easily add a newsletter sign-up form to your Web site or blog, then run email marketing and SMS campaigns with MailUp.
This plugin allows you to easily create newsletters from your posts and optionally send them via MailChimp.
WangGuard – Wysija Newsletter Connector is a plugin for connect WangGuard plugin with Wysija Newsletter.
Blog administrators often find it difficult to handle their blog and this is the reason why different plugins are here. This time, we are presenting a list of 40 useful and most powerful WordPress plugins for blog administrators. These plugins will make your job easier for you and help you in organizing your blog more efficiently and manage your time as well.
We hope that this collection proves to be the best and you will get what you need to manage and run your blog more effectively. We hope you like this collection. Full list after jump. Enjoy!
( Download )
Lets you edit the WordPress admin menu. You can re-order, hide or rename menus, add custom menus and more.
( Download )
The very best way of putting ads on your website. As many as you want… Make making money easy!
( Download )
Adds AJAX-driven options to some admin management pages with CMS-known functions without having to open the edit screens.
( Download )
Get control of the WordPress wysiwyg visual editor and add some functionality with more buttons and custom TinyMCE plugins.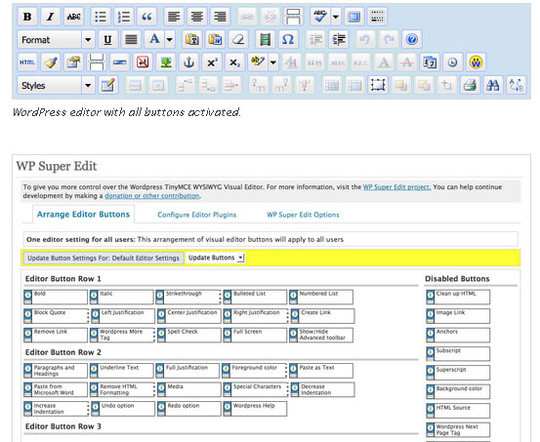 ( Download )
Add smooth ajax login/registration effects and choose where users get redirected upon log in/out. Supports SSL, MultiSite, and BuddyPress.
( Download )
WP Admin Bar is an indispensable WordPress plugin which displays links to the Administration Panel at the top of a blog's page – but only for users who are logged in and have permission to view the given functions.
( Download )
The Custom Admin Branding Plugin allows you to brand and customize the WordPress administration area for clients or for personal use.
( Download )
Shows DataBase size in admin board.
( Download )
PlugInstaller is a WordPress plugin-management plugin that eliminates the need to download a plugin archive, upload it to your FTP server and unpack it manually.
( Download )
Adds the necessary JavaScript code to enable Google Analytics. Includes widgets for Analytics data display.
( Download )
Simple Tags is the successor of Simple Tagging Plugin This is THE perfect tool to manage perfectly your WP terms for any taxonomy. It was written with this philosophy : best performances, more secured and brings a lot of new functions
( Download )
Adminimize is a WordPress plugin that lets you hide 'unnecessary' items from the WordPress backend and many many more.
( Download )
Automatically start monitoring your sites uptime and check for hacks/malware from multiple Verelo global locations on a 5 minute rotational schedule.
( Download )
This simple WordPress plugin allows users to add quick menu items to the WordPress sidebar. It's designed to help web masters have easy access to external pages such as Analytics and shopping carts in their WordPress admin panel.
( Download )
Add a Notepad to your admin panel so that you can view or edit note at anywhere.
Admin Management Xtended Plugin
( Download )
WordPress as a CMS, it's important to be able to manage contents easily and quickly.
( Download )
This plugin will allow you to upload an image file of your choosing to be converted to a favicon for your WordPress site.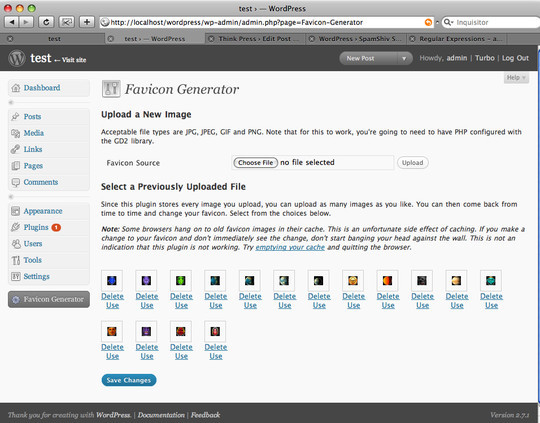 ( Download )
Keeps track of all your blog articles and post ideas using the following fields: * Working title * Tags * Source links * Description * Priority.
( Download )
To get started with Jetpack, download and install the plugin. Once you've installed Jetpack you'll get access to all the delightful features below.
( Download )
Scans your WordPress installation for security vulnerabilities.
( Download )
The No.1 content separator, content manager, content excluder, sidebar widget manager plugin to enable CMS like functionality.
( Download )
Admin Drop Down Menu.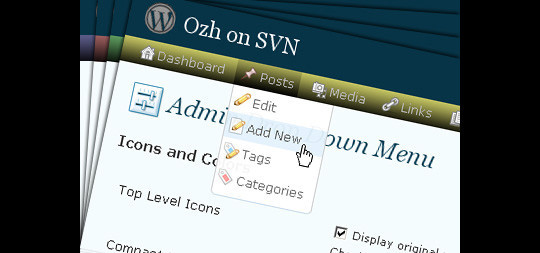 ( Download )
Adds a splash page to your site that lets visitors know your site is down for maintenance. Full access to the back- & front-end is optional.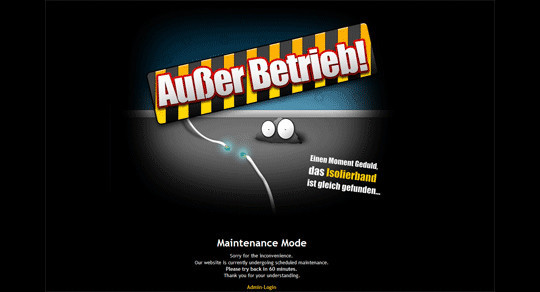 ( Download )
WordPress database backup creates backups of your core WordPress tables as well as other tables of your choice in the same database.
( Download )
Easy Web Performance Optimization (WPO) using caching: browser, page, object, database, minify and content delivery network support.
( Download )
All in One SEO Pack is a WordPress SEO plugin to automatically optimize your WordPress blog for Search Engines such as Google.
( Download )
Js Style SpotMilk Admin is base on SpotMilk Admin,with a few cosmetic change, Js Style SpotMilk Admin updated, make some change on the css and added the Spotmilk Admin Drop down Menus support. Spot milk Admin Drop Menus plug-in is a very convenient and pretty tool , it can help you save many space if you use many plug-in.
( Download )
Fluency Admin gives the standard WordPress admin a little lift and adds a handful of handy features to make /wp-admin an even better place to be.
( Download )
The Class Blogs plugin is meant to simplify the process of blogging as a class. It accomplishes this by making it easier to find, organize and analyze the work created by your students.
( Download )
Track one or multiple authors' blog posting frequency and email-notifies these authors if they haven't posted within a set timeframe.
Hit Sniffer Live Blog Analytics
( Download )
Hit Sniffer is a powerful real time website visitor activity tracker. It will monitor your website visitors actions live and in real time.
( Download )
This plugin allows visitors to follow changes or comments on a particular posts for your WordPress site.
( Download )
FireStats is a web statistics system.
Post video players & slideshow albums
( Download )
Post your videos, photo galleries/flash slideshows, music and playlists easily and in seconds.
( Download )
This is a simple plugin which allows you to hide quick links on the top of your admin panel. this plugin will be usefull from the wordpress version 3.3. these quick links are shown on a screeshot in screenshots section.
( Download )
A very fast caching engine for WordPress that produces static html files.
( Download )
Easily upload your favicon and convert regular images to favicons.
( Download )
The easiest way to add a Favicon to your site.
( Download )
This plugin will check your posts, comments and other content for broken links and missing images, and notify you if any are found.
( Download )
This plugin enables admin users of WordPress to assign a different Style Sheets per page from the themes directory.
If you want to block some websites that you do not want your children to access then use these Parental control plugins for the Google Chrome. The meaning of Parental control is "to have a control on the web content that you would like to see or hide". With this Parental control you can easily hide or block your unwanted contents on web. In the twenty first century you can easily access almost everything through internet at anywhere. So these parental control plugins will help you in this case.
In this post, we are presenting 10 free and amazing parental control plugins for the Google Chrome and Firefox. All these Parental control plugins will provide you the full control on the web content. Have a look at these Parental control plugins and download your favorite one which suite your requirement.
Parental Control App is a Free extension that enables safe browsing on the web. PC app makes sure your children practice safe browsing.
The tinyFilter extension is a tiny Web content filtering tool. As any other content filter, it uses predefined rules to filter a variety of Web sites. Additionally, tinyFilter provides a profanity filter to mask words that may be offensive to the user.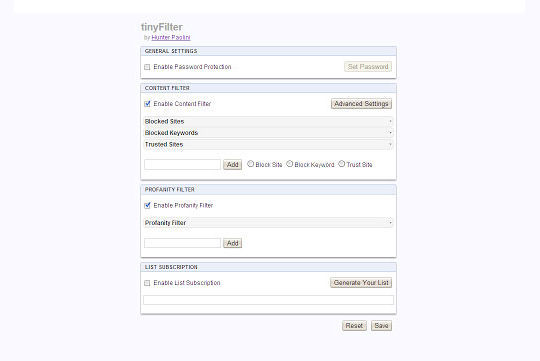 Nanny for Google Chrome allows you to be more productive and less distracted by blocking sites.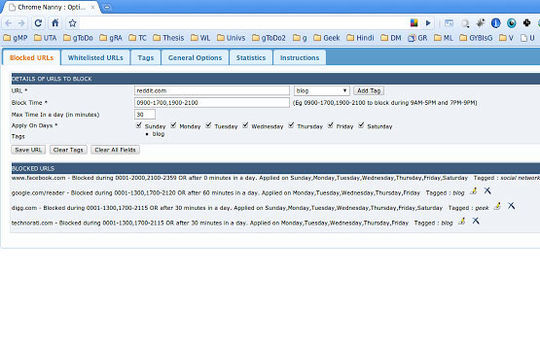 Cloudacl WebFilter is cloud based content filtering application which monitoring several million websites and billion of web pages to keep you family especially your kids have a safer internet surfing environment.
Website Blocker is useful when you want to concentrate on work.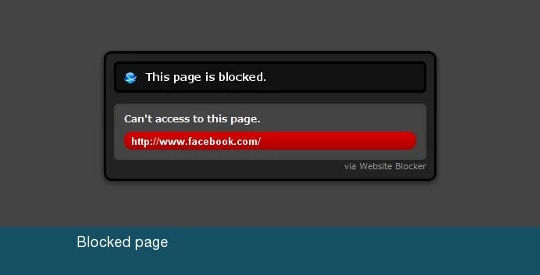 Web Filter and Parental Control application. Protects your employees, students and family from inappropriate content.
BlockSite is an extension, which automagically blocks websites of your choice. Additionally, this extension will disable all hyperlinks to these websites, by just displaying the link text without the clicking functionality.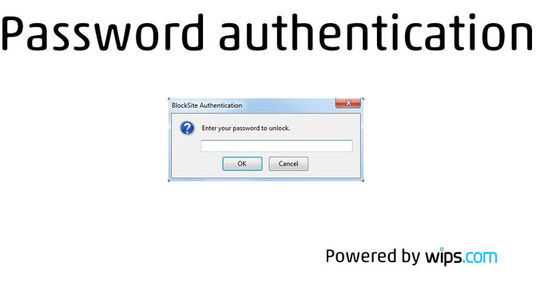 FoxFilter is a personal content filter that helps block pornographic and other inappropriate content. All filtering features are free! Premium features available with small support fee.
Cloudacl WebFilter is cloud based porn content filtering application monitoring millions web sites and billion of web pages to keep you family especially your kids away from sex, nudity and adult content.
LeechBlock is a simple productivity tool designed to block those time-wasting sites that can suck the life out of your working day. All you need to do is specify which sites to block and when to block them.
This post presents 14 must to have Magento extensions. Magento is a platform for creating and running online stores of different types, and with more than 1,25,000 online stores it has become the world's leader platform in setting up and running online stores. Although, Magento offers all the possible features to its users but sometimes everything cannot be worked out; and this is where extensions come into play.
You may find number of Magento extensions on the web but in this post, we are sharing 14 must to have Magento extensions that cannot be ignored. So, have a look at this collection and make use of these Magento extensions to make Magento even more better eCommerce plateform.
Speed up your store by combining, compressing and caching Javascript and CSS files.
Facebook Connect Social Shopping
Facebook Connect Social Shopping (FCSS) provides your site visitors the ability to connect with their Facebook friends without leaving your ecommerce store.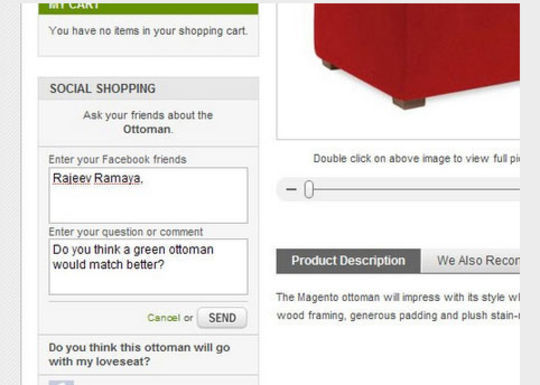 Group your product by brand (manufacturer) attribute. It is absolutely free.
Let your customers recommend your products using Twitter.
Vertical Navigation with CSS Classes
Vertical Category Navigation with subcategories, fine css classes and backend configuration.
Facebook Connect and Like Free
Connect your Magento store to Facebook and benefit from Login and Like features.
Fooman Same Order Invoice Number
Use the Magento order number as the related invoice, shipment and credit memo number.
Certified module to integrate Magento and Varnish that makes your eCommerce site fly.
Allows customer to specify optional comment during order placing.
Think we are kidding about this extension being free? We're not; our one step checkout system for Magento is now completely free! This is our way of thanking the Magento community for all of your support and love towards IWD's goal of making eCommerce simply fun.
This extension enables you to host category and product images on a CDN (or any separate server) with ease.
The original custom shipping rates extension for Magento.
eBay-Magento Integration – Order Import and Stock Level
The M2E Pro integrates Magento into eBay and Amazon, Rakuten platforms. EE & CE only at the moment.
Custom address fields requirements
This extension allows you to change more show options (don't show, optional, required) of the customer address fields.
Here we have compiled a list of 9 best time zone converters for your desktops and mobiles as well. With these time zone converters, you can easily stay connected with your internet contacts at their local times and can also watch live shows, matches and other events on your PC. All of this because you know at what time your show starts locally.
Sometimes, time difference can be a big headache especially if you have a meeting or discussion with someone with totally different time zone like GMT, PST, and PDT and so on. With these time zone converters that you can use on your mobiles and on your PC, you can easily manage your global appointment and also these time zone converters help you identify the time before you make a call to someone with different time zone.
Effortlessly convert between multiple time zones, plan and schedule conference calls, online webinars and international meetings.
World Time Zone Map and Converter.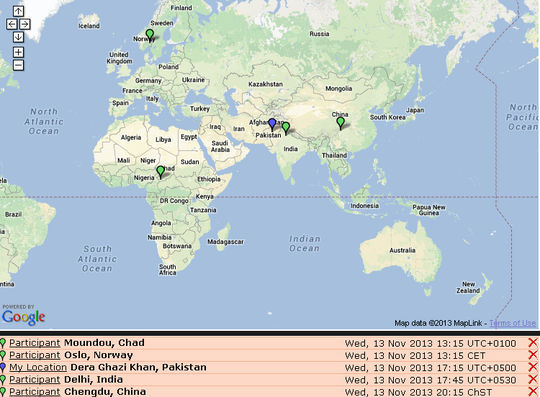 This app can convert time from any timezone into your local time.
TimePal is a great aid to keep around when you just aren't sure about the time.
Hours Keeper is a well designed application that you can use to easily track your hours worked and calculate your earnings.
Simply Convert Date & Time from one Time Zone to Other Time Zone.Supports several time zones around the world.One Screen Application makes it very easy to use.Choose your Date and time and select the Source and destination Time Zones and simply click to convert, it will show you the converted time for the destination time zone.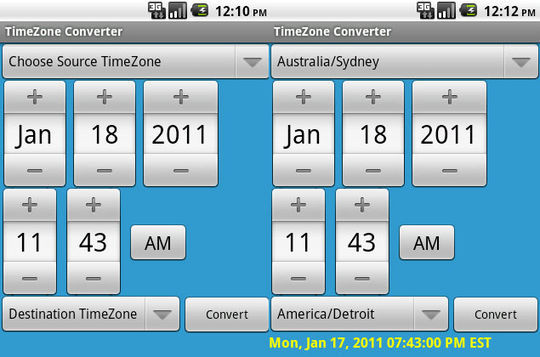 Looks for the local location of the user to compare with other time zones.
Converts a date/time from one time-zone to another. This application is great for scheduling international trips as well as convenient times for overseas conference calls, webinars and phonecalls to friends and relatives.
Time Zone Converter By TheTimeNow
Use our Time Zone Converter to find the time difference between two cities or two time zones around the world.
In this session, we are presenting 10 amazing word cloud generators for you. Word cloud can be defined as a graphical representation of word frequency, whereas word cloud generators simply are the tools to map data, such as words and tags in a visual and engaging way. These generators come with different features that include different fonts, shapes, layouts and editing capabilities.
Without any further ado, here we are presenting a fine collection of 10 amazing and useful word cloud generators for you. Leave us a comment and let us know what you think of the proliferation of design inspiration in general on the web. Your comments are always more than welcome. Let us have a look. Enjoy!
An attractive arrangement of randomly positioned words, where the most important words are bigger than the others.
VocabGrabber analyzes any text you're interested in, generating lists of the most useful vocabulary words and showing you how those words are used in context. Just copy text from a document and paste it into the box, and then click on the "Grab Vocabulary!" button. VocabGrabber will automatically create a list of vocabulary from your text, which you can then sort, filter, and save.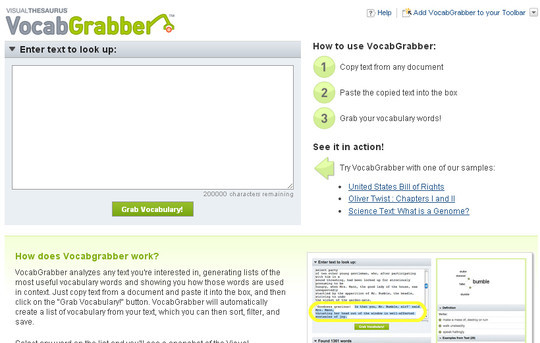 Write a comment or poem in the shape of hearts or other symbols. Send a greeting or post to Facebook or your blog.
Wordle is a toy for generating "word clouds" from text that you provide. The clouds give greater prominence to words that appear more frequently in the source text. You can tweak your clouds with different fonts, layouts, and color schemes. The images you create with Wordle are yours to use however you like. You can print them out, or save them to the Wordle gallery to share with your friends.
Tagxedo turns words – famous speeches, news articles, slogans and themes, even your love letters — into a visually stunning word cloud, words individually sized appropriately to highlight the frequencies of occurrence within the body of text.
Tagul is a web service that allows you to create gorgeous word clouds. Tagul store offers you postcards, mugs, t-shirts, and more stuff with word clouds art.
Create your own tag cloud from any text to visualize word frequency.
Paste your text into the box. Press 'Sift' to visualize.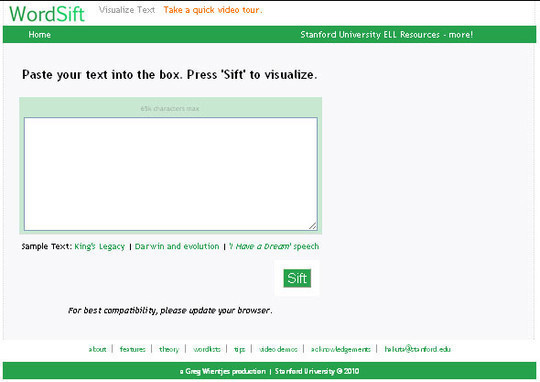 A Word Cloud is a visual representation of some text as a bunch of words based on a weight associated to each word. Typically, the frequency (keyword density) of the words in the page is used as the weight even though some other metric might be used. ToCloud is an online free word cloud generator that uses word frequency as the weight. Hence, the generated word cloud of a page gives a quick understanding of how the page is optimized for certain words.
A word cloud is a graphical representation of word frequency. Type or paste text into the box below and press the arrow button to view the word cloud generated. The appearance of a word cloud can be altered using the graphical buttons above the cloud. It is also easy to save and/or print the cloud by simply pressing a button.
In this post, we have collected 11 free tools that will let you annotate you PDF document. Many people use PDF files and read documents in PDF format, and even when they do not use PDF regularly, they often come across such files once or twice in their lives. Many PDF readers are there but none of them offer any option to annotate your document. Therefore, we have compiled this post.
In this post, you will find some free resources to annotate your PDF documents. With these tools, you can add text notes, bookmark a section, highlight or underline text very easily. We hope that you will like this collection and find them useful.
The UPAD app takes notes to another level. Your notes become more striking than a printed page. And you'll be completely intrigued.
Pdf Review is an annotation tool for pdf that has an ordered list containing the feedback and notes without obfuscating the original pdf. It supports the full review workflow. Reviewers can easily add feedback with a single tap and send an organized report to the author.
Adobe® Reader® is the free, trusted leader for reliably viewing and interacting with PDF documents across platforms and devices.
DocAS lets you take note, sketch your ideas, annotate PDFs, convert other document format to PDF, do presentation, read documents, record your meetings and classes, and share your notes/documents on your iPad, All-in-One.
AnnotDoc Lite, viewing MS Office doc and PDF with annotations
AnnotDoc is the ONLY iPad app that supports annotation on MS Word and MS PowerPoint! In addition, it supports annotation on PDF as well. Reached Top 1 in some App Stores!
PDF Max is the 5-star rated, full-featured PDF app used & trusted by millions of iPhone/iPad users world-wide. It designed for those people who're looking for a full-featured PDF annotating, form-filling & note-taking app.
This app is simply excellent! Functionalities are very well designed and usability is very good and simple. It is extremely useful for classes and study.
Mendeley is academic software that indexes and organizes all of your PDF documents and research papers into your own personal digital library. It gathers document details from your PDFs allowing you to effortlessly search, organize and cite.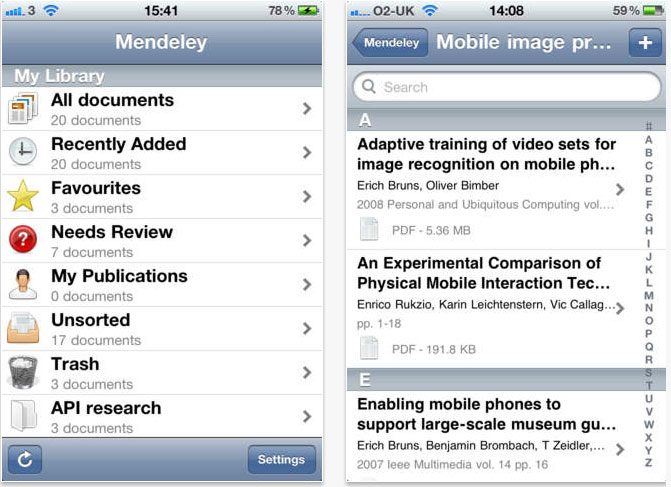 GoodNotes lets you take handwritten notes, sketch diagrams, mark-up PDFs and organize them on a beautiful bookshelf. Turn pages with a swipe, highlight or add notes to any page, and share your notes with anyone. GoodNotes will automatically save your notes and has full backup function to prevent data loss.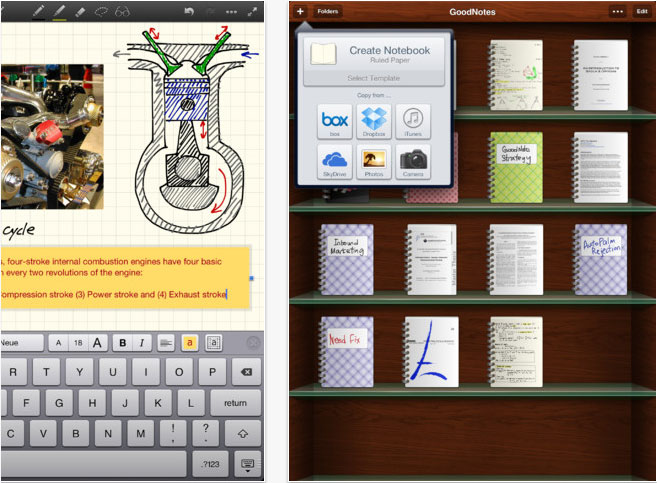 SignNow – Sign and Fill PDF & Word Documents
Need to sign a document? Need to get someone's signature on a document? SignNow makes it easy to do both for free, and forget about printing, scanning, or faxing.
DocuSign Ink – Sign PDF & Documents
Sign documents and get signatures quickly and easily from your iPad or iPhone. A must-have app that will save you time and eliminate the need to print, fax or mail documents and forms for signature.
Twitter is one of the most powerful social media platforms that millions of users are using on a daily basis. With an extensive growth of social media networks, it has become one of the crucial steps in the marketing strategy of any business whether it is online or offline. By integrating Twitter into other marketing avenue, any company can easily increase its revenue. But, using Twitter for marketing your website and its good or services can be time consuming and tedious. In order to reduce this exponentially tedious task, one can take help of plugins which are designed to save your time and energy.
In this collection, we are showcasing a wide collection of 40 truly amazing and useful WordPress Twitter plugins which will help you in reducing the amount of work that you would do to integrate Twitter to your website. Enjoy!
One click registration & login plugin for Twitter? Easy installation? Is it totally free and comes with support? Yeah!
Track Twitter search results, a Twitter hashtag, or a Twitter profile using sidebar widgets.
Allows your site visitors to follow your twitter account with one click, without leaving your sitet.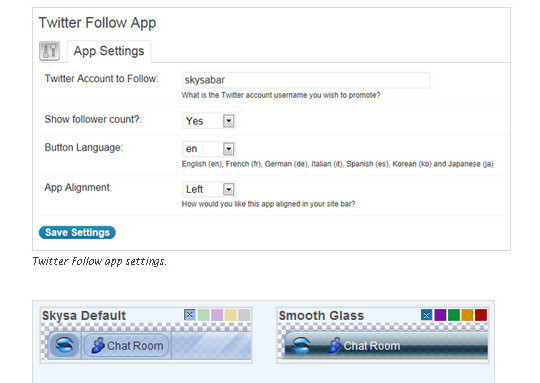 Allows your site visitors to follow your twitter account with one click, without leaving your sitet.
HL Twitter stores tweets from multiple accounts and displays them via widget, archives and shortcodes as well as auto-tweeting new posts.
A widget that properly handles twitter feeds, including parsing @username, #hashtags, and URLs into links.
Twitter Tools is a plugin that creates a complete integration between your WordPress blog and your Twitter account.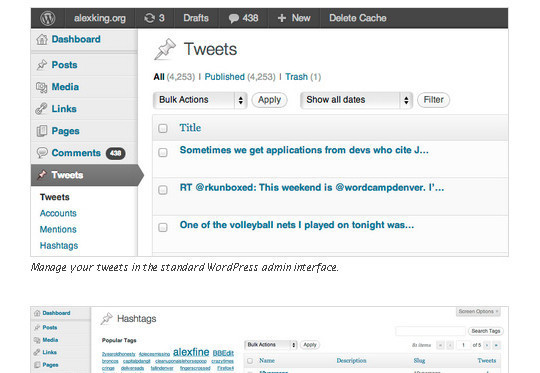 A plugin meant to simplify Twitter cards integration on WordPress. But this is more than just adding markup. You can customize your Twitter card.
Rotating Tweets (Twitter widget and shortcode)
Twitter widget and shortcode to show your latest tweets one at a time an animated rotation.
Add a Twitter "Follow" button to your WordPress website.
Really Simple Twitter Feed Widget
Shows the latest tweets from a Twitter account in a sidebar widget. Twitter API 1.1 ready.
The Best Way to Add Twitter Cards Metadata in WordPress Site. Enable Summary and Photo Cards Easily, With Control.
Ultimate twitter profile widget
Ultimate twitter profile widget. Plugin shows your tweets on Page/Post/Widget area.
WordPress Dashboard Twitter represents a Dashboard Widget for WordPress, that turns your Dashboard into a Twitter Client.
Add Twitter Card markup to individual posts. Supports summary, photo, and player types.
Twitter Like Box – Like facebook box but for twitter
Display your Twitter followers anywhere in the site or use the widget to display it on the sidebar.Like Faebook's Like Box show your followers and a button to follow you. Also you can display people YOU follow instead of followers by simple changing settings on the widget. Colors are also editable in the admin settings page.
Is a plugin that creates a complete integration between your WordPress blog and your Twitter account including ShareThis Buttons and Goodies Widgets.
Hupso Share Buttons for Twitter, Facebook & Google+
Help visitors share your posts on popular social networks: Twitter, Facebook, Google Plus, Linkedin, Pinterest, StumbleUpon, Digg, Reddit and others.
WordPress Twitter Bootstrap CSS
WordPress Twitter Bootstrap CSS lets you include the latest Twitter Bootstrap CSS and Javascript libraries in your WordPress site.
The Twitter Media Endpoint plugin allows you to turn your WordPress install in to a Twitpic/YFrog like service for your mobile device.
Create Your Own Custom Twitter Application and Publish to Your Twitter account 'Via Your Custom Twitter Application'.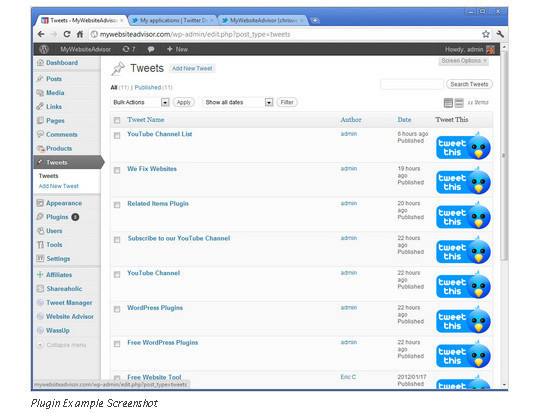 Add a widget to your sidebar to show your latest tweets.
A Widget to show your latest tweets. Use the oEmbed methode and some cache. It is simple, elegant and it works. This plugin uses the Twitter API version 1.1. You have to authentify yourself ! Visit the option page "Plugins->Widget Embed Latest Tweet" to do so.
Auto-posts a Twitter update when you update your WordPress blog or blogroll, with your chosen URL shortening service.
Provides a twitter badge widget that you can place on your wordpress site to display tweets from a specific twitter user.
A widget that properly handles twitter feeds, including parsing @username, #hashtags, and URLs into links.
Creates a new and simple to use widget that outputs the awesome Twitter Embedded Timeline.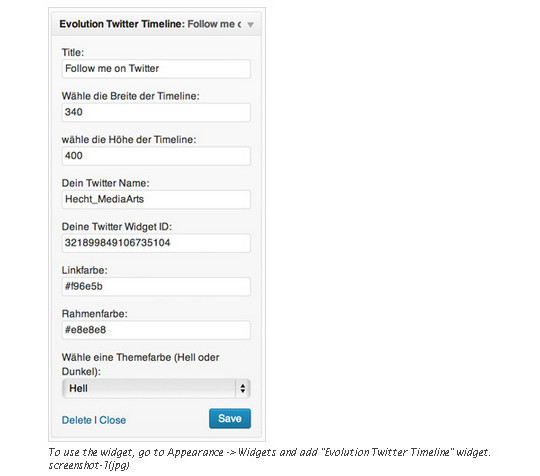 This is a simple widget that shows your recent tweets. It also supports caching, so you won't exceed the API call limit.
Twitter Feed Widget will display your tweets using ajax and jquery. It shows one tweet at a time and loops through an specified number of tweets and time interval. IMPORTANT the twitter feed currently only works with non-private(public) twitter accounts.
Add live chat to your blog or website quick and easy with Casengo, so you can handle enquiries via email and live chat directly from your website. Casengo helps you to respond to customers faster than ever and improve their satisfaction with a groovy mixture of real-time chat and email.
The Twitter Feed plugin makes including and linking to tweets on multiple Twitter accounts simple and flexible.
Integrate TwitterCounter.com badges on your blog to display the number of followers you have on Twitter.
Twitter Widget displays your tweets on your sidebar. There's lots of switches to tuen on/off what you want to display.
The WordPress implementation of the official Twitter Tweet Button.
Twitter Comments system. Automatically retrieve Twitter Replies and/or Twitter Retweets to your Blog's Posts using WP built-in comment system.
Twitter Tools is a plugin that creates a complete integration between your WordPress blog and your Twitter account.
This plugin will add an extra field to your comment form so a user can add their Twitter username. A user configured 'follow me' link is then displayed along with their details on all their comments.
Evergreen Post Tweeter enables you to automatically tweet out links to old posts based upon a tag or tags.
A simple code which adds a widget on admin panel with updates from the Status API.
This is the best twitter sidebar plugin widget you will find for WordPress. It easy to use, easy to install and has all the features you needs to show your twitter profile, feeds off.