Web Services
No doubt in that, that WordPress is the most famous and popular platform for blogging that has been used by millions of bloggers all over the world. But sometime it just does not meet with some of your specific needs and you find yourself helpless as there is no other good option to go for. Therefore, we present 8 best alternatives to WordPress as a blogging platform. These are the 8 solutions that will help you get your own advanced blogging solution.
The list below is based on the 8 CMS's (Content Management Systems) that offers loads of options as well as features however it's essential that you weigh pro's and con's before making any decision. Check this out and get to pick one!
Tumblr lets you effortlessly share anything. Post text, photos, quotes, links, music, and videos, from your browser, phone, desktop, email, or wherever you happen to be. You can customize everything, from colors, to your theme's HTML.
Drupal is an open source content management platform powering millions of websites and applications. It's built, used, and supported by an active and diverse community of people around the world.
Joomla is one of the world' s most popular open source CMS (content management system). With millions of websites running on Joomla, the software is used by individuals, small & medium-sized businesses, and large organizations worldwide to easily create & build a variety of websites & web-enabled applications.
Blogger is a blog-publishing service that allows private or multi-user blogs with time-stamped entries. It was created by Pyra Labs, which was bought by Google in 2003. Generally, the blogs are hosted by Google at a subdomain of blogspot.com.
Serendipity is a PHP-powered weblog application which gives the user an easy way to maintain an online diary, weblog or even a complete homepage. While the default package is designed for the casual blogger, Serendipity offers a flexible, expandable and easy-to-use framework with the power for professional applications.
A powerful free blog/CMS engine you can install on your own website. b2evolution is an advanced weblog tool, i-e software allowing you to run your own blogs, newsfeeds or even photo streams.
CushyCMS is a fast, simple and free content management system that aims to make life easier for web designers by simplifying content management.
Croogo is a free and open source content management system, built on top of CakePHP framework.
Website testing and validation are the must to conduct processes before making any website live. By Validation, we mean the process of checking out the website data against a standard or requirement. It has become extremely important to verify the quality and correctness of web page code. These are the necessary and fundamental process and one should never overlook to check and test the web pages in order to make sure that they are working fine with great look.
Therefore, we compiled an excellent collection of some of the best online tools for website validation and testing. We hope that these highly useful online tools for website validation and testing will make your life easier. Enjoy!
This validator checks the markup validity of Web documents in HTML, XHTML, SMIL, MathML, etc.
WAVE is a free web accessibility evaluation tool provided by WebAIM. It is used to aid humans in the web accessibility evaluation process. Rather than providing a complex technical report, WAVE shows the original web page with embedded icons and indicators that reveal the accessibility of that page.
This is the W3C Feed Validation Service, a free service that checks the syntax of Atom or RSS feeds.
Use this tool to evaluate the functional accessibility of a single web page.
Use this tool for testing your site on all browsers on most operating systems.
With this tool you can Analyze your website speed and breaking down the way elements are loaded.
This tool analyzes anchors (hyperlinks) in a HTML/XHTML document. It is very useful to find broken links.
Charts and graphs are the best ways to represent information and relationship between two interlinked entities. Not only do charts and graphs inform visitors about the trend or relationship you want to show them but also add a visual connection with the visitors.
Several online tools are available that help you create comprehensively designed flowcharts and graphs that worth a thousands words. Check them out and let us know what you feel about these tools.
Create barchart online tool piechart graph without applet bar graph creation make a bar graph image for your report- create make save for free chart freechart data input chart
There are many web apps out there, but getting by free and good ones is not that easy. That is why I am sharing some Useful Google Code Labs Products For People Who Develop Websites. In Google Code Labs, you'll find developer products that are experimental but can become useful. Some of these will one day graduate out of labs, others may remain experimental or even be shut down. That's what a lab is for. Read each entry in the list and see which tool suits your needs best.
You are welcome if you want to share more useful apps that our readers/viewers may like. Do you want to be the first one to know the latest happenings at  SmashingApps.com just subscribe to our rss feed and you can follow us on twitter as well.
The Safe Browsing API is an experimental API that enables client applications to check URLs against Google's constantly updated blacklists of suspected phishing and malware pages. Your client application can use the API to download an encrypted table for local, client-side lookups of URLs that you would like to check. If you use this, you can warn users before clicking on links that appear in your site when they lead to malware-infested pages and prevent users from posting links to phishing pages from your site.
The Google URL Shortener at goo.gl is a service that takes long URLs and squeezes them into fewer characters to make a link that is easier to share, tweet, or email to friends. The Google URL Shortener API allows you to develop applications that interface with this service. You can use simple HTTP methods to create, inspect, and manage goo.gl short URLs from your desktop, mobile, or web application.
reCAPTCHA is a free CAPTCHA service that protects your site against spam, malicious registrations and other forms of attacks where computers try to disguise themselves as a human; a CAPTCHA is a Completely Automated Public Turing test to tell Computers and Human Apart. reCAPTCHA comes in the form of a widget that you can easily add to your blog, forum, registration form, etc.
BigQuery is a web service that enables you to do interactive analysis of massively large datasets. Scalable and easy to use, BigQuery lets developers and businesses tap into powerful data analytics on demand.
The Google Font API helps you add any high quality web fonts to any web page available at Google Font Directory. Applying a font is easy: just add a special stylesheet link to your web page, then use the font in a CSS style and you are
done.
The Google Sites API allows client applications to access, publish, and modify content within a Google Site. The API is available to both Google Account and Google Apps users. You can create new sites or copy existing sites as well as
retrieve, create, modify, and delete pages, comments, attachments and can do much more…
The year 2010 is almost ended. We have explored and reviewed so many useful tools and resources for you all the year. Today, we are going to take a look on few of the web apps we have featured that we think you would like bookmark for 2011. I hope designers, developers and programmers will like this list, but you can also use them and will love them whether you are an office worker, a manager, a supervisor, a student, a home user, etc. They are really amazing in respect to their features. This is the list of 69 Coolest Web Apps Of 2010 at Work. We have categorized them as Web Apps, Desktop Apps and Smartphone/Tablet PC Apps. Just take a look at them and share your thought's here.
You are welcome if you want to share more cool apps that our readers/viewers may like. Do you want to be the first one to know the latest happenings at  SmashingApps.com just subscribe to our rss feed and you can follow us on twitter as well.
Web Apps
Join.me is an impromptu meeting space that happens wherever, whenever. It's getting a second or third pair of eyes on your presentation from across the hall or across the continent. It's sharing your screen instantly with anyone or everyone to get stuff done, quickly.
Read More : Absolutely Useful (Yet Free) Web Apps To Make Designers Lives Easier
Kodingen is an Online Development Environment including Code Editor, Cloud Hosting, Database Administration, Collaboration, Web based access to file-system, Web based ftp & svn integration.
Read More : 11 Robust Web Based Editors To Code Directly From Your Browser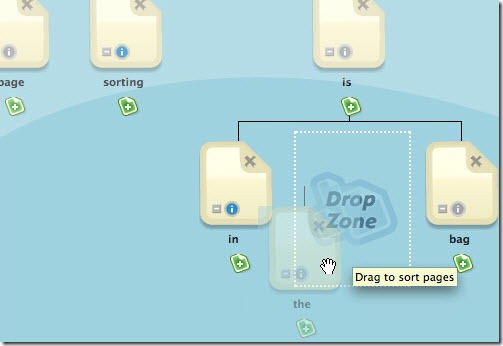 Write Maps is a free web app which allows its users to create, edit and share sitemaps online. With sitemaps, a blogger can easily plan the layout of their newest website according to its topic and for people who like to work in teams; the ability to collaborate and work on a project on a centrally stored sitemap through Write Maps is a great way to get the job done.
Read More : 6 Excellent (Free) Tools For Website Owners You Might Not Know About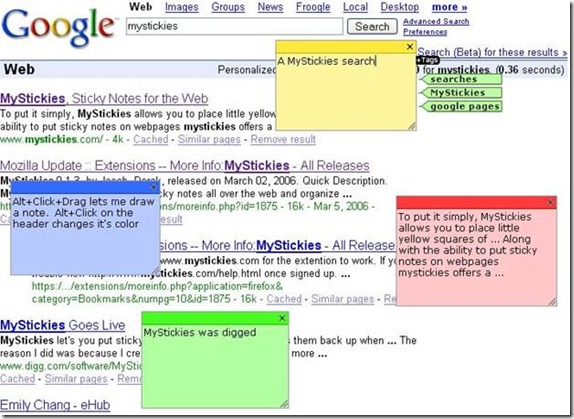 MyStickies allows you to add sticky notes to webpages while you're visiting the page and save it for later. The saved web pages can later be reviewed and edited from any other computer. MyStickies not only bookmarks the webpages in its online repository, but also saves the pages on how you tagged content on it and presents it the same way later. MyStickies is completely free to use.
Read More : Awesome (Yet Free) Sticky Note Taking Web Apps You Probably Never Used Before
PhotoPeach is a great free web based slideshow creation service which allows creating, sharing and embedding slideshows online for any type of content which you want. A sign up is required to use the service.
Read More : Ten Best Web Services to Create Free Slideshows Online
Sketchfu is simple drawing website where people can share their drawing with each other.
Read More : Five Excellent (Just For Fun) Websites To Kill Your Boredom
With Wix you can create a free website or make your free MySpace layouts and Flash MySpace layouts. It's the simpler, faster, better way to build & design on the web.
Read More : 13 Easy And Powerful Website Building Tools To Create Your Free Site


HRLocker is low cost HR management software designed for managing employee record and things associated with it. With HRLocker you can streamline annual leave and absence management, manage HR documents online, organize time sheets and generate reports. HRLocker comes with a lot of customization options as well.
Read More : 5 (Free) Handy Business Tools That Employers Can Totally Make Use Of
GoWaza is a web service that helps you plan your travels. You enter your destination, along with arrival and departure dates; consequently a list of nearby hotels and their prices are provided. The locations are marked on a small map that can be enlarged. You can share your created maps and trips with your friends that have accounts on GoWaza.
Read More : 7 Free Tools To Create Maps And Directions Online
Mobyko gives you complete control over your cellphone as it allows you to safely backup your important contacts and their details online, securely in your Mobyko account. It also features live syncing of contacts, phonebook and calendar present in your cellphone in sync with those present online so whether you make changes in one or the other, your data stays consistent throughout.
Read More : 7 Excellent Tools That Make Phone Data Backup Easier Than Ever
NameChk's feature and usage is quite simple: it simply check for the available of the entered username across many social networking and social bookmarking websites.
Read More : 6 Free Tools To Look For Username Availability On Multiple Social Networks

Tired of printing web pages only to find your printout is full of ads, empty space and other junk you don't want? PrintWhatYouLike is a free online editor that lets you format any web page for printing in seconds.
Read More : 9 Coolest Web Apps You Might Not Know About (But Should)
Through Abouthisite you can find out the main details of a site – owner's name, daily visitors, language, server location, server location's on a map, thumbnail image of the homepage, and the color composition of the thumbnail image.
Read More : 10 Great Online Tools That Help You Find Out A Lot About Live Websites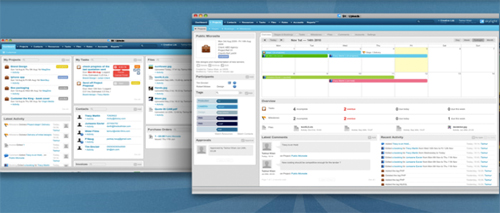 Skylight puts powerful but easy-to-use business management tools in the hands of the whole team, in or out of the office. Skylight helps business users achieve success while providing anytime, anywhere access to important business information. Projects, contacts, resources, accounts and files in one place.
Read More : Absolutely Useful Web Apps For People Who Run Business
This real time HTML editor solves the problem of continuously switching between browser windows and provides a live show of what HTML code would look like in a separate preview pane. This solves the problem of first writing the HTML code in the web development software and then testing it in the browser window.
Read More : The Best Online Real-Time HTML Editors Internet Has To Offer
dushare is a simple direct file-file-transfer service. It makes sending unlimited file sizes between two people as simple as clicking a link. You can send you files to your peers directly (P2P) with no server for upload/download.
Read More : The 7 [More] Best Free File Hosting Services To Store Your Files
Qhub is a platform you can use on your blog or website that allows your audience to ask questions and get real answers, it doesn't just help answer questions it allows a genuine community to develop around your site.
Read More : Five Great Web Apps For People Who Run Professional Websites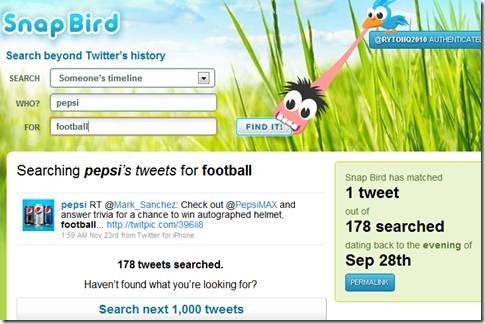 SnapBird is a free online tool that helps you search Twitter for things in a much better way than Twitter's native search allows. Using SnapBird you can search for a particular keyword in a particular Twitter user's stream. You can also search for items in Tweets with your mentions or in the sent and received DMs (direct messages). In addition to those features, SnapBird lets you search for items in very old Tweets along with the latest ones.
Read More : The 5 Really Useful Twitter Apps You Should Know About
Slideshows on websites serve an important purpose: they easily let you showcase the latest or the most popular content of your website. Instead of spending a lot of time coding up the slideshow, you can use Slide Deck. Slide Deck will provide you with the slideshow you desire for your website. It comes as a jQuery plug-in and a WordPress plug-in.
Read More : The 5 Must-Have Resources For A Web Designer's Toolbox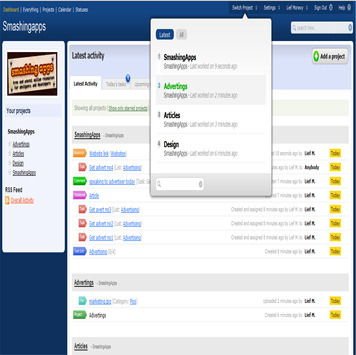 TeamworkPM is an online tool that can help you manage those tasks in an easy manner. No matter how big or small your team, the online service will help you setup a good communicating ground for your team.
Read More : Awesome (Yet Free) Web Apps To Make Project Managers Lives Easier
Through "Webpage Test" you can set a number of parameters before you begin testing a URL. The test results are comprehensively broken down into speed tests, JavaScript file sizes, and image file sizes. The site also provides tools to compare the performance of multiple websites.
Read More : 7 Excellent Website To Test And Compare Website Speed
LiveMocha offers free and paid plans. It provides its users with a unique combination of tutorials and practice with native speakers from around the world.
Read More : 5 Best Free Websites To Learn Foreign Languages
Bounce is a little app that lets people quickly to add feedback to any webpage and toss that back and forth with other people.
Read More : 7 Excellent Websites To Get Design Feedback Visually Instead Of Emailing Back And Forth
Project Bubble is a simple and easy tool for managing your projects, client and invoices. It's intuitive interface makes project management a breeze. You can easily generate PDF invoices and get paid through PayPal.
Read More : 10 Best Business Web Apps To Make Your Lives Easier
icloud lets you do just that. icloud is a web service that provides its users with a virtual desktop. After creating an account and signing in to it, you virtual desktop loads up.
Read More : 7 Coolest Web Apps You Might Not Know About But Should
Flash Paint is a full web based drawing tool with many drawing features. The feature I liked best was its ability to create complex geometrical drawings with ease. This was achieved through a combination of lines and curves which you can modify easily.
Read More : Top 15 Online Tools For Drawing And Sketching
Zoho is the name for a collection of services. The entries you see in the image above are only few of what Zoho has to offer. We can sign up for an account and use Zoho's services to easily gather ideas and create plus modify files / documents / images / presentations as a group. Click here to visit Zoho.
Read More : 10 Collaborative Brainstorming Web Apps When You Work As A Group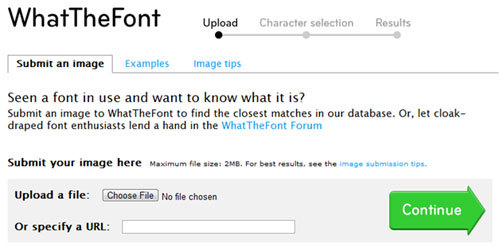 WhatTheFont recognizes fonts in the same way as IdentifyFont. The image we upload can be of GIF, JPEG, TIFF or BMP image format and must not have more than 25 characters. As the characters are scanned by the website, we are asked to confirm if the right character has been confirmed. The site then proceeds to analyze each character and find our font.
Read More : 5 Online Tools For Designers To Help Recognize Unknown Fonts
IDriveSync syncs files online and across multiple PCs. On installing and logging into the application, it opens up a 'Sync' area where you can drag-n-drop files from your PC into or add your files into. Anytime you make a change to synced data anywhere on those multiple PCs, all the PCs will shortly reflect the modified data. IDriveSync does easy sharing too.
Read More : 5+2 Best Apps To Securely Sync Online And Share Your Files
1DayLater is a free website that lets users enter tasks and enter the value of those tasks either in time units, money, or distance units. Once we have all our tasks fed into our 1DayLater account, we can view graphs of our activities and vary the graph parameters to see what our time/money/distance is being concentrated on.
Read More : 10 Perfect Web Apps To Simplify Every Internet User's Life
With Youblisher you can make your pdf documents flippable and attractive looking book style presentation. It is like touching a real document.
Read More : 11 Amazing Free Web Applications To Make Your Lives Easier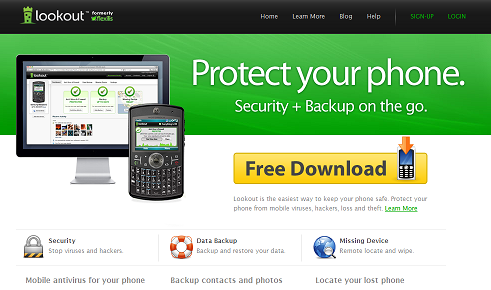 Lookout is a free application compatible with all major mobile operating systems. In addition to the remote location and remote controlling features, the application also has built-in antivirus and firewall tools that protect it against malware.
Read More : Top 5 Software To Secure And Locate Your Lost Cell Phones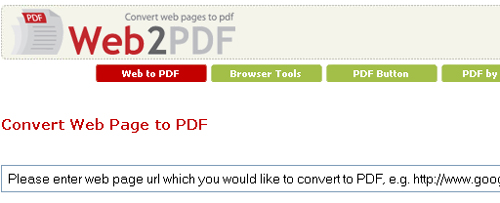 Web2PDF Converter helps Internet users, website publishers and bloggers to save their content to PDF and then share, print or archive it. Web2PDF Converter is fast, powerful and easy to install.
Read More : 10 Must-Have Web Apps Every Internet User Would Love To Know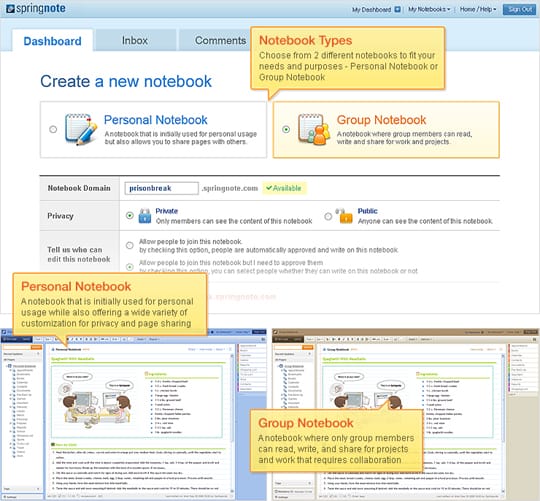 Springnote is a great way for you to create notebooks for ideas, interests, multimedia, projects, and documents. It allows you to create pages, to work on them together with your friends, and to share files.
Read More : 12 Coolest Web Apps To Simplify Your Business
crocodoc takes your PDFs, Word documents, and PowerPoint presentations, and lets you view and mark them up online. Documents can be shared with others, who can collaboratively highlight or strikeout text, add notes and comments, and make revisions. All files are stored securely on their servers, and can be password protected and encrypted for maximum security.
Read More : 13 Incredibly Useful Web Apps (You Probably Never Heard Of)

Dial2Do lets you do common tasks by just calling a number and speaking. You can use it to send EMAIL or TEXT messages, record REMINDERS to help you remember things, post updates to your TWITTER or JAIKU stream and LISTEN to your favourite internet content. It's easy and hands-free.
Read More : The Three Best Group Messaging Free Web Apps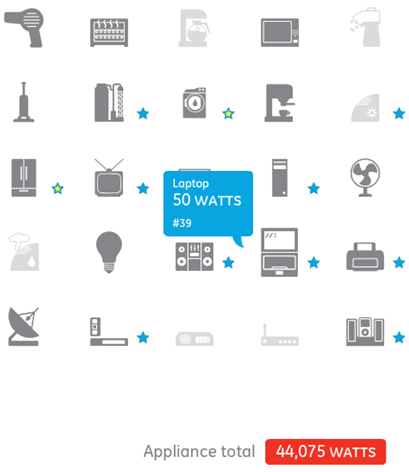 AppliancesEnergyUse lists the power input of almost 50 household appliances. By finding out how much power we are using simultaneously we can see if we are wasting energy. We can also set a personal power goal for ourselves and vow to never cross that wattage at a given time. Whether or not we are crossing our goal can then be determined by AppliancesEnergyUse.
Read More : 7 Tools And Applications To Help You Save Electrical Power
DrawAnywhere is an online diagramming website, where you can draw, modify and share flowcharts and other diagrams, with the look & feel of a desktop application. It runs on any browser with Flash 9 installed. There is no need to download and install any custom software. It runs entirely on the web, and thus it is an always-on-access-anywhere solution. It meets all your diagramming needs without installing, maintaining and purchasing expensive software.
Read More : Five Best Online Diagramming Tools
Google Notebook is a free online application offered by Google that allows users to save and organize clips of information while conducting research online. The browser-based tool permits a user to write notes, clip text and images, and save links from pages during a browser session. The information is saved to an online "notebook" with sharing and collaboration features. Notebooks can be made "public", or visible to others, and can also be used to collaborate with a list of users (either publicly or privately).
Read More : The Six Best Online Note Taking Apps You Would Love To Know
Desktop Apps
Accidentally deleted an important file? Lost something important when your computer crashed? No problem! Recuva recovers files deleted from your Windows computer, Recycle Bin, digital camera card, or MP3 player. Even if you've formatted a drive so that it looks blank, Recuva can still find your files on it.
Read More : The Lesser Known (But Very Cool) Windows Apps You Might Be Looking For
With YouTube jockey you can save the YouTube videos you watch without having to login with your YouTube or Google account. YouTube Jockey is a video player based on Adobe Air platform and has the ability to search for YouTube videos from within the player and drag and drop feature for playing videos.
Read More : Great Tools For YouTube And Online Music Streaming You Might Didn't Know Of
Cloud Magic is a free web tool that works as a browser extension for Mozilla Firefox and Google Chrome for people running Mac, Windows, or Linux machines. The extension indexes all emails and their data locally. It then provides an interface for you to quickly search those emails. The response time is amazing because your search is conducted locally instead of online. Cloud Magic supports indexing multiple Gmail accounts.
Read More : Totally Awesome Tools To Improve Gmail Productivity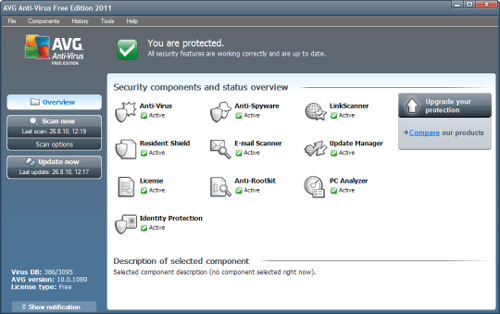 AVG Free provides you with basic antivirus and antispyware protection for Windows and is available to download for free. It can work like a fast and effective protection against viruses and spyware. You will stay protected on social networks with AVG Social Networking Protection.
Read More : Top 10 Most Popular Free Security Software (Computer Security Day Special)
Elmedia Mac media player is a versatile tool that supports multiple formats playback (FLV, SWF, XAP (Silverlight), RM and RV (Real), AVI, MOV, MP4, WMV). No need to install a separate player for each video you want to watch. Enjoy your screening with Elmedia Player.
Read More : 10 Coolest Mac OS X Apps You Might Not Know About
Freemake is an installable video converter for Windows operating systems. In addition to converting videos to AVI, MP4, 3GP, and DVD formats, the application can also rip DVDs, rip audio from videos, and split videos and upload them to YouTube as a playlist.
Read More : 5 Excellent Freeware Tools To Edit Your Videos The Easy Way
Google Dictionary extension is Google's own extension for its own browser, Chrome. With the extension installed, Chrome users will no longer need to bookmark any dictionary websites. The extension simplifies looking up word meanings by eliminating the need to visit a dictionary website in a new tab.
Read More : 7 Insanely Cool Google Chrome Extensions

Apture Highlights is a free tool, built from the ground up to let you take the power of Google search, and the richness YouTube, Flickr, Twitter, and Wikipedia with you to any site. Just highlight a phrase on any site to reveal the web's best content without ever leaving the page. Fast, powerful, and fun.
Read More : The 9 Insanely Cool Google Chrome Extensions You May Need To Know About
Lunascape is the world's only triple engine browser. With Lunascape, you can choose the right engine at the right time, realizing a dramatic decrease in web-browser compatibility issues, long loading times, and messed up websites display. You need only 2 clicks to change your engine. Lunascape is 20 times faster than IE7, 6.5 times faster than IE8. And it stays up! We have gone head to head with well-known "fast" browsers, and have achieved one of the fastest JavaScript speed.
Read More : The 7 Useful (And Unknown) Web Browsers That Are Worth A Try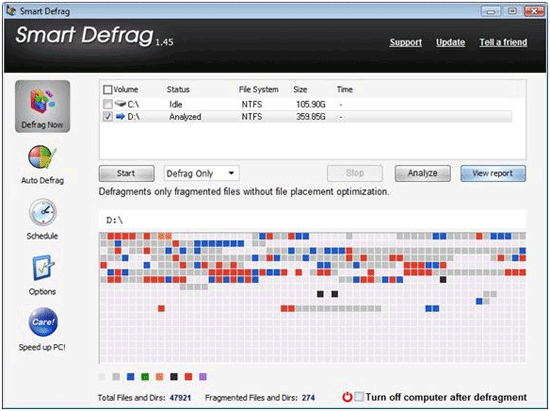 Smart Defrag is a tiny Windows compatible utility sized at only 1.8 MB. When you run the program, you can view all your hard drive partitions. Click on the partition you feel is responding slowly, and perform an analysis to see if any files require defragmentation.
Read More : The 5 (Really) Cool Windows Tools You Might Need
AppFresh helps you to keep all applications, widgets, preference panes and application plugins installed on your Mac up to date. All from one place, easy to use and fully integrated into Mac OS X.
Read More : 13 Excellent Mac Utilities You Might Not Know About (But Should)
CodySafe is a simple to use program that can be installed on any flash drive or removable media. The installer is only 2.1 MB large and installs directly to your flash drive.
Read More : Now Easily Manage Your Portable Apps With CodySafe
Some sites can only be displayed using IE, and with this extension you can now see those sites without leaving Chrome. Great for web developers who want to test the IE rendering engine, users who use sites with ActiveX controls, and users who want to use the explorer view for local files.
Read More : 13 Google Chrome Extensions To Simplify Web Designer's Life
Microsoft has its own memory testing tool and it is called Windows Memory Diagnostic. The program performs a series of extensive tests on your system to find anything wrong with your computer's memory. This tool also gives you the options to either create a bootable floppy disk or CD / DVD (by burning the image). Booting from the disk or optical disk will automatically begin the testing process.
Read More : Top 5 Tools To Test Your Computer Memory
CCleaner is the number-one tool for cleaning your Windows PC. It protects your privacy online and makes your computer faster and more secure. Easy to use and a small, fast download.
Read More : The 7 Most Advanced (And Free To Use) System Security Tools For Windows 7
You can save time and get faster, parallelized downloads, quick definitions, auto-loading of next page, improved searching, and can do more with FastestFox.
Read More : 9 Insanely Useful Firefox Add-Ons That Will Save Your Time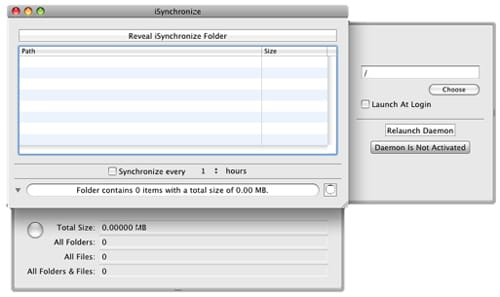 iSynchronize is an application that synchronizes the original file or folder of aliases. It creates a folder in your home directory, where you can put either real files and folders or aliases, and then syncs the contents to another folder you specify. The application concludes a daemon that does al the work in the background.
Read More : 15 Free Mac OS X Apps That Can Make Your Lives Easier
ComparePSD compares two Adobe Photoshop PSD files for you and highlights the differences. It can compare the difference Layer by layer, Effect by effect. ComparePSD allows you to select the files in Windows Explorer by right-clicking on them.
Read More : 8 (More) Desktop Applications That Designers May Want To Know
Smartphone And Tablet PC Apps

0.03 Seconds was the top iOS game in many countries within 2 days of its release. The game, sized at 11.9 MB, helps you judge your reaction time. Through a variety of responses it determines how fast you react and tap the screen.
Read More : 10 Totally Awesome iPhone Apps That Are Fun And Free of Cost
When you come across an article or a webpage you'd like to read but can't at that time, save it to your Read it Later list. You can then read it whenever you have a moment, on the couch, in your commute, on the plane, train, or practically
anywhere.
Read More : Ten Worth Using iPad Apps You (Probably) Never Used Before
You can use Google Mobile App to search fast from your phones. It has some stunning features like you can speak your queries instead of typing, use pictures to search the web, avoid typing your current location while searching for nearby businesses (e.g. "pizza" or "best buy"). You can also quickly navigate to other Google services, such as Maps and Gmail. Available on iPhone, Android, BlackBerry, Windows and Nokia S60.
Read More : The Most Essential Apps For Smartphones You Can't Live Without
This simple game lets you play chess over the network with a friend or a random player. The game's simple functionality and cool graphics make the game worthwhile.
Read More : 10 (More) Free iPhone Games To Kill Your Boredom
Here's an app to immortalize your favorite things and those special moments in LEGO form. Just point the camera, snap a pic, press the button, and watch the masterpiece build.
Read More : 12 Totally Awesome (Yet Free) Photography Apps For Your iPhone

The initial release of WordPress for Android has focused on giving you the ability to manage your blog while on the go. You can manage posts, comments, pages.
Read More : The 7 Must-Have Apps For Android Phones To Make Your Lives Easier
With Google Earth for iPhone, iPad, and iPod touch, you can fly to far corners of the planet with just the swipe of a finger. Explore the same global satellite and aerial imagery available in the desktop version of Google Earth, including high-resolution imagery for over half of the world's population and a third of the world's land mass.
Read More : The Fun Way To Keep You Busy With 6 Free iPad Apps
This app for iPhone has tremendous use. Instead of shaking your phone to discover a good Wi-Fi signal, you can Wi-Fi Finder to find many free and paid Wi-Fi hotspots. The app has indexed over 280,000 locations in 140 countries worldwide.
Read More : 10 Great iPhone Apps For Daily Life Usage
Do you want to find out what is the best hairstyle for you and your friends? With Hair MakeOver you can try on many different kind of hair styles and hair cuts in less than a minute on your iPhone. There are 32 32 hairstyles that you can try in this app.
Read More : 10 Fun iPhone Apps You May Want To Be Entertained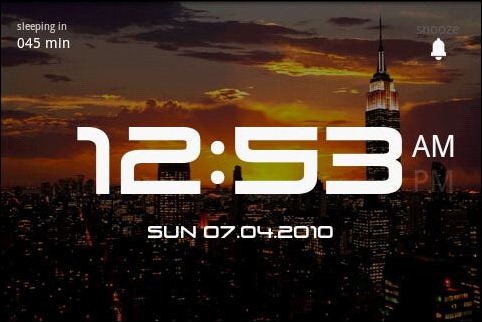 Just running and jogging and taking control over your eating habits is not important. Studies shows that adequate sleep is also necessary for the body to stay fit. Now with Lightning Bug – Sleep Clock relax and get to sleep easier by playing soothing sounds. It can also wake you up after specified time to keep you going.
Read More : 10 Android Apps To Keep You Fit And Healthy
Angry Birds
Angry Birds is a puzzle video game developed by Finland-based Rovio Mobile. Since its release for Apple's iPhone and iPod Touch devices, over 10 million copies of the game have been purchased and versions have appeared for other touchscreen-based smartphones. You can download this app for your Samsung Galaxy Tab from Android Market.
Read More : Five Must Have Apps For Samsung Galaxy Tab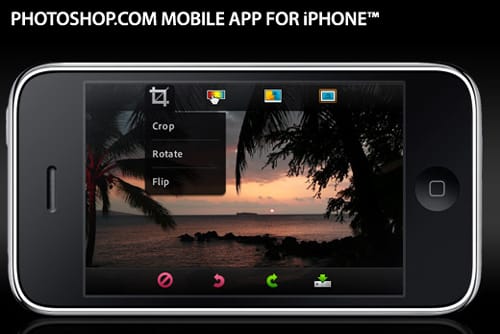 It's easy to use the Photoshop.com Mobile App on your iPhone. Simply drag your finger to crop, adjust color, apply effects. You can crop, rotate, change color with just a touch, give an extra glow with Soft Focus, apply one-touch effects like Warm Vintage and Vignette etc.
Read More : 14 iPhone Clients That Would Actually Make Your Lives Easier
It all starts with the domain name. Whether you are running a web service, writing a blog, targeting PPC traffic or promoting your affiliate business, the domain name is a vital factor for the success of all types of online businesses. This is mainly because of two reasons.
The first reason is that people associate the domain name with a virtual brand, a good domain name sticks in everyone's mind, is easy to spell and tells something about the business, service or website. The second reason is of course search engine optimization. To this date, the search engines prefer keyword rich domains and will rank the domain higher in search results which contains relevant keywords than the other one which does not have any relevant keywords related to the business he/she is serving.
The Problem With Good domain names – Availability
Good domain names are like diamonds in a flowing river, it's very difficult to find a unique domain name which is
Short
Easy to remember
Keyword rich
Without numbers, symbols or special characters
The .com extension
That's when you need a good domain name search tool which can suggest you relevant domain names quickly. One such unique domain name search tool is pcnames.com
Search For Available Domains Instantly
To start your domain name search with any extension, simply type the keyword combination in pcnames.com homepage. Based on your query, pcnames.com instantly checks whether .com, .net, .org, .info, .biz, .us, .mobi and .name domain names are available or not.
The domain name suggestions appears instantly as you type and the site never shares your domain search information with any third party websites, domain resellers or other domain flipping business.
As you perform domain name searches one by one, the searches are automatically saved and listed under "Recent domain searches". This is very handy, there is no need to keep a separate log or spreadsheet of domain names that are available – your searches are automatically saved under the "Recent Searches" section as shown below:
Hovering over a particular extension shows you more information regarding the cost of the particular domain name extension. This includes how much amount would it cost if you want to buy the domain with Godaddy, Yahoo, Network solutions or other reputed domain registrars. Following is an example:
If you want to bookmark a particular domain name for later reference, simply click the "Add to Favorites" button and the selected extension is added to the bookmarks section of pcnames.com
Use The Bulk Search Tool For Bulk Domain Search
If you want to search for multiple domain names in one shot, go to the bulk domain search tool and type all the probable domain names in the text box, as shown below:
Hit the "Search" button and you are done.
pcnames.com will instantly search for the domain name availability of all the entered combinations and will show the results right below the textbox. You can then hover over a particular extension and view the pricing details of the specific domain name. To add the domain name to your 'Favorites" collection, simply hit the "Star" button placed just at the left of the domain name.
The Domain Name Generator Tool
There are times when you are out of ideas and thus you are not able to guess a unique yet catchy domain name. In such situations, it will be a good idea to try the domain name generator tool.
It works like this – you enter some keywords in the domain name generator tool and hit the "Generate" button. pcnames.com will then suggest available domain names by randomly combining the keywords, an example is shown below:
As you can see, the words entered are 'Cheap' and 'Tattoos'. The domain name generator generated some very catchy domain names e.g newcheaptatoos, Cheaptatooshop and so on.
Further, you can preview the price of a specific domain name by hovering the mouse cursor over any extension, as shown in the above screenshot.
Domain Search Widgets
pcnames.com also offers some handy domain search widgets, which allows you to embed a domain name search tool on your own blog or website. Works quite simple – head over to the domain search widget page, grab the iframe code and paste it in the source of your website's theme or template.
The widgets works pretty much the same way – your site visitors can look up the availability of a domain name by using the widget directly from your website.
Frequently Asked Questions
If you are new to the internet marketing business and want to know the inner concepts before buying a domain name, it would be better if you can learn the basics e.g what is a name server, DNS, Domain speculator and so on.
The folks at pcnames.com have put together a nice and detailed overview of everything related to domains, how they are handled and what you should know regarding managing the domains you are going to buy. We highly recommend reading their documentation, if you want to clear your concepts regarding the technical aspects of a domain / website.
Check out their frequently asked questions page for more domain names info
Read What Reviewers Are Saying
It's always better if you can read user reviews about a website and then decide using their service. Domain names are no exception, you should always research about the domain name registrar, read what existing customers are saying about the company and then decide to buy the domain name with that particular domain registrar.
pcnames.com has a dedicated page for all the reputed domain registrars with reviews or comments posted by users. So you don't have to browse to any other website, blogs or turn to any search engine for reading the review of a particular domain registration company.
To read about the user reviews and comments of existing customers about a particular domain registration company, head over to domain registrar reviews page for more information.
Conclusion
Overall, pcnames.com is one of the best domain name search tools available on the web. The site is simple, user friendly, ad free and does not require user registrations or any type of signups. You get all the important tools under one umbrella and searching for unique domain names has never been easier than before.
There are many web apps out there, but getting by free and good ones is not that easy. That is why I am sharing The Five Great Web Apps For People Who Run Professional Websites. Read each entry in the list and see which tool suits your needs best.
You are welcome if you want to share more useful web apps that our readers/viewers may like. Do you want to be the first one to know the latest happenings at  SmashingApps.com just subscribe to our rss feed and you can follow us on twitter as well.
Kroud is the simplest way to build an engaging, community driven, Frequently Asked Questions page for your website.
Qhub is a platform you can use on your blog or website that allows your audience to ask questions and get real answers, it doesn't just help answer questions it allows a genuine community to develop around your site.
zferral allows you to scale your business by crowdsourcing sales and marketing. You can create and manage your custom affiliate and referral programs from a single dashboard.
Respelt is a free online spell checker with a powerful feature set. It help you spell check your documents, web pages and even RSS feeds.
Jazzdesk is a simple, intuitive and user friendly support web app that works the way you want. You can create, manage and share tickets with your staff or support company, work individually or as a team and get an overview on who's doing what.
Webmasters often need to get information on websites. This information can be anything ranging from one's own website traffic analysis to a competing site's owner's name. Along with webmasters, blog owners can also make use of site information and have it work to their advantage in numerous ways.
For our blog and site owning readers out there, we present a list of 10 free online tools that help you find out a lot about live websites. Read this list, check out each tool, and find out which one can help you best.
w3who
This web tool will let you find out a lot about a site including AdSense and Google Analytics status, server location, IP address, title, and description. A thumbnail image of the site is also displayed. Check out w3who @ http://www.w3who.com/
Moniitor
Through Moniitor, webmasters can carry out multiple traffic analyses – such as Alexa , Pagerank, and Twitter mentions– at the same time. A greatly useful site, you can visit Moniitor @ http://www.moniitor.com/
PlaudIt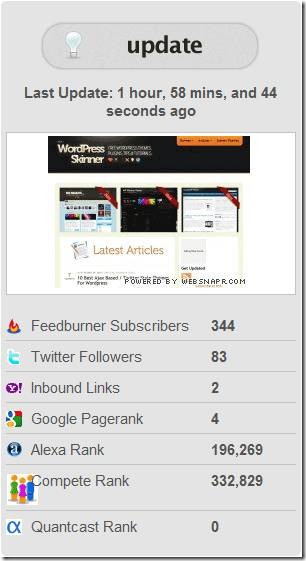 PlaudIt is a wonderful Google Analytics alternative. You can use it to monitor your site's stats including its Pagerank, changes in Feedburner subscribers, mentions on Twitter, inbound links, Google Pagerank, Quantcast Rank, Alexa Rank, and more. Visit PlaudIt @ http://www.plaud.it
WebsitesLog
WebsitesLog is a great tool to get the summary of a site's information. It can deliver information about hosted servers, indexed pages, blog entries and Alexa ranking, amongst other stats. Visit WebsitesLog @ http://www.websiteslog.com/
Dataopedia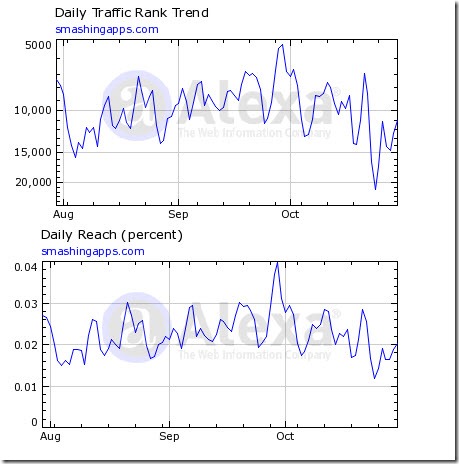 dataopedia will help with a traffic estimate of your site or a competing site. Along with basic information such as title, description, and date of going live, the site provides Alexa ranks via graphs. Check out dataopedia @ http://dataopedia.com
Statsaholic
Statsaholic is a great site traffic comparison tool. It lets you add up to 3 websites; then a graphical comparison of their monthly traffic is displayed. Check out Statsaholic @ http://www.statsaholic.com/
Attention Meter
Attention Meter is a site similar to Statsaholic with the improvement that it lets you add up to 5 sites instead of 3. Visit the Attention Meter @ http://attentionmeter.com/
Abouthisite
Through Abouthisite you can find out the main details of a site – owner's name, daily visitors, language, server location, server location's on a map, thumbnail image of the homepage, and the color composition of the thumbnail image. Visit Abouthisite @ http://abouthisite.com/
WhoIsHostingThis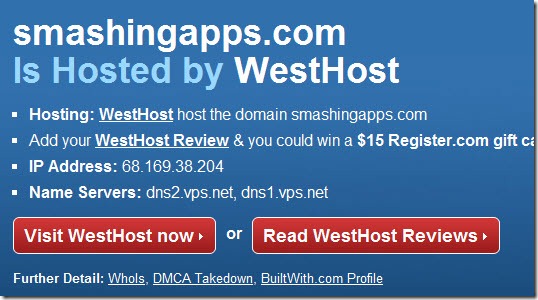 WhoIsHostingThis is a highly helpful and straightforward website that helps determine the host of a website. You are provided with the site's host's website along with the IP address and name servers. Check out WhoIsHostingThis @ http://www.whoishostingthis.com
WhoIs
WhoIs is a site already used by many webmasters for site information. In addition to domain name, registrar, and referral URL, you also get the site creation date, and update dates, amongst other details. Check out WhoIs @ http://www.whois.net/
This is one of the very best list of its kind where you can find Incredibly Helpful Online Tools For People Who Develop Websites.  These would be great enough to bookmark or just for get in your knowledge. I hope everyone of you will like this list. This is absolutely helpful for web developers, designers, web designers, developers etc. Just take a look at them and share your thought's here.
You are welcome if you want to share more useful web apps that our readers/viewers may like. Do you want to be the first one to know the latest happenings at  SmashingApps.com just subscribe to our rss feed and you can follow us on twitter as well.
The Google Chart API lets you dynamically generate charts with a URL string. You can embed these charts on your web page, or download the image for local or offline use.
Pingdom Tool helps you test the load time of any web page. You would just need to enter a URL to test the load time of all elements on that page and you can view the list of objects either in load order or as a hierarchy.
CodeRun Studio is a cross-platform Integrated Development Environment (IDE), designed for the cloud. It enables you to easily develop, debug and deploy web applications using your browser.
This is a huge collection of ready to build 300+ horizontal menus, 700+ vertical menus combinations and breadcrumb menus that consist of more than 200+ combinations, in total this site offers more than 1000 menu combinations not including the endless color combinations.
The variable grid system is a quick way to generate an underlying CSS grid for your site. The CSS generated file is based on the 960 Grid System.
Having a good uptime is essential for the success of your website. 247webmonitoring will monitor it 24X7 from their servers and notify you whenever it goes down. This will check your website every 15 minutes to know it is up. They will send you notification by email or SMS when it goes down. So you can quickly fix the issue and you can stay happy. This way you can relax and focus on your core business. In future, you will also find out how fast your site is from different location.
PHPanywhere is an online service that's changing the way people develop on the web. They enable users to develop and maintain their php/html projects online using any standard web browser.
Load Impact generates simulated user traffic to your site – for example it might simulate that 50 users are trying to load your web pages at the same time. While simulating the traffic from these 50 users, it also records how fast pages are loaded from your server. This lets you know how fast your site is (as experienced by a user) when it is being accessed by 50 users at the same time.
A real handy css creation tool where you can easily create CSS stylesheet without any css coding skills.
An easier and faster solution for cross-browser testing. You can preview and test your web pages on leading browser and operating systems. This will help you get your results in real time, from virtually any computer connected to the internet.
CodePaste provides an easy and convenient way to send/share PHP, C++, Javascript, Java, CSS, Actionscript and HTML code with others. Copy and paste the code and enter the email where you want the CodePaste to send it. CodePaste then nicely formats the code and sends it over.
Slideshow creation is something we all do on regular basis. Whether family or vacation pictures are turned into slideshows for sharing with family and friends or an info graphics bar chart slideshow is created for a professional presentation, slideshow creation is commonplace today. We have lined up ten great free slideshow creation services online which help make slideshows without any fuss. SO have a look:
PhotoPeach is a great free web based slideshow creation service which allows creating, sharing and embedding slideshows online for any type of content which you want. A sign up is required to use the service.
myPicPals enables slideshow creation and sharing on websites which support Flash as well. This free service is geared towards social networks and has support for many including MySpace, Facebook, Xanga, Blogger, hi5, TypePad, Friendster etc.
WithKioza's slideshow creation service, text and audio/video clips can also be added to slideshows and it also allows burning slideshows to DVD via its premium service.
Smilebox works seamlessly in creating slides shows which can then be instantly e-mailed and uploaded on Facebook for your family and friends to view. It has a large collection of slideshow templates available as well.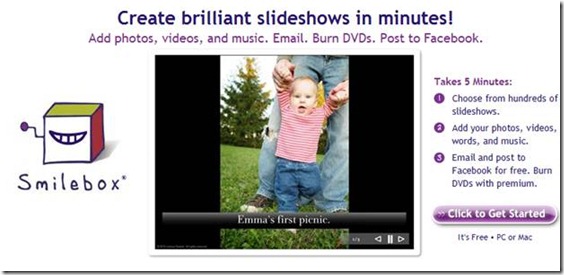 Picturetrail features a photosharing and image hosting service as well along with standard slideshow creation and claims to have the largest collection of slideshow templates online. Try it out and see if its really true.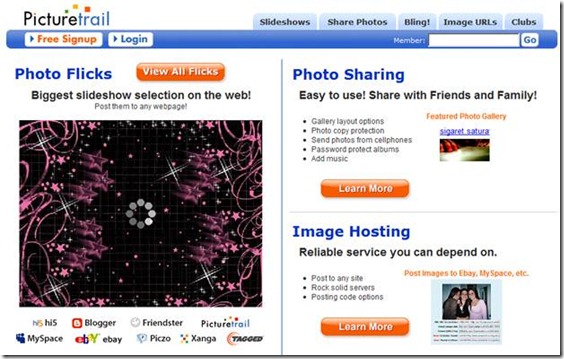 Slide offers a multitude of skins, themes, backgrounds, effects, sizes and a lot more to customize the slideshows you create with its service. Creating slideshow is easy and can be done in as many as three steps only.
Quite popular service, Roxio provides free online slideshow creation along with cool musical backgrounds matching to the pictures depicting inside. Also, slideshow sharing is fun and easy with Roxio.
The name might confuse you, MySpace slideshow isn't an official slideshow creation service from MySpace social network, but that doesn't hides the fact how good it is. With MySpace Slideshow you can upload multiple MySpace photo albums in a single slideshow. It also allows an unlimited number of pictures per slideshow along with resizing and direct access to Photobucket.
Scrapblog lets one create multimedia scrapbooks featuring photos, videos, audio and other elements. You can share your scrapblog online with friends. Once a slideshow is created, it can be turned into high-quality photo books and DVDs.
With Thumbstacks, presentations and slideshows can be created right in the web browser with Word-like rich-text editing controls and with images and drawings. Created slideshows and presentations can be shared with friends via a single unique URL for each one.