Web Design
We all know very well that HTML5 comes with so many advanced and the latest features that give us awesome results and also make web designing industry more strong. This is the reason that every web designer and developer is talking about HTML5 and this year it becomes a hottest topic of discussion.
Another beautiful collection of free and useful HTML5 WordPress Themes for you is presented here. HTML5 WordPress themes make web designers or web developers work really easy for them and also save their precious time. One more thing that is well appreciated by web designers as well as web developers is that HTML5 WordPress themes are simple to handle and easy to use.
It is once again our pleasure to share with you what we have gathered from all over the web so to help you with your masterpieces. Click through and feel free to download these wonderful HTML5 WordPress themes. We hope that you will like this collection. Feel free to share your opinion with us. Enjoy!
Celestial Lite is a Bootstrap responsive theme incorporating a flexible grid system, crisp lines, Unlimited colours, post formats of: Aside, image, status, and quotes, plus you get a much better WP gallery style, HTML5, CSS3, Translation readiness, social networking, more than 12 widget positions, page templates, styled form elements, and more.
Fully Responsive Theme using Twitter Bootstrap with Metro Styled Accent. This theme is will make your website adaptable with mobile devices. Theme Features: Custom Homepage Settings, 3 Page Templates, Custom Background Support, Search Engine Friendly.
Responsive, Clean, HTML5, Simple WordPress themes.
Catch Everest is Simple, Clean and Responsive WordPress Theme which automatically adapts to the screen's size, ensuring that your content is always displayed beautifully no matter what device visitors are using. It is based in HTML5, CSS3 and very own Catch Themes easy to use Theme Options panel which makes this theme highly customizable and flexible. Make your beautiful yet professional website in no time.
Circled is extremely light, yet very robust providing many features that you need for showing off your work! The projects are displayed like you've never seen before, in perfectly round circles with beautiful captions.
Pinboard – HTML5 wordpress theme. The theme has a responsive layout optimized for the most common devices: desktops, laptops, tablets and smartphones.Pinboard has been designed with showcasing content in mind. It has several options for layout and the number of columns on which content is displayed and has a portfolio section if you wish to elegantly show your work.
Bunker is based on ZURB Foundation css thus making it fully responsive to mobile phone, tablet or just simply a smaller size of screen resolution. Bunker is just as easy as other theme to used. Just create a post and publish.
The Dandelion theme is highly flexible, so changing the color scheme is super simple and for the most parts you won't need an image editor. Dandelion theme is best suited for any business, portfolio, photography and personal sites.
Premium HTML5 Corporate WordPress Theme free download
Striking is an extremely powerful and flexible wordpress theme – actually a "Super Premium" theme as it has extraordinary features and coding that are not found in the normal premium WP theme.
SemPress is a highly semantic, HTML5 template, responsive and seo optimized. SemPress supports most of the new HTML5 tags, the new HTML5 input-types, microformats, microformats v2 and microdata.
A modern, minimalistic, accessible, super clean, WP theme built with the latest W3C standards (HTML5 and CSS3).
A dark, html5-based wordpress theme.
Navigation is doubtlessly the most important and critical part of the website designing process. This is that part of the website where the creative skills of all the designers are tested as they have to make the navigation very easy for the users and yet at the same time uniquely creative. Navigation is extremely important for almost all the websites as it allows the designers to neatly categorize their websites into different parts where users can surf for the required information pertaining to that particular part. So it can safely said that the navigation process should be so easy that the user doesn't have to think at all as to where he/she should go for what he/she requires and yet the interface should also be alluring enough that the user retains a great experience.
We have therefore collected for all the website developers some fresh and exciting JQuery plugins that will look excellent in all websites. These amazing plugins will definitely inspire you and take your design to the next best level!!
The best jQuery plugin for creating side menus and the easiest way for doing your menu responsive.
jQuery website menu plugin. Responsive and accessible list-based website menus that work on all devices.
SlimMenu is a lightweight jQuery plugin, which is made to create responsive and multi-level navigation menus on the fly.
FlexNav is a mobile-first example of using media queries and javascript to make a decent multi-level menu with support for touch, hover reveal, and keyboard tab input accessibility. Special attention is paid to touch screens using tap targets (the key feature of FlexNav).
Ddslick a free light weight jQuery plugin that allows you to create a custom drop down with images and description.
Toolbar allows you to quickly create tooltip style toolbars for use in web applications and websites. The toolbar is easily customisable using the twitter bootstrap icons and provides flexability around the toolbars display and number of icons.
jMenu is a jQuery plugin that enables us to create horizontal navigations with unlimited sub-menus.Besides jQuery, it also requires jQuery UI and supports all the effects of this library (like fadeIn or slideDown).
Navgoco is a simple JQuery plugin which turns a nested unordered list of links into a beautiful vertical multi-level slide navigation, with ability to preserve expanded submenus between sessions by using cookies and optionally act as an accordion menu.
A Drop-down Builder for Styleable Inputs and Menus.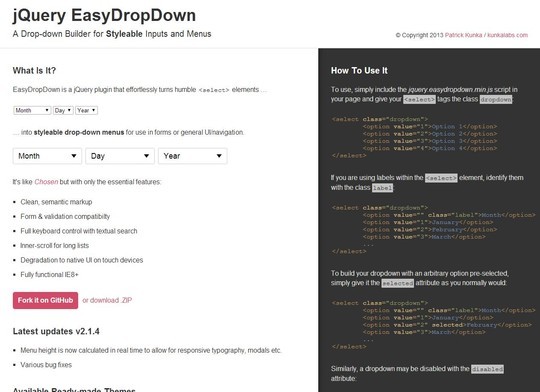 Better introductions for websites and features with a step-by-step guide for your projects.
jPanelMenu is a jQuery plugin that creates a paneled-style menu (like the type seen in the mobile versions of Facebook and Google, as well as in many native iPhone applications).
HorizontalNav is a jQuery plugin that spans a horizontal navigation to fit the full width of it's container. If you've ever had to create this effect on a project, you'll know it's pretty annoying to do. But this plugin makes it easy and adds support for IE7.
TinyNav.js is a tiny jQuery plugin (452 bytes minified and gzipped) that converts ul and ol navigations to a select dropdowns for small screen. It also automatically selects the current page and adds selected="selected" for that item.
This jQuery plugin supplies an easy way to unobtrusively add a letter-based navigation widget to any UL or OL list. An easily stylable (via CSS) nav bar appears above the list, showing the user the letters A-through-Z.
jPaginator is a jQuery plugin for pagination. It's fun, intuitive, it comes with a slider and you can ask for an unlimited number of pages. Use it with a unique element, for more details please have a look at the code of demo1 and the plugin's options.
Akordeon is a stylish jQuery plugin for adding efficient accordion style menu to a web page. The idea behind Akordeon is to provide a lightweight and customizable interface for collapsible panels that can hold any kind of data in a limited space.
Responsive navigation plugin without library dependencies and with fast touch screen support.
A Library for creating beautiful mobile shelfs in Javascript (Facebook and Path style side menus).
Side Toggle Menu lets you add a side bar menu to your page that slides in from the left or right edge of the browser window. It supports two types of unveiling- either by nudging the rest of the page and making room for itself, or overlaying the page.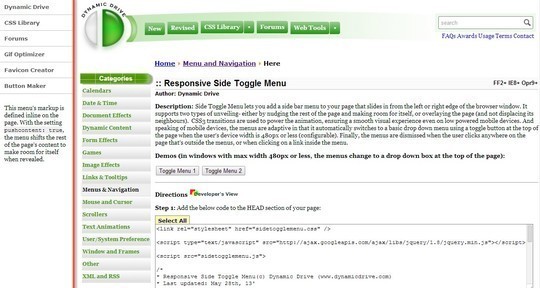 scrollNav is a light jQuery plugin that grabs your page's existing content, divides it up into logical sections and builds a customizable scrolling sidebar navigation. Scroll this page and watch the nav follow along with you.
Responsive Mobile Menu Plugin for jQuery.
Drop-Down Navigation: Responsive and Touch-Friendly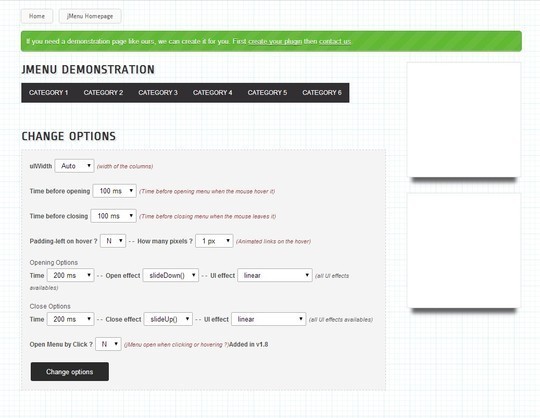 Vertical Flyout JavaScript Menu
This animated JavaScript flyout menu is clean and lightweight at only 1.6kb.
jQuery plugin to fire events when user's cursor aims at particular dropdown menu items. For making responsive mega dropdowns like Amazon's.
A jQuery plugin for creating slick, app look-alike sliding menus for you mobile website with only one line of javascript.
Flaunt JS, stylish responsive navigations with nested click to reveal.
A menu system for converting a standard menu into a mobile/tablet responsive menu, media query independent.
Few years back, it was totally impossible to create logos or create characters only with the use of CSS, but now, thanks to the development in IT sector, it is possible. Today, designers can create logo only by using their coding skills. This sounds quite interesting and so the logo created with CSS only.
This collection is dedicated to those logo designs and characters that have been developed by using CSS only. If you are interested and want to get inspired then have a look at this collection and be inspired to create your own CSS based logos or characters. Do not forget to share your opinions with us via comment section below.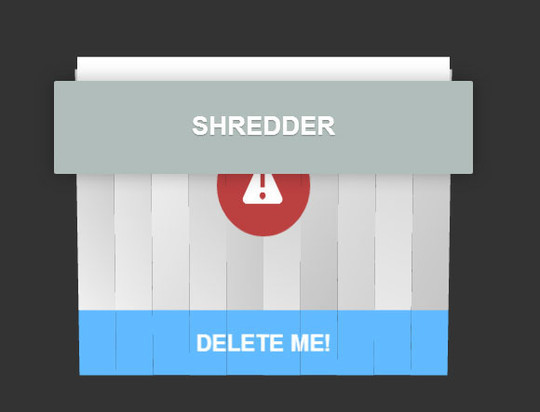 CSS3 Gradients: No Image Aqua Button
Internet Explorer Pure CSS Icon
The field of web designing follows many trends. Some are there to stay forever while some trends come and go. One page website design is one of those evergreen trends in the web designing industry that is not going to go out of fashion. Though, this is not the most common design trend yet many designers follow it. They can put their creativity in the best possible way and can experiment with different elements and things to see how their target audience interact with their work.
In this compilation, we have collected some fresh creative one page website design. All these one page designs are the best examples that demonstrate how to convey your message into few quick scrolls. Furthermore, they all have been designed very well and are compatible with most Internet browsers.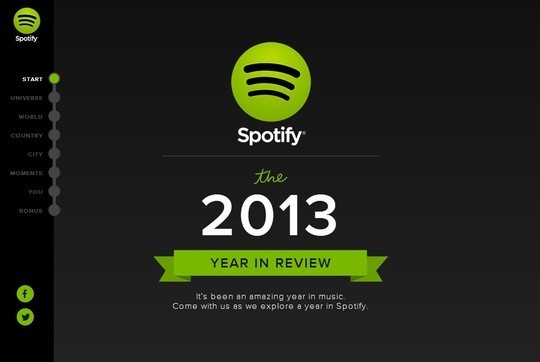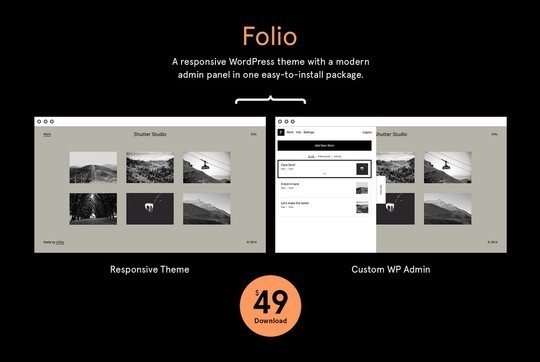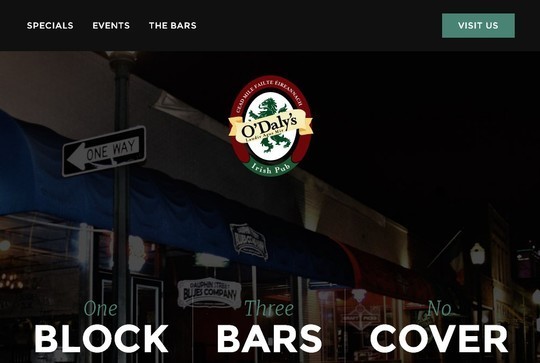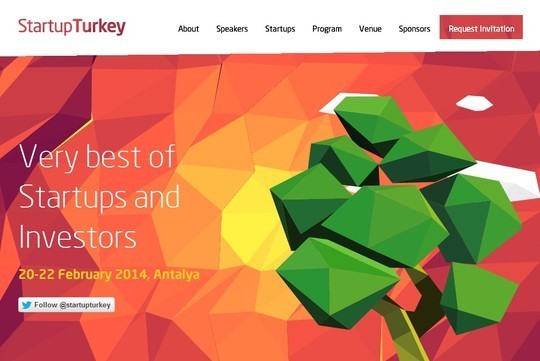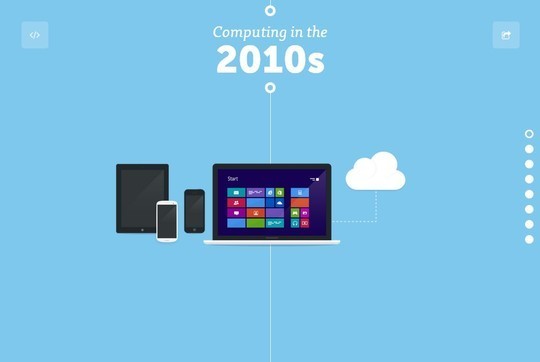 With this collection, we are sharing with you more than 35 useful and fresh tutorials about CSS3 and HTML5. Both of these technologies have been widely used these days in web development. The adaptation to these technologies by the designers and developers is so much increased that you can hardly find a modern website that was made without them. With HTML5 and CSS3 now designers and developers can achieve incredible results and create better online experience.
Here is the list of more than 35 fresh and useful tutorials on CSS3 and HTML5. We hope that you will like this collection and find these resources useful as well. Do share your opinions with us.
Building a Circular Navigation with CSS Transform
In this tutorial we are going to show you how to create circular navigations using CSS transforms.We are going to take you through the steps for creating these styles one by one, and explain the math (yikes!) and simple logic behind them so you get a clear understanding of the technique.
A tutorial on how to create a off-canvas icon navigation with an animated border effect. The menu effect is inspired by CreativeDash's bounce menu for mobile apps.
Button Switches with Checkboxes and CSS3 Fanciness
In this tutorial we will create some realistic-looking switch buttons using pseudo-elements and checkboxes.
Transitions for Off-canvas Navigation
Today we'd like to share another set of transition effects with you. This time we'll explore transitions for sidebars or off-canvas content like the one we've used in the Multi-Level Push Menu.
Unit takes an important role for measuring and building things like a house, a bridge or a tower, and building a website is not an exception. There are a number of methods of measurements used on the Web, specifically in CSS, namely Pixel, EM and Percentage.
CSS3 can be used to draw simple design elements like square, circles etc. Previously web designer use Photoshop images and JavaScript to do this work but CSS3 properties has made it easy to create circles. Circles created using CSS are extremely fast loading than images.
So I am starting this short tutorials which will tell you how to use border-radius property and draw a circle in no time.
Today we'd like to show you some ideas for creative loading effects. Nowadays, many different page loading animations are used in websites; just think of the subtle red loading bar seen on YouTube.
Build a custom HTML5 video player
Media players that are built in to browsers vary in design. Ian Devlin explains how to use HTML5′s media API to build a custom player with a UI that stays consistent no matter what browser you use.
Using CSS3 Page Break To Organise Print Pages
Although we are currently leaving in a digital era where everything can be accessed easily, there are many people who still prefer reading long text on paper. There is a chance that a number of your users will print out your content to read offline.
CSS Clipping and Masking — Show and Hide Parts of Images and Elements with Code.
CSS3 3D Transformation Functions
( Demo )
In this tutorial we look at the basic 3D functions you can apply to elements.
A Look Into: Using CSS Variables
In this code example, we created a CSS variable named primary-color. However, unlike in CSS Pre-processor, where we can declare variables independently, the variable in CSS should be nested under a CSS selector.
Pure CSS Slide Up and Slide Down
( Demo )
If I can avoid using JavaScript for element animations, I'm incredibly happy and driven to do so. They're more efficient, don't require a JavaScript framework to manage steps, and they're more elegant. One effect that is difficult to nail down with pure CSS is sliding up and down, where the content is hidden when "up" and slides in when "down". The reason it's difficult is because you may not know the content height. After playing around with different CSS properties, I've found a way to make a pure CSS sliding effect.
Animated falling lamp from the ceiling
( Demo )
Looking around for ideas on my site edoardoo.com (which is now restyled, have a look! ), I've decided to implement something that was pretty easy in my mind, just an animated falling lamp from the ceiling of the browser.
Exploding Blocks with CSS and Javascript
In this tutorial you will find a lot of useful materials for both beginners and advanced web developers.
CSS3 Navigation Menu Tutorial with Notification Badges
In this tutorial We will be showing how to make minimal CSS3 navigation menu that can be customized to fit your projects requirements and looks.
Reshaping the web with CSS shapes & exclusions
( Demo )
Today's web is built of rectangles, we can try and cheat it by creating other shapes in the browser, but the basic foundation is rectangles.
In this CSS3 tutorial We will show you how to create a glowing text effects using CSS3. In this CSS3 Tutorial we are going to use BPdots font for dotted text effects and carbon texture (included in download file) for background.
Create a minimalistic black and white navigation with HTML and CSS
In this tutorial We will show you how to create a minimalistic black and white navigation using HTML and CSS.
Create a flat, four part square menu with HTML & CSS3
In this tutorial We will show you how to create a flat four part square menu with CSS3 and HTML. Have fun!
Create a Hidden Sliding Navigation Bar Using CSS3 Transitions
In this tutorial I want to demonstrate how to build an inner hidden content bar which slides down when hovering. You can place this into your header, footer, or even somewhere inside the page content.
Using HTML5 Drag And Drop To Create A Shopping Cart
Here we'll be taking advantage of the drag and drop functionality to create a basic shopping cart. The basic functionality we'll cover, will be adding an item to the cart and if it already exists updating the quantity and totals.
Adding Alarms to the Digital Clock
How to Create a Simple Drag and Drop Component Using HTML5
( Demo )
The drag and drop feature from the HTML 5 can optimize your website with a more dynamically interactive elements that your website users will find more engaging. HTML 5 has become an important aspect in web designing especially in creating highly creative and interactive components that will make your website more functionally usable for your visitors.
Create a slide-out footer with this neat z-index trick
In this short tutorial, we are going to create an interesting slide-out footer with a bit of CSS. Grab the zip from the download button above, open it in your favorite code editor and read on!
Automatic Figure Numbering With Css Countrs
Learn about CSS counters, the figure element and how to combine both for automatically numbering figures in a web page.
Making a Beautiful HTML5 Portfolio
In today's tutorial we will be making a beautiful HTML5 portfolio powered by jQuery and the Quicksand plugin. You can use it to showcase your latest work and it is fully customizable, so potentially you could expand it to do much more.
Smooth Diagonal Fade Gallery with CSS3 Transitions
In this tutorial we are going to create a gallery with a smooth diagonal fade effect, powered by css3 transitions. It will scan a folder with photos on the server and display them in a grid that spans the entire browser window. Adding new photos is as easy as copying two files (a regular image and a thumbnail, preferably 150×150 px) to the gallery folder.
How to Build Cross-Browser HTML5 Forms
In this tutorial, we're going to take a look at how to serve HTML5 forms to modern browsers, while compensating for older browsers by using a mix of Webforms2, Modernizr, jQuery UI and assorted jQuery Plugins.
Simple Website Layout Tutorial
Simple Website Layout Tutorial Using HTML 5 and CSS 3.
How to Detect Geolocation On Web Browser Using HTML5
HTML5 is been a part of many of my projects and once again I want to share a pretty interesting usage of HTML5 to detect geolocation of the user from the web browser. Currently most of the web browser support HTML5 except the lame Internet Explorer and this geolocation detection works fine with Firefox, Opera, Chrome and Safari.
A tutorial on how to create some subtle and modern caption hover effects.
Expanding Search Bar Deconstructed
A tutorial on how to create a mobile-friendly and responsive expanding search bar.
Build animated feature sections with CSS3
Josh Netherton guides you through creating an animated features block, from sketching storyboards to coding out the CSS3 animations – learning the syntax on the way.
A slider-like layout where the neighboring sections are positioned horizontally next to each other.
An Introduction to CSS Custom Filters
How to Create a Custom, Crisp Icon Font with IcoMoon App
In this tutorial you will learn how to create a custom, crisp icon font with iconmoon app.
Viewing other designers work inspires possibilities that can be achieved through the software. One can examine what kind of methods and techniques they used to achieve their designs.How can it be further improvised and other possibilities can be recreated more distinctively. And if a resource is provided of editable version of files, such as PSDs, a plus point adds up for designers to make these files useful for their product and save time, expenses and modify according to their requirements to make inspiring productions.
Here is a collection of brand new free PSD files for you to download. These files can be used for both personal and commercial purpose according to the limitations. PSD, Photoshop files are always a great resource for every graphics or web designers who are opt to make unique designs in minimal time and expenditures. These are easy to modify files that can help is create a unique designs and also for learning newer techniques.
Software box with disc PSD template
Business web buttons PSD template
People discussing, PSD template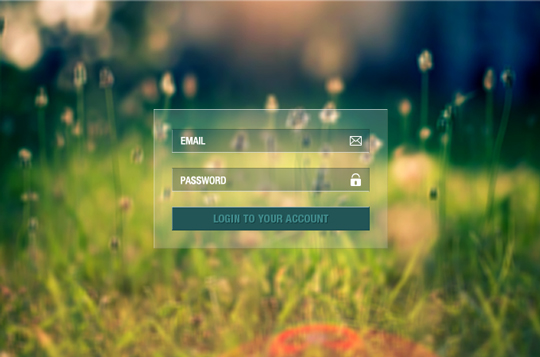 Psd iPad Perspective MockupResponsive Grid System
Blank note pinned to corkboard
Textures are steadily gaining fame especially for web designing purposes. There are a lot of reasons that make textures more preferable to plain colors especially when used as backgrounds. Many different kinds of texture designs are available online many of which are of cost and many are free. These textures may include granite, peeling paints, mosaic, abstract textures and so on. All of them are available in various colors but selecting and choosing the best one that can take a design to the next best level is challenging and time consuming which is not a luxury all designers can afford. To make a design more appealing the texture should be of high resolution and quality so that it maintains its quality. Textures tend to give the design a more continuous and involving look.
We have compiled an entire collection consisting of different textures for everyone today. They are of different designs and colors and completely free to be downloaded by all. Enjoy scouring through them!!
Ripples & Rings Background Textures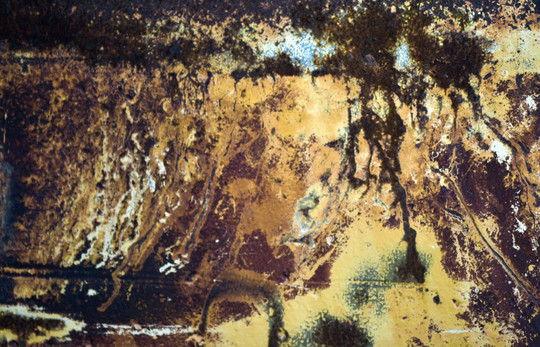 Rust and Blood stylishtexturepack No.2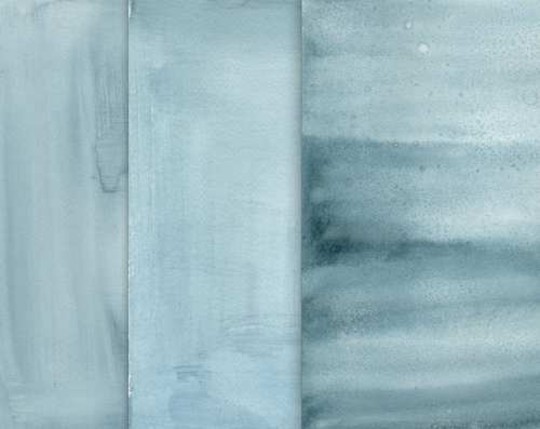 High Quality Wood Texture Pack
5 High Quality Asphalt Road Textures FREE Seamless
Black & White Mottle Paint Texture
Muddy Patterns-Free Texture Pack
Snail's Snack-Free Texture Pack
Badly Crumpled Brown Paper Texture
Distressed and Cracked Wall Texture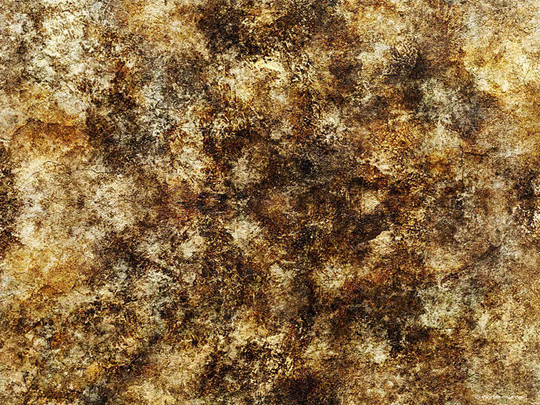 Golden Glow-Watercolor Stock Pack X
Perspective Mesh Texture Background
Hi-defintion Cracked Paint Texture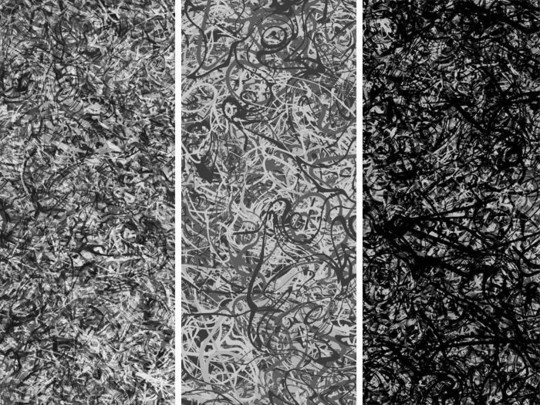 Hi-Def White Cracked Grunge Texture
With the introduction of new technologies and usage of new innovative ways, web industry has totally changed the criteria of web development. Today, responsive website layouts are more popular as compared to traditional website layouts. This is because of the reason that responsive website layouts are more interactive and they engage the visitors for relatively longer period of time. This is the reason why developers are now creating responsive website layouts to a greater extent.
With responsive website layouts, today's websites are no more nifty looking websites rather they have been evolved and improved. Responsive website layouts are more reviving and refreshing and they also give life to your website design. Here is the complete collection for you of some amazingly flexible grid tools to help you create visually appealing and fully functional responsive websites. Let us have a look at this collection and enjoy! Feel free to share your opinions with us via comment section below.
A Responsive Web Design tool for creating grids by Erskine Design.
Just a simple calculator to help turn your PSD pixel perfection into the start of your responsive website.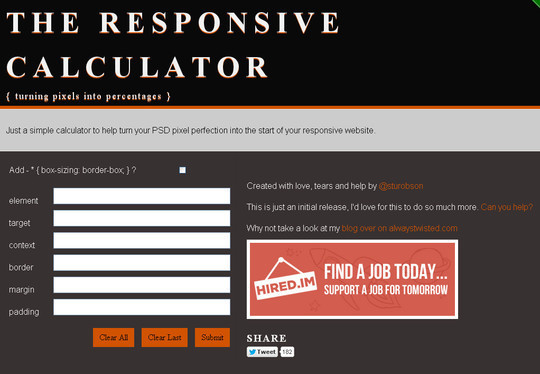 The Responsive Grid System isn't a framework. It's not a boilerplate either. It's a quick, easy & flexible way to create a responsive web site.
Set column and gutter widths, choose the number of columns, and switch between pixels and percentages.
SG is prepared for 4 distinct ranges of screen size: screens 720px, screens > than 985px, and screens > than 1235px. So people visiting your site will receive a layout that's tuned to the size of their browser window. Say goodbye to horizontal scrollbars.
A grid system for responsive web design. Includes folding columns, elastic gutters, a zoomable baseline grid, and a delightful grid overlay script.
Designing grids with Gridset is as easy as dragging guides in Photoshop or Fireworks. Gridset provides whatever you need: PNGs, a comprehensive cheat sheet and CSS.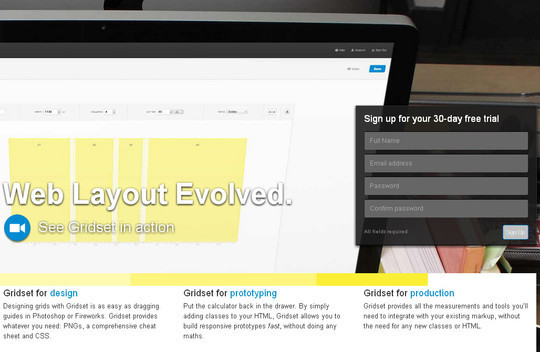 A responsive CSS grid system for rapid prototyping.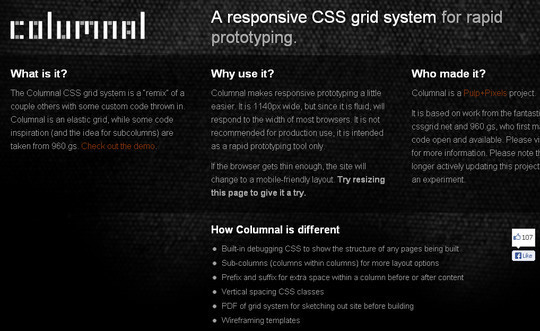 A responsive 960 grid from Paravel.
Susy: Semantic grids with a responsive touch.
320 and Up is a lightweight, easy to use and content first responsive web design boilerplate.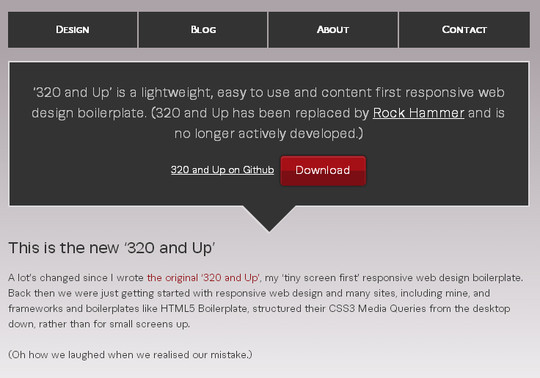 The jQuerin Grid Builder is a responsive code generator which outputs clean and semantic html & css code.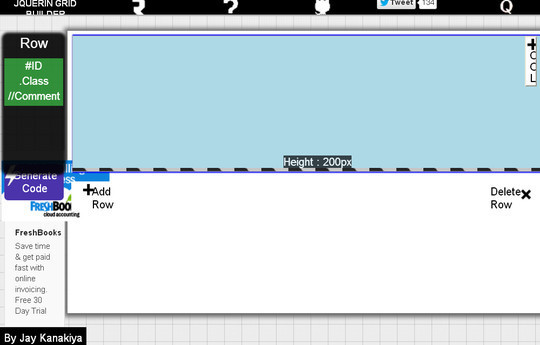 In this round up, we are presenting 14 wireframe UI stencils for the most popular social networking websites and others, so that you will be able to do a quick prototyping by using all these wireframing UI stencils with no trouble. You can use these wireframe UI stencils to create quick mockup of your clients' projects and let them see how their project will look once it is completely designed.
Here is the complete collection after a small jump. Feel free to share your opinions with us via comment section below. Your comments are always more than welcome. Enjoy looking into this collection and have more fun in using them for your works.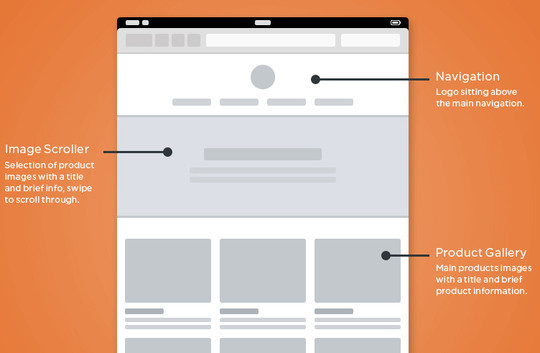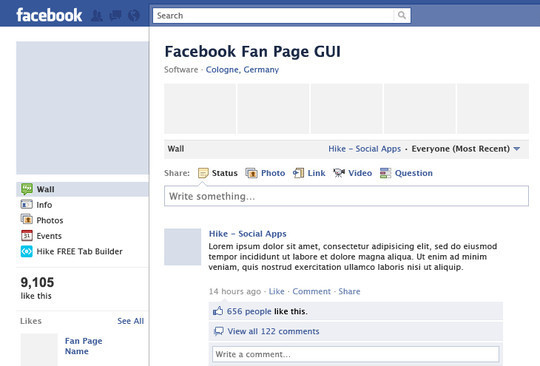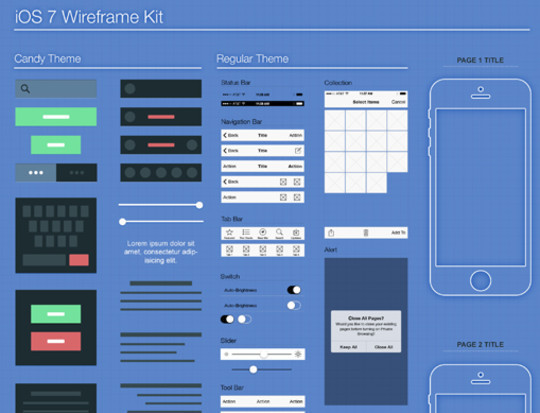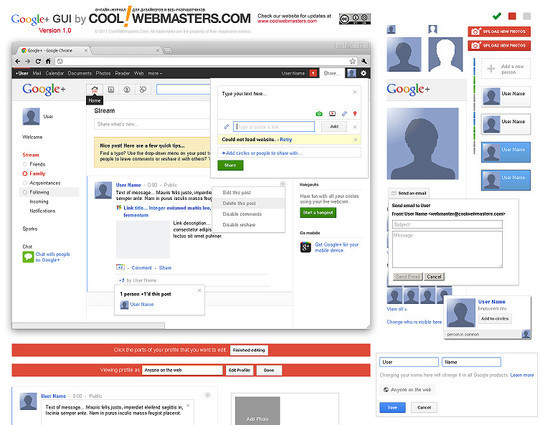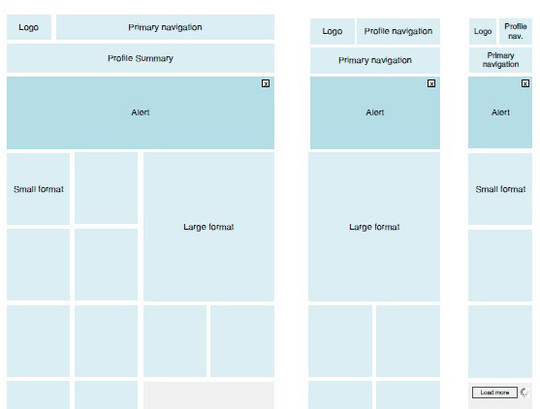 UI kits are the initial building blocks of any website or software. Most of the designers treasure good UI kits and they would definitely love to add more great UI kits to their reserve. Designing UI kits is a difficult job since it requires new ideas and loads of time to create just the right design that will attract the ideal audience. These kits can be designed using Adobe Photoshop, which is the most commonly used software in the market. To meet the most current trends and requirements the UI kits designers need to brainstorm to bring about the best combination of colors, buttons, widgets, menus and other primary tools in shaping any software. Searching and finding a UI kit that best suits ones needs is crucial to making a successful project and for that the designers require time which is not always available.
These kits are most useful to those designers who don't have enough time to design their own interface from scratch. Therefore, today we have compiled some excellent UI kits for all the designers. These can be easily downloaded and adjusted to please you most. Go through our collection and find the perfect design to get you started.
Cream UI – Mobile Interface Kit