Web Applications
For today's round up, we thought to compile some free online real-time HTML editors that you can use to create interesting and appealing web pages and websites for free of cost. Therefore, here we have come up with a list of some free online real-time HTML editors that you can find on the internet. Basically, such types of online HTML editors offer numerous means of editing as well as creating HTML code lines, and are quite easily accessible. This is the reason why they are so popular.
So, without any further ado, we are presenting the complete list after the jump. We hope that you will like this collection. Check this out and get to pick one!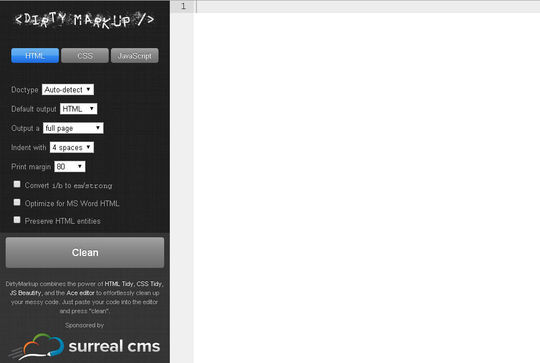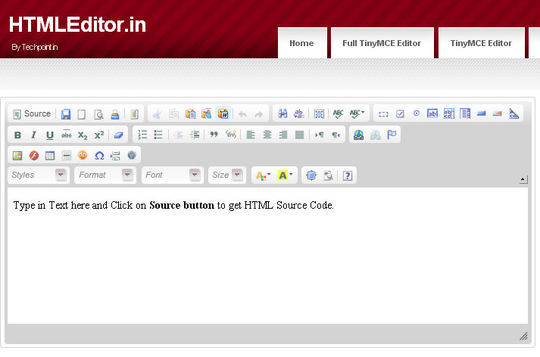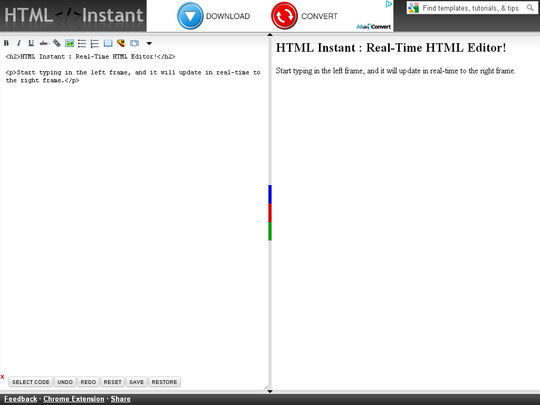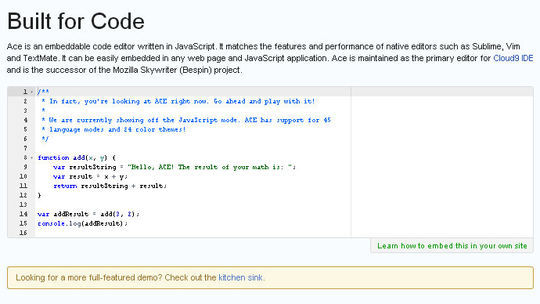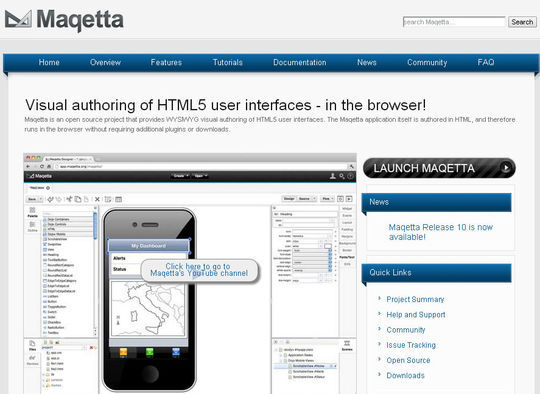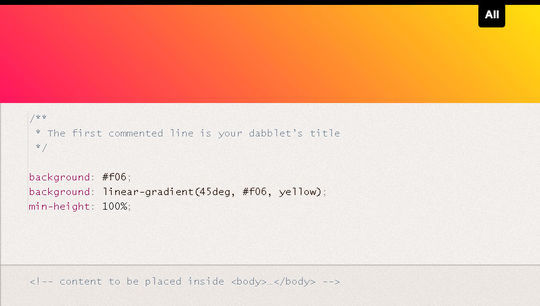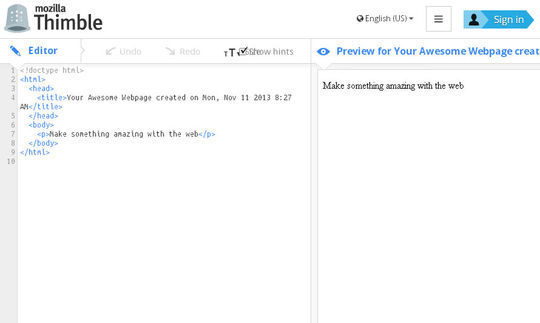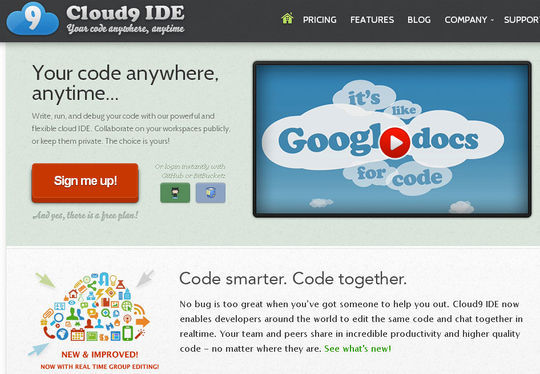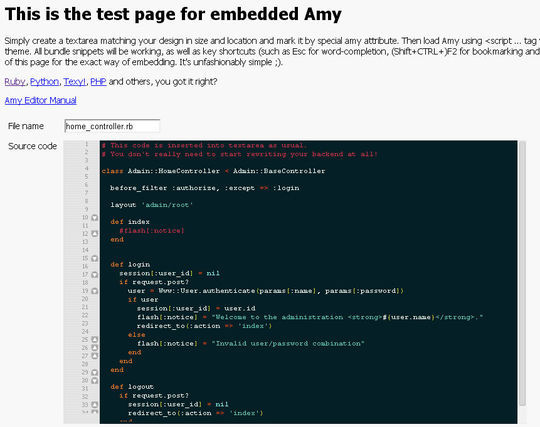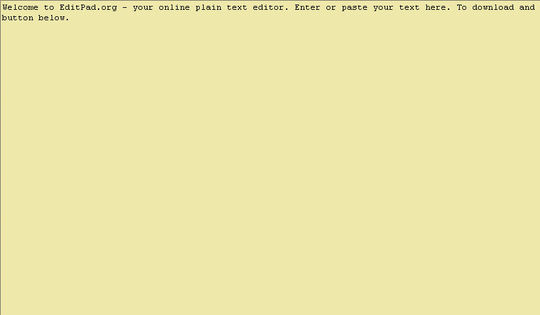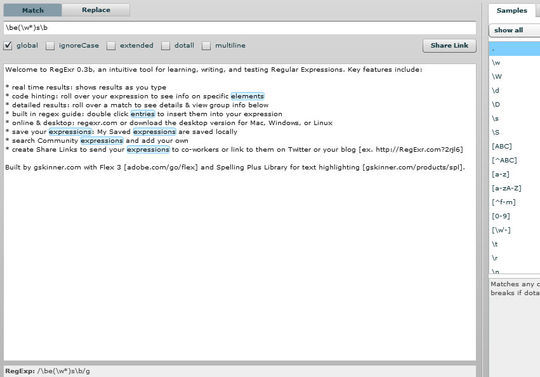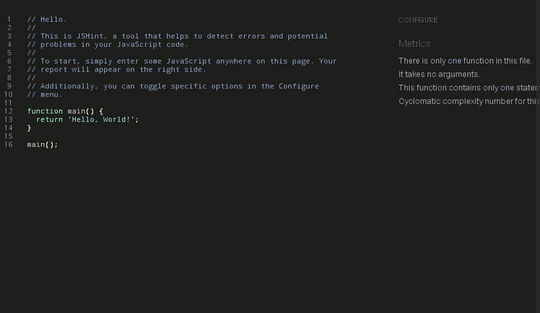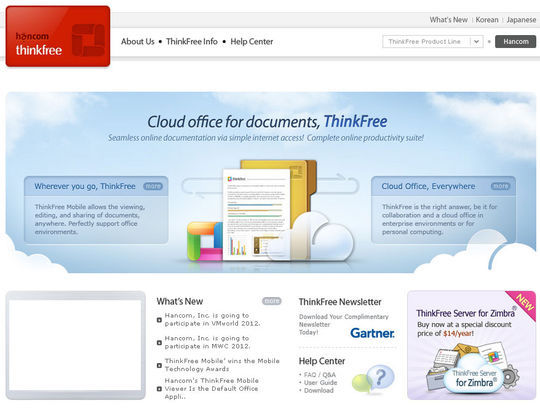 Free Online WYSIWYG HTML Editor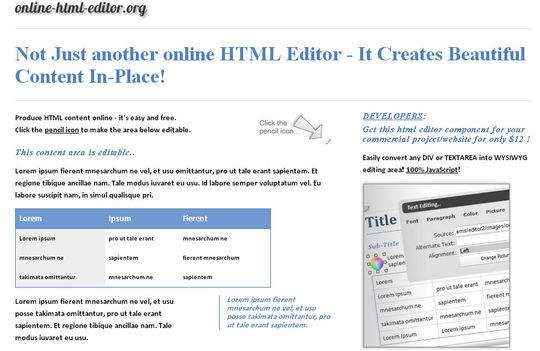 With this collection, we are showcasing a fresh assortment of some free tools and framework for web developers so that they can download them and simplify their work process. Resources such as framework are meant to expedite web developers work flow by allowing them carry out certain actions quickly thus helping them to improve their productivity as well.
Web developers need to be up to date with the recent developments in the industry and they need to be well aware of the current news and new tools. Here we are presenting some new and fresh tools and frameworks that would definitely be of your interest. Have a look! Enjoy!
Phalcon is a web framework delivered as a C extension providing high performance and lower resource consumption.
YARD is the only Ruby documentation tool that supports storing metadata alongside your documentation. This metadata can be used to create consistent documentation in any format you wish. YARD also comes with a powerful templating system to quickly modify existing templates. And for the simple case, you can even add custom metadata to your docs with nothing but the command-line.
Koala is a GUI application for Less, Sass, Compass and CoffeeScript compilation, to help web developers to use them more efficiently. Koala can run in windows, linux and mac.
Duo is a web browser that allows you to keep an eye on mobile without losing sight of the desktop. If you're into Responsive Web Development, we made Duo for you.
Light Table is a new interactive IDE that lets you modify running programs and embed anything from websites to games.
Laravel is a web application framework with expressive, elegant syntax. We believe development must be an enjoyable, creative experience to be truly fulfilling.
DevDocs combines multiple API documentations in a fast, organized, and searchable interface.
A CSS preprocessor that acts like a polyfill for future versions of the spec.
Docker is an open-source project to easily create lightweight, portable, self-sufficient containers from any application. The same container that a developer builds and tests on a laptop can run at scale, in production, on VMs, bare metal, OpenStack clusters, public clouds and more
VaryCode team is a group of professionals focused on programming code conversions between different programming languages.
Jiko is a modern and easy to use template engine for Javascript. Its objective is to provide to Javascript programmers a way to write templates with an engine as powerful as server-side state of the art template engines like Jinja and Mako.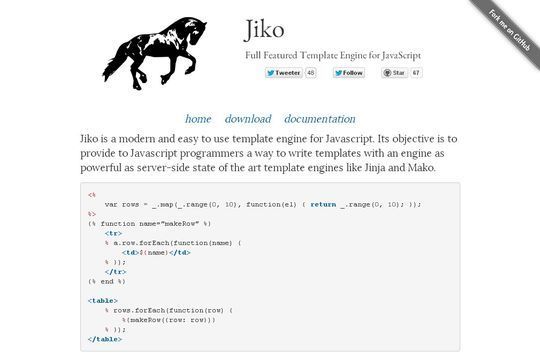 Cabot is a free, open-source, self-hosted infrastructure monitoring platform that provides some of the best features of PagerDuty, Server Density, Pingdom and Nagios without their cost and complexity.
countUp.js is a dependency-free, lightweight JavaScript "class" that can be used to quickly create animations that display numerical data in a more interesting way.
ConvNetJS implements Deep Learning models and learning algorithms as well as nice browser-based demos, all in Javascript.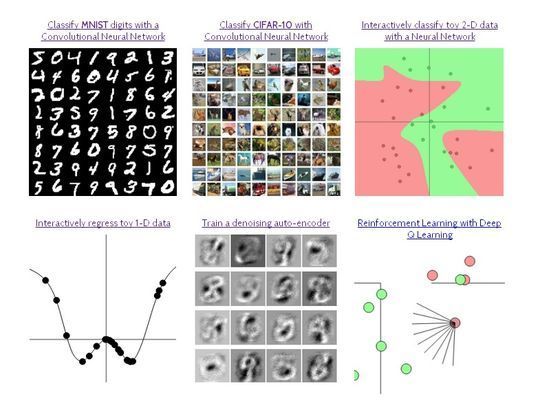 Highlight.js highlights syntax in code examples on blogs, forums and, in fact, on any web page. It's very easy to use because it works automatically: finds blocks of code, detects a language, highlights it.
A simple way to create and maintain how elements fade in, triggered when they enter the viewport.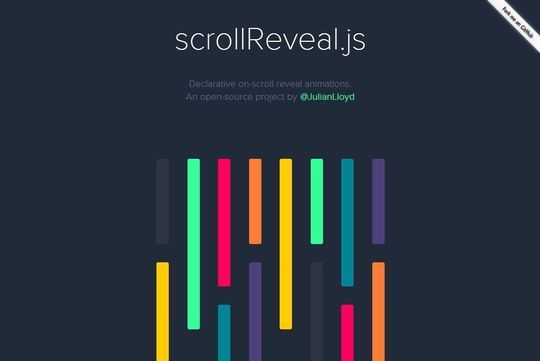 Epub.js is a JavaScript library for rendering ePub documents in the browser, across many devices.
A lightweight JavaScript library that generates circular graphs in SVG.
Switchery is a simple component that helps you turn your default HTML checkbox inputs into beautiful iOS 7 style switches in just few simple steps. You can easily customize switches, so that they match your design perfectly.
Uinames.com is a simple tool to generate names for use in designs and mockups.
A beautiful CSS framework under 2kb (minified and gzip).
A tiny library for interactive swiping and reordering of elements in lists on touch screens.
Zepto Builder will let you generate a custom version of Zepto that just includes the modules you need.
A simple responsive CSS grid.
Hubot is your company's robot. Install him in your company to dramatically improve and reduce employee efficiency.
YouCompleteMe is a fast, as-you-type, fuzzy-search code completion engine for Vim. It has several completion engines: an identifier-based engine that works with every programming language, a semantic, Clang-based engine that provides native semantic code completion for C/C++/Objective-C/Objective-C++ (from now on referred to as "the C-family languages"), a Jedi-based completion engine for Python, an OmniSharp-based completion engine for C# and an omnifunc-based completer that uses data from Vim's omnicomplete system to provide semantic completions for many other languages (Ruby, PHP etc.).
Nightcode is a simple IDE for Clojure and Java. It integrates a copy of Leiningen as well as the lein-cljsbuild, lein-droid, and lein-fruit plugins. The goal is to provide a simple, all-in-one solution to get started with Clojure/Java programming for the command line, the desktop, the web, Android, and iOS.
HTML5 Drag & Swap Zepto Plugin
A micro plugin for having swappable/dragable/sortable lists and grids.
Twittstrap Sleek,intuitive,and powerful front-end framework for faster and easier web development.
A high productivity web framework for the Go language, in the spirit of Rails and Play!
Daux.io is an documentation generator that uses a simple folder structure and Markdown files to create custom documentation on the fly. It helps you create great looking documentation in a developer friendly way.
Cardinal is a small "mobile first" CSS framework, with useful default styles, fluid typography, and a responsive grid system.
PocketGrid is a lightweight pure CSS grid system for Responsive Web Design. Moreover, it is semantic, mobile-first, and allows to have an unlimited number of columns and breakpoints.
Fitgrd is not a framework. It's a solid foundation to build up your own responsive website. It is designed for rapid prototyping, but also runs well in production environments. This grid system is perfect for advanced web designers who don't want to have their pages look like "bootstraped".
A lightweight, mobile-first boilerplate for front-end web developers.
Preboot is a collection of LESS mixins and variables for quickly writing CSS. As the precursor to Bootstrap, it serves as a lightweight and interface agnostic approach to jumpstarting your next web project. Use it how you see fit.
A minimalistic grid for building awesome Websites for the modern browser. It uses Sass silent classes (placeholders) to structure content in HTML and keeps your Markup free of excess presentational classes like "unit_1of4″, "small-2″, "grid4″.
Frameworks make decisions for you about how to organize, structure and design a site. Pattern libraries don't separate styling and markup, making them tough to use in a truly modular fashion.
CSS for clean and fast web apps.
Framework for getting started with the Responsable grid.
Clank is an open source HTML/CSS prototyping framework for tablet and smartphone apps. Think of it as Twitter Bootstrap but for prototyping native apps.
Spending hours manually designing your pages for the responsive web? Layout your pages in minutes for beautifully responsive pages on desktops, tablets and smartphones.
Here we have out together a useful collection of 40 useful tutorials and articles for the web developers. Internet has simplified many complicated concepts into easily understandable sub components so that new users or beginners as well as professionals can get benefited from. Web based tutorials is one of those resources that are valuable in bridging the gap between the new technology and its prospective learners.
This compilation presents 40 tutorials and articles for web developers. These resources not only save their time but will also make their workflow more fun and easy. We hope you like this.
How To Put WordPress Site Into Maintenance Mode
There are several ways of putting a website into maintenance mode, and the technical details may differ accordingly. If you are on WordPress, here are 3 ways to put your website into maintenance mode.
Create a flat colorful contact form with HTML and CSS
In this styling tutorial we'll be creating a flat and colorful contact form with HTML and CSS. Note that this is only a styling tutorial.
How To Design Custom Pricing Plan Tables with HTML5 and CSS3
For this tutorial I want to demonstrate how we can create pricing tables with just a bit of HTML5 and CSS3. Despite the name, I haven't actually used any
elements within the design.
How To Create A Self-Paced Email Course
In this tutorial we will learn how to create a self-paced email course.
Create a Flipping Awesome 3D Gallery with jQuery Flipping Gallery
Here, we would like to show you another jQuery plugin of mine called Flipping Gallery that will let you add a simple but beautiful 3D flip gallery right on your website with a simple markup and one simple function call.
Create an Awesome 3D Interactive Object using only Images and jQuery
Here, we have created an easy-to-use plugin that lets you create a 3D interactive object using multiple images as frames allowing your users to manipulate the object as they like. This plugin is perfect for showcasing your product to the world.
Add Depth to Flat UI with Flat Shadow.js
Here, let me introduce to you a little jQuery plugin I created to do just that called, Flat Shadow. This plugin will automatically add a beautiful shadow effect to your HTML elements without you even opening Photoshop. I'll guide you through all the features available and how you can incorporate it in your work.
Create a minimalistic black and white navigation with HTML and CSS
In this tutorial We are going to show you how to create a minimalistic black and white navigation using HTML and CSS.
How To Design A Mobile Game With HTML5
In this article we will learn how to design a nobile game with HTML5.
How To Setup WordPress Using OpenShift
Do you want a free self-hosted WordPress blog? We're going to demonstrate how to install and run an instance of WordPress blogging software on the OpenShift platform in just an hour.
Quick And Easy Way To Install WordPress Locally.
Easy Display Switch with CSS and jQuery
Here we are going to demonstrate how we can make a simple list-style interface that switches over to thumbnails using jQuery. The user may find this helpful when browsing website articles, e-commerce products, and other similar galleries. The design itself is quite simple to create and there isn't much required jQuery at all. Check out my live sample demo below.
Fix Any Div Container into View Port
Trying to fix a div container dynamically can be a real pain for developers. The CSS only solution doesn't offer enough flexibility for it to be used in real world situations, so the only way to go is to create a Javascript to calculate the position and place them dynamically. Even then, it can still be overwhelming.
How To Code an Image Zoom Hover Display with jQuery
In this tutorial we want to introduce a very simple jQuery plugin called EasyZoom. It's all free and open source to download right from Github. The tool makes it super easy to create your own image zoom panel, which can appear on mouseover or be tied onto another event handler. Check out my live sample demo to get an idea of the final product.
How To Create Custom WordPress Template Tags
In today's tutorial, we are going to walk you through this not-too-complicated process. Let's get started with the fundamentals.
How To Display "Featured Content" In WordPress
You probably have stories in your blog you want to highlight to your readers. This is commonly referred to as "Featured Posts" or "Featured Content". If you are using WordPress, displaying these featured posts can be achieved in various ways, one of which is using a plugin like Jetpack.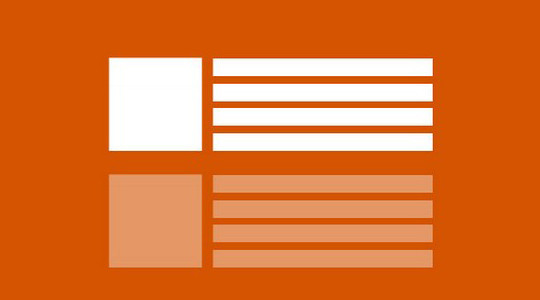 Create a CSS/jQuery Image Rotator with Descriptions
In this tutorial I am reintroducing some of Soh's original codes on how to build this dynamic automatic rotator. The jQuery is contained within the same index file and it is easy to follow along.
Using HTML5 Drag And Drop To Create A Shopping Cart
The release of HTML5 introduced native Drag and Drop functionality to modern web-browsers. This means it is now possible to have movable elements on screen without the aid of frameworks like jQuery. This week we'll be taking advantage of the drag and drop functionality to create a basic shopping cart. The basic functionality we'll cover, will be adding an item to the cart and if it already exists updating the quantity and totals.
Using CSS3 pseudo-classes and transitions to create interactive links and buttons
Hyperlinks and buttons are a functional yet in general boring aspect of a website or web application. They tend to provide very little feedback when you interact with them. This doesn't have to be the case, it's very easy to add some simple styling to let the user know that they have either interacted with or can interact with an element.
Semantic CSS With Intelligent Selectors
In this article, we will explore an alternative approach to styling Web documents, one that marries document semantics to visual design wherever possible. With the use of "intelligent" selectors, we'll cover how to query the extant, functional nature of semantic HTML in such a way as to reward well-formed markup. If you code it right, you'll get the design you were hoping for.
Using CSS3 to provide smooth resize effects
Ever noticed if you resize your browser window with Gmail open (or Asana or a host of other sites) the various elements on screen resize automatically in a smooth animation? This can be done using JavaScript or jQuery, but can also be achieved using CSS3 transitions and @media selectors.
Create a flat bubble navigation with HTML & CSS3
In this tutorial I'm going to show you how to create a flat bubble navigation with HTML and CSS3.
How To Code a Forrst API Webapp using JSON and jQuery
In this tutorial We want to demonstrate how we can access the Forrst API using jQuery. Some API wrappers actually require server-side code like PHP or Ruby.
Embed an Interactive Panoramic Photo with jQuery Panorama Viewer
Here, I have developed a very simple plugin that will let you retain the normal width of the panoramic photos while letting your viewer interact and scroll through them. Let me introduce to you, "jQuery Panorama Viewer".
Create a Dynamic Flip Out Card with FlipOut_Cards.js
Flip Out Cards is a plugin that will let you display more information by flipping out extra cards without consuming much space. Without further ado, let's explore all the possibilities that this plugin can offer.
Create a Ticking Intro Animation for Your Typography
I love flat design. It allows us designers and developers to be able to focus on content and typography instead of spending our time aligning pixels for elements with no utility. Today, I have decided to write a plugin called Flipping Text that will create a ticking intro animation for your typography for your website.
How To Code a Hidden Author Bio Display using jQuery
In this tutorial I want to demonstrate how we can build a very simple HTML5 webpage recreating a full author bio display.
Recreating the Awesome AirBnb iOS7 Menu Animation for the Web
Have you seen AirBnb's new iPhone app they redesigned for the iOS7? If you are using an iPhone, I suggest you download the app and play around with their side menu. The awe-inspiring animation had me stunned when I first saw it and so I decided that I would try my best to recreate a similar experience, but for the web. The result was this jQuery plugin I made called Fly Side Menu.
Creating an Immersive Slider Experience with jQuery Immersive Slider
Here, let me present to you Immersive Slider, a plugin I built to help developers create a more immersive slider experience by changing the whole container to match the viewing slide like you see on Google's TV website.
Creating a Parallax Scrolling Webpage Using Jarallax.js
In this tutorial we will be creating a single page based on this Parallax Scrolling effect using a JavaScript library called Jarallax.js.
Creating an Apple's iPhone 5S Website
Here, I have decided to build a simple plugin called One Page Scroll that will let you quickly create a similar website to the iPhone 5S and iPhone 5c page, with one JS call. Without further ado, let's begin diving into all the features available.
Create a Smooth Jump-To Sub Navigation Menu in One JS Call
To help reduce this, I've decided to create a plugin that lets you add a Jump To sub navigation menu with one JS call. The readers will be able to use this to jump to data they are interested in right from the start. Want to know how I did this? Without further ado, let's begin diving into the plugin features.
Notify Better.js: Creating a Dynamic Favicon and Title
In this article I would like to introduce a jQuery plugin called Notify Better that I built to help web developers create a better notification allowing them to show a notification bubble right on your website's favicon or on your website's title with only a few lines of code.
Building a Single-Page Dynamic Website using AnimateScroll.js
In this tutorial I want to demonstrate how we can use AnimateScroll to build a sliding single-page website layout.
Building Vertical-Tabbed Content Sections with jQuery
In this tutorial I want to demonstrate how we can build a custom vertical content section using jQuery. All of the internal content is held inside div containers which can be navigated with an icon-based menu.
Creating the New Google Play's Multi-Level Navigation from Scratch
Google have recently released a new Google Play website complete with a new redesign and what caught my attention was the way they implemented their navigation bar. With the smooth animation and how they let users peek at the root-level menu by simply hovering a back button, I decided to build a similar navigation menu from scratch using HTML, CSS and jQuery.
How To Build a Range Slider Input with jQuery UI
I want to demonstrate how to build a more customized version of the range slider using jQuery UI. The slider widget is a part of the jQuery UI core library so it comes prepackaged with the script. This makes it really easy to play with because the documentation has been well-sourced and easy to consume.
How To Make a Custom HTML5 Select Menu with Selectize.js
In this tutorial I want to introduce the Selectize plugin for jQuery. It allows developers to greatly alter the presentation of input fields related to select menus and tag-formatted text fields. This can provide a tremendous benefit on projects where you need a cleaner, updated interface. It is a fairly straightforward process and shouldn't take more than 60 minutes to create.
Creating Content Tabs with Pure CSS
As CSS3 has started gaining more popularity and more browsers are starting to support it, many common interactions that you would expect from a website that were created using JavaScript are now being replaced by pure CSS solutions. Today I'll show you how to create an animated content tab using only CSS.
Making Draggable Webpage Elements using jQuery
I want to demonstrate how using a very simple jQuery UI script will allow for any objects to be dragged along the page. Since this is all built into jQuery we have the ability to use callback functions, which are sort of like unique JS codes we write whenever a user drags or drops an item. There are so many different examples on the jQuery UI website that you should definitely go and check out. I am not using anything overly complex, but you can also see my live demo or download the source codes from the links below.
Developers constantly need some tools to check their codes so that they can make necessary changes without wasting time in finding out where change is required. With this collection, we are showcasing 17 very helpful websites for the developers that will let them test code snippets. This post will save time and we are sure that developers will find this post useful as well. This is because developers are constantly required to check their codes in order to ensure that everything is working fine.
Below, you will find some useful websites for testing code snippets. We hope that you will like this collection. Feel free to share your opinions with us via comment section below. Your comments are always more than welcome.
Ideone is something more than a pastebin; it's an online compiler and debugging tool which allows to compile and run code online in more than 40 programming languages.
A tool for easy online testing and sharing of database problems and their solutions.
An interactive CSS playground and code sharing tool. Dabblet saves to Github gists and offers many conveniences for CSS editing.
A little app from ZURB that lets people slice up bad code and share their feedback to help put it back together.
Write, run, and debug your code with our powerful and flexible cloud IDE. Collaborate on your workspaces publicly, or keep them private. The choice is yours!
GistBox is the personal code library you've always wanted.
Check that your HTML code conforms to your coding standard.
Write code online php code test php online php test run php code online run code online.
Collaborative JavaScript Debugging.
Tryit Editor v1.7 is an online HTML tester that is downloadable, as well as being able to be used online.
Type HTML in the textarea, and it will magically appear in the frame.
The JavaScript Code Quality Tool.
Compilr is an online editor & sandbox that lets you write your code all from the comfort of your browser. We do all the heavy lifting so you can just focus on writing and learning code!
The Python IDE for the web. Play around with and modify live example code. Share or demonstrate solutions to problems.
Tidy and Beautify your HTML, CSS, and JavaScript code.
An intuitive tool for learning, writing, and testing Regular Expressions.
Standalone test spies, stubs and mocks for JavaScript. No dependencies, works with any unit testing framework.
There is a time when only Power Point was used for creating presentations and slides. But now there are so many advanced sites and wonderful Apps are easily available in the internet. If you are planning to create an eye-catching and outstanding presentation then have a look at this collection. In this collection you will find 40+ superb sites and Apps that surely help you to creating your masterpiece and most important is they all are easy to use.
With these sites and Apps you can make your presentation more stunning and eye-catching. Check this out and get to pick one and do not forget to share your precious opinion with us via comment section is below. Enjoy and stay creative everyone.
Prezi is a cloud based presentation software that opens up a new world between whiteboards and slides. The zoomable canvas makes it fun to explore ideas and the connections between them.
SlideRocket is a revolutionary new approach to business communications designed from the start to help you make great presentations that engage your audience and deliver tangible results.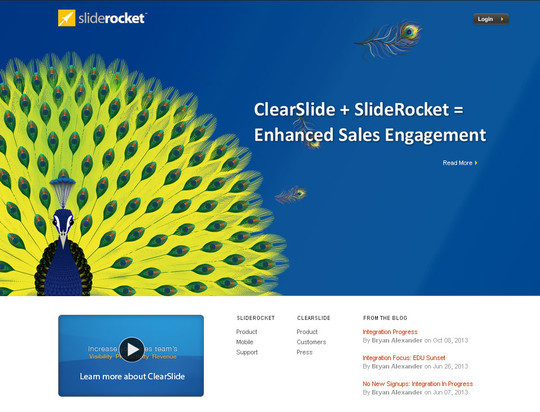 authorSTREAM enables presenters to upload and share PowerPoint presentations online and embed slideshows in blogs, convert to video and share on YouTube, iPods, iPads and social networks.
Jux is the best showcase for your stories. Share words, photos and videos with unprecedented ease and impact. Fullscreen on every screen. Desktop, iPad and iPhone.
Tell your story anyway you like. Add photos, music, video, and audio, and share it publicly or privately in an instant.
Free presentation creation, hosting. Add audio to PowerPoint slides, docs, photos to create online videos. Use for e-learning, on-demand webinars, lead generation.
Novio: an easy-to-use tool to create interactive online video presentations using a webcam and PowerPoint slides.
Myplick is an easy way to share your Presentations and Slideshows online.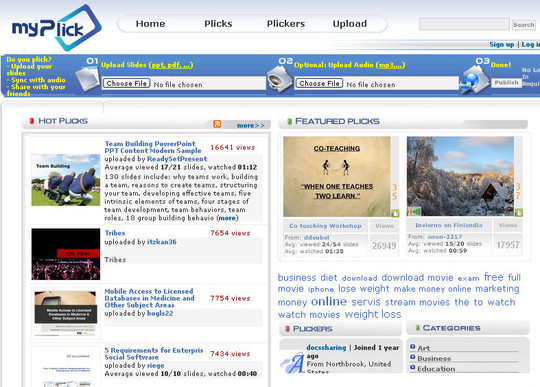 Click 'Record' and off you go – if you can talk & click a mouse at the same time then you can use Present.me. If you make a mistake, there's no need to start again, you can trim the mistake off, then carry on recording from where you left off. It's really easy!
Upload and Share PowerPoint presentations with your family, friends, colleagues, clients and the whole world.
The easiest and powerful presentation platform just works.
Zentation combines video and slides to create online presentations that best simulate the live experience. Easily create high-end webinars, webcasts, elearning, training and virtual events.
Automatically make your own free slide show in seconds. Upload photos, pick music, add captions in the show, and more!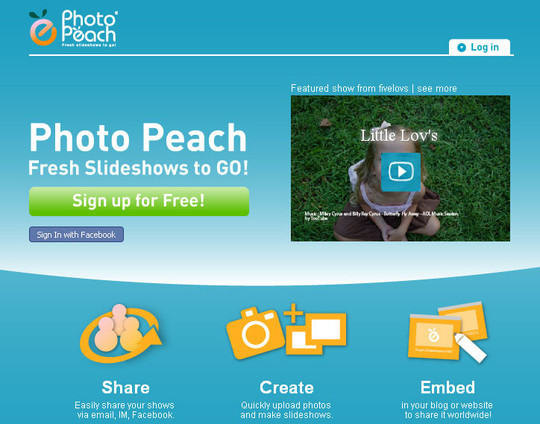 Transforming media into collaborative spaces with video, voice, and text commenting.
Get students excited to learn with digital media. Make a video with photos, video clips and music to enhance the classroom experience.
SSC is great for sharing photos from a vacation or a celebration with your friends and family. Beautiful or humorous presentations make a wonderful gift. Slide Shows can also promote your products or services. Share your slideshows on YouTube or Facebook!
Biteslide is a fun and easy-to-use slidebook app that promotes student creativity, self-expression, and imagination.
Electric Slide: Present Anywhere
Electric Slide is the easiest way to wirelessly present PowerPoint slides, Office documents, PDFs and videos with your iPhone or iPad. Your device is a remote control that works anywhere with any screen. Since viewers just need your simple URL to follow along, setup is a cinch. You can also connect your device directly to a TV or projector via HDMI or VGA.
eMaze is an online presentation tool for people who want more than PowerPoint
Haiku Deck is the simple new way to create inspired presentations – whether you're pitching an idea, teaching a lesson, telling a story, or igniting a movement. Featured on the iTunes "New and Noteworthy" and "What's Hot" lists!
Slideshows for facebook, twitter and blogs.
Get your design ideas online and start reeling in the feedback. A little app from ZURB that lets you cast your ideas, poll your friends, and reel in the feedback.
View PowerPoint on an iPad, iPhone or iPod with an award-winning app. Connect an iPad to a projector. Manage and track team content. Broadcast slides online.
Free Slideshow Maker Software for Windows.
Speaker Deck is the best way to share presentations online. Simply upload your slides as a PDF, and we'll turn them into a beautiful online experience. View them on SpeakerDeck.com, or share them on any website with an embed code.
Awesome Way to Organize and Present Ideas using Mind Maps and Prezi Effects.
Vivapitch lets you view, share, save, annotate and engage with conference presentations on your mobile device, in real time.
Simply put, Vizlingo is a messaging tool that translates your words into video. It's easy! Just type, see and send.
A new way of organizing, sharing, and presenting web content.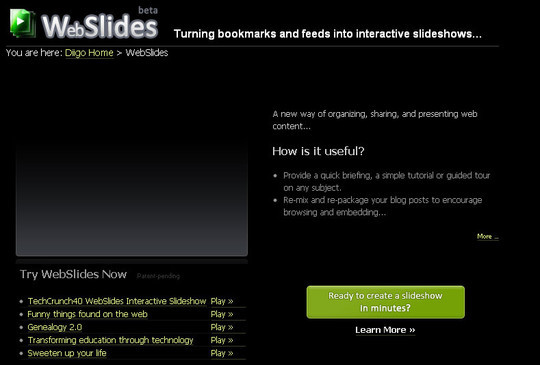 Premium Tools and Sites: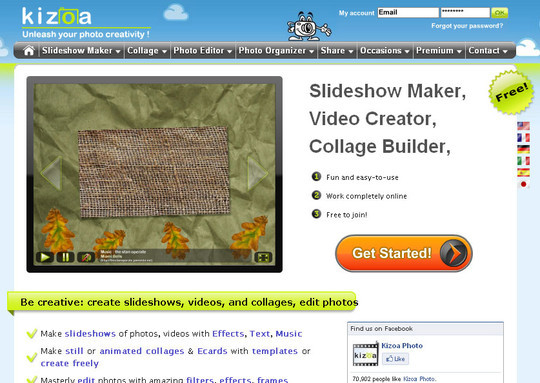 Slideshows for facebook, twitter and blogs
In this round up, we have put together a list of top 9 free e-learning authoring tools for you. Thanks to the internet and the technology, today we have several tools to make our work easier. These tools can be used in many different ways and we can take benefit from them if we use them wisely.
Below, we are listing top 9 and free e-learning authoring tools for you. we have chosen the best out of best tools for educational writers that they must start using as soon as possible.
CourseLab is a powerful, yet easy-to-use, e-Learning authoring tool that offers a programming-free WYSIWYG environment for creating high-quality interactive e-Learning content that can be published on the Internet, Learning Management Systems (LMS), CD-ROMs and other devices.
Smart Builder is the elearning authoring tool that enables you to create custom elearning without writing code.
Vyew allows you to meet and share content in real-time or anytime. Upload images, files, documents and videos into a room. Users can access and contribute at anytime.
The fully automatic bibliography and citation maker. Save time by creating a cited page instantly in the MLA,APA,Chicago,or Harvard referencing styles! It's easy, fast and it's free!
MOS Solo, The Free Authoring Tool Offered By MOS
MOS Solo is simple yet powerful: it requires none or minimal training but offers the power of a sophisticated multimedia tool. It lets you create highly interactive, graphically appealing, and media-rich eLearning modules, with ease and efficiency: courses, quizzes, evaluations, demos.
Izzui is a platform for building customized Learning Channels on Facebook. Deliver an unforgettable Learning Experience to your fans when and where it matters.
Easygenerator brings together ease of use with the flexibility and power needed for a variety of project types and instructional styles.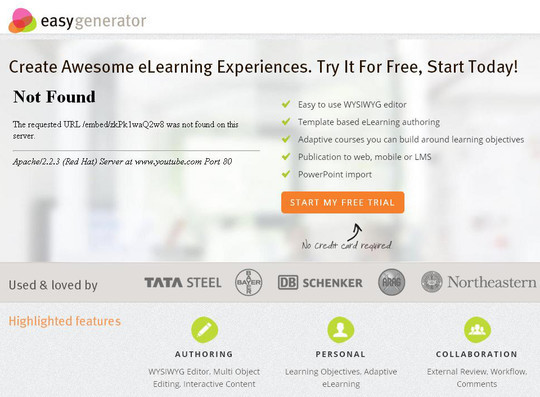 Zenler Studio is a powerful, yet easy-to-use, eLearning authoring system that offers a programming-free environment for creating high-quality interactive eLearning courses which can be published on the Internet or to any SCORM compliant LMS.
Create comprehensive literacy lesson plans and student materials from any content in minutes.
Wireframing and mockup tools are very important for the developers as they make the process of creating a cloud computing based SaaS app or website fundamentally easier. They are the most crucial tools when it comes to communicating a prototype's usability and functionality to clients. Therefore, almost all developers spend loads of their time in searching good and high quality mockup and wireframing tools.
Below, we have put together top 42 mockup and wireframing tools for developers. With these tools, they can provide their clients a streamlined and uncluttered visual to supplement verbalized ideas and designs. Check this out and get to pick one!
Do let us know what you feel about this round up.
Free Tools
Lightweight online tool for creating and sharing mockups (wireframes). Easy, fast and free in use.
Millions of people use XMind to clarify thinking, manage complex information, run brainstorming and get work organize.
The only cloud-based platform with visual development tools and integrated backend services.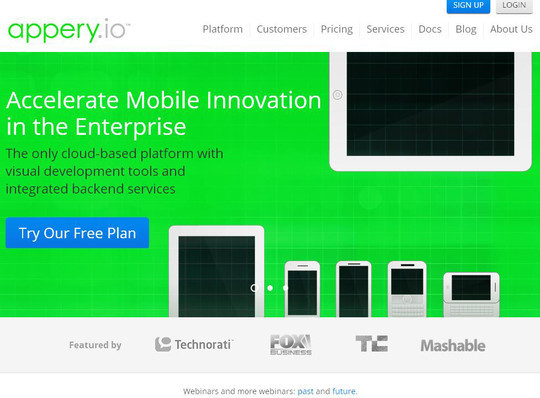 Lumzy is a Quick Mockup and Prototyping tool. Runs on the browser.
Pick "Illustration" or "Pencil" to create a new iPhone Mockup.
Pencil is built for the purpose of providing a free and open-source GUI prototyping tool that people can easily install and use to create mockups in popular desktop platforms.
CogTool is a general purpose UI prototyping tool with a difference – it automatically evaluates your design with a predictive human performance model (a "cognitive crash dummy").
iPlotz allows you to rapidly create clickable, navigable mockups and wireframes for prototyping websites and software applications.
Cacoo is a user friendly online drawing tool that allows you to create a variety of diagrams such as site map, flowchart, mind map, wire frame, UML diagram and network diagram. Cacoo can be used free of charge.
DENIM is a system that helps web site designers in the early stages of design. DENIM supports sketching input, allows design at different refinement levels, and unifies the levels through zooming.
Pidoco is a web-based prototyping software for rapidly creating clickable wireframes and UI prototypes for web, mobile and enterprise applications. It's easy to use with smart sharing and collaboration features, a convenient specification generator, exports and much more.
Mix Low fidelity and High fidelity. Link sketches to build prototypes. Dashboards and Charts builder.
Easily draw diagrams online using Creately's online diagramming tool. Diagram software packed with templates and features.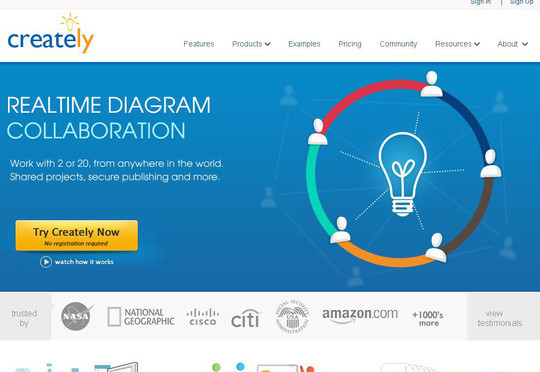 MockNow is easy, fast, (Drag & Drop) and totaly free web based online Mockups (Wireframe) Creating and Sharing tool for website and ready to publish in minutes.
FlairBuilder is a prototyping tool that lets you create interactive wireframes for websites and mobile applications. It's easy to learn and use, and comes with lots of options.
UXPin: UX Design & Wireframing Tools As Beautiful As Your Work.
OmniGraffle can help you make eye-popping graphic documents—quickly—by providing powerful styling tools, keeping lines connected to shapes even when they're moved, and magically organizing diagrams with just one click.
Professional-quality flowcharts,org charts,UML diagrams,network diagrams,wireframes,technical drawings and more.Gliffy works directly in your browser!
Silly-fast mobile prototyping. Create fully-interactive high-fidelity prototypes in minutes that look and work exactly like your app should.
Premium Tools
Mockup Builder is a prototyping solution that helps design software or websites while reducing the time and cost spent on the negotiation stage. Identify your requirements and get the job done right!
WireframeSketcher is a wireframing tool that helps designers, developers and product managers quickly create wireframes, mockups and prototypes for desktop, web and mobile applications.
A prototyping tool for animation and interaction on desktop and mobile.
Create and share hosted prototypes with HTML, CSS, Javascript, Coffeescript, Less and Markdown.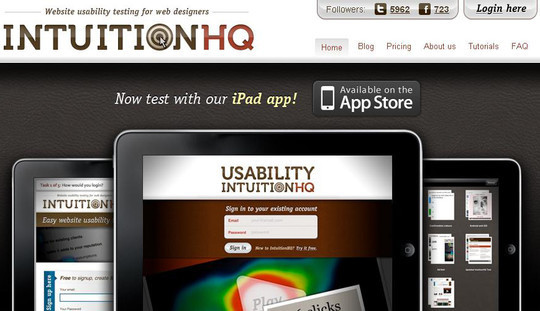 Verify lets you test screenshots of your design work to gain valuable insights on your users' expectations and reactions to your apps and websites before writing a single line of code. Your team will love the great-looking, actionable, reports that will help them make informed design decisions.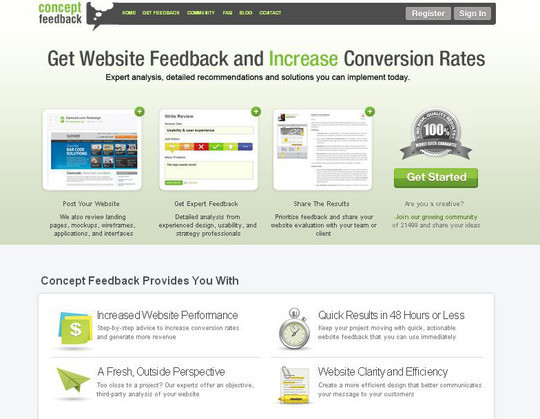 Create surveys and polls that match your brand, budget, and vision.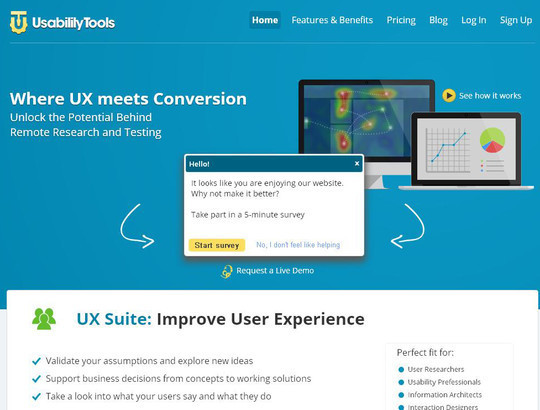 This post presents 14 must to have Magento extensions. Magento is a platform for creating and running online stores of different types, and with more than 1,25,000 online stores it has become the world's leader platform in setting up and running online stores. Although, Magento offers all the possible features to its users but sometimes everything cannot be worked out; and this is where extensions come into play.
You may find number of Magento extensions on the web but in this post, we are sharing 14 must to have Magento extensions that cannot be ignored. So, have a look at this collection and make use of these Magento extensions to make Magento even more better eCommerce plateform.
Speed up your store by combining, compressing and caching Javascript and CSS files.
Facebook Connect Social Shopping
Facebook Connect Social Shopping (FCSS) provides your site visitors the ability to connect with their Facebook friends without leaving your ecommerce store.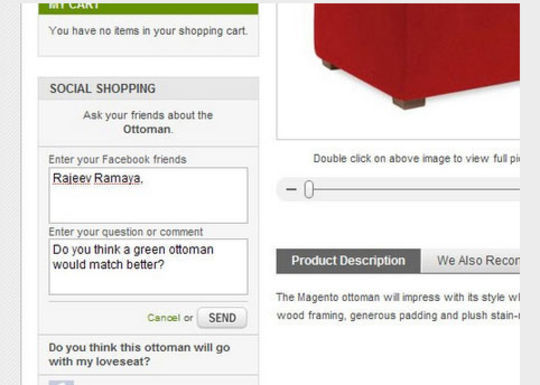 Group your product by brand (manufacturer) attribute. It is absolutely free.
Let your customers recommend your products using Twitter.
Vertical Navigation with CSS Classes
Vertical Category Navigation with subcategories, fine css classes and backend configuration.
Facebook Connect and Like Free
Connect your Magento store to Facebook and benefit from Login and Like features.
Fooman Same Order Invoice Number
Use the Magento order number as the related invoice, shipment and credit memo number.
Certified module to integrate Magento and Varnish that makes your eCommerce site fly.
Allows customer to specify optional comment during order placing.
Think we are kidding about this extension being free? We're not; our one step checkout system for Magento is now completely free! This is our way of thanking the Magento community for all of your support and love towards IWD's goal of making eCommerce simply fun.
This extension enables you to host category and product images on a CDN (or any separate server) with ease.
The original custom shipping rates extension for Magento.
eBay-Magento Integration – Order Import and Stock Level
The M2E Pro integrates Magento into eBay and Amazon, Rakuten platforms. EE & CE only at the moment.
Custom address fields requirements
This extension allows you to change more show options (don't show, optional, required) of the customer address fields.
Today, we present an interesting showcase of screen capture tools that demonstrate effective and competent screen capturing. These tools perform their job quite smartly and we are sure that you will surely like them and will use them for your everyday use. Screen Capture or also called as Print Screen is a way to share with others whatever appears on your screen so that you do not have to describe the whole situation verbally.
This technique is very useful for the tech users as it allows them to share and communicate better with friends and peers. This is the reason why this technique has been greatly used professionally as well. With these free tools and techniques, you can better capture your screen and can share it. Enjoy!
WebKut is an AIR application that allows you to capture web pages, or parts of them in a very simple way.
Snag.gy is an image hosting service that lets you paste images from your clipboard directly online.
Capture is a quick-and-easy screen capture utility for Windows (and NT), which allows you to capture the entire screen, at any color depth and resolution, and save it into a Bitmap file for editing. If you are interested in only capturing one window, you can select to capture the active application window only, to save time editing screenshots!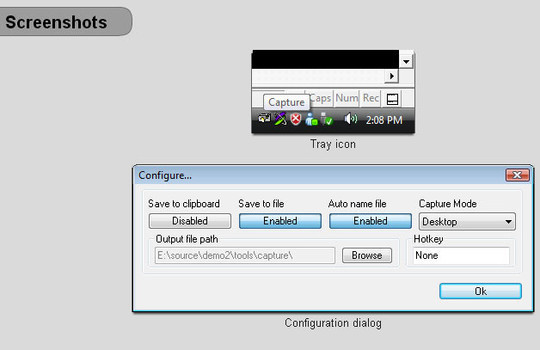 SnapNDrag Pro is screen capture made ridiculously easy. SnapNDrag started off as a simple app that lets you snap a screenshot with one click and then drag the result off to Mail, Finder or any other app that accepts an image.
XscreenCapture allows you to capture an X11 dump from any Linux client with X11 port open. It will also convert and save automatically the result picture in the desidered compress format (default PNG).
Enter the Url and Press Snap. Or Drag&Drop it from your browser. Click on the Thumnails to Save. With Auto Save Checked, the thumnails are immediatly saved to your 'save' folder. Select the type of Snapshot you want to make: Thumbnail, Browser size, or Full Page.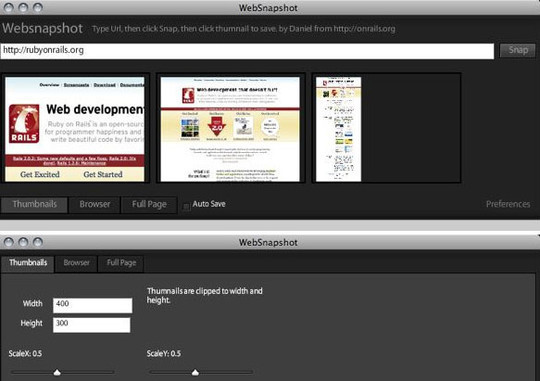 MWSnap is a small yet powerful Windows program for snapping (capturing) images from selected parts of the screen.
Screen Grab Pro Is a freeware screen capture tool. It features One click grab of any screen for ease of use, Timer operation, Current window selection list and more. Screen Grab Pro copies a bitmap to clipboard ready for pasting in your favorite Picture Editor.
Screenshot Captor is a best-in-class tool for grabbing, manipulating, annotating, and sharing screenshots. It's different from other screenshot utilities in several notable ways.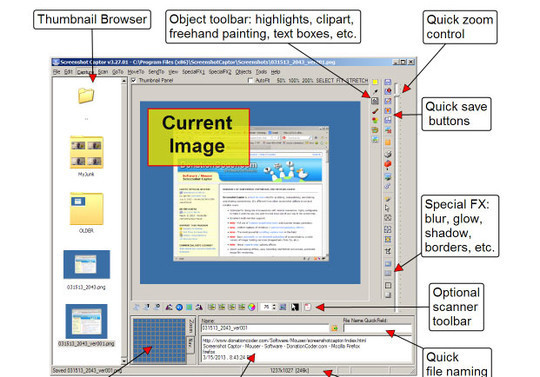 Just click record. Screenr's web-based screen recorder makes it a breeze to create and share your screencasts around the web. Just click the record button, capture your screen & voice, and share the link. Some people even call it fun!
szoter is easy to use, free, online image annotation tool. It makes expressing Your ideas and thoughts easy. It can be used to share Your ideas with friends, highlight important parts of images or even to create readable bug reports. You can use szoter, to manipulate images loaded from Your harddrive or downloaded directly from internet. Want more… annotate images captured with Your webcam or simply, take a screenshot of Your desktop. szoter is an online image annotation and sharing platform.
Do you want to take and print screen shot from desktop screen and add some annotation on it? !Quick Screen Capture is such a powerful screen capture and image editing utility. It allows you to take screenshots from any part of your screen in more than 10 ways, and save images in BMP/JPG/GIF formats. Supports hotkey, auto-saving, clipboard.
Try Jing for a free and simple way to start sharing images and short videos of your computer screen. Whether for work, home, or play, Jing gives you the ability to add basic visual elements to your captures and share them fast.
ScreenHunter Free is a simple program to make screenshots. Being free this application provides you with basic functionality without any advanced features. The application will let you capture a full screen, active window, or rectangular area.
There are several hotkey combos to choose from (PrintScreen is the default). Once you've chosen your favorite combo, head to the Destination tab and have the screen print out instantly, copy the capture to the clipboard, save it to a specific folder, or even send it through e-mail. You can perform full screen captures, or only capture a specific window.
FastStone Capture is a powerful, lightweight, yet full-featured screen capture tool and screen video recorder. It allows you to easily capture and annotate anything on the screen including windows, objects, menus, full screen, rectangular / freehand / fixed regions as well as scrolling windows / web pages.
Backdrop is a simple utility to fill your screen with a giant blank window. Fill the window with a solid color or a custom image, your choice.
Get your point across with fewer words using annotation, shapes and sketches, so that your ideas become reality faster.
Paparazzi! is a small utility for Mac OS X that makes screenshots of webpages.
Check Browser Compatibility, Cross Platform Browser Test.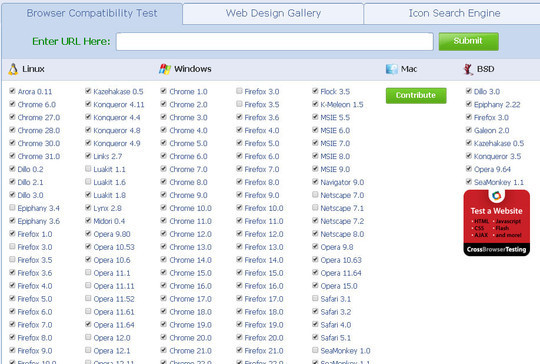 Share screenshots and files the easiest way.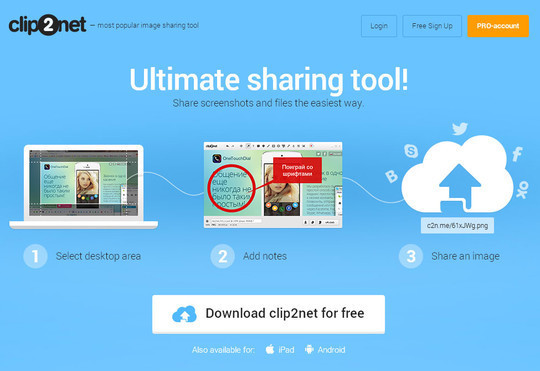 websnapr lets you capture screenshots of (almost) any web page. Allow your visitors to instantly visualize any web page before clicking. Increase site traffic, click-through rate and site stickiness.
Sometimes the easiest way to make a copy of something is to take a snapshot of your screen—this is what Snipping Tool does. Use it to save and share news stories, movie reviews, or recipes.
Snagit helps you provide better feedback, encourage teamwork, and create images that explain exactly what you mean. Quickly snag what's on your screen, enhance it with effects, and then share your creations instantly.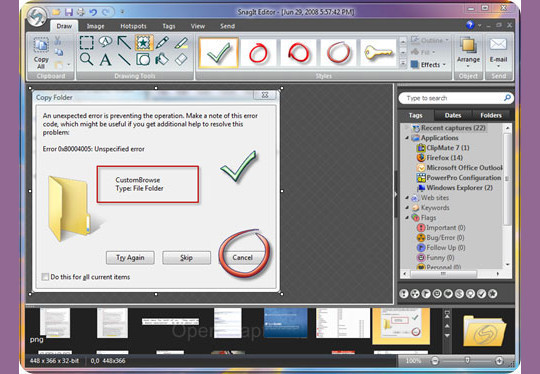 The Snipping Tool utility in Windows Vista is a better option than the Windows Print Screen method of screen captures. It saves a few steps compared to Print Screen and offers more options than just capturing the screen or the active window.
Screengrab! saves webpages as images… but not for new versions of Firefox.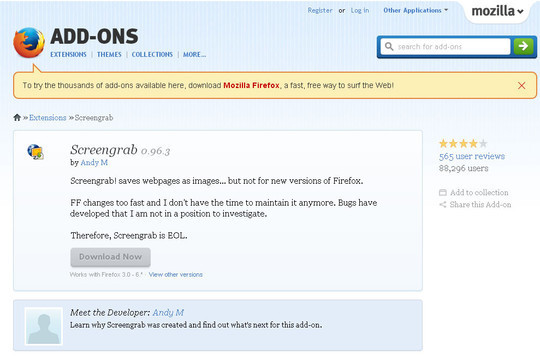 FireShot helps you capture web page screenshots, perform quick edits, add text annotations, and save the captures as a PDF or image file, send to e-mail, print or copy to clipboard, export, share on the WWW or upload to FTP.
Make screenshots. Draw on it. Shoot video and share your files. It's fast, easy and free.
The most powerful and freeware app for capture entire page, Save & Edit & Annotate & Print & Share.
One-click screen capture recording on Windows or Mac computers with no install for FREE!
Capture the whole page or any portion, annotate it with rectangles, circles, arrows, lines and text, one-click upload to share.
SnapDraw Free enables you to create high quality screenshots with alpha transparency, annotations, reflections and 3-D rotation/perspective effects. The program can capture the entire desktop, an active window or an object under your mouse cursor via the click of a keyboard hotkey.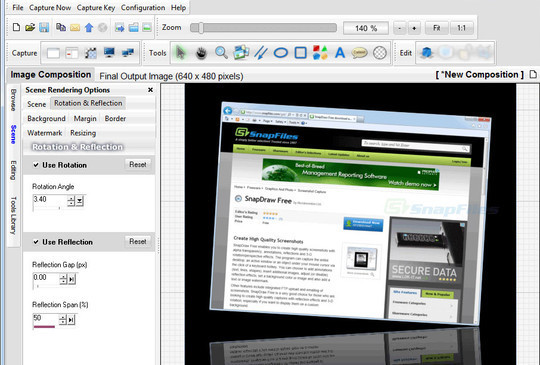 Capture a webpage, write text, arrows and circles on it and share it with a direct link to the screenshot without a frame!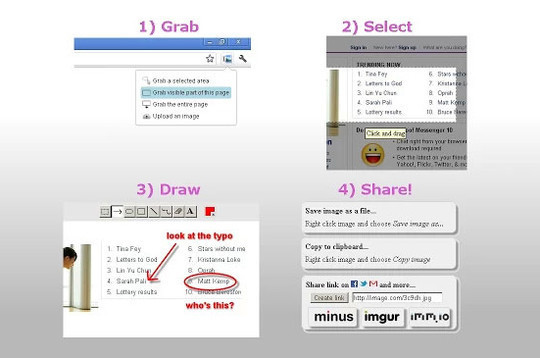 Grabber for Firefox let you right click on any image in a webpage and load it into pixlr for editing. The firefox add-on also lets you capture the whole or parts of the browser content (Print screen).
DuckCapture comes with four capture modes that make screen capture easy! Capture a window on your screen, region of your screen, or the contents of a tall web page that scrolls. You can easily edit, and share a screenshot. Don't waste time cropping your captures. DuckCapture is exactly what you need.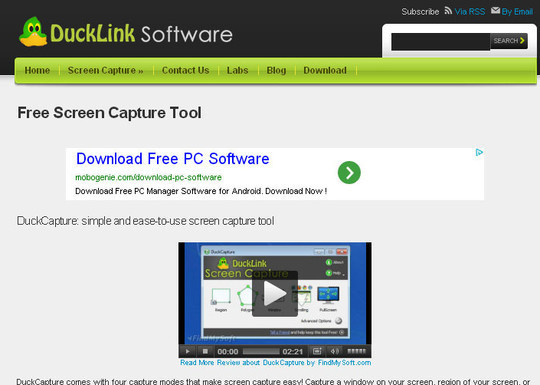 Take a screenshot and share it with your clients or friends in less time than it took you to read this sentence!
In 2009 Google launched Chrome Experiments to test the power or check the capability of browsers. When Chrome Experiments joint with JavaScript, it become a source of Web games so, you do not have to download or install any file before playing web games in your smart phone, tablet or computer. All these wonderful Google Chromo games are created by using use of open web technologies like HTML5, JavaScript, Canvas, SVG and WebGL.
There is no doubt that Google Chrome is simply awesome when it comes to speed. Because Google Chrome provide to the browser outstanding support and stability for running games that's why Google Chrome is stand in the top of the modern browsers list. In this collection you will see the list of 11 wonderful and interesting Google Chrome games. Come and check out these Google games that will surely excite you. So, grab this amazing chance and start browsing through this cool collection. Enjoy and have fun everyone!!!
Line up your phones and tablets to create a race track across up to five screens. No apps. No downloads. Just start a race, sync up and tap your screens to rev your engines. Multiplayer games for the mobile browser are here.
Now you can build with LEGO® bricks using Google Maps as your baseplate. Imagine. Explore. Build online in Chrome.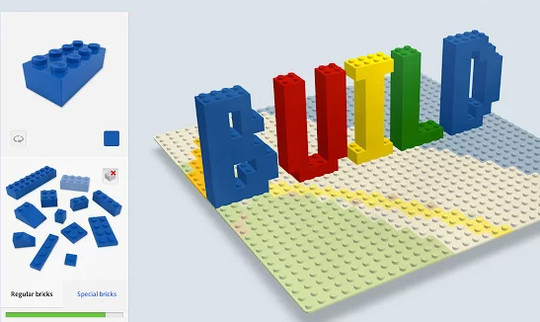 Free Running 2 is the sequel to our smash-hit parkour game, Free Running, featuring stunning 3D graphics, new moves and game modes.
A Space Shoot'em'Up where you type to shoot.
An Action-Role-Playing-Game (RPG) with lots of puzzles and a futuristic Sci Fi scenario. Written entirely in HTML5.
The prickly puzzle game where popping balloons has never been so much fun! Pop colorful strings of balloons to earn a bonus!
Bastion is an action RPG experience that redefines storytelling in games, with a reactive narrator who marks your every move.
GeoGuessr is a geography game which takes you on a journey around the world and challenges your ability to recognize your surroundings.
Lord of Ultima is EA's popular browser based strategy game that simulates an immersive medieval civilization.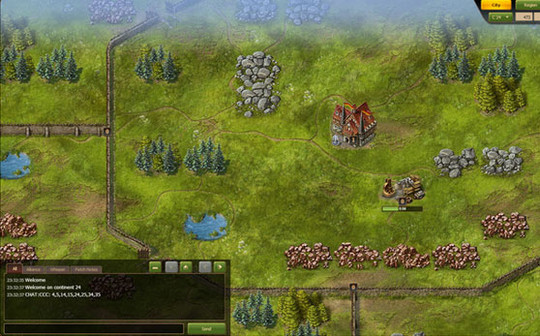 Need for Speed World is a FREE to play online racing game where you can compete with millions of players around the World.
BeGone (© NPlay.com) – browser based online multiplayer first/third person shooter with realistic themes and beautifully rendered maps.