Web Applications
Web development these days has made quite easier with the help of many online web development tools that are designed to make web development an achievable task. Internet is full of many online tools for the web development and many of them are extremely easy to use, furthermore do not require any technical know-how but deliver professional results. For this reason many developers who are at the beginner level of their career prefer to use such tools.
For this round up, we have compiled some essential online web development tools for you. All of them are extremely fast and easy to use and can save a lot of development time. Enjoy!
HTML Purifier is a standards-compliant HTML filter library written in PHP. HTML Purifier will not only remove all malicious code (better known as XSS) with a thoroughly audited, secure yet permissive whitelist, it will also make sure your documents are standards compliant, something only achievable with a comprehensive knowledge of W3C's specifications.
Lightweight online tool for creating and sharing mockups (wireframes). Easy, fast and free in use.
CSS3 Click Chart by Impressive Webs
Allows you to change how the browser calculates the width of an element, that is, whether or not to include padding, borders, and margins, in the width or height calculation.
The Google Hosted Libraries is a content distribution network for the most popular, open-source JavaScript libraries. The hosted libraries provides access to a growing list of the most popular, open-source JavaScript libraries.
Helping you build a solid stylesheet foundation based on your markup.
ProCSSor – Advanced CSS Prettifier
Advanced CSS Prettifier that lets you format CSS in the exact way you want. It empowers you to turn your CSS into something that is visually more compelling, and with a minimum of effort at that.
Get the latest version of the script tag for the Javascript library of your choice.
A quick tool for creating HTML tables out of spreadsheet data.
With SpritePad you can create your CSS sprites within minutes seconds. Simply drag & drop your images and have them immediately available as one PNG sprite + CSS code. No fiddling in Photoshop, no manual assignment of CSS styles.
The Browser Sandbox lets you run any browser instantly from the web in an isolated virtual environment. Spoon.net works using a small browser plugin.
Spur – A fun and easy way to critique a webpage.
Loads.in – test how fast a webpage loads in a real browser from over 50 locations worldwide.
The HTML5 test score is an indication of how well your browser supports the upcoming HTML5 standard and related specifications. Even though the specification isn't finalized yet, all major browser manufacturers are making sure their browser is ready for the future. Find out which parts of HTML5 are already supported by your browser today and compare the results with other browsers.
It's easy to understand why thou­sands of developers use SimpLESS for their web projects. SimpLESS is your easy-to-use LESS CSS compiler. Available for free for mac and pc.
Just like your favorite graphics editor but in your browser, and it creates css.
You have JavaScript. You need a bookmarklet. This does that.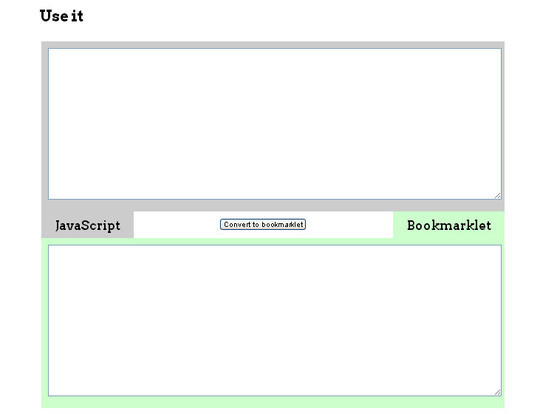 JSLint,The JavaScript Code Quality Tool.
Background images make pages look good, but also make them slower. Each background image is an extra HTTP request. There's a fix: combine background images into a CSS sprite. But creating sprites is hard, requiring arcane knowledge and lots of trial and error. SpriteMe removes the hassles with the click of a button.
Enter a URL to test the load time of that page, analyze it and find bottlenecks.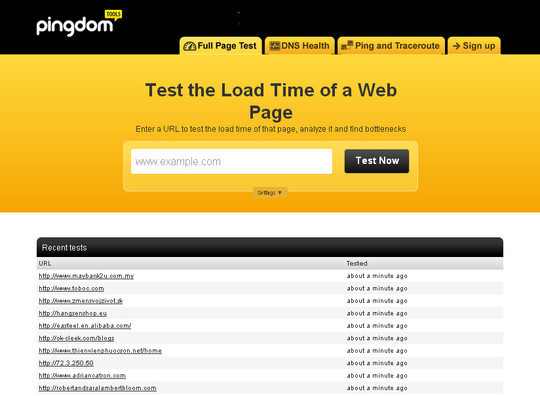 A tool for visual development of YAML based CSS layouts.
CSSWarp is a tool for "warping" HTML text directly in the browser. It will apply text transforms to your CSS in a way that you will have native text in an HTML page that looks as if it were created with Illustrators attach to path tool.
Simple tool that will generate CSS frame out of your XHTML structure.
CSS Type Set is a hands-on typography tool allowing designers and developers to interactively test and learn how to style their web content.
CSS Grid Builder.
Clean CSS – A Resource for Web Designers – Optmize and Format your CSS CSS Formatter and Optimiser/Optimizer (based on CSSTidy 1.3)
Use this online tool to easily create a favicon (favorites icon) for your site. A favicon is a small, 16×16 image that is shown inside the browser's location bar and bookmark menu when your site is called up. It is a good way to brand your site and increase it's prominence in your visitor's bookmark menu.
HTML, HyperText Markup Language, Validation, W3C Markup Validation Service.
Connect to your FTP server and start editing your website now.
Your new color-picking friend for Mac OS X. Connect to Photoshop via Remote Connection and pick colors system-wide effortlessly. Or pick colors and paste their code in your favorite editor. Easy.
Free Website Performance Tool and Web Page Speed Analysis.
dbdsgnr is an html5 web app which allows you to design your database schema without writing sql. You can design your database schema just like creating a UML diagram.
A simple and elegant code snippet tool for developers.
RegExr is an intuitive tool for learning, writing, and testing Regular Expressions.
Web Resizer is the free online photo resizing tool.
A powerful Photoshop-like CSS gradient editor from ColorZilla.
Ideone is something more than a pastebin; it's an online compiler and debugging tool which allows to compile and run code online in more than 40 programming languages.
Easily create .htaccess files online.
A nifty online tool for setting your browser size while doing Web design.
Are you looking for some freebie responsive bootstrap theme? I your answer is yes, then look no further. You have come to the right place. In this round up, we are presenting 18 top and free responsive bootstrap themes, skins as well as resources for you. All of these themes are suitable for WordPress, Joomla or any web projects. In addition, these themes come with unlimited sources that include responsive layout designs that are compatible with all mobile devices, form as well as button managers that drag components into the HTML editor to generate code on the fly.
Enjoy looking into this collection and have more fun in using them for your works. Do let us know what you feel about this round up. So browse through and splash!
This is an extension to the Twitter Bootstrap framework. It makes creating pretty buttons easy.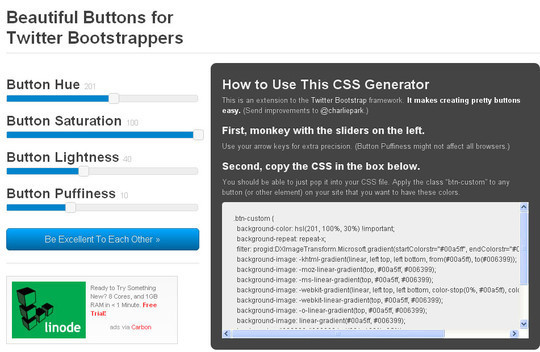 A clean, minimalistic administration theme based on Twitter's Bootstrap.
Bootstrap-wysihtml5 is a javascript plugin that makes it easy to create simple, beautiful wysiwyg editors with the help of wysihtml5 and Twitter Bootstrap.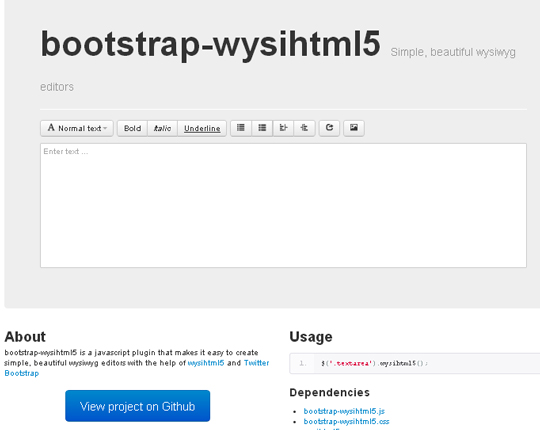 This library allows you to create editable elements on your page. It can be used with any engine (bootstrap, jquery-ui, jquery only) and includes both popup and inline modes.
Tonic – Free Twitter Bootstrap WordPress Theme
Big bold text, rounded images, colorful buttons are some of the features you'll find in Tonic. Play around with the new Theme Options customizer to get it working for your site.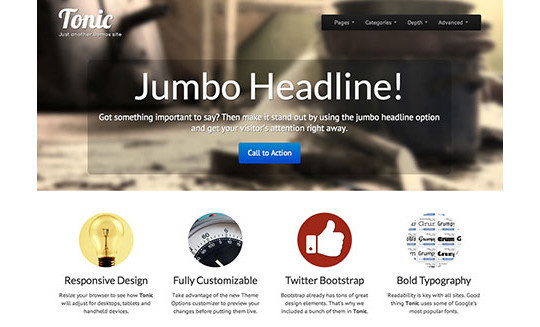 Use Bootstrap with WordPress for a solid base for custom theme development.
Fashionistas is a bold and fun theme built on Bootstrap, suitable for magazine style blogs.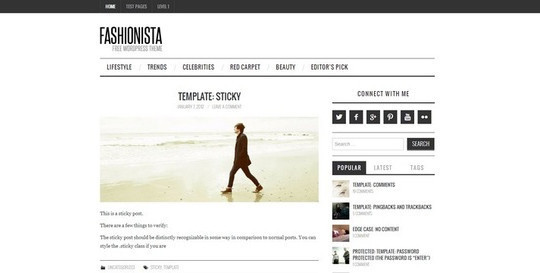 This is a live preview of jQuery UI Bootstrap – a project we started to bring the beauty of Twitter Bootstrap to jQuery UI widgets. With this theme, not only do you get the ability to use Bootstrap-themed widgets, but you can now also use (most) of Twitter Bootstrap side-by-wide with it without components breaking visually.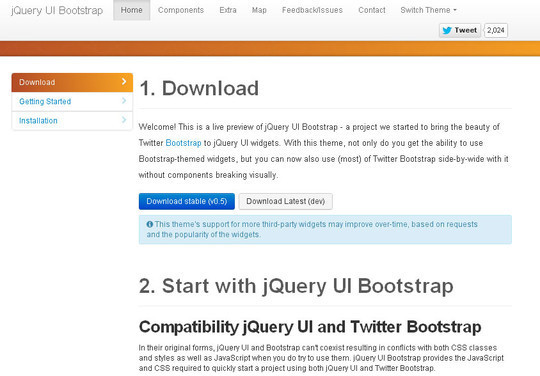 Grid displayer for Twitter Bootstrap
In-browser web design made easier with this bookmarklet which displays the grid of your favourite front-end framework.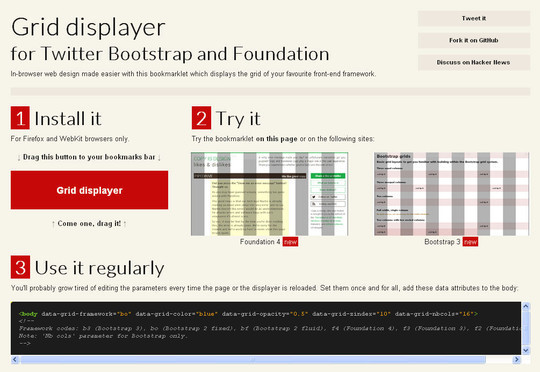 Twitter Bootstrap Button Generator – the easiest way how to set up your buttons based on Twitter Bootstrap in a seconds.
Roots is a WordPress starter theme based on HTML5 Boilerplate & Bootstrap that will help you make better themes.
A complete kit for making websites. The first of its kind, Kickstrap is a no-install front-end framework with apps, themes, and extras.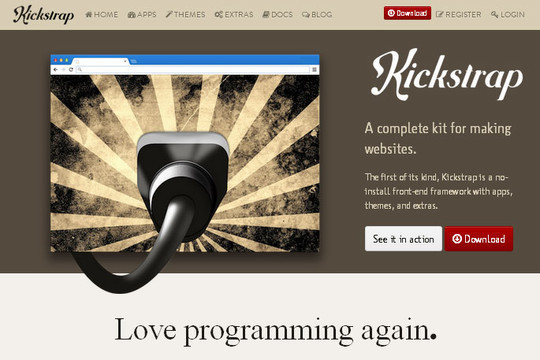 This one uses the Atom 2.0 core, which is in beta stage. So back-up your theme settings before doing upgrades, because most likely you will loose them, as they are not final. You should only use this theme for testing and experimental purposes until 1.0 is released.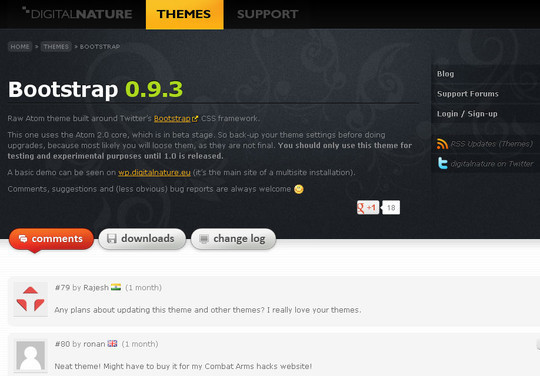 We've built the WordPress Bootstrap theme so that it could be used as-is or as a starting point for theme developers. It's built on top of the brilliant Bones theme framework by Eddie Machado and based on v2.1.1 of Twitter's Bootstrap.
Enjoy designing your website live from the WP customizer screen. Choose your options : skin, logo, social profiles, slider, layout, home featured blocks… you can even customize your css live.
Free Joomla Bootstrap Template.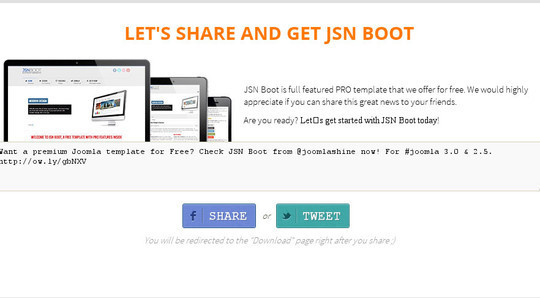 Great Opportunity for the Bootstrap Web Templates Developers: Get Free templates from the bootstrappage.com modify them optimized them and send back to bootstrappage for sell and make money.
Simply install it like you would any other WordPress theme and your on your way.
Lots of jQuery plugins are available in the internet market. Some give you outstanding results and reduce your work load with their awesome functionality while some give you only tension and increase your work load. And as you see every year so many latest and new jQuery plugins are released. All these jQuery plugins offer different functionalities and therefore, it is difficult for the users to choose which jQuery plugin is suitable for his work or which one is not.
You do not have to worry anymore, in this assortment we are showcasing 40 new and outstanding jQuery plugins for you. Check this out and get to pick one that suits you and feel free to download. All these jQuery plugins are useful and fresh. Please give us your feedback about this superb collection of jQuery plugins because your feedback is very precious and important for us.
Flexisel – Responsive Carousel Plugin
Resize your browser window to see how you the plugin can adjust to the window width. Flexisel will adapt responsively as the screen width gets smaller…
Swipebox – A Touchable jQuery Lightbox
Swipebox is a jQuery "lightbox" plugin for desktop, mobile and tablet.
Sidr – Creating Facebook-Like Side Menus
The best jQuery plugin for creating side menus and the easiest way for doing your menu responsive.
Unslider – A 'Super-Tiny' jQuery Slider
The jQuery slider that just slides. No fancy effects or unnecessary markup, and it's less than 3kb.
jQuery Nested – Create Multi-Column, Dynamic Grid Layouts
Nested is a jQuery plugin which allows you to create multi-column, dynamic grid layouts.
jResponsive – Super-Smooth Transition Layouts
JResponsive will organize your content in an efficient, dynamic and responsive layout. It can be applied to a container element and it will arrange its children in a layout that makes optimal use of screen space, by "packing" them in tightly. One of the very famous website that using this type of layout is Pulse.
MultiDialog utilizes jQuery UI Dialog Widget for a full featured Modalbox / Lightbox application.
FlexNav – Flexible, Device Agnostic Navigation
A jQuery Plugin for Responsive Menus.
Flaunt.js – Responsive Navs with Nested Click-To-Reveal
Flaunt.js is a jQuery script that allows you to create a responsive, nested navigation out the box. Flaunt was built to overcome responsive design challenges which faced a huge percentage of websites. This challenge was to show nested navigation items on click-demand, without the event taking you through to the page you've pressed…
SlideToucher – Touch Enabled jQuery Plugin for Content Swiping
SlideToucher, touch enabled jQuery plugin for content swiping. Supports vertical and horizontal swipes.
LiquidSlider – A Responsive jQuery Content Slider
A Responsive jQuery Content Slider.
Dropdown.dot.js – Flexible Dropdowns Based on dot.js Templates
A JQuery Plugin for super-flexible Dropdowns based on dot.js Templates.
Typeahead.js – A Fully-Featured Autocomplete Library
A fast and fully-featured autocomplete library.
iCheck – Customize Checkboxes & Radio Buttons
iCheck plugin works with checkboxes and radio buttons like a constructor.
Chardin.js – Simple Overlay Instructions for Apps
Simple overlay instructions for your apps.
This plugin can change selected colours to transparent on your image and give result as image or imagedata. This plugin works on IE9+, Chrome, Firefox, Safari. I didn't try in opera.
A Lightweight Plugin for Creating a Customisable "Scroll-to-Top".
Adding Alarms to the Digital Clock
Adding Alarms to the Digital Clock.
Ractive.js is different. It solves some of the biggest headaches in web development – data binding, efficient DOM updates, event handling – and does so with almost no learning curve.
Firechat is an open-source, real-time chat widget built on Firebase. It offers fully secure multi-user, multi-room chat with flexible authentication, moderator features, user presence and search, private messaging, chat invitations, and more.
Albumize is a jQuery plugin that lets you manage collection of images in the web page as albums. With albumize, you can browse albums, add cover image to albums and switch between albums.
PowerTip – A jQuery Hover Tooltip Plugin
PowerTip features a very flexible design that is easy to customize, gives you a number of different ways to use the tooltips, has APIs for developers, and supports adding complex data to tooltips. It is being actively developed and maintained, and provides a very fluid user experience.
jQuery Pin – Pin Any Element Within a Container
Query.Pin is here to help! Pin any element to the top of a container. Easily disable it for smaller screen-sizes where there's no room for that kind of shenanigans.
Perfect-Scrollbar – A jQuery Scrollbar Plugin
Tiny but perfect jQuery scrollbar plugin.
Complexify aims to provide a good measure of password complexity for websites to use both for giving hints to users in the form of strength bars, and for casually enforcing a minimum complexity for security reasons.
The mobile-friendly, responsive, and lightweight jQuery date & time input picker.
It is a collection of HTML/CSS and JavaScript files to be used for web designers and developers.
A jQuery Plugin allows you to easely manipulate the Google Map API. You are now able to create maps, add some markers et create routes.
qTip2 – Pretty powerful tooltips
The second generation of the advanced qTip plugin for the ever popular jQuery framework.
Fast, light, mobile-friendly and responsive lightbox and modal dialog plugin. Open inline HTML, ajax loaded content, image, form, iframe (YouTube video, Vimeo, Google Maps), photo gallery. In/out animation effects are added with CSS3 transitions.
AutoHideInput is a simple jQuery plugin that hides and shows the information entered by the user.
A jQuery plugin that gives users real time hints & progress updates as they complete forms.
Thumbnail Grid with Expanding Preview
A tutorial on how to create a thumbnail grid with an expanding image preview similar to the effect seen on Google Images.
App Showcase with Grid Overlay
A tutorial about creating a simple grid overlay with subtle transitions for an app showcase.
A light weight jQuery plugin that is a must have for any developer to easily create modal windows. Put focus on important elements by applying a mask to your page and opening a customizable pop up modal window.
A light weight jQuery plugin that is a must have for any developer to easily create modal windows. Put focus on important elements by applying a mask to your page and opening a customizable pop up modal window.
Smint : Sticky Menu with Smooth Scroll
SMINT is a simple plugin for lovers of one page websites.
Random & Responsive jQuery, Html5 & Css3 Gallery with Lazyload.
Make Pretty Charts For Your App with jQuery and xCharts.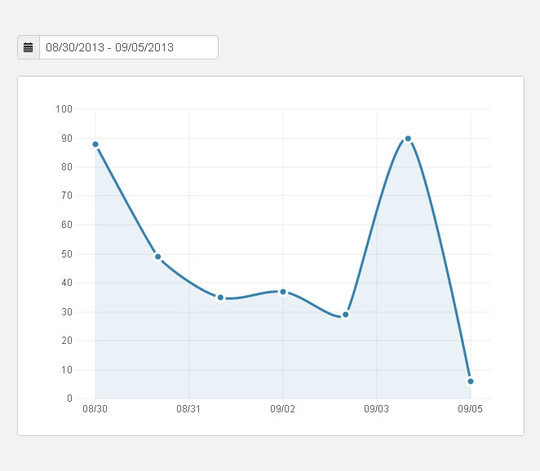 With this collection, we aim to showcase some of the awesome and truly helpful Mac apps that will help developers a lot. Developers constantly need a lot of apps and tools in order to organize their work and hence increase their productivity. With the use of helpful and time saving apps, developers can design different types of applications for our use. In this collection, we have collected 13 awesome and great Mac apps that every developer must check out.
Do not forget to share your opinions, comments and suggestions with us via comment section below. Also, feel free to share this post with your friends as well as on social networking websites. Enjoy!
Now you can expand into mobile marketing with our tool that lets you create impressive mobile sites easily.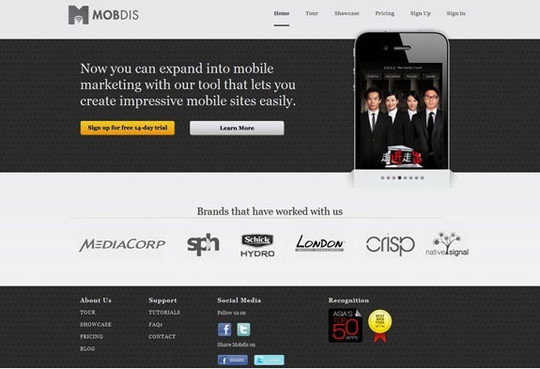 Alfred saves you time when you search for files online or on your Mac. Be more productive with hotkeys, keywords and file actions at your fingertips.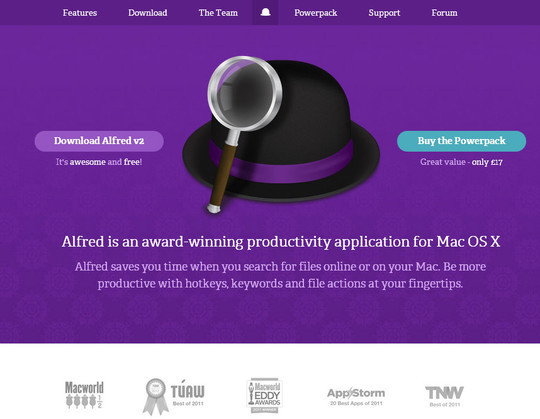 Quickly and easily develop desktop, mobile and web applications with Java, HTML5, PHP, C/C++ and more. NetBeans IDE is FREE, open source, and has a worldwide community of users and developers.
The best Latin text generator for OS X. Incredibly quick and lightweight.And it's completely free!
Command line work isn't a separate task that should live on its own—it's an integrated part of your natural workflow. DTerm provides a context-sensitive command line that makes it fast and easy to run commands on the files you're working with and then use the results of those commands.
SS Hat is a simple and highly useful Photoshop plugin that generates CSS3 based on your Photoshop layer styles.
You code the web. We revolutionized that process in Coda, putting everything in one place. An editor. Terminal. CSS. Files. But we knew we could do better.
CodeKit helps you build websites faster and better. Its flagship features are listed below and the one-minute teaser video to the right is a good place to start.
Flow is an award-winning, beautiful, fast, and reliable FTP + SFTP client. With URL Copying, Droplets, a built-in editor, and QuickLook, it's no wonder why Flow is the go-to choice for those who want the best.
Created specifically for designers & developers, xScope is a powerful set of tools that are ideal for measuring, inspecting & testing on-screen graphics and layouts.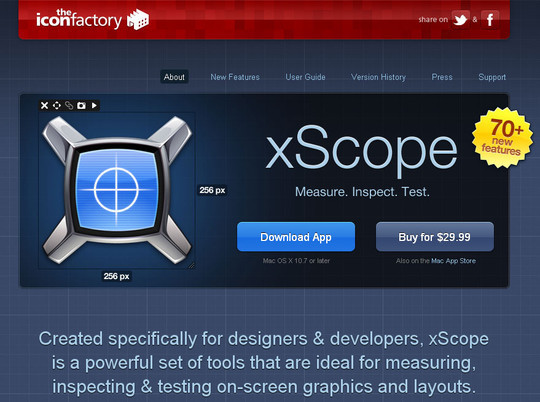 Spark is a powerful, and easy Shortcuts manager. With Spark you can create Hot Keys to launch applications and documents, execute AppleScript, control iTunes, and more. You can also export and import your Hot Keys library, or save it in HTML format to print it.
Clipboard History is a very simple and straightforward application that keeps your history of copied items, and provides a configurable hotkey so you can paste them inside of any app. These items can be images, text or a mix of them (rich text, like PDFs and HTML).
Web applications like Gmail, Facebook, Campfire and Pandora are becoming more and more like desktop applications every day. Running each of these web apps in a separate tab in your browser can be a real pain.
Here we are presenting a collection of some useful prototype and wireframe tools for you that will help you in creating mobile and web designs. Despite the fact that there are so many free wireframe and prototype tools available on the internet, designers constantly look for fresh and useful tools that can save their time. Having useful wireframe and prototype tools come in handy for the designers especially for creating mockups that they can show to their clients to get their feedbacks. In this way, they can create an initial design and send it to their clients for approval and advice. This way, they can create design exactly the way their clients want.
Such tools allow designers and clients to discuss in deeper details about the project. Designers can create different versions as per their clients' demands without investing hours.
We hope that you will find these tools helpful for you and that these tools will help you in creating mock-ups for your new projects. We know that for designers what else could be the best than having such fundamental design element available in ready-to-use format.
Pencil is built for the purpose of providing a free and open-source GUI prototyping tool that people can easily install and use to create mockups in popular desktop platforms.
Using Mockups feels like drawing, but because it's digital, you can tweak and rearrange easily. Teams can come up with a design and iterate over it in real-time in the course of a meeting. Product managers, designers, developers, and even clients can now work together in the same tool to quickly iterate over wireframes, before writing code.
Lumzy is a mockup and prototyping tool for websites and applications.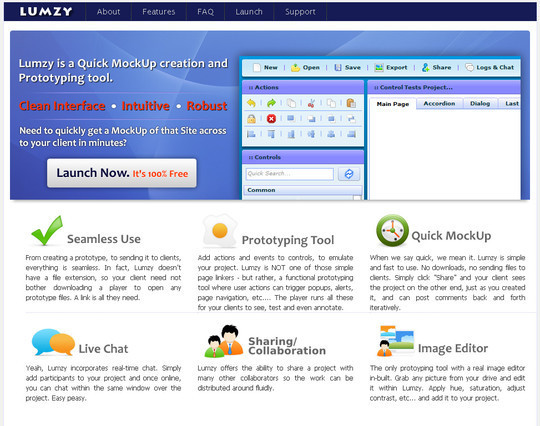 Jumpchart is a simple online collaborative content wireframe tool for helping you plan websites.
Mockup Builder – Free online web prototyping tools, software
Mockup – it is the convenient software, which allows you to make a prototype of a site and new design for soft.
Wireframes Were Never So Fun To Make And Prototypes Were Never So Functional – All Of Them 100% Web-Based & Collaborative. See For Yourself For FREE Now!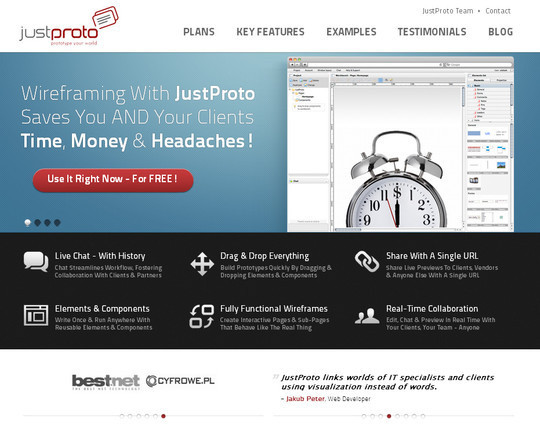 iPlotz allows you to rapidly create clickable, navigable mockups and wireframes for prototyping websites and software applications. Create a project, add wireframe pages with design components and discuss your creations with others.
Design, collaborate user interface concepts for your software and websites.
Cacoo is a user friendly online drawing tool that allows you to create a variety of diagrams such as site maps, wire frames, UML and network charts. Cacoo can be used free of charge.
Creately diagrams of all kinds and access all your data from your desktop or the internet. Your work is available at any time, oline & offline!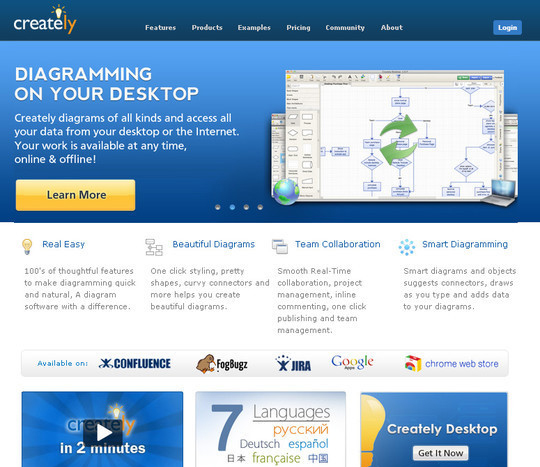 The key to this tool is the simplicity of usage, lending itself to speed, both in wireframe creation, as well as being able to quickly share the results without having to send anything more than a web address. It is free to register and use, and works in modern web browsers including Internet Explorer and Mozilla Firefox.
The best platform to define web and mobile apps with rich interactive wireframes.
Mockabilly – App for creating mockups on iPhone
Mockabilly is an iPhone App for creating quick and easy mockups for iPhone, iPod touch and iPad.
Professional-quality flowcharts, diagrams, floor plans, technical drawings and more. Gliffy works directly in your browser!
Lightweight online tool for creating and sharing mockups (wireframes). Easy, fast and free in use.
Make a flow chart, org chart, mind map, network diagram, UML diagram, wireframe and other drawings online with Lucidcharts free flow chart creator and diagramming software.
Create full-interactive high-fidelity prototypes in minutes that look and work exactly like your app should.
Pick "Illustration" or "Pencil" to create a new iPhone Mockup.
MockNow is easy, fast, (Drag & Drop) and totaly free web based online Mockups (Wireframe) Creating and Sharing tool for website and ready to publish in minutes.
HotGloo will change the way you create and experience wireframes.
Design Interactive Prototypes and Wireframes for Website, App and Mobile with ProtoShare.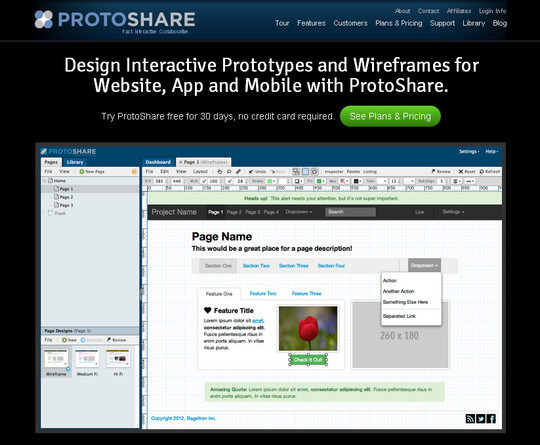 Pidoco is a web-based prototyping software for rapidly creating clickable wireframes and UI prototypes for web, mobile and enterprise applications. It's easy to use with smart sharing and collaboration features, a convenient usability testing module and much more.
WireframeSketcher is a wireframing tool that helps designers, developers and product managers quickly create wireframes, mockups and prototypes for desktop, web and mobile applications. It's a desktop app and a plug-in for any Eclipse IDE.
fA world-class diagramming platform that lets you display, communicate, and present dynamically. Powerful enough to draw everything from basic flowcharts to complex engineering schematics. Live Object technology dynamically displays linked data. Compatible with MS Visio XML files, making it the premier cross-platform diagramming solution.
FlairBuilder is a prototyping tool that lets you create interactive wireframes for websites and mobile applications. It's easy to learn and use, and comes with lots of options.
Mockingbird is an online tool that makes it easy for you to create, link together, preview, and share mockups of your website or application.
Need a diagram, process chart, quick page-layout, website wireframe or graphic design? OmniGraffle can help you make eye-popping graphic documents quickly by keeping lines connected to shapes even when they're moved, providing powerful styling tools, importing and exporting Microsoft Visio files, and magically organizing diagrams with just one click. Whether you need a quick sketch or an epic technical figure, OmniGraffle keeps it gorgeously understandable.
A world-class diagramming platform that lets you display, communicate, and present dynamically. Powerful enough to draw everything from basic flowcharts to complex engineering schematics. Live Object technology dynamically displays linked data. Compatible with MS Visio XML files, making it the premier cross-platform diagramming solution.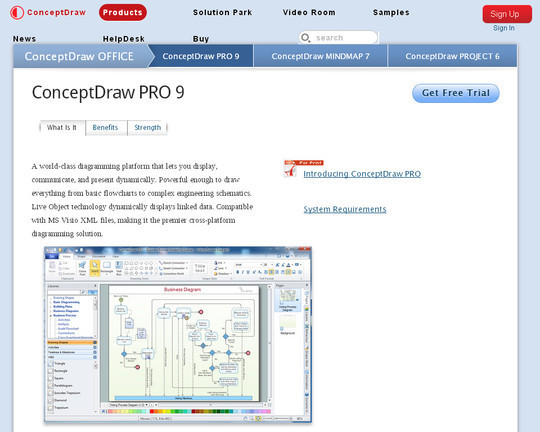 The Software Prototyping and User Interface Design Tool for Desktop, Mobile and Web Applications. Quick and Easy to use, with No Coding. You'll Wonder How You Managed Without It!
Napkee lets you export Balsamiq Mockups to HTML/CSS/JS and Adobe Flex 3 at a click of a button.
ForeUI is an easy-to-use UI prototyping tool, designed to create mockup / wireframe / prototypes for any application or website you have in mind. With ForeUI, your prototype project will be skinnable, since you can easily change the style of your prototype by simply switching the UI theme.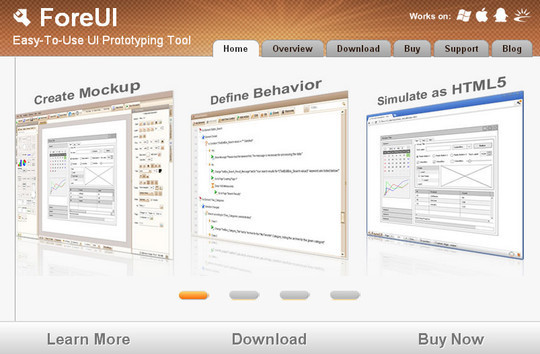 SimpleDiagrams is a small desktop application that helps you express your ideas quickly and simply. There's just enough functionality to describe a thought or capture a process.
Create Wireframes in a Snap with Wireframe Pro: Free and Premium Versions
SimpleDiagrams is a small desktop application that helps you express your ideas quickly and simply. There's just enough functionality to describe a thought or capture a process.
There was a time when the method to store your files and folders was to store them on a "real" device such as a computer, a compact disk or a floppy disk. This method had some big drawbacks. If a virus infected your computer, you would lose all your data; if your pet scratched the surface of the CD with its nails the CD won't work anymore and even if a few droplets of moisture would have entered your floppy disk it would corrupt it completely.
Thanks to modern day technology, today we have something known as the "cloud storage". Wikipedia defines cloud storage as follows:
Cloud storage is a model of networked enterprise storage where data is stored not only in the user's computer, but in virtualized pools of storage which are generally hosted by third parties, too.
Difficult? I'll break it down to easier terms.
In simple words, cloud storage just means that your data won't be stored on your computer or disks but on online servers. Facebook is a classic example of cloud storage. Though their website is not mainly intended for cloud services yet their servers do it day and night. When you are uploading your latest picture with that new shirt you bought on the weekend, you are actually using cloud storage because that picture gets stored online.
The advantages of online storage are plenty, the main one being you get access to your files from any time and place which has an Internet connection.
So if you are searching for a cloud storage system to store and backup your data we suggest you try out Shared.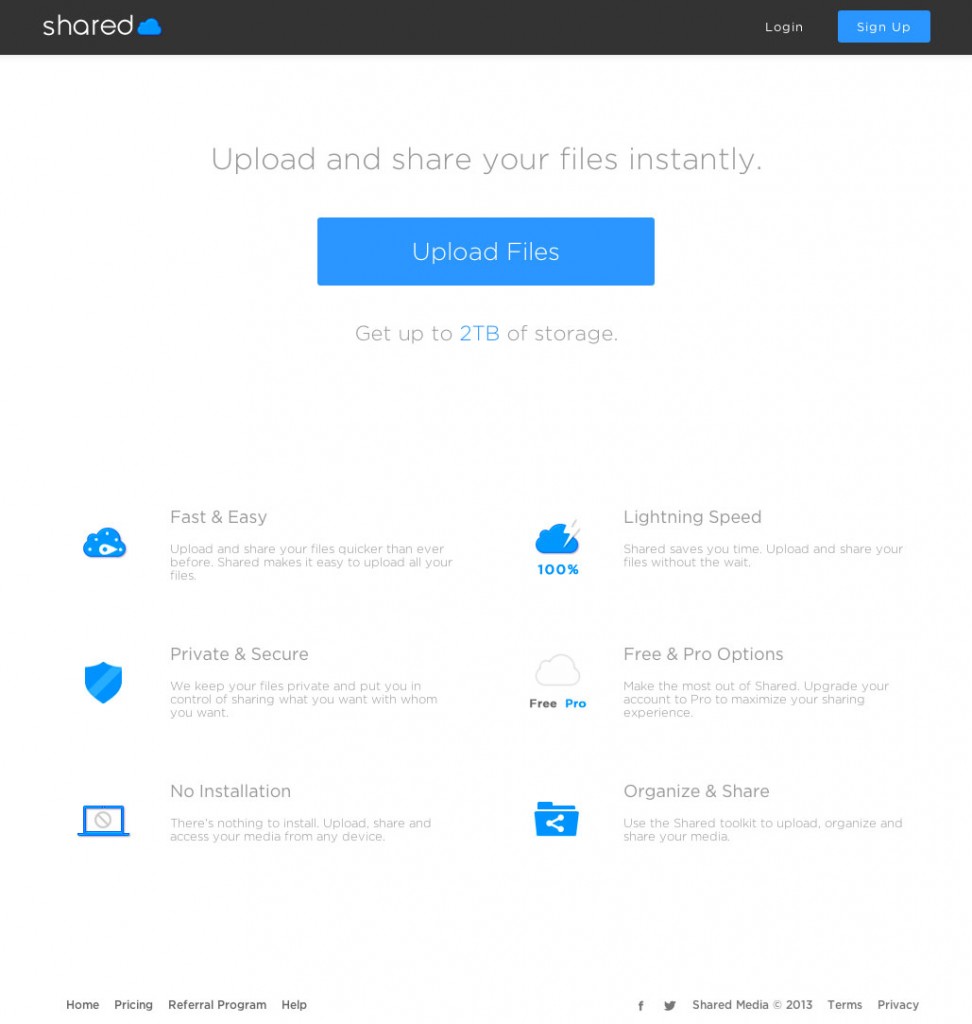 As the name suggests, Shared can also be used for sharing files with people and not only for saving them. You see most e-mail service providers like Gmail and Yahoo! have restrictions on the size of files you can send via attachments. They won't allow you data transfers beyond a few MBs. What if you want bigger files to be transferred? Here is where Shared can help you.
Just upload the large file on the Shared servers and then send the link to the intended recipient via e-mail. He can then download it on his device. For standard accounts, you can send a file of up to 1GB, Pro accounts can send files up to 5GB and Pro Plus offers up to 10 GB per file.
Shared has three types of plans and pricings – Standard, Pro and Pro Plus. As you can see from the image below the Standard plan is free.
Signing up for the Standard account is also free, of course, and it is a good way to go and try out their services. You'll get 5 GB of free storage for the Standard account and if you buy the Pro Plus account you will get 2 TB of storage which means 2,048 GB of data!
Signing up is easy and just takes two minutes. There is a small form to be filled, as you can see below.
Once you have entered the only four details required, your account would be up and running. Yes that's fast. Why else do you think they host a thundering icon on their home page?
Once you have made an account you can begin uploading data to be saved on their servers. Shared supports a wide array of files ranging from audios, videos and text and dozens of different formats of each of these files.
Here are just a few supported formats:
Images (.jpg, .tiff, .gif)
Music (.mp3, .aiff, .m4a, .wav)
Video (.mov, .mp4, .m4v)
It's not that you can only share the files through email. Shared has the AddThis widget installed and you can share files and folders with anyone you like through hundreds of different platforms. Look at the image below to see what I mean.
Due to the diverse file compatibility and equally diverse ways to share it, Shared is ideal for designers, musicians, photographers, etc. Shared will allow them to have their portfolios just a few clicks away no matter where they go.
The fact that unlike many other cloud storages, Shared won't ask you to install anything on your computer makes it all the more easier to use.
Shared takes its client security very seriously and all the uploaded files are stored with utmost security. Their U.S. based state-of-the art data center utilizes an advanced engineered infrastructure and a secure multiple redundancy distribution network. In addition, their data center meets strict federal security standards using arrest barriers, guarded entrances, biometric access, and video surveillance.
Your uploaded files are shared using a Secure Sockets Layer (SSL) and a 256-bit Advanced Encryption Standard (AES) on their servers and is never made public unless you share the link.
Shared also enables other bloggers and website owners to make money through their affiliate programs. All you have to do is to take the affiliate links generated by Shared and use them on your website. Whenever somebody clicks on those links and visits the Shared website and purchases either the Pro account or the Pro Plus account, you get a 30% commission. And it's not even necessary that you yourself be a Pro or Pro Plus user.
Payments are made every month when the affiliate's commissions exceed $100. If your accrued commission is less than that it will be added and adjusted into your next month's commission. All payments are currently made through PayPal, but more merchant accounts are coming up soon.
So go and check the site out and let me know what you feel in the comments below.
Hurry up! and Grab your free 5GB @ https://www.shared.com
Here, we are showcasing a list of 45+ best responsive web design toolboxes for you so that you can add them to your toolbox. With these responsive web design toolboxes, you can easily create responsive website designs. as we all know that with the increase in the use of smartphones, Android phones, iPhones and tablets more and more users are accessing their favorite websites right from their devices. To cater all those visitors who are accessing the website from mobile devices, it is necessary that you choose to create a responsive website design.
With the help of these responsive web design toolboxes, web designers and developers can easily design responsive websites and can earn intensely. Here is the complete list for you. Enjoy!
The most advanced responsive front-end framework in the world.
A grid system for responsive web design. Includes folding columns, elastic gutters, a zoomable baseline grid, and a delightful grid overlay script.
SG is prepared for 4 distinct ranges of screen size: screens 720px, screens > than 985px, and screens > than 1235px. So people visiting your site will receive a layout that's tuned to the size of their browser window. Say goodbye to horizontal scrollbars.
Susy is based on Natalie Downe's CSS Systems, made possible by Sass, and made easy with Compass. You can use it anywhere, from static sites to Django, Rails, WordPress and more. It even comes packaged as part of Middleman, to make your life easy.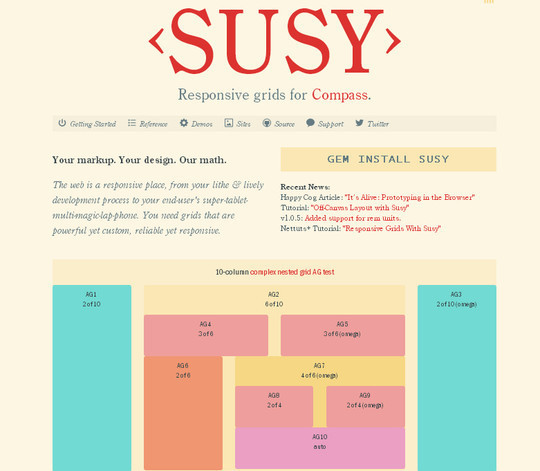 Set column and gutter widths, choose the number of columns, and switch between pixels and percentages. All without any .grid_x classes in your markup. Oh, and did we mention it's responsive?
Rapid Prototyping of Fluid Layouts, Adaptive CSS and Responsive Design
A jQuery plugin for radical web typography.
FitText makes font-sizes flexible. Use this plugin on your fluid or responsive layout to achieve scalable headlines that fill the width of a parent element.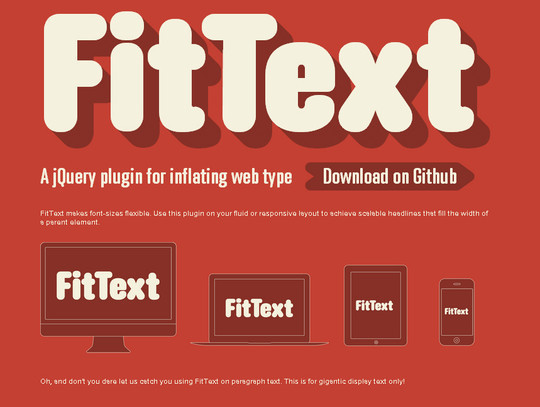 The Responsive grid generator Creating a Responsive grid system just became a total breeze.
The happy & awesome way to build fluid grid based websites.
Less Framework is a CSS grid system for designing adaptive web­sites. It contains 4 layouts and 3 sets of typography presets, all based on a single grid.
Other CSS frameworks try to do everything—grid system, style reset, basic typography, form styles. But complex systems are, well, complex. Looking for a simple, lightweight approach that doesn't require a PhD? Meet The 1KB CSS Grid.
Sleek, intuitive, and powerful front-end framework for faster and easier web development.
A cross-browser CSS grid framework that doesn't hide pixels in margins!
The variable grid system is a quick way to generate an underlying CSS grid for your site. The CSS generated file is based on the 960 Grid System.
A dynamic layout plugin for jQuery The flip-side of CSS floats.
A responsive CSS grid system helping desktop and mobile browsers play nicely together.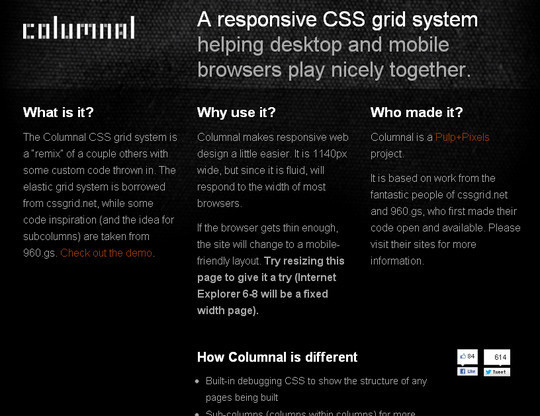 The 1140 grid fits perfectly into a 1280 monitor. On smaller monitors it becomes fluid and adapts to the width of the browser.
320 and Up is a lightweight, easy to use and content first responsive web design boilerplate.
Templates for Rapid Interactive Prototyping.
Modernizr is a JavaScript library that detects HTML5 and CSS3 features in the user's browser.
wmuSlider, a jQuery responsive slider.
Responsive jQuery Slideshow This example makes it possible to have fluid jQuery slideshow which scales responsively. This is the same method which is used on the new kiskolabs.com.
Image Gallery for mobile and touch devices.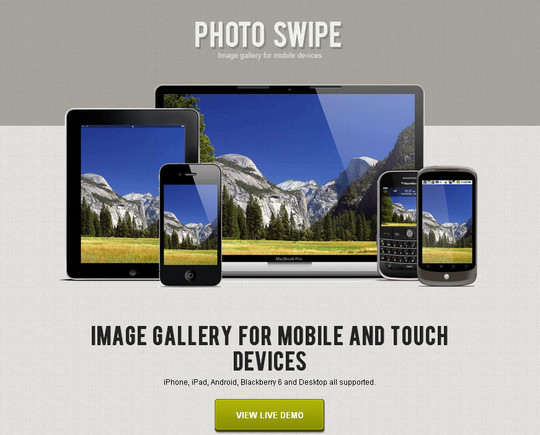 Responsive Web Design SketchSheets
Jeremy Patrick Alford's personal site, with portfolio of graphic design, web design, drawing, writing and book list.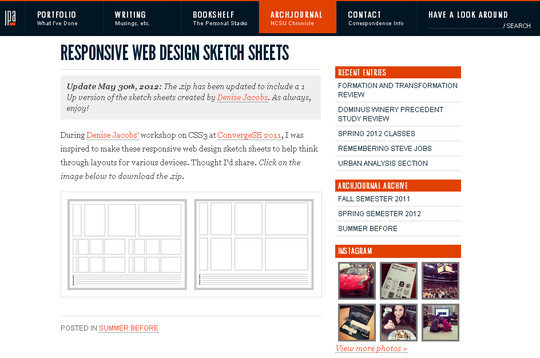 A Style Tile is a design deliverable consisting of fonts, colors and interface elements that communicates the evolution of a visual brand for the web. Learn how to use them here.
TinyNav.js is a tiny jQuery plugin (443 bytes minified and gzipped) that converts ul and ol navigations to a select dropdowns for small screen. It also automatically selects the current page and adds selected="selected" for that item.
Enter the url to your site – local or online: both work – and use the controls to adjust the width and height of your viewport to find exact breakpoint widths in pixels. Then use that information in your media queries to create a responsive design.
Test any website at a multitude of common screen resolutions, including desktop monitors, tablets, and smaller mobile devices.
A lightweight, easy-to-use jQuery plugin for fluid width video embeds.
Screenqueri.es is a Pixel Perfect Tool to test your Responsive Design / Media Queries. Select from Pre-defined Screen Resolutions OR Drag Screen Handles To Go With Your Custom Screen Resolutions.
Just a simple calculator to help turn your PSD pixel perfection into the start of your responsive website.
Categorizr – A modern device detection script
Categorizr is a modern device detection script that helps categorize different web capable devices into 4 categories, desktop, tv, tablet, or mobile. It take's traditional device detection and flips it on it's end, assuming devices are mobile first, unless otherwise detected as tablet or desktop. Categorizr was created by Brett Jankord and is based on an my earlier device detection script.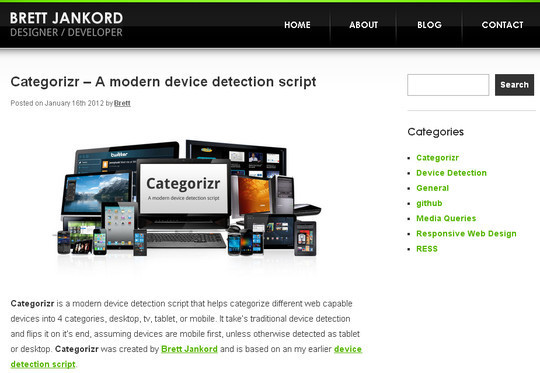 Automatically serve high-res images, to those who'll appreciate them.
ReView is a dynamic viewport system that provides efficient responsive web design viewing choice.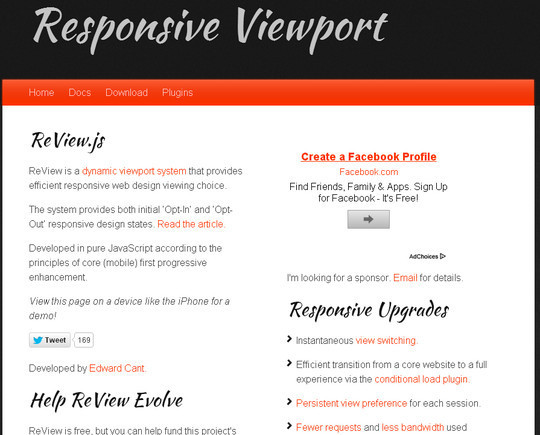 The Responsinator is designed to test responsive websites on different device resolutions.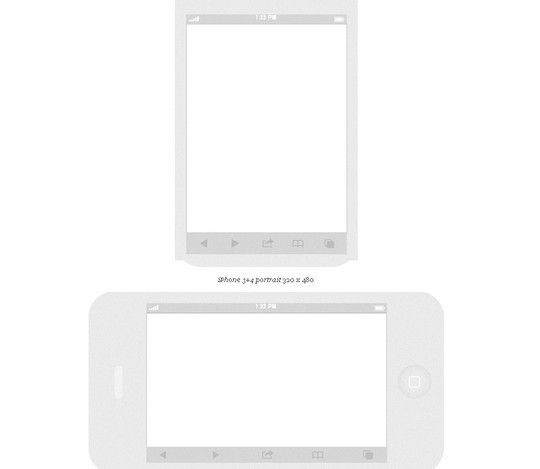 ResponsiveSlides.js is a tiny jQuery plugin that creates a responsive slider using list items inside ul. It works with wide range of browsers including all IE versions from IE6 and up. It also adds css max-width support for IE6 and other browsers that don't natively support it. Only dependency is jQuery (1.6 and up supported) and that all the images are same size.
Responsive jQuery Slider Plugin Flexslider
An awesome, fully responsive jQuery slider toolkit.
WebPutty is a simple CSS editing and hosting service.
A simple, useful and beautiful browser window resize app for Web designers and developers.
One-click PX/EM/%/PT conversion tables, a custom conversion calculator, gnd generated reset CSS.
Responsive child theme for default Twenty Ten. Provides fluid layout for many browsers including mobile support for iPhone, iPad and Android. Being a child theme, it is dependent on the Twenty Ten theme as a parent.
BluCSS is a CSS framework designed with ease of use and simplicity in mind. It is specifically made so that when you're working on your next project, you don't have to worry about the essentials. With BluCSS, you can be up and running in less than a minute.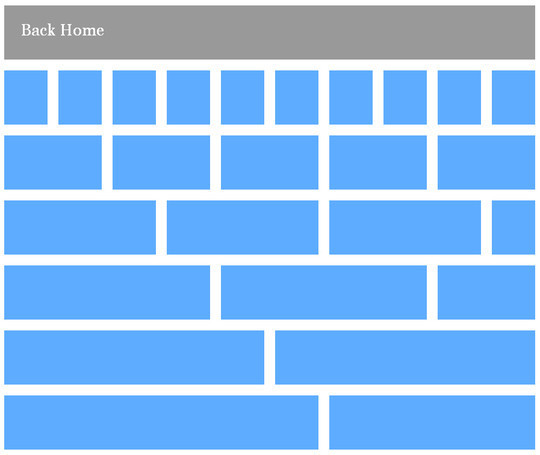 Gridless is an optionated HTML5 and CSS3 boilerplate for making mobile first responsive, cross-browser websites with beautiful typography.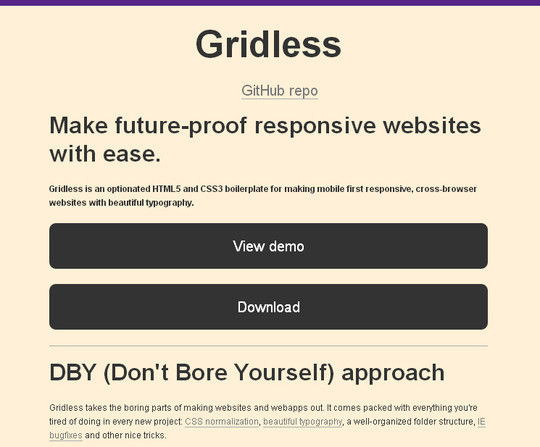 Mobile Boilerplate helps you create rich, performant, and modern mobile web apps. Kick-start your project with dozens of mobile optimizations and helpers.
Through fluid grids and media query adjustments, responsive design enables Web page layouts to adapt to a variety of screen sizes.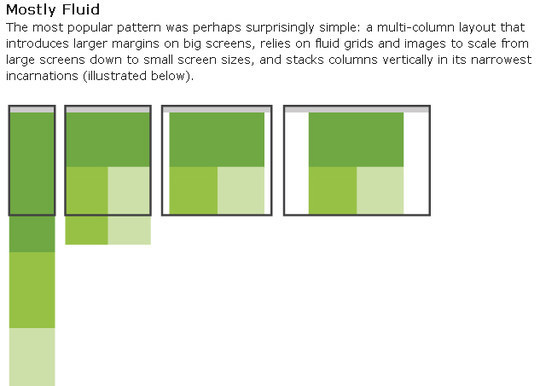 Adapt.js is a lightweight (848 bytes minified) JavaScript file that determines which CSS file to load before the browser renders a page. If the browser tilts or resizes, Adapt.js simply checks its width, and serves only the CSS that is needed, when it is needed.
Convert a Menu to a Dropdown for Small Screens
The Five Simple Steps website has a responsive design with a neat feature. When the browser window is narrow, the menu in the upper right converts from a regular row of links into a dropdown menu.
Adobe Edge Inspect is a workflow and preview tool for testing and simulating across multiple mobile web browsers.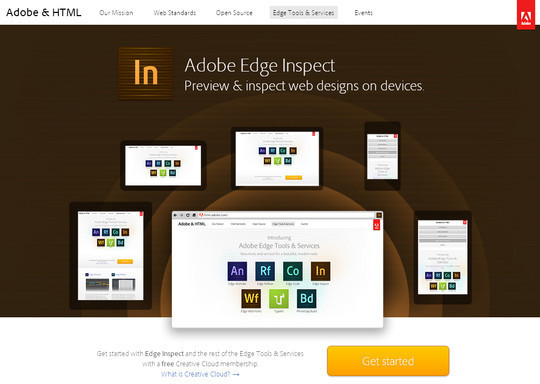 With this collection, we want to share with you 13 great online HTML5 tools that have been designed especially for the web developers so that they can simplify their development work. These online HTML5 tools will be very helpful for the web developers to build awesome and new revolutionary web pages.
Here is the complete collection for you. We hope that you will like this collection and find these online tools useful for you as well. Do let us know your opinions about this round up and share your precious opinions about this collection with rest of the world. Enjoy!
Moqups – HTML5 App For Creating Wireframes
Moqups is a nifty HTML5 App used to create wireframes, mockups or UI concepts, prototypes depending on how you like to call them.
Adobe Edge Animate is the premier HTML software with integrated tools for creating compliant cross-browser animation and other content.
Spritebox is a WYSIWYG tool to help web designers quickly and easily create CSS classes and IDs from a single sprite image. It is based on the principle of using the background-position property to align areas of a sprite image into block elements of a web page. It was made using a combination of JQuery, CSS3 and HTML5, and is totally free to use.
Patternizer is an easy to use stripe pattern generator. It's lots of fun and free.
Liveweave – HTML5, CSS3 & JavaScript Playground
Liveweave – HTML5, CSS3 & JavaScript playground for web developers and designers.
HTML KickStart is a ultra–lean set of HTML5, CSS, and jQuery (javascript) files, layouts, and elements designed to give you a headstart and save you a lot of hours on your next web project.
On/Off Flipswitch HTML5/CSS3 Generator
Generate pure CSS3 On/Off flipswitches with animated transitions. As engineered for Proto.io.
A drawing application that lets you save and share replays of your work with friends.
Online SVG to HTML5 Canvas Tool
This tool converts SVG into an HTML5 Canvas JavaScript function. It will work with any host, and I hope it helps people to experiment with Canvas. Most vector art packages (Illustrator, Inkscape etc) can export as SVG.
The Heartcode CanvasLoader Creator is a free online tool which you can use to generate scripted preloaders (spinners or throbblers) for your HTML projects. The Creator is using the CanvasLoader UI Library.
Drag and drop image files into the space below and click "Generate" to create a sprite sheet and stylesheet. This demo uses a couple of HTML5 APIs, and it is only currently compatible with the latest versions of Chrome and Firefox.
Create.js is a comprehensive web editing interface for Content Management Systems. It is designed to provide a modern, fully browser-based HTML5 environment for managing content. Create can be adapted to work on almost any content management backend.
LimeJS is a HTML5 game framework for building fast, native-experience games for all modern touchscreens and desktop browsers.
Finding out new resources and tools is the most important thing for the web developers if they want to stay in the industry. This is because web standards are changing quite frequently and therefore a web developer needs to be up to dated with the latest trends and technologies being used in the web development. Therefore, we have compiled this collection of some new resources and excellent tools for the web developers. We spent hours finding the best resources and tools for the web developers. We went through hundreds of websites to find the cream of the crop. Take away what you can, and create stylish and interactive websites.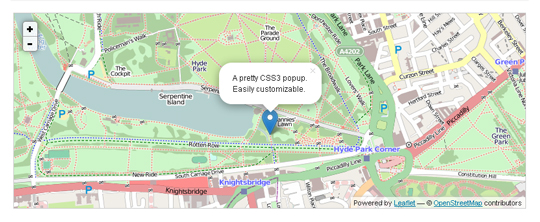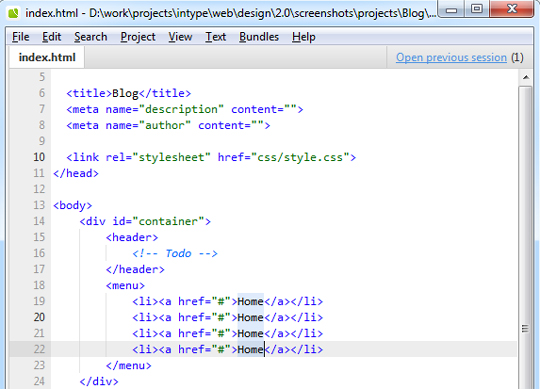 Online file storage tools are perfect for the computer users because online storage files save so much time and manage your work in a very organized way. Online storage file gives you so many interesting and helpful features like you can easily upload, share or store your any file or folder within a few minutes. With online storage file you can easily access and use your work in any other place or computer.
Here, in this collection you will see 13 outstanding and useful online storage tools for you work. Take a look and let me know what you think about this post and share your precious opinion with us via comment section below. Enjoy this amazing collection everyone!!!!
Professional Cloud Storage from JustCloud is Simple, Fast and Unlimited. Just Cloud will automatically backup the documents, photos, music and videos stored on your computer, to the cloud so you are never without files again.
Dropbox is a free service that lets you bring your photos, docs, and videos anywhere and share them easily. Never email yourself a file again.
IDrive – Universal online backup, easy sync and share.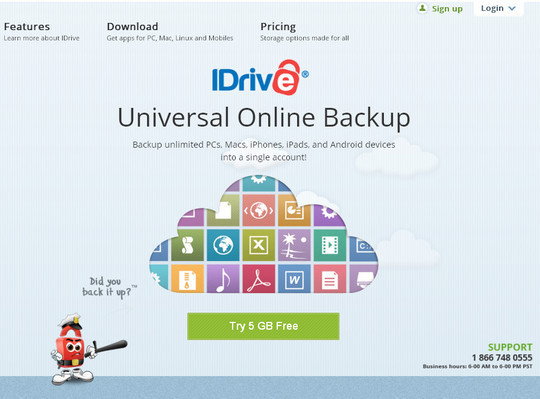 SugarSync's file sync, online backup, and file sharing service makes it easy to stay connected. Get free, secure cloud storage for all your files — documents, music, photos, and videos.
Memopal Online Backup is the cutting edge solution to store and share files online. Memopal Memopal Online Backup works seamlessly with your operating system and automatically makes sure your files are up-to-date saving your files to a remote server via secure internet connection. Available for Windows, Mac, Linux and iPhone.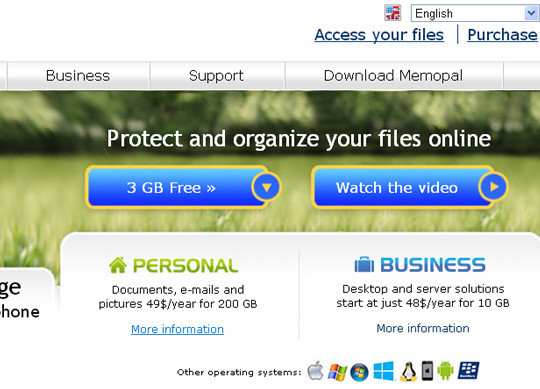 Wondering if Mozy is right for you? Try Mozy for free and get online backup and storage to protect your important data and files.
ADrive provides online cloud storage and backup solutions for personal, business and enterprise-level data. Manage, edit and share your data online with ADrive.
Duplicati is a free backup client that securely stores encrypted, incremental, compressed backups on cloud storage services and remote file servers. It works with Amazon S3, Windows Live SkyDrive, Google Drive (Google Docs), Rackspace Cloud Files or WebDAV, SSH, FTP (and many more).
Collaboration tools adopted by over 150,000 companies globally. Box simplifies online file storage, replaces FTP and connects teams in online workspaces.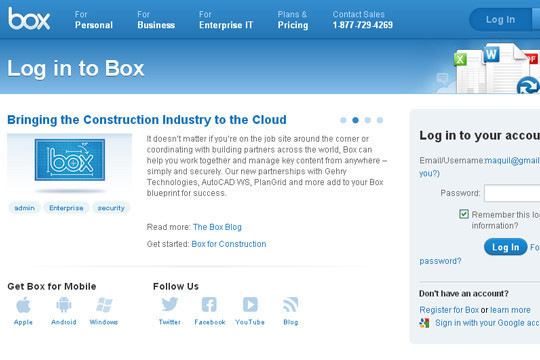 The Blue Folder Company – Your files online to share and access from anywhere.
Online backup made easy by MyPC backup. Backup your PC files online, access your files anywhere, anytime. Get a free online backup account today.
Unlimited online storage, backup and cloud content management used by over 1,000,000 users and 20,000 businesses to collaborate on files in the cloud.
BuddyBackup gives you unlimited online backups of your files for free, by allowing you to easily and securely backup your data onto your buddies.