Social Media Websites
There are so many popular social networking websites are available in the internet and Twitter is one of them. If you are bore with your default blue twitter background or you want an exciting change in your twitter page then check out this collection where you will find outstanding tools for your Twitter background. Social networking profile should be update and trendy because it show your taste and give your impression to other. So its time to make your Twitter profile more interesting and happening.
In this assortment, we are presenting 40 superb tools and resources to spice up your twitter background. Scroll through our wonderful collection and make your Twitter page more attractive and eye-catching through this collection. We hope you will like this assortment. Please give us your feeds back about this wonderful assortment because your feeds back are very precious and important for us. You can also download these awesome tools without paying any money.
Put your Twitter followers on your background.
Now you can personalize your Twitter background like never before. The tool below will help you create free Twitter backgrounds that have the same look and feel as those done by professional graphic designers. It's easy to use, and best of all, it's Free!
Check if your twitter profile looks like poo-poo in smaller or higher resolutions.
Want to know how to change the Twitter background or profile icon automatically? It's never been this easy — with our professionally designed, simple user interface you can change your Twitter background or profile icon automatically! Just try it!
Are you hip to twitter? Well, peekr is kinda like a Twitter Widget (a "twidget") because it's a tiny little Twitter helper. Some tweeple might call it a bookmarklet, but we know it's so much more! Is this making any sense yet? Maybe you'll have to try it and see it in action to get a good feel for how useful peekr can be… Go ahead, click the button above that says, sneak a peek! to see what peekr does. Go on, you know you want to!
In less than 2 minutes… Brand yourself on Twitter by creating your very own Twitter background and Twitter header.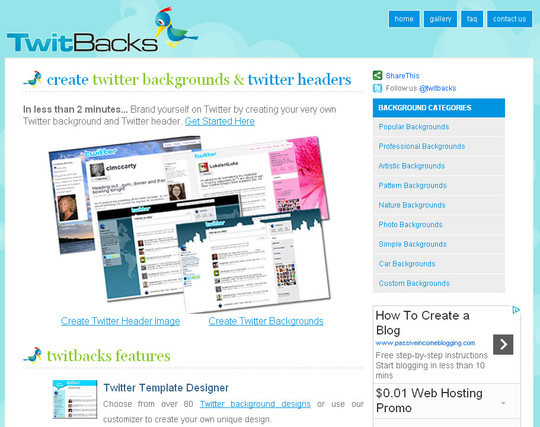 Put your latest Flickr image in your Twitter background We check for new photos and sync every hour.
Free Twitter Backgrounds PSD Layered files.
An online community where hundreds of Twitter layouts & backgrounds can be downloaded FREE.
We are your source for Free Twitter Backgrounds. Every day we update twitrounds with new Twitter Backgrounds for you to use on your profile. Getting a background is very easy. Simply look through all the backgrounds we have to offer, click on the background thumbnail, then use our auto-install tool to easily post the background to your Twitter profile.
Create A Twitter Background using PowerPoint
Who would've thought that the presentation app used to lull audiences to sleep could also be used to create an appealing Twitter background? The process is fairly simple and only limited by your imagination and Twitter's 800Kb upload limit.
Upload your own pictures and customize the Layout. You can change the color and add text to the background. Select colors for your profile and preview it in real time. Save all these to your Twitter account with a single click.
The themes and images on these pages are free for use as twitter backgrounds. Click on a thumbnail of the backround you would like to get and then download the file to your hard drive or use an auto install feature which will post the selected background to your twitter profile.
Ever wanted to see the background image while in a Twitter page? Now it's just matter of clicking on it and voila, everything else goes away so you can appreciate the background. Click on the page again to restore it.
Make your twitter beautiful!
Need a professionally designed custom Twitter background or Facebook landing page?
Here's a set of grungy Twitter backgrounds that you can customize and use for free. They're all hi-res PNG files. Just load them into your favourite image editor, add an image and some text and you're good to go.
Every background is free, lightweight and optimized for mostly used 1024 resolution but we were thinking about all of you with big screens so have no fear our Twitter layouts are going to look the same on 1280px or wide screen.
TweetHawk Custom Background Designs are free to use for personal use under the Creative Commons 3.0 Licence.
1000′s of unique free Twitter backgrounds. Click "Get Twitter Background" beneath any image you want to put on your Twitter. The new page will show the image as a background and give step-by-step instructions on how to add it as your Twitter background.
Here you will find everything for your twittering needs! We have everything from twitter backgrounds to twitter buttons and we'll even show you how to use twitter too!
Design a Unique Twitter Background
Spreading word about your business or services via a Twitter account can be a useful addition to a marketing strategy. There are many resources with advice on what, when, and how to tweet. But since we're creative professionals, we should also pay attention to what our Twitter pages look like
Twitter Background Design How-To and Best Practices
Let's take a look at some of the best practices around Twitter background design and get to work creating our own.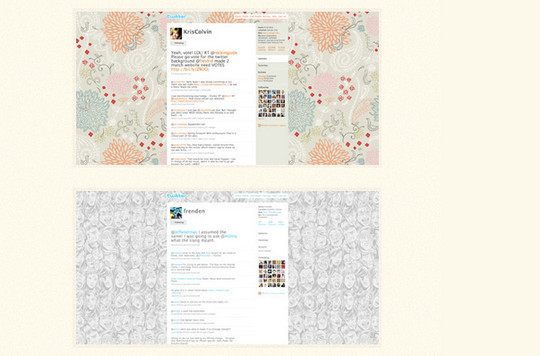 Creative Twitter Backgrounds:
By placing different social media icons on a website designer allows the visitors of that website to share the website content and information on their social networking profiles with just one click. If you want that more visitors will come to your websites then you should have some refreshing and attractive social media icons.
In today's post, we have gathered 22 fresh, elegant and smart social media icons for the web designers so that they can use these trendy and eye-catching social media icons on their websites. Social media is a very good platform for the marketing of your goods and services as well as you can connect to your follower in the meantime. Come and check out these colorful and attractive social media icons that will surely be helpful in your work.
Social Media Sharing Buttons (PSD)
Free Ribbon Social Media Icons PNG (256 px)
Circle Social Icons Set: 35 Social Media Icons in PSD & PNG
Social Icons Sprites: 35 Ready To Use Icons in PSD, PNG, HTML/CSS
35 Wooden Free Social Networking Icons
100 Free White Social Media Icons | 256 px PNGs & Vector File
Free White Premium Social Networking Icons For Elegant Themes & Websites
Social Media Icons for 2013 – PSD and PNGs
20 Free Retro Style Social Media Icons 2013 Set For Pretty & Girly Blogs
Sketch Chalk Social Icons Free PSD
15 free social media icons (PSD & PNG)
20 Popular Social Media Icons (PSD & PNG)
Twitter is one of the most powerful social media platforms that millions of users are using on a daily basis. With an extensive growth of social media networks, it has become one of the crucial steps in the marketing strategy of any business whether it is online or offline. By integrating Twitter into other marketing avenue, any company can easily increase its revenue. But, using Twitter for marketing your website and its good or services can be time consuming and tedious. In order to reduce this exponentially tedious task, one can take help of plugins which are designed to save your time and energy.
In this collection, we are showcasing a wide collection of 40 truly amazing and useful WordPress Twitter plugins which will help you in reducing the amount of work that you would do to integrate Twitter to your website. Enjoy!
One click registration & login plugin for Twitter? Easy installation? Is it totally free and comes with support? Yeah!
Track Twitter search results, a Twitter hashtag, or a Twitter profile using sidebar widgets.
Allows your site visitors to follow your twitter account with one click, without leaving your sitet.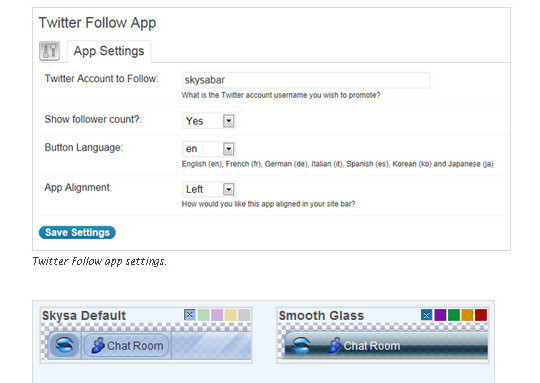 Allows your site visitors to follow your twitter account with one click, without leaving your sitet.
HL Twitter stores tweets from multiple accounts and displays them via widget, archives and shortcodes as well as auto-tweeting new posts.
A widget that properly handles twitter feeds, including parsing @username, #hashtags, and URLs into links.
Twitter Tools is a plugin that creates a complete integration between your WordPress blog and your Twitter account.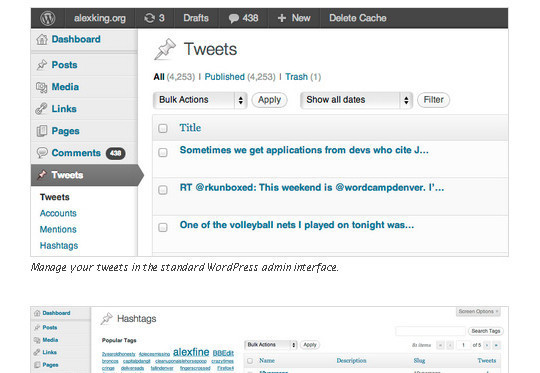 A plugin meant to simplify Twitter cards integration on WordPress. But this is more than just adding markup. You can customize your Twitter card.
Rotating Tweets (Twitter widget and shortcode)
Twitter widget and shortcode to show your latest tweets one at a time an animated rotation.
Add a Twitter "Follow" button to your WordPress website.
Really Simple Twitter Feed Widget
Shows the latest tweets from a Twitter account in a sidebar widget. Twitter API 1.1 ready.
The Best Way to Add Twitter Cards Metadata in WordPress Site. Enable Summary and Photo Cards Easily, With Control.
Ultimate twitter profile widget
Ultimate twitter profile widget. Plugin shows your tweets on Page/Post/Widget area.
WordPress Dashboard Twitter represents a Dashboard Widget for WordPress, that turns your Dashboard into a Twitter Client.
Add Twitter Card markup to individual posts. Supports summary, photo, and player types.
Twitter Like Box – Like facebook box but for twitter
Display your Twitter followers anywhere in the site or use the widget to display it on the sidebar.Like Faebook's Like Box show your followers and a button to follow you. Also you can display people YOU follow instead of followers by simple changing settings on the widget. Colors are also editable in the admin settings page.
Is a plugin that creates a complete integration between your WordPress blog and your Twitter account including ShareThis Buttons and Goodies Widgets.
Hupso Share Buttons for Twitter, Facebook & Google+
Help visitors share your posts on popular social networks: Twitter, Facebook, Google Plus, Linkedin, Pinterest, StumbleUpon, Digg, Reddit and others.
WordPress Twitter Bootstrap CSS
WordPress Twitter Bootstrap CSS lets you include the latest Twitter Bootstrap CSS and Javascript libraries in your WordPress site.
The Twitter Media Endpoint plugin allows you to turn your WordPress install in to a Twitpic/YFrog like service for your mobile device.
Create Your Own Custom Twitter Application and Publish to Your Twitter account 'Via Your Custom Twitter Application'.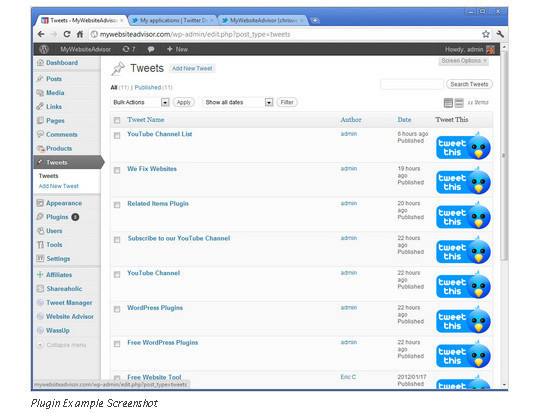 Add a widget to your sidebar to show your latest tweets.
A Widget to show your latest tweets. Use the oEmbed methode and some cache. It is simple, elegant and it works. This plugin uses the Twitter API version 1.1. You have to authentify yourself ! Visit the option page "Plugins->Widget Embed Latest Tweet" to do so.
Auto-posts a Twitter update when you update your WordPress blog or blogroll, with your chosen URL shortening service.
Provides a twitter badge widget that you can place on your wordpress site to display tweets from a specific twitter user.
A widget that properly handles twitter feeds, including parsing @username, #hashtags, and URLs into links.
Creates a new and simple to use widget that outputs the awesome Twitter Embedded Timeline.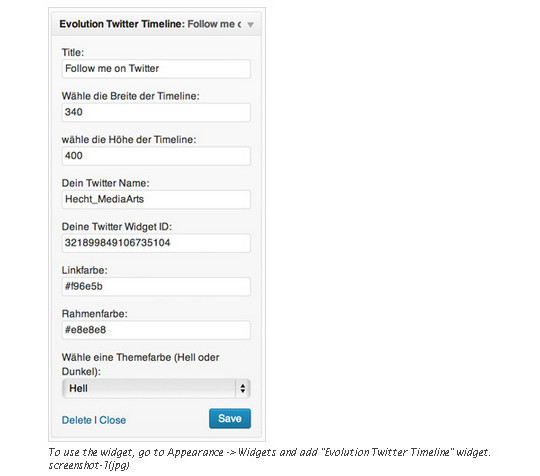 This is a simple widget that shows your recent tweets. It also supports caching, so you won't exceed the API call limit.
Twitter Feed Widget will display your tweets using ajax and jquery. It shows one tweet at a time and loops through an specified number of tweets and time interval. IMPORTANT the twitter feed currently only works with non-private(public) twitter accounts.
Add live chat to your blog or website quick and easy with Casengo, so you can handle enquiries via email and live chat directly from your website. Casengo helps you to respond to customers faster than ever and improve their satisfaction with a groovy mixture of real-time chat and email.
The Twitter Feed plugin makes including and linking to tweets on multiple Twitter accounts simple and flexible.
Integrate TwitterCounter.com badges on your blog to display the number of followers you have on Twitter.
Twitter Widget displays your tweets on your sidebar. There's lots of switches to tuen on/off what you want to display.
The WordPress implementation of the official Twitter Tweet Button.
Twitter Comments system. Automatically retrieve Twitter Replies and/or Twitter Retweets to your Blog's Posts using WP built-in comment system.
Twitter Tools is a plugin that creates a complete integration between your WordPress blog and your Twitter account.
This plugin will add an extra field to your comment form so a user can add their Twitter username. A user configured 'follow me' link is then displayed along with their details on all their comments.
Evergreen Post Tweeter enables you to automatically tweet out links to old posts based upon a tag or tags.
A simple code which adds a widget on admin panel with updates from the Status API.
This is the best twitter sidebar plugin widget you will find for WordPress. It easy to use, easy to install and has all the features you needs to show your twitter profile, feeds off.
Do you want to increase your WordPress websites traffic? If your answer is yes then you should use Pinterest Plugins. These Pinterest Plugins will make your WordPress site more exciting and lively. Website users can easily generate events, interests, hobbies, and much more with these Pinterest Plugins.
In this post, we are sharing 15 awesome and useful Pinterest Plugins for WordPress website. With these WordPress plugins, you can get your posts, images and even your website pinned over in the Pinterest network. You can also tell us what you think about this post and share your precious opinions with us via comment section below. Check this out and get to pick one!
| Download )
A must have plugin that adds a Pinterest badge for linking your blog to your pinterest profile and showing your number of followers.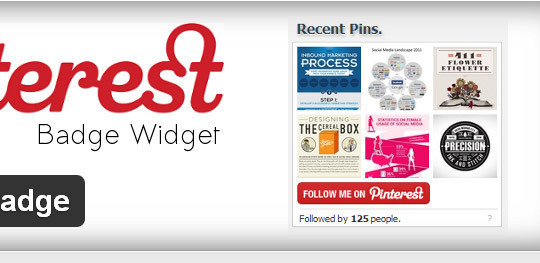 Pinterest Image Pinner From Collective Bias
| Download )
Extremely lightweight jquery based plugin. Adds "Pin This" button to all images.
| Download )
Pin It On Pinterest places a Pin It button at the end of your posts, and allows you to predetermine what gets "Pinned" at Pinterest.
| Download )
Block selected posts and pages from getting pinned on Pinterest.
| Download )
A widget to display thumbnails and titles of the latest Pinterest Pins from a specific user via their Pinterest RSS feed.
| Download )
Add a Pinterest "Follow" button to your sidebar with this widget.
| Download )
A simple must-have widget for the Pinterest addict! Displays thumbnails of your latest Pinterest pins on your website.
| Download )
A plugin to show off images, captions, and links from your latest Pinterest activity.
| Download )
Easily add a Pinterest "Pin It" Button to your site and encourage your visitors pin your awesome content.
| Download )
Let people share (pin) images from any page of your site on Pinterest.
| Download )
Add Pinterest to the NextGEN Gallery plugin.
| Download )
Show the Pinterest "Pin It" button on top of your images, only when people move their mouse over the image.
| Download )
A must have plugin that adds a Pinterest badge on your blog to your pinterest profile and showing your number of followers and recent pins.
Pinterest Pin It Button For Images
| Download )
Add a "Pin It" button over your images, so users can add it to Pinterest easily.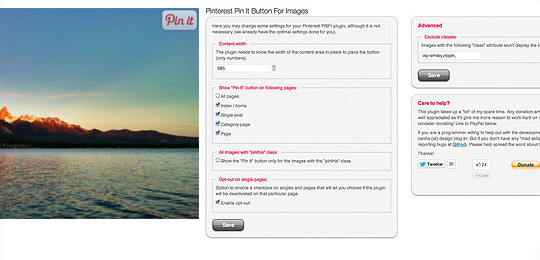 | Download )
Adds Pinterest button to individual images for one by one image pinning. Enjoy
Here, we are showcasing a valuable collection of some extremely powerful online tools that will make tweeting more faster and more efficient. Twitter has become the fastest growing social networking platform with approximately $800m in investment, several apps released recently and heaps of new features that have been put out recently.
Here we have gathered some amazing and powerful apps for you that will let you improve your Twitter experience. So, here is the full list after this jump. Carefully go through this collection and select the one that meets your requirements. Feel free to share your opinion with us via comment section below. Enjoy!
InboxQ – Help people relevant to your space
InboxQ delivers a realtime stream of questions related to your business, products, industry or general interests from Twitter directly to your browser.
Tweriod – When are your followers online the most?
Tweriod gives you the best times to tweet. We analyse both your tweets and your followers' tweets. So you can start tweeting when it makes most sense to reach others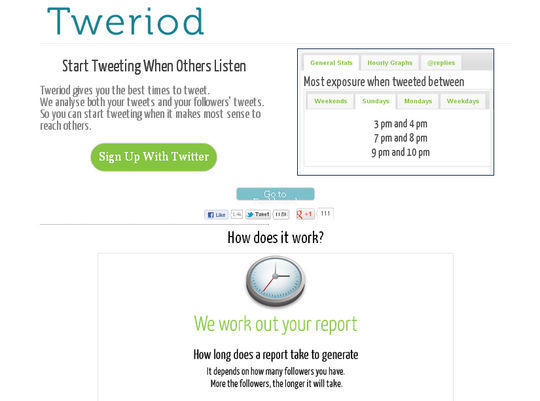 Twylah – Get more out of your Tweets
Twylah brings your brand message into focus, extends the life of your tweets, and helps you get discovered beyond Twitter.
ManageFlitter – Get rid of unnecessary followers
ManageFlitter provides you with a set of easy to use tools to empower you to work smarter and faster with Twitter.
Buffer – Increase clicks on your Tweets by 200%
Be awesome on social media. Easily add great articles, pictures and videos to your Buffer and we automagically share them for you through the day!
Nurph – The Ultimate Twitter Hashtag Tool
A real-time discussion Channel for your Twitter Community.
MarketMeSuite – Your powerful Tweeting dashboard
Be effective on social media! MarketMeSuite is your end to end social marketing Solution.
Manage and analyze your twitter community.
There are many tools out there for social networking users, but getting by free and good ones is not that easy. That is why I am sharing Four Web Apps To Feel Robust Social Networking Experience. Read each entry in the list and see which one suits your needs best.
You are welcome if you want to share more tools for social networking lovers that our readers/viewers may like. Do you want to be the first one to know the latest happenings at SmashingApps.com, just subscribe to our rss feed and you can follow us on twitter and follow us on Digg as well to get updated.
FanMix manages all your social conversations on Twitter, Facebook, LinkedIn, blogs, comment threads, and everywhere else from one dead-simple inbox, just like email.
This tool automatically pulls from Facebook, LinkedIn, Twitter and more. True Bi-Directional Sync so Your Google Contacts are Always Up to Date.
threadsy is the truly integrated communications client to see your email, social networks, and twitter in one place.
dlvr.it provides bloggers, publishers and brands a way to instantly syndicate content and expand their reach on the social web and into new channels.
Infographics is a new way of showing information through graphical representation. We recently posted some interesting posts on infographics that you can also find on the net. Infographics not only show the information in a neat and clean manner but also is very easy to understand. Through inforgraphics, a large amount of information can be presented in a well summarized format.
At the moment, we are going to demonstrate you how infographics can increase your understanding of the interlinking world of social media and it's impact on the global internet users.
You are welcome if you want to share more social media related infographic that our readers/viewers may like. Do you want to be the first one to know the latest happenings at SmashingApps.com, just subscribe to our rss feed and you can follow us on twitter and follow us on Digg as well to get updated.
Are Facebook Users More Trusting?
Social Media and College Admissions
Real Estate Professionals & Social Media Infographic
Visualizing 6 Years of Facebook
Building a Company With Social Media
Airlines: The Future of Loyalty is Social
Twitter Perceptions of Google Buzz Over Time
How The World Spends Its Time Online
10 Levels of Intimacy in Today's Communication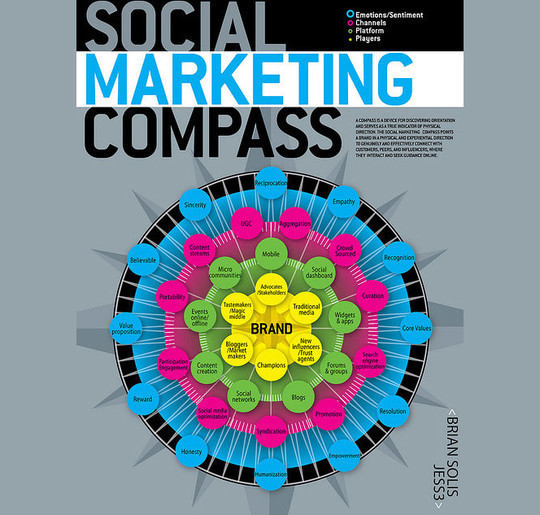 The Hierarchy of Digital Distractions
Social Web Reputation Management Cycles
The Life Cycle of a Blog Post, From Servers to Spiders to Suits
Facebook, Social Media Juggernaut
Inside the Political Twittersphere
Twitter's Meteoric Rise Compared to Facebook
Social Media : Facts and Figures for B2B Sales
The Revised Social Media Effect
Google Plus is the most talked about social nework these days and is considered to be the NEXT BIG THING! It's launch and the thirst for invites is visible on almost all other social networks, between users. So today i will share this awesome infographic with you which contains some killer facts you may not know of! By the way, we are on Google+ too, please feel free to add us in your circle to get updated with latest free resources on the web.
This infographic was designed by IdentyMe. We would love to know what you are thinking while viewing this infographic. Do you want to be the first one to know the latest happenings at SmashingApps.com just subscribe to our rss feed and you can follow us on twitter.
Social media is progressing extremely enormously and is becoming a crucial aspect of marketing as more and more business taking advantage of it. Integrating different social media networks with your website not only drives a huge traffic from these sites to your own website but also lets you promote your goods and services on almost at negligible cost. The key is to do it right!
Here we are showcasing a collection of some excellent examples of websites that have very well-integrated social media links to their web designs so that they appear as the integral part of their own web design. We hope that this collection will inspire you a lot to integrate social media links to your website as well.
After long wait and excitement it seems the new digg launched. Yes! you read it right digg releases their version 4. People have too many reservations with digg's new version but today is a day when every one has to accept it with it's all pros and cons. At the moment, there are some deployment issues and implementations of the new version is going on due to which digg is responding very slow, but digg's  administration is working very hard to get it rolled out successfully. Guys, you can follow us on digg by going here.
This is how new digg looks like
They also shared picture of the digg office to show the world what is going on there.
No doubt it's a great news for digg community and now everyone is waiting to start exploring the new digg as production version. Will it give more surprises, to find out this we have to wait and keep using the new digg. I am hoping that this new digg will be as lovable as the old one for the community and it will be a much greater place for everyone. Good luck Digg.com guys.