Javascripts
Plugins and tutorials are great designing resources for the designers. With the help of tutorials, designers can learn and practice new technique of using their designing tool and plugins are meant to simplify their designing work. In the recent times, jQuery has become simply miraculous seeing that with jQuery you can discover plugins to achieve almost anything you want. Among all the JavaScript frameworks, jQuery is the most prominent and well-known that goes together with loads of amazing features. On top of that jQuery is very easy to use.
Here, we are listing some fresh as well as free jQuery plugins and useful tutorials. We hope that you will like this collection and enjoy this collection.
App Showcase with Grid Overlay
A tutorial about creating a simple grid overlay with subtle transitions for an app showcase.
Thumbnail Grid with Expanding Preview
A tutorial on how to create a thumbnail grid with an expanding image preview similar to the effect seen on Google Images.
In this tutorial, we are going to create a mini help system with jQuery. This will be a small widget which will display help text or a guide to users of your web application. The widget content is going to be searchable in real time, and all matching terms will be highlighted.
jQuery Animated Bar Plugin: jqBar
This is a simple jQuery plugin for creating animated vertical and horizontal bars. The plugin is called jqBar. jqBar can be used in variety of situations where you want to present data with some visual effects. It helps you crate beautiful bar charts to represent skill set or can be used as a progress bar. Plugin is very light weight and can be completely customized.
Charts For Your App with jQuery and xCharts
Make Pretty Charts For Your App with jQuery and xCharts.
iOS-Style Content Slider using jQuery
In this tutorial I want to focus on one useful plugins called iosSlider. This is an open source project with numerous options for customizing your own media slideshow. This includes typical animations and effects for when the user clicks or hover over slideshow items.
Create a Sticky Navigation Header Using jQuery Waypoints
In this tutorial, we'll be creating a navigation bar that stays with you as you scroll down — and we'll also throw a gimmick or two into the mix to polish it off.
Interactive Infographic with SVG and CSS Animation
Learn how to build an interactive animated infographic using SVG, CSS and JavaScript.
PUtting CSS Clip to Work: Expanding Overlay Effect
A tutorial about how to create a simple expanding overlay effect using the CSS clip property and CSS transitions.
An experimental slider pagination using the jQuery UI slider. The idea is to use a simple navigation concept that preserves layout and style while allowing content to stay easily accessible.
Make a Google Powered Shopping Search Website
In this tutorial, we will be making a simple product search engine. Using jQuery and PHP, we will tap into Google's Shopping Search API and return a list of items available for purchase, along with prices, photos and other useful information.
How to Create a Simple Multi Item Slider
A tutorial on how to create a simple category slider with a minimal design using CSS animations and jQuery. The idea is to slide the items sequentially depending on the slide direction.
Responsive & Tough Friendly Audio Player
A jQuery audio player plugin that is responsive and touch-friendly. The UI is css-only, no images used.
Calendario: A Flexible Calendar Plugin
A jQuery calendar plugin for creating flexible calendars.
Simple Effects for Drop Down Lists
A jQuery plugin for transforming select inputs into drop-down lists with some simple expanding effects.
How to Make a Tumblr-powered News Ticker
In this tutorial, we are going to use it as the foundation of a news publishing system. We are going to develop a simple widget which cycles through the most recent posts on a Tumblr blog, and presents them as news items to your users. Adding news will be done by creating new blog posts in your Tumblr dashboard.
Create Attractive Coming Soon Template with CSS 3D and Javascript
We are going to make an attractive coming soon html template with CSS3, CSS 3D transform and jQuery. Let's go a little wild with CSS3 even though some old browsers won't support it. However, for CSS 3D transform part, we will make it degrades gracefully. Instead of the awesome 3D flipping effect, we will be substituted with just a simple hide and show effect.
jQuery Responsive Horizontal Accordion Image Slider: Raccordion
This is a multi purpose responsive accordion image slider plugin raccordion. Its a horizontal image slider that adjusts according to the size of the browser width. raccordion slider adds variety and style.
3D Flipping Circle with CSS3 and jQuery
In this tutorial we will create a circle with a handle which will open once the little handle is clicked, creating a realistic 3D flipping effect with the help of CSS 3D transforms and shadows/gradients.
How to Make a Mac OSX-like Animated Folder with CSS3
In this short tutorial, we are going to make a OSX-like folder with CSS3, by utilizing 3D transforms, gradients and box shadows. In addition, we are going to use jQuery UI and its drag and drop interactions to build a pretty interactive demo.
Create a Beautiful Password Strength Meter
In this tutorial we will be creating a beautiful password strength indicator. It will determine the complexity of a password and move a meter accordingly with the help of the new Complexify jQuery plugin.
A jQuery plugin that uses the CSS3 image filters to replicate the tilt-shift effect. This is a proof of concept and currently only works in Chrome & Safari 6.
Vertical Showcase Slider with jQuery and CSS Transition
A tutorial on how to create a responsive vertical fullscreen slider that moves its sections in opposite directions. We'll be using jQuery, CSS Transitions and media queries to make the layout adaptive.
A tutorial on how to create some custom drop-down lists. We'll show you five examples with different looking drop-down menus and lists for various purposes.
Creative Web Typography Styles
Let's create some interesting web typography effects with several CSS techniques and the help of lettering.js.
Live Album Previews with CSS3 and jQuery
Here we are going to make a script for previewing the contents of an album with a slideshow-like animation. This can be used in photo galleries, online shops, profile pages and more. The example is inspired by Facebook, where you hover over an album and get a slideshow of some of the photos contained inside it.
Slicebox, the jQuery 3D image slider plugin, has been updated. We've done some major improvements and added new features.
Fullscreen Video Slideshow with Bigvideo.jg
A tutorial about how to create a slideshow-like fullscreen video background using BigVideo.js, a jQuery plugin for big background video.
A tutorial on how to create a fullscreen pageflip layout using BookBlock. The idea is to flip the content like book pages and access the pages via a sidebar menu that will slide out from the left.
Responsive CSS Timelinge with 3D Effect
A tutorial about how to create an experimental CSS-only timeline with a 3D effect. The idea is to expand a content area when the associated radio input is selected.
Creative CSS Loading Animations
In this tutorial we'll show you how to make some creative css-only loading animations also known as activity indicators.
This is a collection of some basic styles that can come in handy when creating your own style definitions. Learn how to make some useful classes for simple styles and how to apply them to a variety of elements.
Hexaflip: A Flexible 3D Cube Plugin
HexaFlip is a JavaScript UI plugin that let's you use 3D cubes as interface elements. Dive into the process of creating the plugin and learn some best practices regarding flexible UI plugins.
In this tutorial, we are going to build an animated photo stack, which will use all kinds of fancy effects to transition between a set of images. The effects are implemented purely using CSS3, which means that they run smoothly on modern browsers and mobile devices. We will also make the photo stack advance automatically, so you can use it as a slideshow.
Make a Web App with Instagram-like Filters
In this tutorial, we are going to make a simple web app that allows you to drag a photo from your computer into the browser window, and apply instagram-like filters on it.
Dropbox File Uploader With Twitter Bootstrap
Here we are going to use this feature to create a simple application that allows people to attach a photo from their Dropbox account, crop an area with the Jcrop plugin, and download the result. Additionally, we will make use of Twitter Bootstrap to show dialog windows, and PHP on the backend for the actual photo cropping.
How to grab Dribbble feed with jQuery and CSS3
As a web developer, third party API integration is something you will have to face. Especially with the current trend, we have facebook, twitter, flickr etc. Today, we are going to look at dribbble's API. Dribbble is a place to show off your design, it's based on invitation basis, therefore, most designs are of high quality.
Photo Booth Strips with Lightbox
A tutorial about how to create some neat scrollable photo booth strips and integrate Lightbox 2 and customize it in order to make it responsive and touch-device friendly.
How to Build a ToDo Application with Web SQL and jQuery
This tutorial will take you through the step by step development of building a ToDo App entirely powered by Web SQL. You will learn about getting started with Web SQL, understanding transactions, following best practices and how to write re-usable functions.
Here, we are presenting a collection of some useful and free to use jQuery pagination plugins for you that you can integrate on your website in order to split pages and posts into several pages. These pagination plugins make pagination easy for the website developers. These plugins are designed for you so that website pagination will no longer be a tough task for you. With these plugins, you can divide the data into multiple pages once it is loaded into the page. Furthermore, server side pagination allows you to extract necessary amount of data and then loaded on the page.
In this post, you will find a list of some useful jQuery pagination plugins that allow you to create proper pagination setups for your website. We hope that you will find this collection useful for you. Feel free to share your opinions with us via comment section below. Have fun.
Extreme Makeover: jPaginator CSS3 Edition
jPaginate: A Fancy jQuery Pagination Plugin
Pajinate – A jQuery Pagination Plugin
Easy Paginate jQuery plugin for pagination
Sweet Pages: A jQuery Pagination Solution
jQuery Pagination Plugin: Smart Paginator
Easy pagination with jQuery and Ajax
jPaginate – jQuery Pagination System Plugin
Pagination with jQuery, MySQL and PHP.
AJAX Pagination using jQuery and PHP with Animation
In today's collection, we are presenting for you 13 jQuery Modal plugins. Many websites are using jQuery currently and it is important that one should know what jQuery plugins are available there in order to stay up to date with the latest web design trends. With the help of jQuery plugins, one can keep his website ahead of the crowd.
If you want to show quick information to your users, then jQuery Modal dialog box would be the great option for you. With the help of jQuery Modal dialog boxes, you can show alerts, notices, errors, modal popups, modal windows or dialog. With the help of jQuery modal plugins, you can easily create modal dialog boxes. All of these jQuery modal plugins can easily be integrated into you websites so that you can create cool and visually appealing modal window. So what are you waiting for? Have a look at this collection.
Avgrund is a jQuery plugin for modal boxes and popups. It uses interesting concept showing depth between popup and page. It works in all modern browsers and gracefully degrade in those that do not support CSS transitions and transformations (e.g. in IE 6-9 has standard behavior).
FancyBox is a tool for displaying images, html content and multi-media in a Mac-style "lightbox" that floats overtop of web page.
SIMPLEMODAL is a small plugin to create modal windows. It can be used to generate alert or confirm messages with few lines of code. Confirm configuration involves the use of callbacks to be applied to affirmative action; it can work in asynchronous mode and retrieve content from external pages or getting the inline content. SIMPLEMODAL is not a lightbox although the possibility to hide parts of its layout may partially make it similar.
Lightview was built to change the way you overlay content on a website.
bPopup is a lightweight jQuery modal popup plugin (only 1.34KB gzipped). It doesn't create or style your popup but provides you with all the logic like centering, modal overlay, events and more. It gives you a lot of opportunities to customize so it will fit your needs.
Bare bones modal dialog windows.
jQuery Superbox! is a script which allows you display windows with the lightbox effect.
Highslide JS is an image, media and gallery viewer written in JavaScript.
GreyBox can be used to display websites, images and other content in a beautiful way.
Reveal: jQuery Modals Made Easy
Reveal is awesome because it's easy to implement, is cross-browser compatible with modern browsers (with some graceful degradation of course) and lightweight coming in at only 1.75KB. What that means for you is that it's fast, sexy and just works. Now let's see how easy is can be to get Reveal working!
jQuery lightBox plugin is simple, elegant, unobtrusive, no need extra markup and is used to overlay images on the current page through the power and flexibility of jQuery´s selector.
PrettyPhoto is a jQuery lightbox
prettyPhoto is a jQuery lightbox clone. Not only does it support images, it also support for videos, flash, YouTube, iframes and ajax. It's a full blown media lightbox.
SimpleModal is a lightweight jQuery Plugin which provides a powerful interface for modal dialog development. Think of it as a modal dialog framework. SimpleModal gives you the flexibility to build whatever you can envision, while shielding you from related cross-browser issues inherent with UI development.
Are you interested in creating a single page layout website? Do you need to know something about plugins that help you create such websites? If yes then you are at right place. Here we are discussing 7 jQuery plugins that help you creating page scrolling layout – characteristic layout for a single page website. Page scrolling techniques are of two types: one is browser scrollbar dependent and the other user action dependent. Regardless of what type of scrolling techniques you want to use, these plugins will help you achieve page scrolling effect quite effortlessly.
We hope that these plugins will not only save your time but will also satisfy your needs so that you will not be required to reinvent the wheel again. Speak your mind and let us know your opinion about this compilation. Enjoy!
With this plugin you can create layout with the famous NikeBetterWorld style.
Page Scroller lets you know where you are on a page while providing a simple smooth scroll navigation. Organize your site into easily digested sections. Use a CSS navigation skin or create your own.
The jQuery plugin for doing cool scrolly stuff.
A jQuery plugin for making scrolling presentation decks.
With ScrollTo you can easily scroll various elements and the screen itself.
With this jQuery plugin you can create a parallax scrolling effects to any scrolling element.
It's a plugin for defining custom scroll paths. It uses canvas flavored syntax to draw lines and arcs. It comes with a custom scrollbar. It also does rotations in supported browsers.
A countdown timer is the first thing that comes to a developer's mind whenever the website is down for maintenance and there is a requirement to inform the visitors about the upcoming special events. Countdown timer scripts are there to help developers in informing their visitors about the specific events no matter how long their website will be down.
In this round up, you will discover 16 essential countdown timer scripts that you may need one day. So, it's better to keep them in your tool kit for the time of need. Here is the full collection after the jump. Enjoy!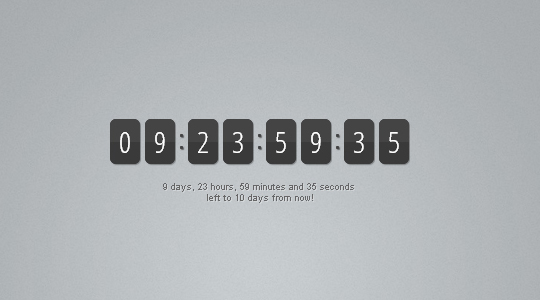 Add a Countdown Timer on Your Website
Countdown Timer With ActionScript 3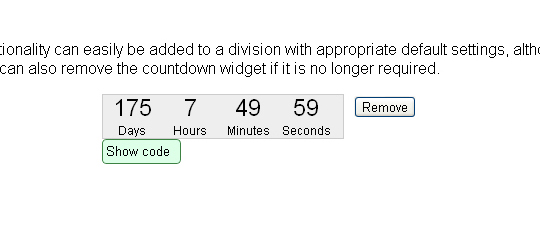 Countdown Timer In ActionScript
Flexible and Easy "Countdown" Clock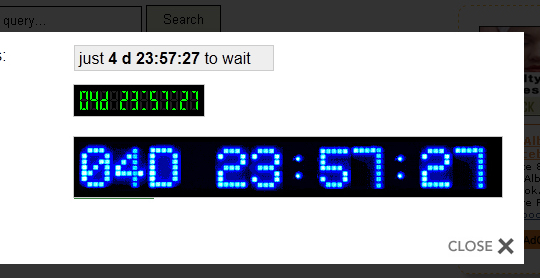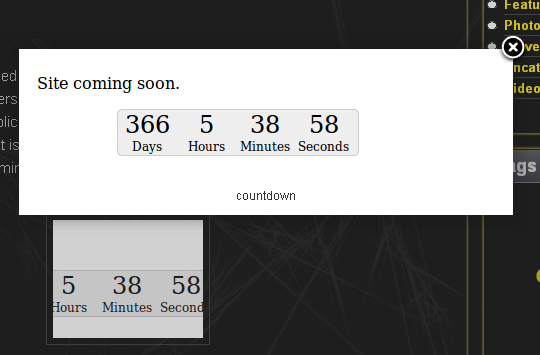 In this collection, we are presenting a complete list of some amazingly stylish and appealing jQuery plugins for creating image and multimedia galleries. It goes without saying that jQuery is the first option that strikes your mind when it comes to showcasing a variety of creative stuff on your website. With the help of jQuery plugins, you can easily showcase your stuff to the world even without being technical savvy.
So, enjoy looking into this collection and have more fun using them in your websites. We hope that these plugins prove helpful for you and save your time and energy. Enjoy!
Micro Image Gallery A jQuery Plugin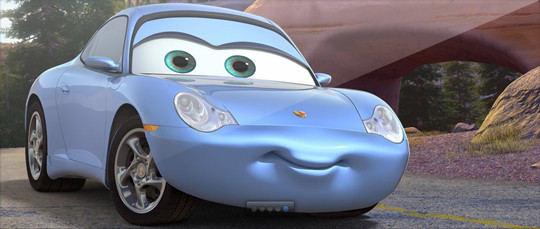 Making a Mosaic Slideshow With jQuery & CSS
An HTML5 Slideshow w/ Canvas & jQuery
Awkward Showcase – A jQuery Plugin
ZOOM – jQuery photo gallery plugin
A web form on your website is one of the most important and crucial elements that you cannot neglect if you really want your website to go beyond your expectations. The main reason is that web form is the way your visitors and clients can contact you with their queries and suggestions. Thus, having a visually appealing and completely function web form is important for every website.
Thanks to jQuery plugins, now you can easily create aesthetically appealing and functional web forms without much effort. We have already published a post about jQuery Forms and in this round up, we will showcase another 10 classy jQuery plugins that you can use to enhance the beauty and appeal of your web forms. Here is the complete list. Enjoy!
jQuery Credit Card Validation Plug in
Creating a Neon Blink Effect for your Forms Using jQuery
jQuery Simple Validation Plugin
Turn any webform into a powerful wizard with jQuery
Fancy Sliding Form with jQuery
jQuery plugin Targeting Usability for Password Masking on Forms
jQuery does not need any introduction rather it is the most widely used technology in the web and graphic designing world. You can create loads of great things with the help of jQuery Live action. In addition, plentiful jQuery plugins are available on the internet that make it possible to create slideshows, forms, animations and various other excellent effects without much effort.
Below, we are presenting 10 truly amazing and great jQuery plugins for 360 degree image rotation. So, if you want your products to be seen from all angles then you should check out these jQuery plugins. So, don't miss the opportunity to try and test the matchless features of these great plugins. Enjoy!
AJAX-ZOOM is a unique tool to present 360° product images on the web. Users can rotate the VR 360 object, also on Z-axis (3D multirow). Additionally deep zoom on every frame (the sprite contains a set of single images of the same object). The adoption of image tiles technology (image pyramid) allows the usage of high resolution images without compression.
Reel 1.2 is an established jQuery plugin which takes an ordinary image tag and transforms it into a gorgeous interactive 360° object movie, panorama or stop-motion animation.
Dopeless Rotate is Jquery plugin for 360 degree product visualisation.
JQuery Plugin For Rotating Image
This amazing and useful jQuery plugin allows you to rotate an image by clicking and moving the mouse.
Spritespin is a jQuery plugin that enables sprite animation in your website. It takes an array of images or a stiched sprite sheet and is able to play these images frame by frame. This results in an animation. The aim of this plugin is to provide a 360 degree view of some kind of product. There is no flash needed. Everything is done with javascript and the jQuery framework.
You can rotate the image either by clicking, mousemoving or by setting it to rotate in auto With this plugin.
The image cube functionality can easily be added to a division with appropriate default settings. It then displays the images contained within the targetted division in a cycle every two seconds. A random rotation is chosen each time to move to the next image. Highlights and shadows are used to enhance the 3D effect.
j360 is a jQuery plugin designed to display 360 view of product using a set of images.
Displaying a 360° view of a sequences of images or panorama. It is simple, lightweight, no flash needed, no extra css need, fast and compatible with all major browsers and touches devices. It has been tested on Android browsers, Ipad browser, IE 6,7,8,9 , Firefox, Chrome, Safari and Opera.
Flip is a jQuery plugin that will flip easily your elements in four directions.
Here we are presenting 11 jQuery plugins for you to improve your typography. With jQuery plugins, you can implement superb things on your website quite easily. In this round up, we have put together some jQuery plugins that will allow you a better control on your website for web typography. We all know that typography is an important element in a web design and achieving a high level of typographic style can make your web design look eve more stunning and attention grabbing.
Here is the complete collection. Browse through this collection and do share your opinion with us via comment section below.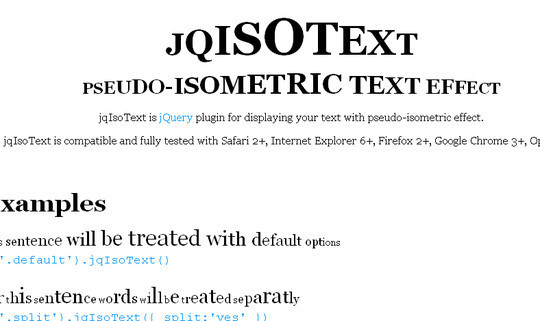 jMetronome: Using jQuery to keep typographic rhythm
In this round up, we are showcasing a wonderful collection of some useful jQuery navigation plugins and tutorials that will definitely help you improve your website visibility and let you spice up your website more effectively. jQuery is a wonderful creation and its plugins have been designed to help you keep your content more organized and interactive for your website users.
Here in this collection, you will discover some handy plugins and useful tutorials that will assist you in your work. We hope that you will like this collection and find it helpful for you. Do let us what you feel about this collection. Let us take a look at this compilation.
A Stylish Navigation Menu With jQuery
Making a Fresh Content Accordion
Create a Slick Tabbed Content Area using CSS & jQuery
jQuery Tabbed Interface / Tabbed Structure Menu Tutorial
Create a Cool Animated Navigation with CSS and jQuery
Vertical Flyout JavaScript Menu
Use Sprites to Create an Awesomeness-Filled Navigation Menu
How to Make a Smooth Animated Menu with jQuery

Drop down menu with Nested Submenus
Create a Cool Animated Menu with jQuery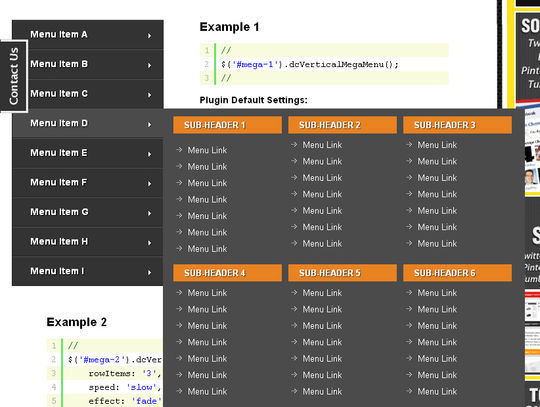 Sweet AJAX Tabs With jQuery 1.4 & CSS3
Fancy Sliding Form with jQuery
AutoSprites – A jQuery Menu Plugin
Creating a Floating HTML Menu Using jQuery and CSS
Using jQuery for Background Image Animations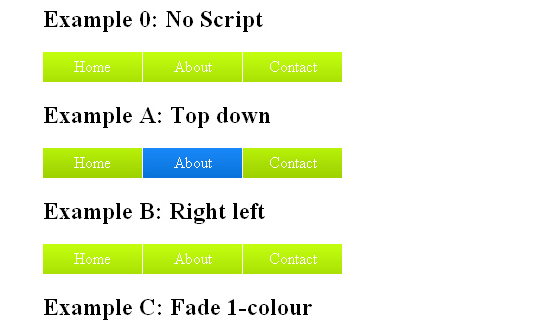 Vertical Scroll Menu with jQuery Tutorial
Easy to Style jQuery Drop Down Menu Tutorial
How To Create A Keypress Navigation Using jQuery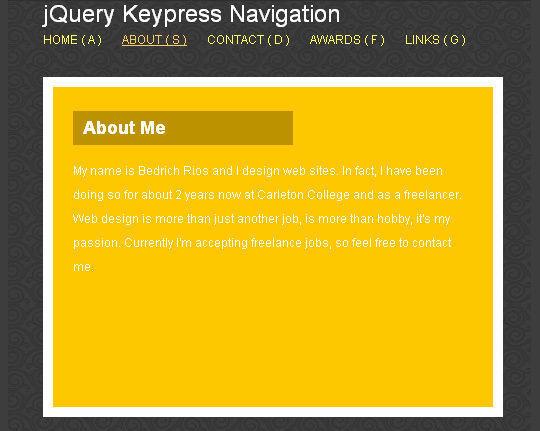 Outside the Box Navigation with jQuery
'Mootools Homepage' Inspired Navigation Effect Using jQuery
Beautiful Slide Out Navigation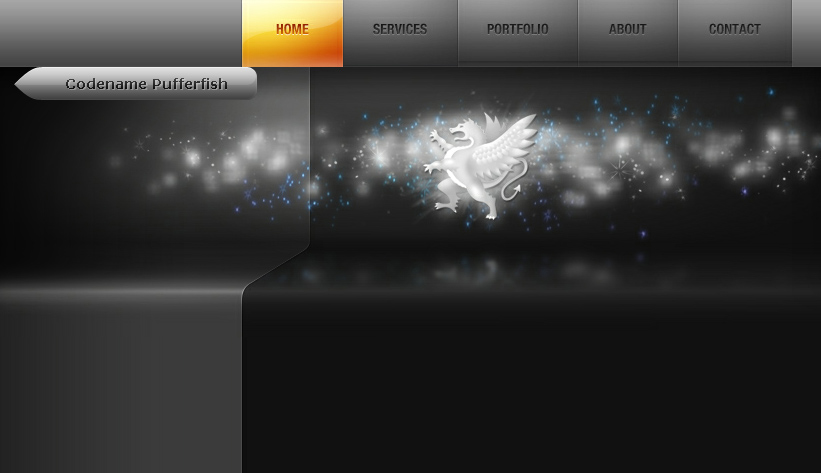 jQuery Horizontal Tooltips menu tutorials
MultiColor Animated DropDown Menu
Create a Good Looking Floating Menu with jQuery Easing