Freebies
Here we have come up with another inspiring collection for the designer and this time we are showcasing some of the excellent and awesome vector trees and leaves. Graphic designers constantly need such type of design resources that they can include in their toolbox. This will save their time as well as energy especially if they are running out of time. In addition to this, adding such tool and resources also increases the productivity.
So, without any further ado here we are presenting the complete list of 20 Awesome Vector Trees and Leaves for you. We hope that you will like this collection. Feel free to share your opinions with us via comment section below. Your comments are always more than welcome. Let us have a look. Enjoy!
Pink Cherry Blossom Tree Vector
Green Leaves Vector Graphic Background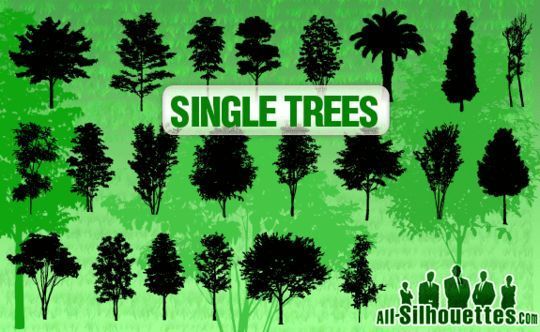 <a target="_blank" href="http://dryicons.com/free-graphics/preview/spring-sale/"Spring Sale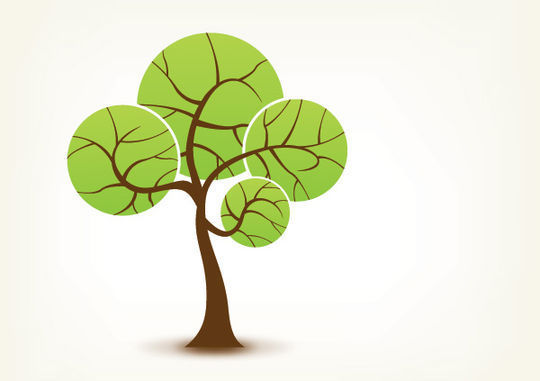 Spring Green Background Vector Illustration
Nature Background with Fresh Green Leaves
Although, HTML5 still is a work in progress yet because of the reason that it has brought some extremely valuable and innovative features to the table, it has become extremely popular among the developers and designers. Furthermore, many recent versions of the leading web browsers support many of these features and they continue to add some new features.
This time, we are showcasing some high quality HTML5 and CSS3 web templates for you. So, scroll through this collection and find out something interesting for your website as well. Do have a look at these HTML5 web templates and do not forget to share your comments with us. Your comments are valuable for us. You can also share this post on social networking websites and in your friends' circle as well. Enjoy!
Website Template for Design Studio
Tasty-Looking Skin for Culinary Site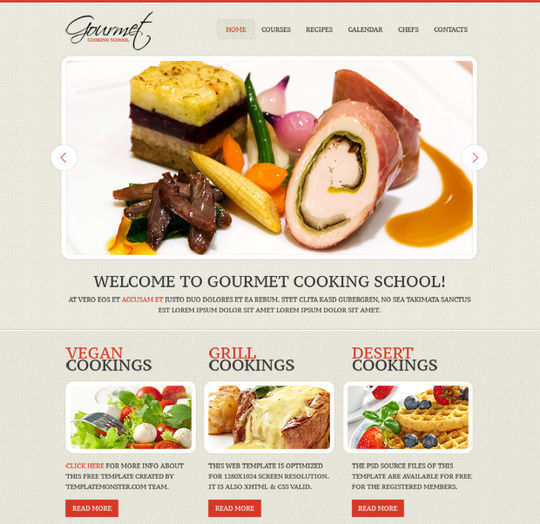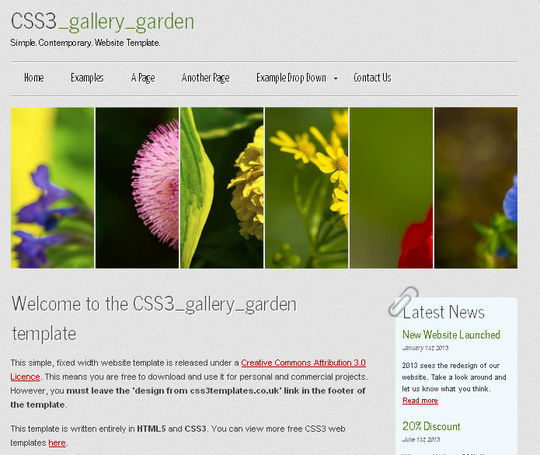 Real Estate Responsive Template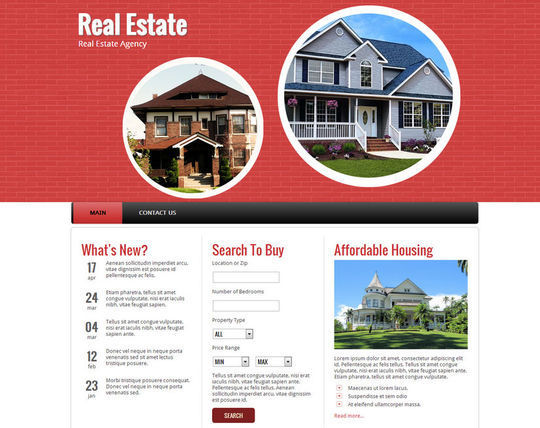 Workit V.2 Free Website Template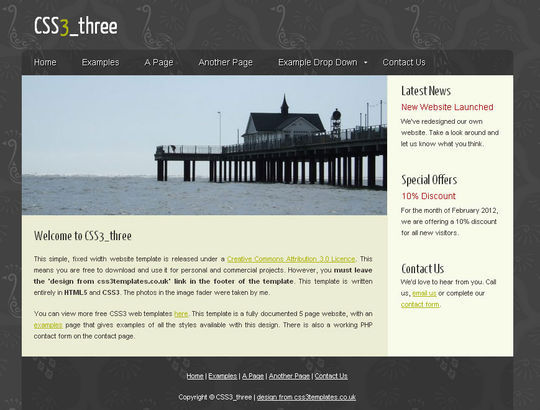 ImCreative Responsive Html5 Theme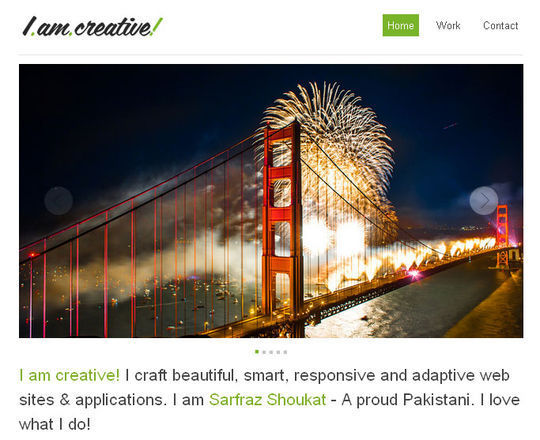 BurnStudio Responsive Html5 Theme
Striped Responsive Html5 Theme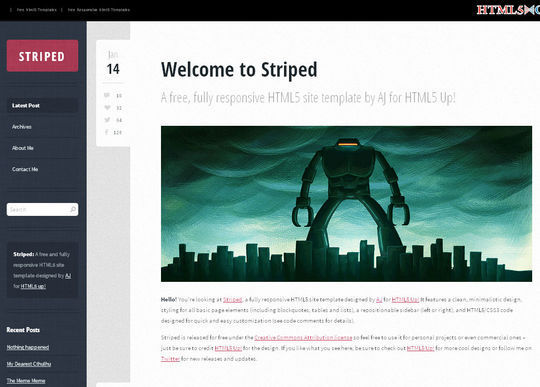 Obscura Responsive Html5 Theme
HalfTone Responsive Html5 Theme
Prestigious Free Website Template
Proximet Free Responsive Template
Online Media Responsive Template
Dark Folio : Single Page Responsive Template
Elegant Green One Page Vcard Html CssTemplate
Animated Template for Web Design Studio
Today, we are showcasing 45 smart and useful web buttons PSD files that you can easily download without paying any cost. On the internet, you can see lots of free PSD web buttons but they are good for nothing and their results are also not so good. Web buttons are used for various purposes like we use them as download buttons, email forms, comment forms, donation buttons and social buttons and for many other purposes as well.
You can also modify these buttons to fulfill your needs or requirements. PSD web buttons are easy to use and save your valuable time and you can also learn how to create new and stylish button with this collection. Scroll through our amazing collection and be inspired to create your own web button, as well.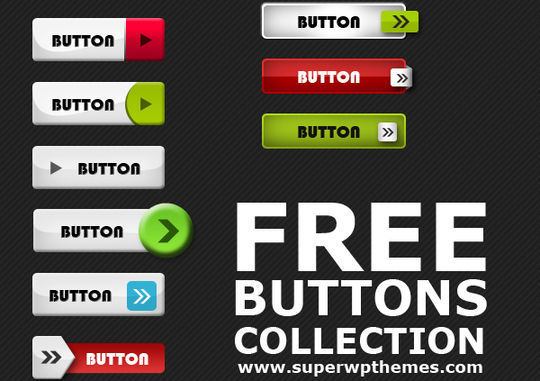 Facebook & Twitter Sign-in Buttons PSD
Multimedia (audio, video) buttons PSD
12 App Store download buttons (PSD)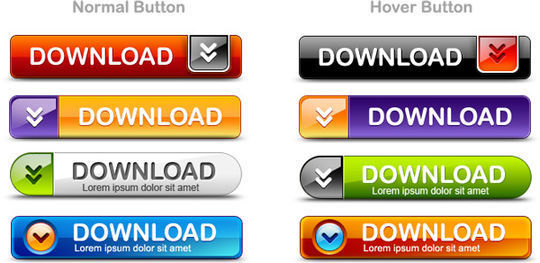 Dark Search Box & Drop Down PSD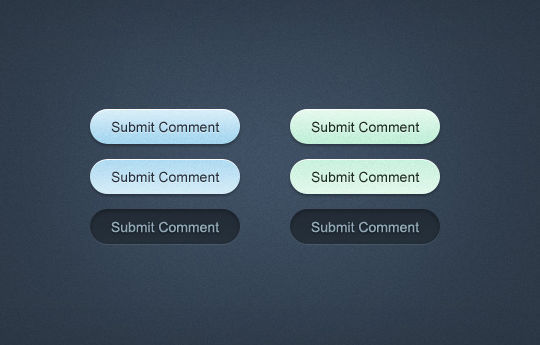 Classy social media buttons (PSD & PNG)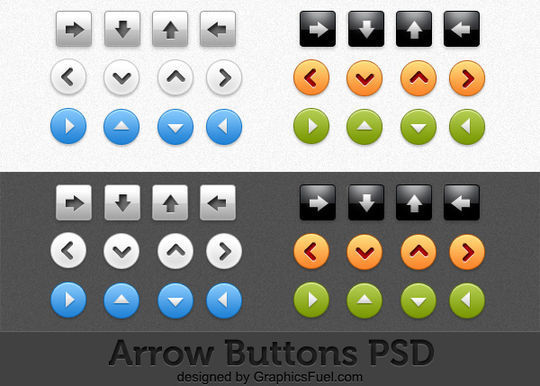 Web buttons in PSD & PNG (pack of 60)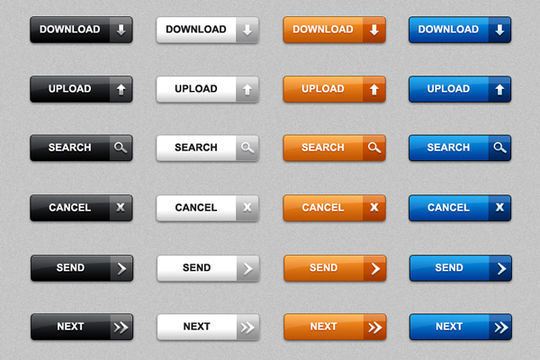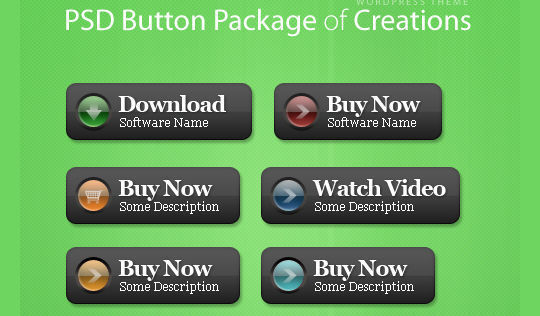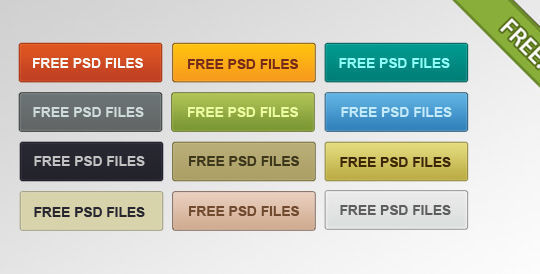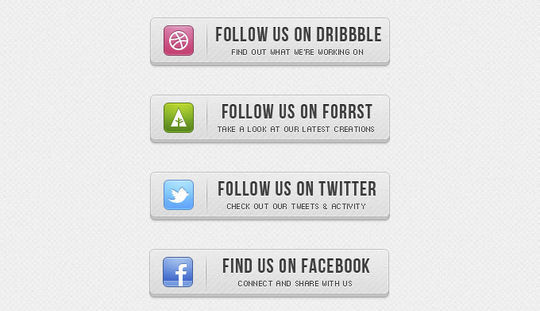 Freebie Add To Cart Buttons (PSD)
Apple iPhone Chat Bubbles (PSD)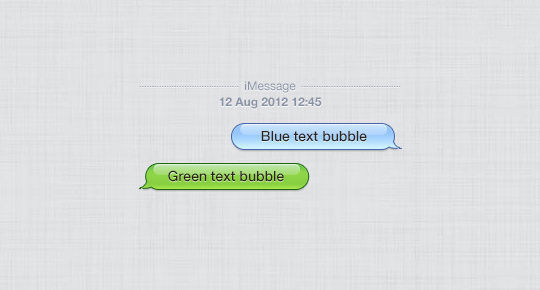 This time we are here with another fresh collection of new WordPress themes for you. WordPress themes are meant to set your wordpress blog or website apart from other. With a custom wordpress theme, your website or blog can portray a unique look and therefore can create a long lasting impression. There are many wordpress themes are available on the internet to help you customize your wordpress blog or website. You only have to choose a wordpress theme that is best suitable for your website.
This collection contains a good collection of fresh wordpress themes that are all free to use. So feel free to download your favorite wordpress theme. Feel free to share your opinions with us via comment section below.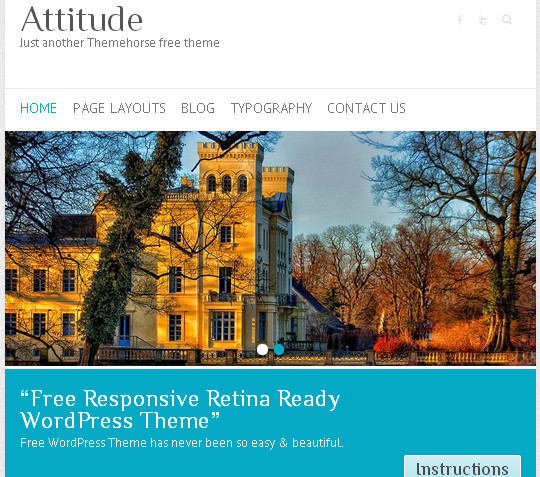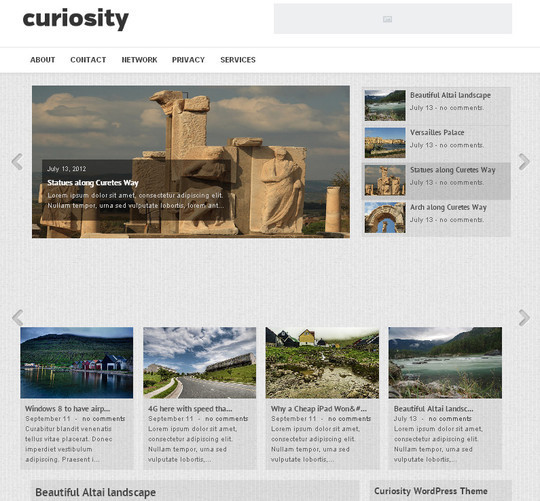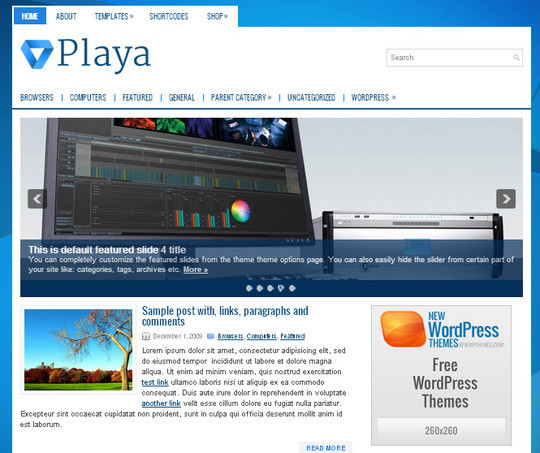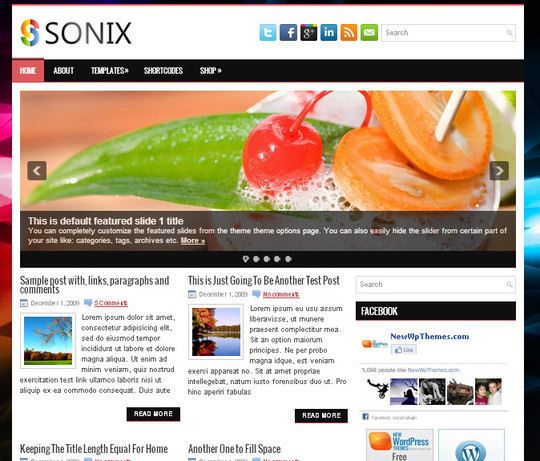 Triton Lite: Free WordPress Theme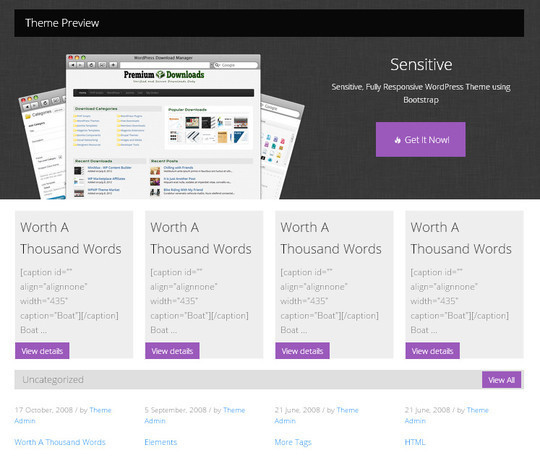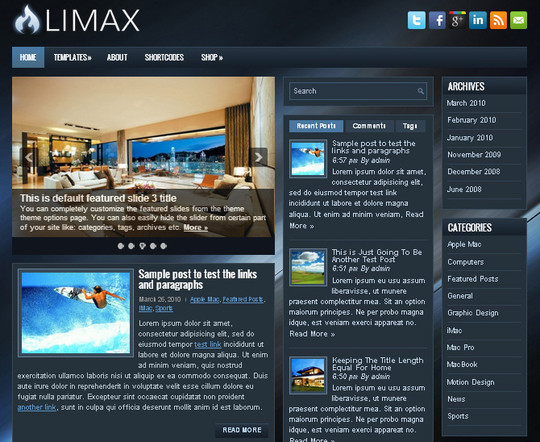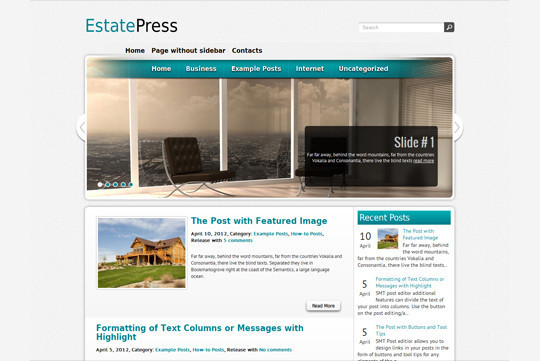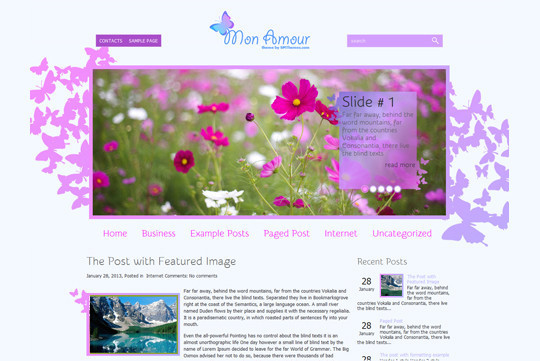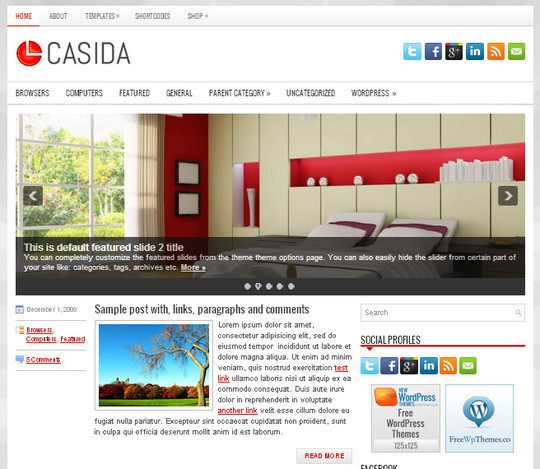 In this collection, we are showcasing Grass inspired patterns. Yes, you heard right in this collection you will see outstanding and attractive 14 useful free Grass inspired patterns that will definitely astonish you. The color of grass is green and green color demonstrates peace of life and also indicates the beauty of nature. Your mind gets relaxed when you walk on the grass. Actually Grasses and plants give life to our backyards and lawns and make our atmosphere healthy and beautiful.
Have a look at this amazing collection and use these exquisite grass inspired patterns in your up-coming projects and make them more elegant and stunning. You can also download these outstanding and useful grass inspired patterns without paying any cost. Do share with us that what you think about this collection via comment section below. So sit back, relax, and enjoy this visual treat!
6 Free Tileable Grass Patterns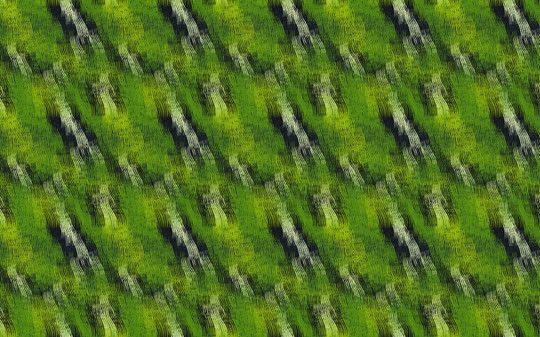 In this post, we are sharing 14 free and elegant mobile phone and LCD display PSD templates. These mobile phone and LCD display templates are stylish, colorful and they also are of high-res psd files. In mobile phone and LCD display PSD templates all layers are separated which help you to change or alter shape and color without any problem. You also can use these templates in your designs.
Browse through our collection and we hope that you will like this assortment. Feel free to share your opinion with us. Enjoy this amazing collection everyone!!!
These days, in the graphic designing vector art is getting popular day by day and plays a very essential role in designing. Web designers are using vector art especially when they are working on different sorts of design projects. The thing which makes vector arts unique is that vector images can easily be re-sized. This is the reason that every designer loves to use vector arts.
In this post, we are showcasing some amazing and outstanding vector arts for web designers. All these vector arts are in high quality. So have a look at these stunning vector arts and get to pick one which is suitable for your future project. You can also download all these amazing vector arts free of cost. We hope you will like this post. Feel free to share your opinions and comments with us via comment section below.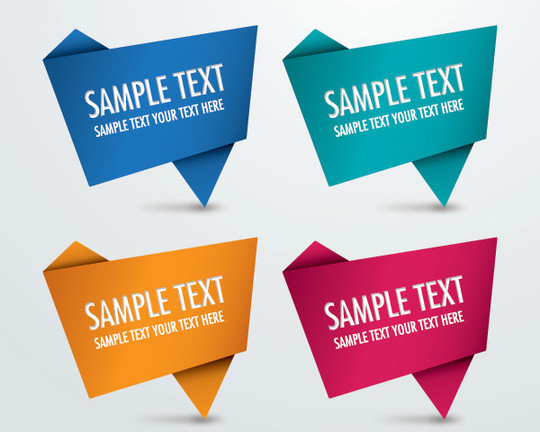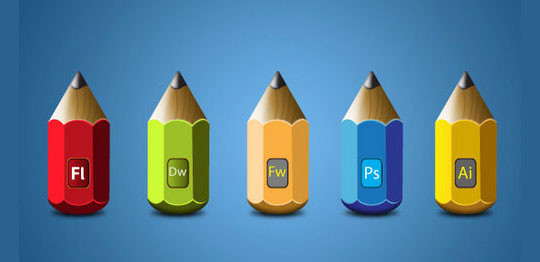 Vector illustration of sports shoe. Sneaker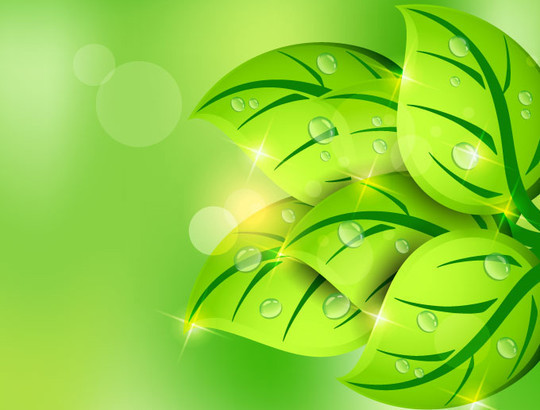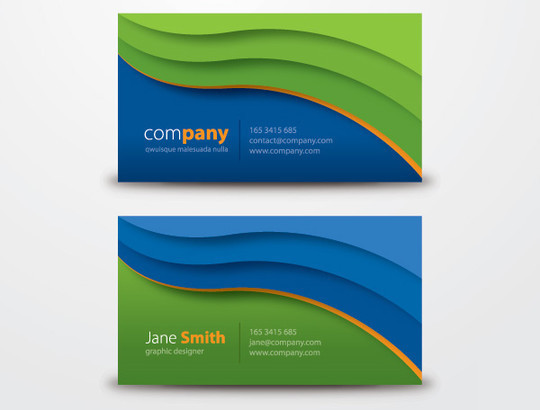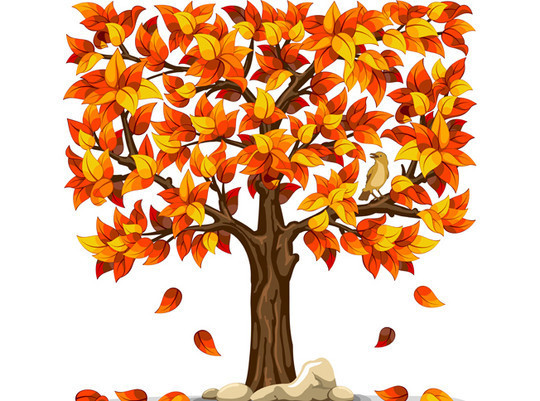 Abstract Flowers Vector Background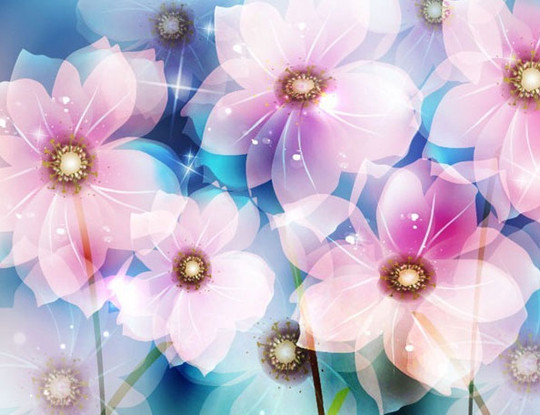 Maple Leaf Autumn Background Vector (Free)
Parquet and Cobblestone Floor Textures
Heart Bokeh Background Vector (Free)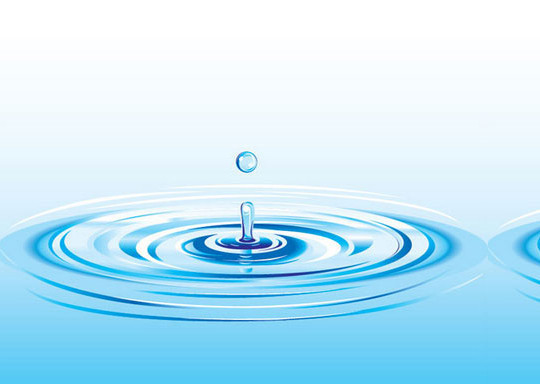 Environmental Protection Vector Icon Set (Free)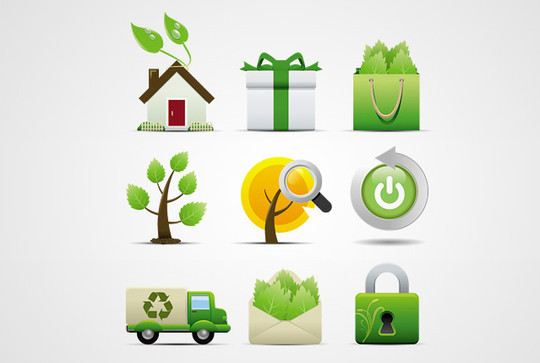 Today, we have come up with another interesting collection of more than 40 most wanted beautiful and free hand drawn fonts that you can use in your next design projects. Hand drawn fonts impart a personal feeling and make your design look outstanding. Using hand drawn fonts in different design is the latest trend that designers are following.
Below, we have collected for you more than 40 excellent hand drawn fonts that look beautiful and eye catching. All these fonts are free to download and many of them are available under a Creative Commons License so, make sure you have checked details before using for commercial use. Here is the full list. Enjoy!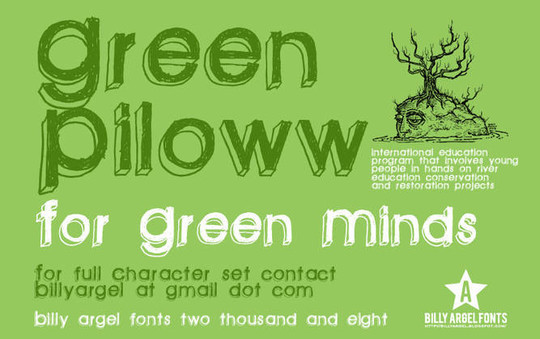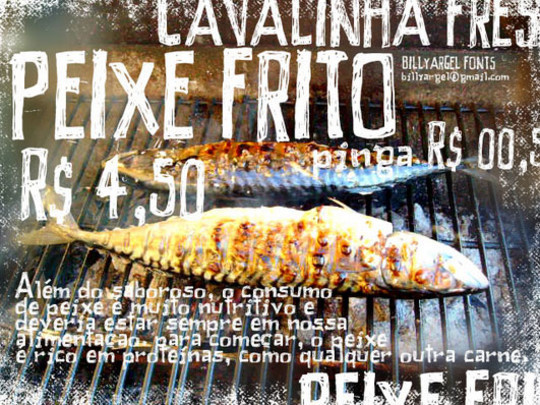 Jellyka – Estrya's Handwriting Font Illustration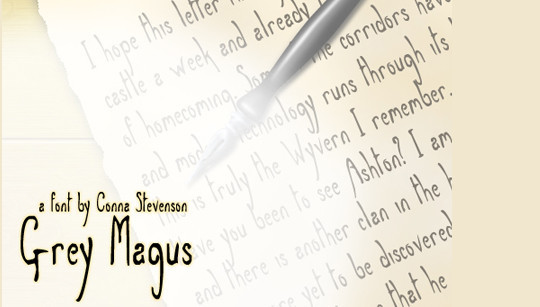 In our daily life we use so many things on a daily basis and tissue papers is one of them. The usage of tissue paper increases specially in the summer season. Did you ever see a tissue textured design? No, then have a look at this wonderful compilation. In this creative compilation you will see 15 awesome and appealing tissue textures for your designs. Yes, with these tissue textures you can make you designs more innovative and eye-catching if you use them in right or creative way. Most of the experienced and talented designers are using tissue textures in their designs. You can also download your best tissue textures which suit your up-coming projects free of cost.
Browse through our collection and get inspired. Do share with us what you feel about this compilation. Enjoy this amazing compilation everyone!!!
White Tissue Paper Red Plastic
Another amazing collection of WordPress is presented here for you. In this collection, we have gathered for you some awesome and wonderful Short Code Plugins for WordPress. These shortcode plugins are the best thing for the web masters because without any coding they can do so many cool stuffs. If you use widget plugins you can easily add content and functions into sidebars and use drag and drop to move it around. So, if you are using widget system then you can also use shortcode because there so many plugins are available now which support the WordPress shortcode and widget system. So you do not have to worry about this anymore.
So have a look at this awesome collection and do share what you think about this collection. You can also download these shortcode plugins free of cost. We hope you like this collection.
Free ShortCode Plugins
With this plugin you can easily create buttons, boxes, different sliders and much, much more. Turn your free theme to premium in just a few clicks. Using Shortcodes Ultimate you can quickly and easily retrieve many premium themes features and display it on your site.
Create custom "Shortcodes" with HTML, Javascript snippets stored in it and use that shortcode within posts and pages. Check the demo video.
A sweet and simple shortcode generator for any theme.
DW Shortcodes Bootstrap allow easy implementation of WordPress shortcodes coming along with responsive and the twitter bootstrap.
Shortcodes Pro allows quick and easy creation of WordPress shortcodes and TinyMCE rich editor buttons from the comfort of the WordPress interface.
J Shortcodes plugin offers collection of useful shortcodes to compliment and enrich any wordpress theme, blog and website.
Quickly and easily manage shortcodes. CodeMirror is used for code highlighting.
An amazing free set of great elements for your site: SEO-ready tabs, sections, buttons, links to any content, author cards, lists, layouts and more.
Execute arbitrary, reusable PHP code in posts, pages, comments, widgets and RSS feeds using shortcodes in a safe and easy way.
Arconix Shortcodes provides a number of useful design elements like buttons, boxes, tabs and toggles to help compliment any website.
The SoundCloud Shortcode plugin allows you to integrate a player widget from SoundCloud into your WordPress Blog by using a WordPress shortcodes.
This Plugin adds an admin UI for creating shortcodes without the need to code, edit code, or even know code.
An amazing free set of great elements for your site: SEO-ready tabs, sections, buttons, links to any content, author cards, lists, layouts and more.
Symple Shortcodes Free WordPress Shortcodes Plugin
Tired of using a theme with built-in shortcodes, switching themes and then losing all your awesome styles? No worries, this is why I've created the Symple Shortcodes plugin! Now you can add buttons, highlights, boxes, toggles, tabs, pricing tables…among other awesomeness and take them with you no matter what theme you decide to use.
Widget & Shortcode to list down posts filtered by Category, with Thumbnails, Custom HTML structure, Excerpt, CSS theme with API & much more.
The Display Posts Shortcode was written to allow users to easily display listings of posts without knowing PHP or editing template files.
Creating shortcodes has never been this easy! This plugin gives you full PHP control whilst taking care of the hard work in the background.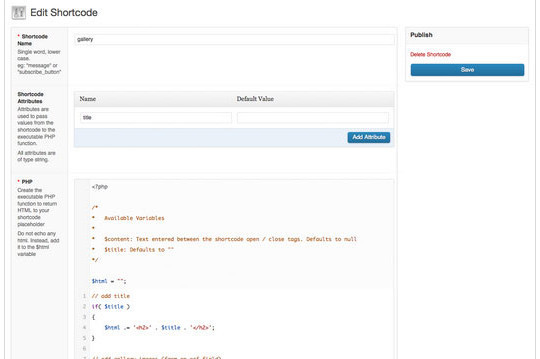 The Custom Facebook Feed allows you to display a customizable Facebook feed of any public Facebook page on your website.
Custom pack of shortcodes that includes column grids, pricing tables, post sliders, and post blocks.
You can use shortcode for display child pages from the page.
Improve content presentation on Google Search results and when URLs are shared with Facebook, Google+, Twitter, LinkedIn, and many more.
WParty is a WordPress Plugin to mix your website contents.
Add beautiful image slider to your WordPress blog! Awesome effects, fancy templates, point-and-click wizard. Fully responsive, pure CSS fallback.
A plugin meant to add your last tweet with the lattest API way.
Adds shortcodes to easily create columns in your posts or pages.
Premium ShortCode Plugins
Vision – WordPress Shortcodes Plugin
Vision is a premium wordpress plugin that enables you to add a powerful set of shortcodes to any wordpress theme. Once installed, a new button will be added directly to your wordpress content editor. Simply point-and-click your way to amazingly powerful shortcodes.
Ether Content Builder WordPress Plugin
Ether Content Builder WordPress Plugin is a powerful tool for building custom content pages aided with innovative visual composer. It comes equipped with many commonly used widgets that can be laid out via interactive drag&drop interface.
jCountdown Mega Package for WordPress
jCountdown Mega Package for WordPress is a highly customizable plugin, you can easily to create / load shortcodes in admin panel, and add Countdowns in your Post, Page and Sidebar with Shortcodes.
Styles with Shortcodes for WordPress
Have you ever been in the situation where you have a great looking WordPress theme, but you are missing some custom styling for different elements? Maybe you don't know PHP, CSS and Javascript and are not able to implement the cool feature you are missing. Styles with Shortcodes is the solution for this problem. This plugin lets you customize content faster and easier than ever before by using Shortcodes. Choose from 100 built in Shortcodes like; jQuery Accordion, Tabs and Toogle, Tooltips, Column Shortcodes, Gallery and Image Shortcodes, Button Styles, Alert Box Styles, Pullquotes, Blockquotes, Twitter buttons, Retweet button, Facebook Like, Follow me on Twitter buttons, Linkedin, Google +1, Flattr and many more!
Shortcode Domination – CSS3 Graphics for WordPress
Shortcode Domination is a premium WordPress plugin, which adds professionally designed graphics to your blog posts via shortcode. Take advantage of a wide variety of predesigned graphics that you can modify to suit your needs. WordPress blogs have pages that need to be updated on a regular basis.
FX Elements | WordPress Animated Shortcodes
FX Elements is a WordPress Plugin with an easy to use interface manager to add shortcodes to your website. FX Elements lets you customize content by adding animated elements as buttons, boxes, alert message, icons, etc. Each one of this elements has an smooth transition of color, opacity, size or position ( depending the shortcode ) between the initial status and the "mouse over status".
Content Builder is a great WordPress tool that allows you to freely create different types of layout greatly improving the functionality of the CMS and then giving you the chance to save great deal of time in managing and publishing content.
The WordPress plugin FX Image shortcode gives to users the option to stylize his images with different styles and options at any WordPress theme. As a shortcode, gives the easiest way to mix those styles at the same gallery or page, bringing you better control of overall design. Also, you may use the images to link any page or post inside your website, or use it to link an external page.
WordPress All-In-One Shortcodes plugin allows you to add endless amount of easy-to-use shortcodes combinations of to ANY WordPress theme and customize the appearance of your content in seconds. Almost each shortcode comes loaded with practically unlimited colors, size and icon combinations.
Html To Pdf On Fly For WP And Shortcode Style
With this plug-in for wordpress you can create PDFs from HTML code on fly and save them in a specific folder of your blog. For example, you can create an invoice with this script and archive it.
Sometimes when creating a site, the same information needs to appear in multiple places, duplicating that content is not a good idea. It's far better to have it in one place.
EZ Staff Display and Management
Using just a simple shortcode and a powerful admin options panel, you can easily add, modify and display your lovely staff members on your WP site.
A clean, easy to integrate, reusable tabbed content area for your WordPress themes.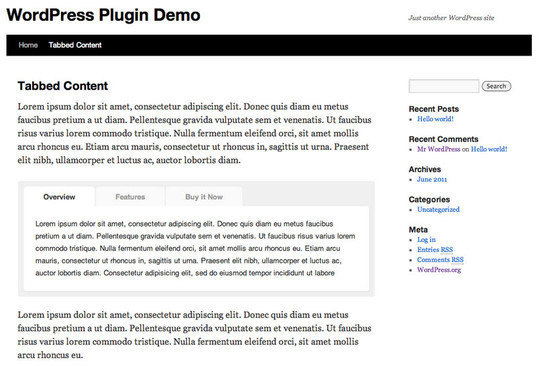 Custom Editor Buttons is a WordPress Plugin script designed to allow you to add new buttons to the default WYSWIYG editor in WordPress, giving you access to quickly add commonly used text, html or characters that might otherwise be cumbersome or time consuming to insert.
The countdown functionality can easily be added to a content or sidebar area and let your users know the counts. With counting down and up functionality, gives you a full control to your counter. This plugin comes with shortcode generator and a multi-instances sidebar widget, packed with bunch of options. All styles and scripts area pulled in the header section. Every each counter have their own selector that enables you to create specific style or script to the selector.