Backgrounds
Are you looking for some realistic and fine looking wood textures for your designs? If your answer is yes and you have been looking for such textures for such a long time then look no further. Here, we are presenting a collection of some truly amazing and unique wood textures for you. So, now you do not have to search dozens of web pages to find out high quality and unique textures that you can use in your designs.
At times, designers need something unique, something extraordinary to put in their designs in order to make them look visually appealing and attention grabbing. And, there are time when designers are not able to decide ways by which they can accomplish such awesome and amazing wood texture. Here is the full list for you. Let us have a look at this collection. Feel free to download as many as you like. Enjoy!
High resolution old wood textures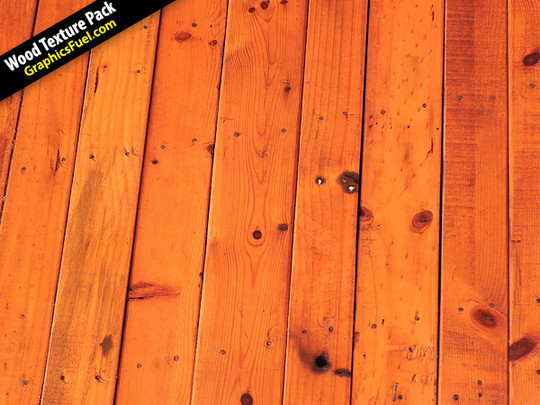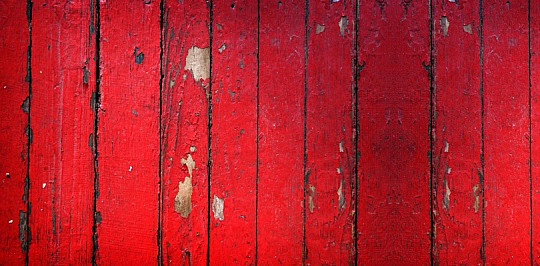 Wood Texture and Laminate Texture Pack 02
Graffiti on Old Particle Board
This time, we have come up with a useful list of 20 vintage texture packs for you. We all know that high quality textures are crucial for any design, and having a good collection of texture packs will always come in handy. Therefore, we thought to compile this post where we are showcasing some excellent and high quality vintage texture packs for you.
With these vintage textures, you can create a sense of nostalgia in your designs. We all accept that older days and old memories always fill our hearts with a feeling of nostalgia and old days have their own charm that no one can forget. With these texture packs, designers can invoke a feeling of magnificence. So, if you wish to lend a magnificent or majestic feel to your design work then you should check these vintage texture packs out. Below, you will find 20 free vintage texture packs for download. Enjoy!
Vintage Fantasy – Texture Pack 1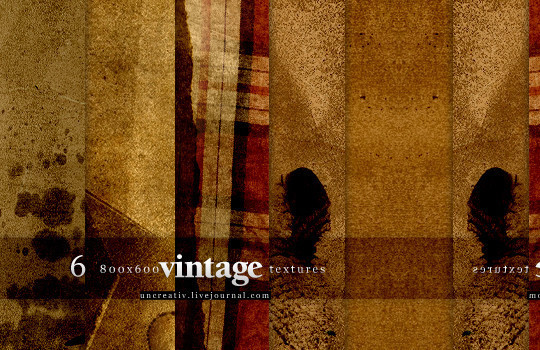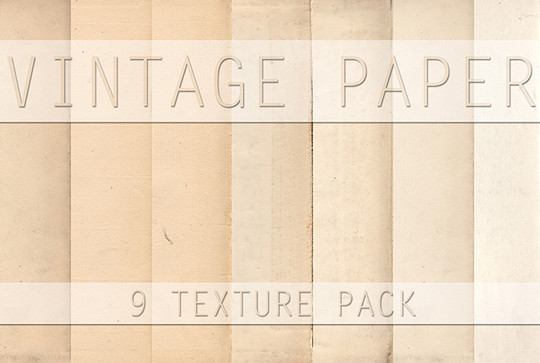 In this collection, we are showcasing a list of 18 snow texture collection for you so that you can create some truly amazing and cool designs by using them. We all know that texture plays a key role in any web design as it adds depth and a feeling to your design. For this reason, texture in a web design can be a viral element that can turn your ordinary design into something extraordinary.
With snow texture, you can add a feeling of winter or icy atmosphere in your designs. by adding snow textures, you can better communicate with your audience feeling and give your design a personal touch. Below, you will find 18 high quality snow textures that you can download for free. We hope that you will like this collection.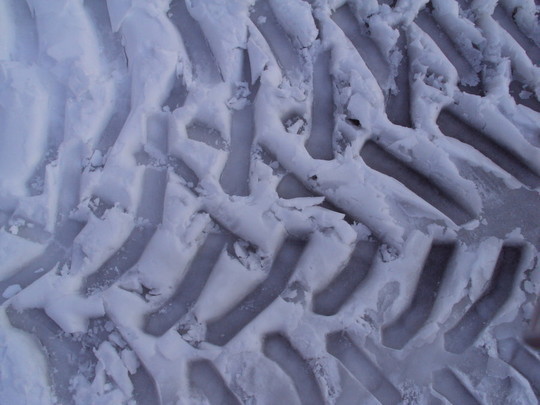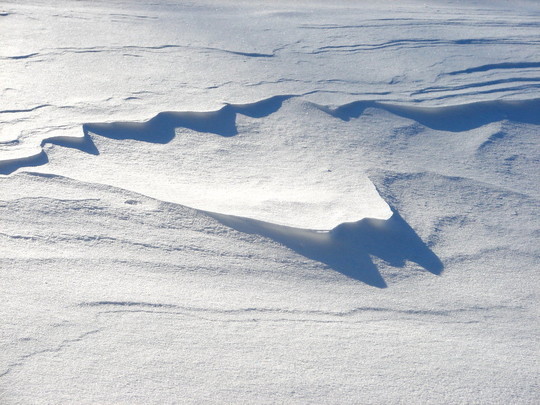 Snow Texture – Tileable/seamless pattern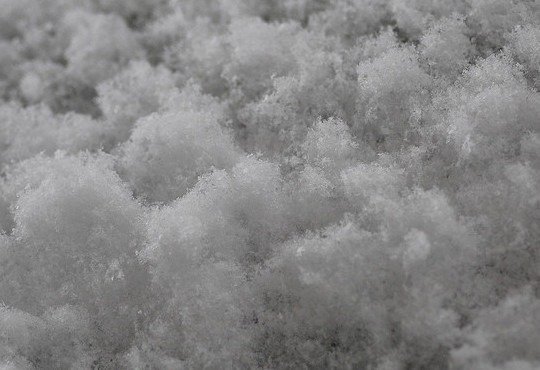 Today we have come up with an interesting assortment of Peeling Paint Textures for you that you can download for free. Peeling Paint Textures can also be considered a part of Grunge Textures. Textures are recognized for their flexibility and their outstanding effects to a desired output.
In this collection, we present Peeling Paint Textures that will make a good place in your collections of textures. In this Peeling Paint Textures Collection, we aim to share with you cool and refreshing stocks for the world of creativity and design for free! So browse through and splash!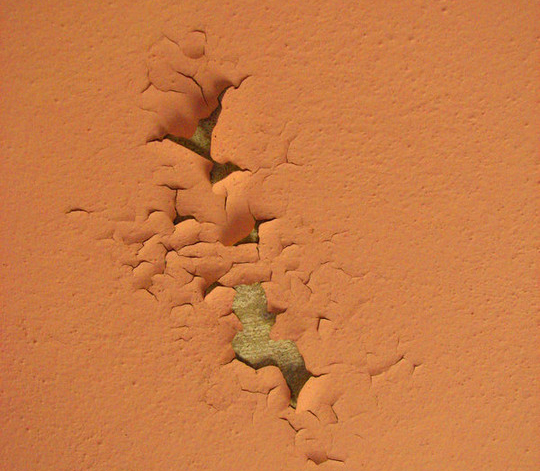 The year 2011 has ended. We have explored and reviewed so many useful tools and resources for you all the year. Today, we are going to take a look on few of the web apps we have featured that we think you would like bookmark for 2012. I hope designers, developers and programmers will like this list, but you can also use them and will love them whether you are an office worker, a manager, a supervisor, a student, a home user, etc. They are really amazing in respect to their features. This is the list of Coolest Apps Of 2011 You Would Never Want To Miss In 2012. We have categorized them as Web Apps, Desktop Apps and Smartphone/Tablet PC Apps. Just take a look at them and share your thought's here.
You are welcome if you want to share more cool apps that our readers/viewers may like. Do you want to be the first one to know the latest happenings at SmashingApps.com just subscribe to our rss feed and you can follow us on twitter as well.
Web Apps
Screenfly allows you to view your website on a variety of device screens and resolutions. It makes testing your online content, mobile designs, and responsive layouts a cinch. Choose common browsers, screen resolutions, and even mimic mobile phone and tablet devices.
Read More : 7 Excellent Online Tools For Designers And Alike
It has all the features and functionality you need to keep track of your customers and prospects – their names, when to call them back, what you said to them last, what they bought, what they might buy. And as the name implies, Free Edition is a completely free CRM system. You can also upload documents such as letters, faxes, spreadsheets and keep them on the system. In CRM jargon, it is a complete Sales Force Automation system: Account Management, Contact Management and Opportunity Management with Sales Forecasting.
Read More : Seven Excellent Business Tools You Might Not Know About (But Should)
IdentyMe is a service for making of virtual business cards. You can collect all your contacts in one place and create a portfolio. It will helps you share information with new people, find new friends and business partners.
Read More : 7 Best Tools For Your Visually Attractive Online Presence
LiveGO is an all-in-one solution enabling Internet users to stay connected to their social networks as Facebook and Twitter accounts, InstantMessengers as MSN Messenger, Yahoo and Gtalk, and email accounts as Hotmail, Gmail and Yahoo!.
Read More : 5 Online Tools That Are Worth Checking Out
You can create your own free website that looks and functions the way you want. Wix is an online editor with a drag and drop interface that lets you learn how to make a website without the need to bother with any code or web programming. To build your site, use the free design elements found inside the Wix website builder. Add pictures, text, contact forms, Google maps, social network icons and links, music, video files and more, in just a few simple clicks. You can also upload your own content, to add your own photos, animation files, text and more.
Read More : 7 Best (Yet Free) Online Website Builders
moneytrackin' is a free online webapp that allows you to track all your expenses and incomes easily and without effort, thus allowing you to have a clear view of your financial situation. It intends to be a simple yet powerful online budget management tool.
Read More : Five Absolutely Simple (Yet Powerful) Finance Management Tools
This is a dead simple yet free logo maker web tool which can helps you create a logo in just few easy steps.
Read More : Five Online Graphic Makers To Create Simple Design Elements
CrocoDoc is an excellent online tool to share and annotate PDF files. If your friends do not have PDF file reader, you can upload the file to CrocoDoc and it will become viewable in the site's HTML5 interface. The PDF file can also be annotated. The original and annotated versions can be downloaded separately by visitors to the PDF's URL.
Read More : 10 Excellent Yet Free To Use Web Tools Worth Checking Out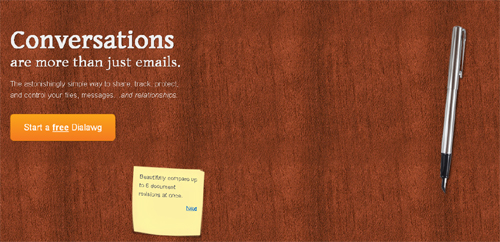 The astonishingly simple way to share, track, protect, and control your files, messages…and relationships. Dialawg is a secure conversation, accessible from anywhere, where parties may exchange messages, share files and collaborate on documents.
Read More : 3 Cool Web Apps To Help You In Your Daily Life
vintageJS is a tool where you can upload your images and apply a custom retro, vintage look to them for free. Just try it out: upload your photo, apply the vintage effect and share the retro image it with your friends via twitter or different social networks.
Read More : Eight Cool Apps That Show The Power Of HTML5
TitanPad lets people work on one document simultaneously. While working on this app, you may do infinite undo and everyone gets their own color.
Read More : 7 Coolest Real-time Collaboration Web Apps You Might Not Know About (But Should)

TagCrowd is a web application for visualizing word frequencies in any text by creating what is popularly known as a word cloud, text cloud or tag cloud. It specializes in making word clouds easy to read, analyze and compare, for a variety of useful purposes.
Read More : Nine Excellent (Yet Free) Online Word Cloud Generators
Virustotal is a service that analyzes suspicious files and URLs and facilitates the quick detection of viruses, worms, trojans, and all kinds of malware detected by antivirus engines.
Read More : 5 Really Useful Web Apps You Might Not Know About
This is a great website that can allow you to add CSS styles to any website, and share the result with a short link. You can also invite others to submit
improvements for your website.
Read More : Nine Excellent Online Apps For Web Designers And Developers
AgileWrap is a simple, elegant, agile lean product lifecycle management solution to enhance product development, and realize faster time to market. It helps organizations optimize the product development process by enabling effective planning, providing visibility in real-time, incorporating customers feedback sooner, and facilitating collaboration easily in distributed teams.
Read More : Five Excellent Business Management Web Apps
Business partners and friends want to meet with you. Show them when you're busy and available and let them submit meeting requests to get on your calendar. MeetMe is your central hub for scheduling.
Read More : 11 Great Websites To Plan And Organize Your Group Events Easier Than Ever
Webplanner is an online collaborative project management tool. You can use the power of the cloud to brainstorm project goals, phases, tasks, and multiple levels of subtasks with your team. Assign responsibility for tasks to team members, who will be notified automatically, and then work out task details through comments. Upload and share project-related files. Print reports. Schedule your project using a dynamic Gantt chart with dependencies and a critical path view. It will help you track the progress of your project using the Overscreen screen (at left), which includes a project status pie chart, a list of approaching tasks for the whole project and individual team members, a project activity feed,
and a team status list.
Read More : 7 Excellent Collaboration Tools You Might Now Know About But Should
You can create your free mobile website in minutes with Moably. It works seamlessly on the iPhone, Android, BalckBerry, and the majority of other major mobile operating systems.
Read More : 7 Cool Web Apps You Might Not Know About (But Should)
SnatchCode is a one click website backup solution. They help webmaster's get rid of complicated backup solutions by replacing with their robust service.
Read More : Five Tools For Webmasters That Are Worth Checking Out
EmailTheWeb is the only web-based service that allows you to email any web page to any one. The entire web page is emailed in a flash and is captured as it is now. Your recipient will see the same exact page as you.
Read More : 7 Excellent Web Apps You Might Not Know About (But Should)
LayerStyles v 0.1 is just like your favorite graphics editor but in your browser. You can use it to create css code of the special effect you would like to give on your web design.
Read More : Five Great Web Applications For Designers And Alike

This is absolutely not your typical slideshow. With SlideBomb, You can add Youtube videos, Google Maps, images, links to images, text, and more to your slides for sharing and embedding anywhere.
Read More : Five Web Apps That Are Worth Checking Out
Twileshare assists you in uploading and sharing PNG, GIF, JPG, DOC or PDF files on Twitter.
Read More : 50 Power Tools And Applications To Make Your Life Easier With Twitter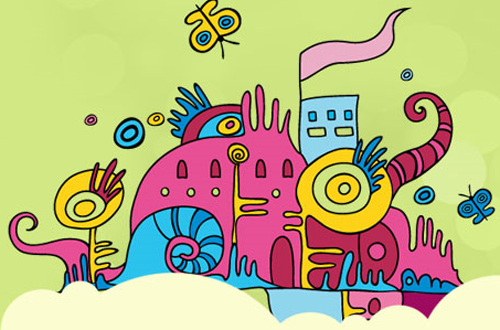 You can now drag, drop, a few clicks and you can have the WordPress theme you wanted with Lubith. It has very intuitive interface that helps you move and resize the theme elements just by dragging the two knobs.
Read More : Four Promising (Yet Free) Online WordPress Theme Generators
Otipo is a web-based application which provides a new and fun way for scheduling shifts. With Otipo, all the required information is in one place, and all the team members can access it from anywhere, anytime. It's time to say goodbye to the pen and paper and let Otipo schedule like a pro.
Read More : 6 Web Apps To Manage Team Collaboration More Effectively
The Heartcode CanvasLoader Creator is a free online tool which you can use to generate scripted preloaders (spinners or throbblers) for your HTML projects. The Creator is using the CanvasLoader UI Library.
Read More : 7 Excellent HTML5 Tools And Resources
The website speedtester shows the duration of a given website. This value can be used for showing how long a website take to load and if it is better to optimize the website or change a (slow) ISP.
Read More : 10 Robust Services To Determine How Fast Your Web Page Loads
Doocuments is about people exchanging VIP documents. Doocuments technology is perfect for sending VIP files through the Internet without being afraid of the final destination or usage of the VIP information. This is designed both for individual use or company-wide deployments, Doocuments is a Cloud Computing tool that integrates seamlessly into user and corporations workflows with a suite of plug-ins for the main office software suites.
Read More : 12 Truly Helpful (Yet Free) Web Tools For Effective Business Management
The Builder is designed for rapid development of CSS layouts, that are based on YAML.
Read More : 40 Excellent (Yet Free) CSS Tools And Generators For Developers

FindFiles.net is a rapidly developing search engine for files of all types, operating its own crawler. FindFiles database currently contains links to 732,941,672 files. FindFiles supports all existing Mime Types (apart from standard html text-pages) like jpeg, gif, png and tiff images, Microsoft doc and Excel documents and exe executables, pdf and plain text documents, dwg AutoCAD and wrl virtual reality data files, archives like zip, gzip and jar, apps for smartphones like apk for Android and sis for Symbian etc.
Read More : Five Unique Search Engines That Can Help You More Effectively
Manifested is a new utility for getting a jump start on converting your existing web site to work offline using HTML5′s cache manifest. Manifested scrapes a website for images, stylesheets, and JavaScripts that you may want to cache. Manifested then gives you a custom cache manifest file as a starting point for upgrading your website to support offline functionality.
Read More : 7 Must-Have Web Apps For Designers And Developers Toolbox
XML/SWF Charts is a simple, yet powerful tool to create attractive web charts and graphs from dynamic XML data. The XML source can be prepared manually, or generated dynamically using any scripting language (PHP, ASP, CFML, Perl, etc.).
Read More : 45+ Free Online Tools To Create Charts, Diagrams And Flowcharts
You will find numerous Word-to-PDF converters online but something that does the reverse is not that abundant. This is why many people will find PDF to Word Online Converter valuable – because it converts PDF files into Word documents.
Read More : 10 Best Online Tools For Converting Documents
This free online file converter lets you convert media easy and fast from one format to another. They support a lot of different source formats, just try. If you can't find the conversion you need, you can contact them. They will try to help you.
Read More : 11 Excellent Online Converters That Can Help You Convert Files And Formats
PrivNote is a free online note taking applications which you can use to jot down ideas or for any other reason. The best thing about PrivNote is that it generates a specific link for the Notes you create so that you can share them with your friends and family. Once the recipient read the note, it will be deleted automatically. It even notifies you once the recipient has read the note.
Read More : 10 Online Note Taking Web Services Every Internet User Should Know About
With this tool, you can choose CSS properties from the list and fill in your required parameters and get the code with a live preview.
Read More : 45+ Handy CSS3 Tools, Tutorials and Resources
Uploading and saving files online is commonplace today. However, most online storage services require lengthy signup procedures and configurations before you can actually save a file. If you are in need of a quick way to store files online temporarily, QuickForget is the place to go. It lets users to upload files quickly and set the limit (time or views) after which the file will be removed from storage. A great website to store those important files securely.
Read More : Seven Promising Websites That Offer Great Yet Free Services
WorldCat.org lets you search the collections of libraries in your community and thousands more around the world. WorldCat is one of the largest network of library content and services which students can use to complete their projects, essays and other school/university related work.
Read More : 7 Library Tools Students Would Find Handy
Join.me is an impromptu meeting space that happens wherever, whenever. It's getting a second or third pair of eyes on your presentation from across the hall or across the continent. It's sharing your screen instantly with anyone or everyone to get stuff done, quickly.
Read More : Ten Brilliant Web Tools To Make Your Life Easier


GplusTo is a free to use web tool that lets you easily create a Google+ nickname. Based on your nickname it gives you a shortened URL that redirects to your original Google+ profile. Your shortened URL appears as a subdomain of GplusTo with your nickname added.
Read More : Top 5 Tools To Shorten Your Google Plus Profile URLs
Do you remember the Atari days when the graphics came in eight bit? well Eightbit.Me is a website on which you will be able to create an eight bit avatar of yourself. You just need to sign-in with your twitter account and visit the website on your iPhone and the website will walk you through easy steps to make a cool eight bit avatar of your choice. It's for FREE.
Read More : 7 Excellent (And Fun) Ways To Create Avatars That Represent You
With QuickMaps, users can easily create a map of places they are planning to visits and put different markers on specific places, draw lines, mention details and work they are going for and much more. After creating the map, users can easily post it on their websites or save it so that they can carry it while travelling.
Read More : Five Excellent Free Tools To Create Your Own Map
FlickrSLiDR allows you to easily embed the classic flickr slideshows on your website or blog. All you need to do is enter the flickr URL address of the user, photo set or group you would like to embed along with some options.
Read More : 40 Amazing Tools To Enhance Your Flickr Experience
Chop is a quick and easy way to let the offending engineer know the error of their ways. Just copy and paste the lines in question, add your notes and share
them with a unique URL.
Read More : Ten Best Collaborative Sites For Quick Code Sharing
Billable is much like the first entry on this list. This web app lets you create an invoice by editing the fields on a template loaded up when you visit the site. Your finished invoice can be downloaded as a PDF file.
Read More : 6 Free Ways You Can Create And Manage Invoices Online
X-Icon Editor is an HTML5 application (based on <Canvas>) that allows you to create high resolution icons that lets your sites shine with IE9. With X-Icon Editor you can quickly get your site ready with a large icon which will be available for pinned sites and the new tab page.
Read More : Ten Excellent Web Apps To Simplify Designer's Work Life
A service provided by the popular website About.com, this Find By Error Message page lets users browse common error messages seen on PCs. The list is pretty huge and if you face a problem while using your PC, there is a very likely chance that you can find the error details on this webpage.
Read More : 7 Tools To Find What Error Codes Mean
Meetin.gs can organize meetings easily without participants having to remember passwords or fill out registration forms.
Read More : Five Simply Effortless Tools For Meetings And Scheduling
FotoFuze lets you make professional product photography out of ordinary photographs from ordinary cameras at absolutely no cost.
Read More : 7 Coolest Apps To Do Amazing Things With Your Photos
Cocoo is a user friendly online drawing tool that allows you to create a variety of diagrams such as site maps, wire frames, UML and network charts. Cacoo can be used free of charge.
Read More : 21 Free UI Design Tools, Toolkits and Resources (Part 1)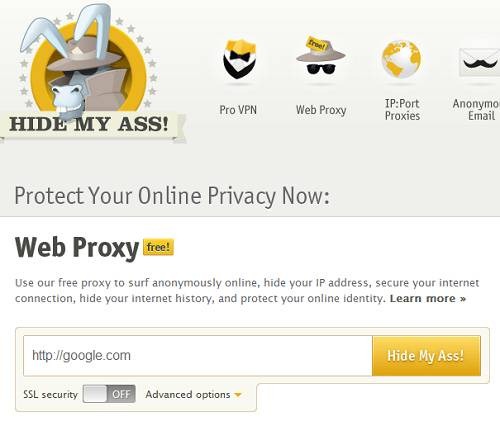 With HidemyAss, you can surf the web anonymously, hide your IP address, secure your internet connection, hide your internet history, and protect your online identity. All you have to do is paste the URL of the website you want to visit and click on HideMyAss button.
Read More : 10 Privacy Tools To Browse The Web Anonymously
Enloop lets you autowrite your business plans in which Enloop helps you easily develop a bank and investor ready business plan, complete with all text and financial forecasts, for free. Then you can measure the success of your business (on a scale of 0-1,000) before or after you start the business. You also get automated financial forecasts with this service that is based on your input. The service automatically generates a 3-year bank and investor ready financial forecast for sales, profit and loss, cash flow, balance sheet forecasts and financial ratios. The forecasts are bank and investor ready to help loan underwriters evaluate your business for risk. This amazing service does all the technical stuff for you.
Read More : Ten Great Online Apps To Help You Manage Business Tasks Efficiently
This website gives you access to a virtual keyboard that can adapt into 67 different languages. So if you are looking to type in a different language this is the best solution for you. It also lets you directly use famous search engines and websites to put your text in. You can also save your file in a word document.
Read More : 10 Newly Discovered Websites You Should Try Out
tempalias helps you out by providing temporary, anonymous email addresses, also called "aliases". Any message sent to the tempalias address will be forwarded anonymously to your real email address. You can set a maximum number of days or messages for which the tempalias will be valid. When either limit has been reached, your temporary address will automatically be deleted.
Read More : Ten Great Tools To Help You Secure From Spam Emails
This new experimental tool from Google Labs examines your website or personal blog and then gives you a deep insight into what can be done to improve the loading performance of your page. It is a very useful tool for all web masters as it gives users actions to perform based on a priority list. A must try free tool for use for all who want to improve their website performance.
Read More : 10 Free Web Services You Should Definitely Be Checking Out Right Now
Another robust example of html5 based application where you can paint any color in any shade or opacity. You can even play with patterns and "Spirographs,".
Read More : Eight Absolutely Interesting HTML5-based Apps
Desktop Apps
Instant WordPress is a complete standalone, portable WordPress development environment. It turns any Windows machine into a WordPress development server. It will even run from a USB key.
Read More : 3 Free To Use Great Tools For Web Designers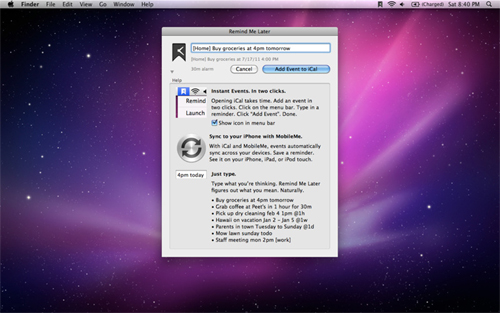 Remind Me Later adds events to iCal in two clicks. Type "Buy groceries at 4pm tomorrow", and it will add "Buy groceries" to iCal at 4pm tomorrow.
Read More : Nine Excellent Yet Free To Use Apps For Mac OSX
Recovery Toolbox File Undelete Free is an efficient recovery tool for the NTFS file system. The program can be used free of charge, but it's not limited in any way – it provides all the recovery features usually found in popular commercial products. The software has a very clear, straightforward and easy to use wizard-based interface that turns the entire recovery process into a chain of interconnected steps. In fact, the program is so easy to understand that anyone can use it, even if they have no recovery experience and possess a bare minimum of computer skills. All you need to do to get from point A to point B is to follow on-screen instructions and make your choices.
Read More : Five Simple Yet Useful Windows Tools Worth Checking Out
Advanced SystemCare Free (formerly Advanced WindowsCare Personal) has a one-click approach to help protect, repair, clean, and optimize your PC. This free PC repair software is a "must-have" tool for your computer.
Read More : 5 Free Internet Security Tools That Are Absolutely Useful
SiteSucker is an Macintosh application that automatically downloads Web sites from the Internet. It does this by copying the site's Web pages, images, backgrounds, movies, and other files to your local hard drive. SiteSucker can be used to make local copies of Web sites. It can download files unmodified or "localize" the files it downloads, allowing you to browse a site offline.
Read More : 7 Absolutely Helpful Tools For Your Macintosh
ScreenSh00ter creates a screenshot of what is visible on the entire screen, inside ScreenSh00ters frame or a rectangular area you draw on your screen by clicking and dragging your mouse.
Read More : 21 Excellent Google Chrome Applications Worth Checking Out
VirtuaWin is a virtual desktop manager for the Windows operating system (Win9x/ME/NT/Win2K/XP/Win2003/Vista/Win7). A virtual desktop manager lets you organize applications over several virtual desktops (also called 'workspaces'). Virtual desktops are very common in Unix/Linux, and once you get accustomed to using them, they become an essential part of a productive workflow.
Read More : 7 Excellent Windows-Based Tools To Help You Manage Your Routine Activities
Are tired of exporting different sizes for different iOS devices? Fear not, iConify is a quick and easy app to generate assets for your iOS app. With iConify, you can generate all these images straight from your PSD files.
Read More : 10 Lesser-Known But Absolutely Useful Mac OS X Apps
Disk Defrag will speed up your computer by optimizing file system. It can defragment files, consolidate free space and move system files to the faster part of the disk. With AML Free Disk Defrag you'll get the maximum out of your hard drive performance. It is supplied with a powerful engine and smart algorithms which allow Disk Defrag to run much faster than similar tools.
Read More : Eight Great Tools Windows Users Would Never Want To Miss
Safecopy is another file recovery tool that is best suited to extracting data from external sources such as floppies, CDs, etc. The app "includes a low level IO layer to read CDROM disks in raw mode."
Read More : 5 Must Have File Recovery Tools For Linux Users
Zip2Fix is a free portable tool to extract undamaged data from damaged Zip archive. The undamaged files are extracted into a new zip file.
Read More : 10 Excellent Tools Many Users Don't Know About
File Repair software is a powerful tool to repair your corrupted files. It scans the damaged file and extracts maximum data from it to a new usable file. You can repair word documents, excel spreadsheets, zip, rar, selected video formats, pdf, etc.
Read More : Five Desktop Tools To Create Excellent Windows Environment
FocusWriter is a desktop application that comes in different versions for Windows, Mac, and Linux. This desktop app lets you setup a black background and green text combination much like Darkcopy. Additionally it can set a transparent writing screen with a custom background. You can start using whichever writing canvas you prefer.
Read More : Six Useful Tools To Create Distraction Free Writing Environment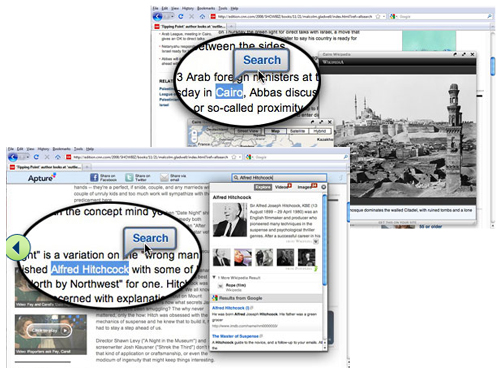 Apture Highlights is a free tool, built from the ground up to let you take the power of Google search, and the richness YouTube, Flickr, Twitter, and Wikipedia with you to any site. Just highlight a phrase on any site to reveal the web's best content without ever leaving the page. It's fast, powerful, and fun to use.
Read More : Top Ten Of The Best Add-ons That Can (REALLY) Rock Your Firefox
ZenKEY allows you to control all aspects of your computer via keystrokes. Using the configuration utility of the ZenKEY Wizard, you can create menus, each containing items which perform "actions".
Read More : The 8 Free To Use Windows Tools Worth Checking Out
Synalyze It! is a free and simple to use Mac OS X app which lets you easily edit and analyze binary files of any size. Synalyze It! features enhanced support for many character encodings and it will allow you to interactively define grammars for various file formats.
Read More : 6 Simple But Really Useful Mac OSX Apps
It will help you automatically previews pdfs, powerpoint presentations, and other documents in Google Docs Viewer.
Read More : 14 Great Extensions Provided By Google To Supercharge Your Chrome Browser
Image Tricks Lite is a freeware photo editing application that utilizes Mac OS X Core Image filters and Quartz Compositions to transform your favorite photos. Image Tricks Lite also contains a powerful image generator for creating unique images at random.
Read More : 5 Totally Awesome (Yet Free) Photography Apps For Your Mac

Smartphone And Tablet PC Apps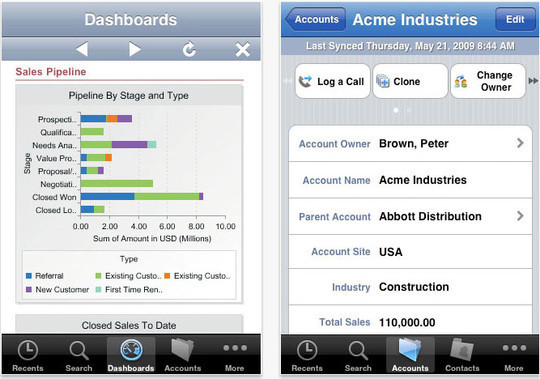 Salesforce Mobile gives you instant access to your Salesforce information on your iPhone.
Read More : 28 Excellent iPhone Apps To Make Your Life Easier
A simple HTML,ASP,JS and CSS editor for your coding on the road, use menu to >"save and view file" to preview.
Read More : 10 Free Android Apps To Boost Your Productivity With
Ice cream Maker is here! where you can whip up any kind of Ice Cream for any occasion.
Read More : 8 (More) Free iPhone Games To Kill Your Boredom
Maverick is an off road GPS navigation application with offline maps support, compass and track recording. With Maverick app, users can automatically use Bing, Google and many other Maps, and they are cached so that they can be used offline, share your current position, navigate to different places easily and much more.
Read More : 10 Android Apps Every Traveler Should Use
DocScan lets you instantly scan multi-pages document and send out when there is no scanner nearby. By having it, you can scan not only documents in sight, but also whiteboards, receipts, business cards, posters, coupons, books …etc.
Read More : Top 10 Evergreen (Yet Free) iPhone Apps To Make Your Life Easier
Free Data Vault is an excellent free android app which can help users hide any data type including photos and other media files. This application is different from other applications which allow users to set a password on different folders as it allow users to hide one photo in another and store the fake image on the sd card.
Read More : 7 Applications To Help You Hide Images And Videos On Android Phones
USB Disk lets you store and view documents on your iPhone and iPod. It has an amazing built in document viewer and is very easy to use, with a simple and intuitive interface, yet it contains many powerful features. Drag and drop files in iTunes to transfer them to your iPhone / iPod, then view them anywhere.
Read More : 11 Totally Awesome Time-Saving Apps For Your iPhone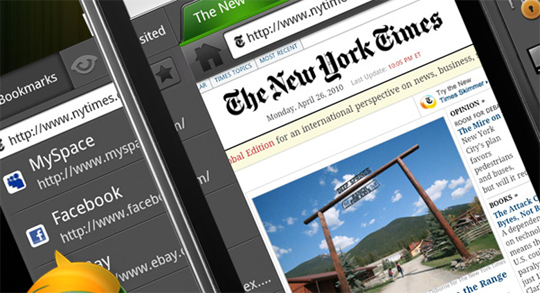 Dolphin Browser HD, most popular and powerful browser on Android Market, is built on Android 2.0+ platform. Beside some basic features, like gesture commands, multi-touch zooming, bookmarking (that syncs to Google bookmarks), Dolphin HD supports more powerful features such as versatile add-ons, better HTML5 support, customizable bookmarks sorting, innovative UI, Download Directory changing, and etc.
Read More : Six Browsers For Most Intuitive Web Surfing Experience On Your Android Phone
Fuze Messengers supports messaging across various networks with added feature of SSL encryption to secure your conversations.
Read More : Five Free iPhone Apps For Instant And Text Messaging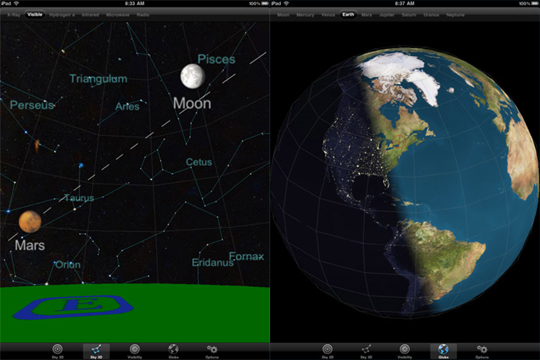 A 3D guide to the solar system for aspiring astronomers. You can discover when you can see your favorite planet, and where to look in the sky in relation to the stars and so much more.
Read More : 10 Evergreen (Yet Free) iPad Apps To Kill Your Boredom
The free Dictionary.com app delivers trusted reference content from Dictionary.com and Thesaurus.com. No internet internet connection is needed to search words. The app includes nearly 2,000,000 words, definitions, synonyms and antonyms. It also features audio pronunciation, voice-to-text search and Dictionary.com's popular Word of the Day and Hot Word blog.
Read More : Nine Powerful Apps That Convert Your iPhone Into A Knowledge Hub
Memory is the treasury and guardian of all things. No matter how many books you study, if you don't have a sharp memory its as good as its in drain. Memory Trainer is an app to exercise your nerve muscles and train them to remember intense amount of data. It works out your spatial and working memory, focus, chunking and concentration skills.
Read More : 7 Best Android Apps Students Can Really Make Use Of
Now you can play Tic Tac Toe on your iPhone or iPod Touch for free. Tic Tac Toe Free is the first full-featured, free Tic-Tac-Toe game for the iPhone and iPod Touch.
Read More : Top 10 Evergreen (Yet Free) iPhone Apps To Kill Your Boredom
For the designing fraternity, premium quality texture, backgrounds and patterns are the most necessitated freebies on the internet. Use of texture in web designs is tremendously frequent. As a result every designer is in search of good quality textures, although they do not get all at one place. Therefore, in this collection we have gathered different types of textures like grunge, rust, watercolor, fabric, metal, natural, wall, stone, flower, paper, graffiti and more.
Designers are in love with all of those freely available textures that can help their designs to become more fine-looking and attractive. In this round-up we have collected 70 awesome free textures from 2011 to freshen up your designs. Enjoy and stay creative!
High Resolution Graffiti Textures
High Resolution Grungy Surface Textures
High Resolution Brick & Tile Textures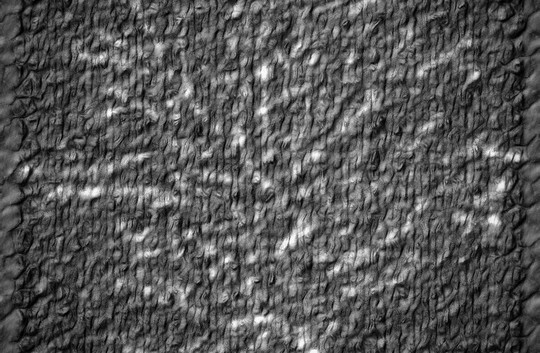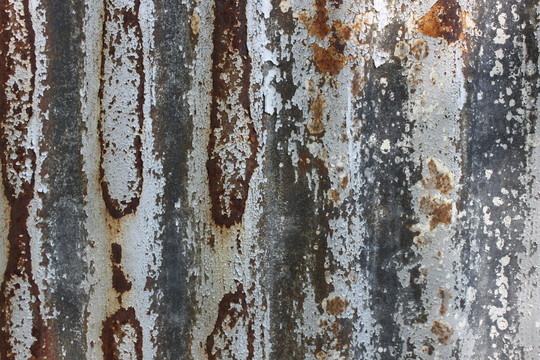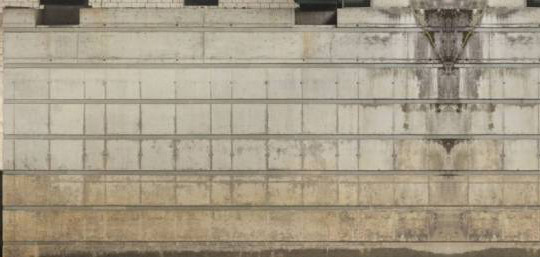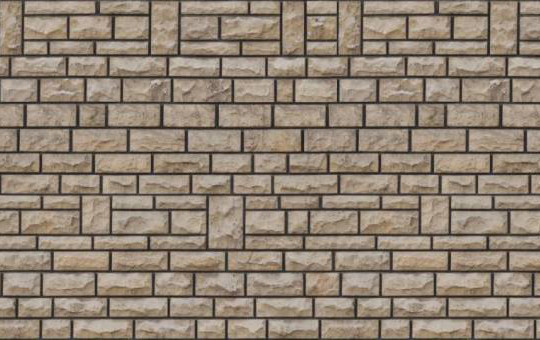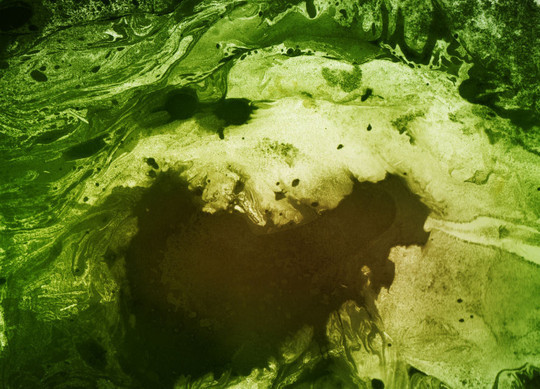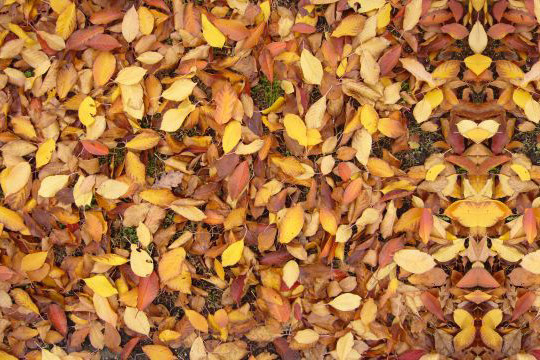 Colored Vintage Paper Texture 05 (Deep Blue)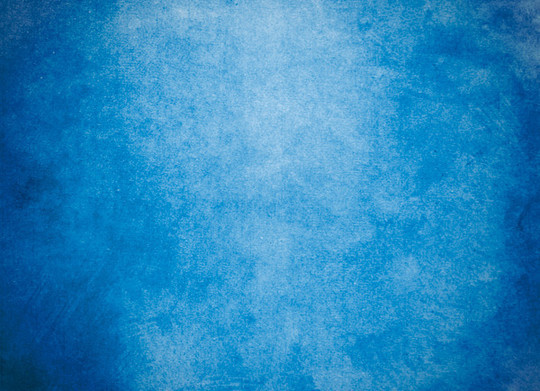 High Resolution Metal Surface Textures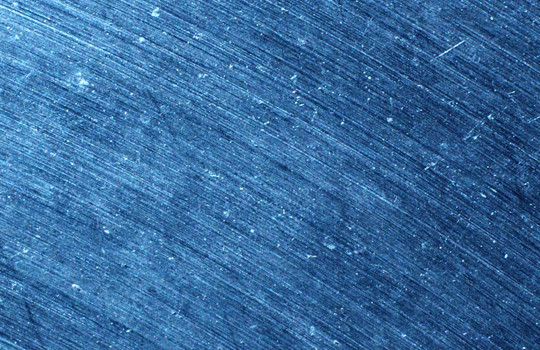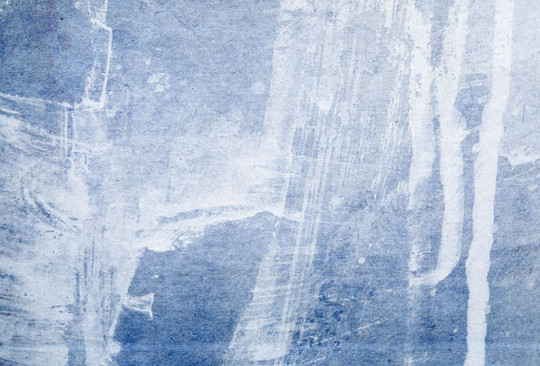 High-Res Subtle Grunge Painting Textures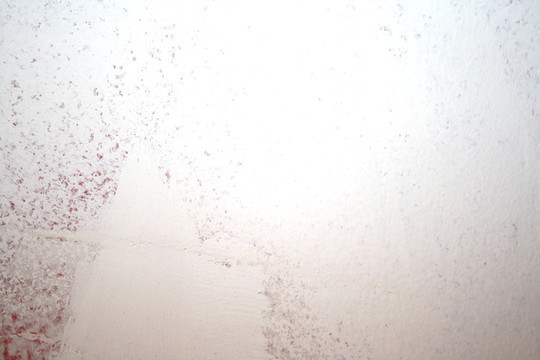 Today, we are going to take a look on few of the best of 2010 collection for designers and developers that we think you would really like to bookmark for 2011. We hope you guys will like this stunning collection of inspiration, resources, tutorials and showcases of design related stuffs. Just take a look at them and share your thought's here.
You are welcome if you want to share more cool best of 2010 collection that our readers/viewers may like. Do you want to be the first one to know the latest happenings at  SmashingApps.com just subscribe to our rss feed and you can follow us on twitter as well.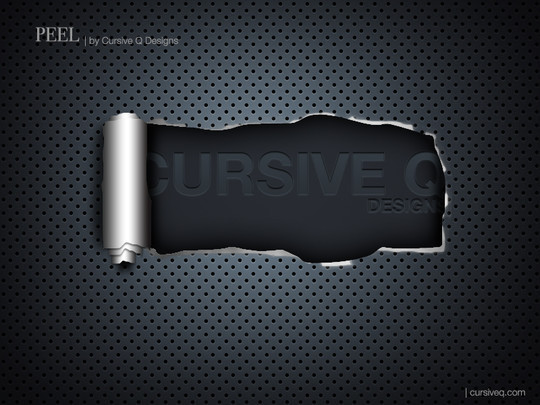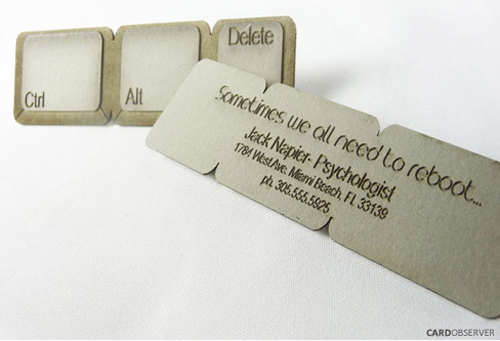 Today, we are showing you 21 colorful and Impressive examples of high definition/wide-screen wallpapers. These can be find in different resolution e.g. 1280×800, 1440×900, 1680×1050, 1920×1200 and more. I appreciate to all those talented designers who create these excellent wallpapers with their efforts, imaginations and creativity to give us a chance to use these artistic wonders on our desktop and refresh ourselves. This list is not long in numbers but I promise you that when you start browsing them in details it will surely refresh you and force you to download any or all for your desktop right now.
You are welcome if you want to share more high definition wallpaper resources that our readers/viewers may like. Do you want to be the first one to know the latest happenings at  SmashingApps.com just subscribe to our rss feed and you can follow us on twitter. Click on the images to go from where the images has been taken and learn more about their creators and to appreciate them.
The backgrounds of websites usually are textured with a pattern that is essentially a repetition of a simple image. This simple repetition can attribute lesser page loading times. Many site designers try to work out ways in which these patterns can be created to look visually appealing yet use only simple images. Their job has now been made much easier with an online tool which I have recently discovered.
Anybody who wants patterns created out of specific image [or images (plural)] can do so in a few simple steps using Repper.
Repper is a web application that comes in free and paid packages. "Lite" is what the free package has been named. You can start using it by clicking on the "Start Tool" button next to Lite's link.

Once you click on that link you will be taken to a brilliantly textured webpage which will outline how we can create patterns using Repper Lite.
The first step is to select an image from our computer or use one of the samples provided at Lite.
The second step lets us easily modify the pattern which we can see in the background of the webpage.
To change the pattern we move the box in the middle of the image and choose from one of the three options at the bottom.
Before making any changes to these settings I was seeing this pattern:
Just by moving that box I was able to create a different pattern, like this:
Our final step is to save our pattern on by downloading it on our computer or share it by obtaining a URL for it or sharing it on our social media accounts.
Repper Lite is a wonderful free tool for easy pattern creation that will help all site designers and designing enthusiasts. People who are looking for more advanced features will find Repper's paid service more suitable.
Give Repper a try and let us know what you think.
We are always in search of great free resources, tips, tricks, etc. for our readers. Every day we work hard to find new resources and inspiration for designers like you. Today, we have another great post, "Discover the Best of the Web" on SmashingApps. In this, we made a list of 80+ Incredible Collection Of Inspirations, Tutorials And Resources For Designers. We obviously cannot cover all the best from the web, but we have tried to cover as much as possible.

You are welcome to share if you know more best of the web in the month of February which our readers/viewers may like. Do you want to be the first one to know the latest happenings at SmashingApps.com just subscribe to our rss feed and you can follow us on twitter and do not forget to become our fan on facebook as well.
Design Tips, Tricks and Tutorial
"""""""""""""""""""""""""""""""""""""""""""""""""""""""""""""""""""""""""""""""""""""""""""""""""""""""""""""""""""""""""""""""""""
33 New High Quality Adobe Illustrator Tutorials
Realistically Light and Render Interior Scenes using 3ds Max and Vray
88 Ultimate Round-Up of Photoshop Photo Manipulation Tutorials
How to Create a Dark and Mysterious TV-Head Scene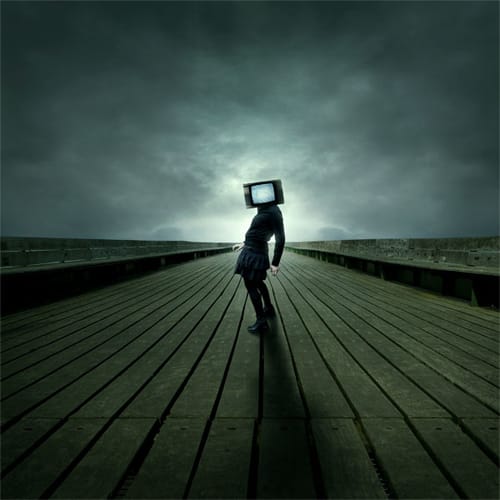 100+ Maya 3D Tutorials For Beginners, Intermediate and Advanced Users
How to Create a Stylish Media Player in Photoshop
A Round-Up of 50 Fresh Photoshop Tutorials and Techniques
70 Ultimate Cinema 4D Tutorials & Techniques
How To Create A Vintage Camera in Photoshop
Create a Cartoon Car Similar to Cars Movie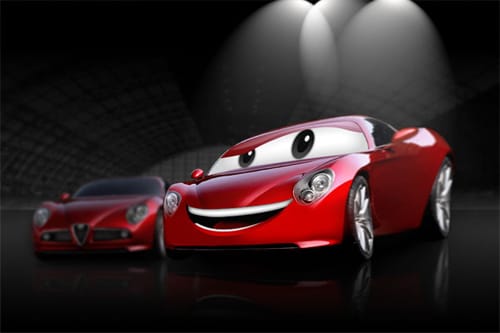 30 Best Written And Explained Logo Design Tutorials
Design an Underwater Omega Code Poster
How To Draw A Funny Cop Illustration From A Sketch
Make a Freezing Cold Snow-themed Abstract Piece
50 Useful Cartoon Character Design Tutorials
How To Design a 3D Glass Icon in Photoshop
Create a Realistic Space Landscape Photo Manipulation
Artwork, Digital Photography and Inspiration
"""""""""""""""""""""""""""""""""""""""""""""""""""""""""""""""""""""""""""""""""""""""""""""""""""""""""""""""""""""""""""""""""""
50 Breathtakingly Beautiful CG Landscapes
The Creative Examples Of Colorful Splash Pages
25 Examples of Incredible Ideas and Designs
25 Beautiful Examples of "Coming Soon" Pages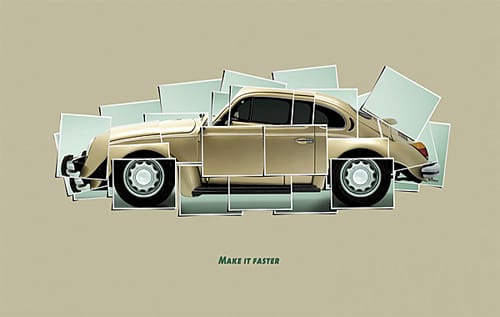 40 Trendy and Extremely Colorful Websites
Logo Design Inspiration: 65+ Brilliant Fresh Designs
Email Newsletter Design: Guidelines And Examples
30 Visually Appealing Web Portfolio Designs
Showcase of Great Web App Interfaces
Showcase of City Tourism Website Designs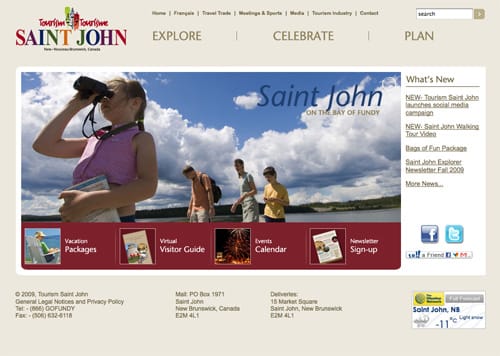 60+ Amazing Digital Photo Manipulation Art
55 Examples of Huge Typography in Web Design
30 Free and Fresh iPad Wallpapers
Design Trend Showcase: 30 Horizontal Websites
25+ Breathtaking examples of Natural sky Photography
60 Creative Flash Websites You Should Not Miss
82 CG Superheros, Villains, and Iconic Movie and Video Game Characters
Javascript and Ajax
"""""""""""""""""""""""""""""""""""""""""""""""""""""""""""""""""""""""""""""""""""""""""""""""""""""""""""""""""""""""""""""""""""
13 Useful JavaScript Solutions for Charts and Graphs
15 jQuery Plugins for Better Web Page Element Layouts
35 Useful jQuery Plugins for Slideshows, Graphs and Text Effects
24 Best Practices for AJAX Implementations
Animate Panning Slideshow with jQuery
Creative Button Animations with Sprites and JQuery
How to Use jQuery to Make Slick Page Transitions
10 Best jQuery Gallery(Slideshow) Techniques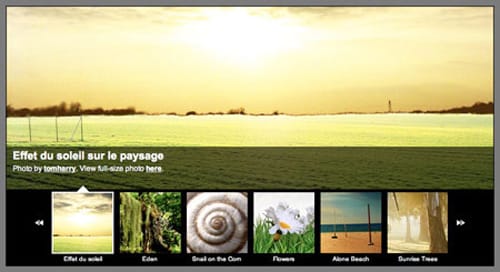 xHTML and CSS
"""""""""""""""""""""""""""""""""""""""""""""""""""""""""""""""""""""""""""""""""""""""""""""""""""""""""""""""""""""""""""""""""""
20 CSS3 Tutorials and Techiques for Creating Buttons
The Most Common HTML and CSS Mistakes to Avoid
Design a Prettier Web Form with CSS 3
54 Awesome Tutorials To Satisfy The Appetite Of Any Web Developer
50 Awesome Animations made with CSS3
CSS Graphs And Charts: 11 Hand-picked Tutorials And Solutions
Resources
"""""""""""""""""""""""""""""""""""""""""""""""""""""""""""""""""""""""""""""""""""""""""""""""""""""""""""""""""""""""""""""""""""
NEW Sets of Free High Quality Icons for Bloggers and Designers
45 Best Places You May Visit To Get Or Create Free 3D Models
100+ Vintage Textures and Photoshop Brushes to Decorate Your Design
60+ Latest High-Quality Free WordPress Themes
50 Free UI and Web Design Wireframing Kits, Resources and Source Files
Mega Collection of The Best Free Social Media Icons for Bloggers and Designers
20 Must-Have Image Optimization Tools for Designers
40 Detailed and High Quality Mobile Phone .psd Source Files
30 Websites To Download Free Stock Photos
50 Free High Quality Professional Fonts for your new Web Design and Project
33 Free Blue Patterns to Download
60 Beautiful Premium Icons (Free)
35 Latest High-Quality Free Fonts for Professional Designers
158 Paper Textures For Kickstarting Your Backgrounds & Designs
Top 20 Free Fonts for Distinctive Headlines and Titles
20 Fresh Sets of Free Icons for Web Designers
Miscellaneous Articles
"""""""""""""""""""""""""""""""""""""""""""""""""""""""""""""""""""""""""""""""""""""""""""""""""""""""""""""""""""""""""""""""""""
Ways to Make your Banners More Click-able
The AIDA Marketing Model in Web Design
The Classic Look VS The Wow Effect
Finding Inspiration in Uncommon Sources: 12 Places to Look
4 Tips to Help Promote Your Website Using Facebook Fan Pages
10 Great Tools to Create a Mobile Version of Your Site
The Three Golden Rules of Site Redesigns
How To Find Great Keyword Ideas For Your Articles
Design Envy : Make it Work For You!
Design Multilingual Website: A Beginner's Guide