By Akhter on September 21, 2012
Don't Forget to participate in a contest where you can win
custom logo design package from LogoDesignBundle
.
Advertisement

Today, we have put together 11 Infographics visualizing digital education. These days, due to the advancement in technology majority of students are dependent on the internet for their education, especially for the higher education. Internet has made the world a global village. Nowadays, higher education courses, high school courses and even some elementary classes are also provided through the internet.
In this collection, you will find 11 Infographics visualizing digital education. These Infographics discuss different aspect regarding the topic and highlight how digital technology has changed education. We hope that you will find these Infographics interesting for you and will also let you think that is this evolution positive or negative?
How Digital Devices Are Reshaping Education
How Higher Education Is Going Digital
How Technology Is Facilitating Education
Traditional Students vs. Online Students
The Evolution of Classroom Technology
How the Internet Is Changing Education
The State of Infographics in Education
Alliance Partners with NBC's Education Nation to Get Diplomas
The Evolution of Technology and Education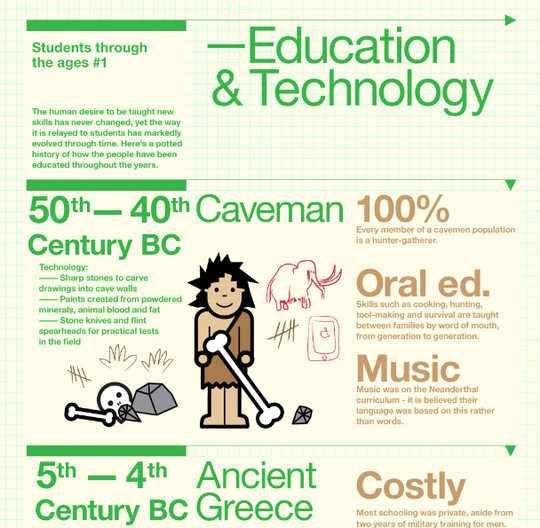 The State of Digital Education
If you enjoyed this post, please consider to leave a comment or subscribe to the feed and get future articles delivered to your feed reader.